Perhaps they stumbled onto your site from an optimized blog you published. They got the information they needed and decide to close out of your site.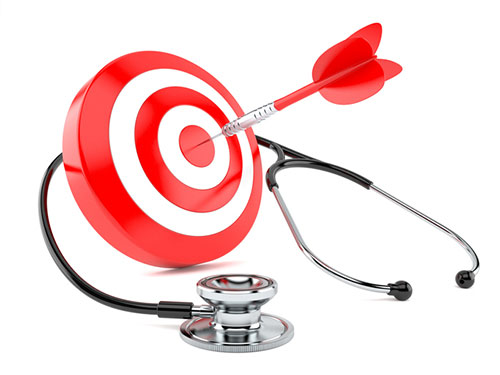 That's a lost lead, right?
Wrong.
Thanks to remarketing you now can connect with past visitors to your website (through targeted ads) as they browse elsewhere around the web.
This is a great way to stay top-of-mind with your prospects and follow them as they funnel through their buyer's journey.
But remarketing is only as powerful as the user who implements it. It's like owning a Ferrari but not knowing how to drive stick. Sure, you might make it out of the driveway and turn a few heads as you jerk down Broadway, but you're not really letting the machine live up to its potential.
Let's change that, shall we? Here are 4 tips from our healthcare advertising agency to help you use remarketing like a pro, even if the thought of spending time with AdWords frightens you to the core.
1. Know the rules of the road
As of right now, hospitals, treatment centers and healthcare facilitates will have a hard time using retargeting, particularly if they try to go it alone, without the guidance of a professional.
That's because Google, in an effort to avoid violating any HIPAA rules and regulations, makes it extremely difficult for folks in the healthcare industry to use retargeting.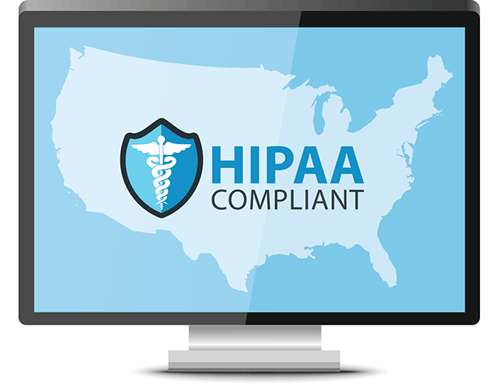 In fact, in its current state, Google is a bit too strict with their rules, which is why we believe there'll eventually be a shift. Here's what we mean:
As it stands, Google argues that if someone else uses your computer, and they see ads about a specific service line (such as bariatric surgery) or a condition (such as obesity), then that user would know that the computer owner (you) were looking at a specific type of surgery (bariatric), which is a violation of privacy.
But, a closer look reveals that this isn't true. Google allows you to use display targeting (keyword, placement, interest targeting, and topic targeting) based around service lines and conditions/treatments. It'd be difficult for a user to really distinguish how he or she is being targeted.
Regardless, it is an uphill struggle for folks in the healthcare industry – at least for now. If your website has any mention of conditions or treatments (even just in the main navigation) then you're left without remarketing as a marketing tool.
But there are workarounds, which we'll talk about now.
2. Find ways to use remarketing: Work around Google AdWords
Chances are very likely that if you're in the healthcare field and you try to use Google AdWords for your remarketing, then your lists will be entirely disabled. A pop-up box will tell you that your list has been disabled due to a "violation of Google's policy for advertising…"
What's the solution? Don't use Google for your hospital remarketing efforts.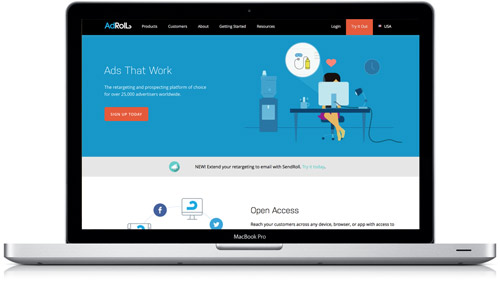 There is a way to work around AdWords so that you can use remarketing for your practice. Services like AdRoll are popular for this very reason. In fact, we employ workaround solutions here at Cardinal. When we work with healthcare clients interested in remarketing, we develop one of two options for them:
Option 1:
Segment users into specific lists, depending on what pages they visit (such as the bariatric surgery section of your site)
In this instance, your messaging and ad have to be general in scope (such as promoting information about your facility or a department within your practice, but not a treatment or condition)
However, your landing pages can be specific to a service line, treatment, or condition
Option 2:
You can target the entire website (in other words, create a main list that includes all visitors)
You create an ad that mentions your expertise in a particular service line
Again, the landing page can get specific toward a service line, treatment or condition
Either of these options, when developed by folks with expertise in remarketing, can make it possible for you to target your past visitors while still remaining in compliance with Google.
Once you do master the art of remarketing for healthcare, you can then start to test out unique ways to make this addiction rehab marketing strategy work best for your own medical practice:
3. Dive into dynamic remarketing ads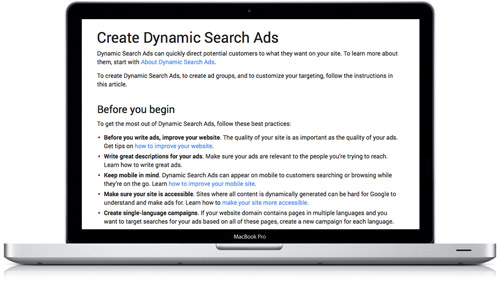 Retail sites can't say enough about the benefits they've seen from dynamic remarketing ads, but your healthcare practice can benefit as well.
These dynamic ads have been called the future of remarketing, and for good reason. When you create a dynamic ad, Google will create an ad for you that includes your price, image, and text of your choice, all based on the behavior of your website visitors.
In other words, not only will your ad show up online for folks who've visited your site, but you can make sure the ad they see is specific to the actions they took on your site.
For example, let's say you run a dermatology center, and a prospect visited a page specific to Mohs Micrographic Surgery. You, then, can create a dynamic ad that features that service, and shows it to your page's visitors.
Yes, you'll have to be careful how you word your ad, to remain in compliance, which is why we always recommend healthcare professionals work with folks who are experts in this area of pain management marketing.
Dynamic ads are pretty remarkable and are one of the most effective ways to remind prospects of your offering. To set these dynamic ads up, you need to adjust your dynamic remarketing code to include a few more custom variables. Google's done a tremendous job of outlining the process here.
4. Add YouTube into your remarketing mix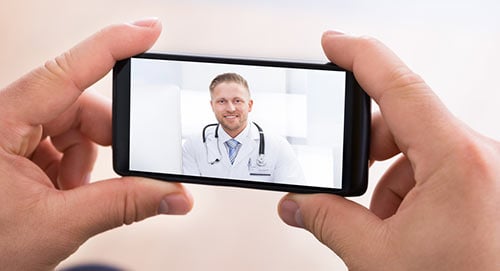 Millions of people go onto YouTube every single day to consume a wide array of videos. It's well worth your while to get your targeted ads into the YouTube ecosphere, seeing a video is the most effective way to connect with audiences.
We know what you're thinking: You don't have the time or budget to create a video ad, right? Well, if that is the case, you could always turn to outside sources, like Wooshii, which puts you in direct contact with video professionals who'll bid on your project.
A popular, and cost-effective way to use remarketing with YouTube is to show your video In Stream. What this means is your video will be shown ahead of other YouTube videos being watched, and if a user clicks to skip the ad before 30 seconds (or the end of the video) then you won't pay for the impression.
This type of advertising is remarkably easy to set up within the Videos tab in AdWords. The hardest part of the process is creating your ad.
Even with stiff regulations, you can still be creative and effective with your remarketing efforts
While your initial efforts in remarketing might be frustrating – with Google's limitations for mental health advertising – once you master the complexities, this can prove to be one of your most rewarding ad investments.
Most folks don't convert when they visit your site for the first time. And the only way to ensure you stay top-of-mind is to follow these past visitors across the web as they frequent other sites.
Remarketing makes this possible.