Oh, to have it all go back to the way things were …
For better or worse, a complete return to normalcy seems unlikely, especially in the world of healthcare. Now that we've had a chance to settle into the whole quarantine, wear-a-mask, and social distancing thing, it's clear that COVID-19 has dramatically impacted the behaviors of healthcare consumers.
Some Notable Changes in Healthcare Consumer Behavior
Marketers, take note. Here's what we've noticed throughout our experience working with healthcare clients these past few months—a topic we explored at length during our recent expert round table:
People are so concerned about their safety that they're avoiding medical facilities. That's right: according to research from PWC, 78% of healthcare consumers would "skip at least one visit such as a wellness visit, maintenance visit for a chronic illness, elective procedure or recommended lab test or screening" due to concerns about contracting COVID-19. Across the board, patients want to reduce in-person touchpoints, a sentiment underscored by the proliferation of telehealth (more on that later).
Conflicting information is everywhere, with caution and skepticism at an all-time high. People are more cautious and careful with their decision-making, and they want to verify everything (to the extent that they'll even question doctors). This is due, in part, to the fact that information about COVID-19 and healthcare is everywhere and not all of it is consistent. According to the same report from PWC, only 14% of healthcare consumers get health information from their own health system. What's more, "less than 20% of consumers considered more susceptible to the effects of COVID-19 based on their health status said they have received information from their health system or doctors."
On the bright side, people are taking more responsibility for their healthcare. The threat of COVID-19 has created a noticeable willingness among healthcare consumers to educate themselves about healthcare options. Self-care and self-diagnoses are of greater interest, too, all of which should be of keen interest to today's healthcare marketers.
Six Tactics to Reach Today's Healthcare Consumers and Get Them to Choose You
The "evolution of the healthcare consumer," the "new healthcare consumer"—whatever moniker you prefer, the task facing healthcare marketers remains the same: reaching, educating, and persuading healthcare consumers.
With so many disruptions to regular care, ongoing socio-political anxiety, much of it fueled by the looming threat of COVID-19, we believe it's the organizations that can find ways to build trust and adapt the ways they reach consumers that will position themselves to survive and thrive as we move into the post-COVID era. To that end, here are six areas to focus on:
1. Connect Through Transparent, Empathetic Communications
Patients don't just want to hear that your practice understands that these are "challenging times"; they want you to show them you understand in the ways you communicate. Communication, of course, starts between patient and physician.
According to research from Managed Healthcare Executive, some 44% of healthcare consumers consider a doctor who listens and cares their #1 factor in patient experience. On top of that, 42% ranked "a doctor or health care provider who spends time with me and does not rush through the exam" as a top priority.
There's a lesson here for healthcare marketers. Empathy matters greatly! And the safest bet is to never assume what your patients know or care about. This means you have an opportunity to communicate not only what your COVID-19 procedures are, for instance, but why they exist and the patient concerns they help address.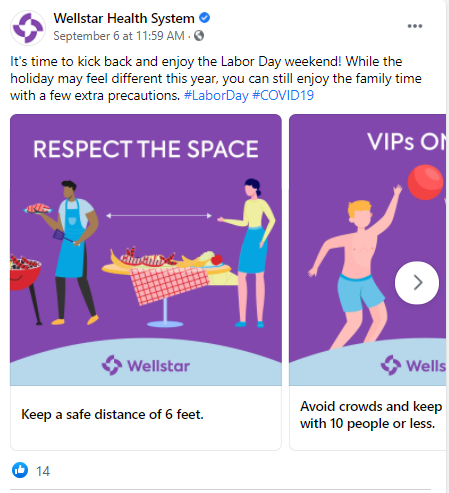 Regardless of your "target demographic," to use another example, keep in mind that you have a responsibility to treat all patients of different races, backgrounds, and socioeconomic levels the same. Be sensitive to the economic burdens, insurance disruptions, and anxiety that your patients might be facing.
2. Create More Educational Content
The time is now to educate patients about staying healthy through preventative care, especially when we know that they're not going for in-person appointments as frequently. Here are a few themes that we recommend our healthcare clients build content around:
COVID-19 symptoms and when to get tested. Unfortunately, rapid, on-demand, universal testing for COVID-19 is beyond the capabilities of our healthcare system, at this time. And unnecessary tests, or an influx of such requests, only gum up an already overtaxed medical system. Help your patients help themselves by delivering simple, clear guidelines around symptoms, testing guidelines, and other COVID-19 information so they know when it's time to get tested. Bonus points if you can show up in their inboxes, feeds, and search results right when they're looking for this kind of information.
Staying healthy during quarantine conditions. Being forced to stay home, work from home, and limit socialization can create unexpected consequences for one's physical and mental health. And because quarantine conditions are so uncommon, people might be unaware of what warning signs to look out for. Is there information you can provide around limiting screen time, seeing family without increasing COVID-19 risk, or diet and nutrition programs to follow?
Symptoms they need to be aware of. As mentioned earlier, patients are skipping routine appointments with their primary care physicians, as well as appointments to treat ongoing medical issues. Without routine medical checkups, small changes could go unnoticed—and untreated. Create educational content that reviews symptoms and the warning signs patients need to be aware of. Don't let the fear of the coronavirus prevent them from getting the care they need.
How your facility is keeping patients safe. When patients schedule appointments, you can let them know what to expect when they arrive, including the measures that you've taken to minimize the risk of COVID-19 exposure.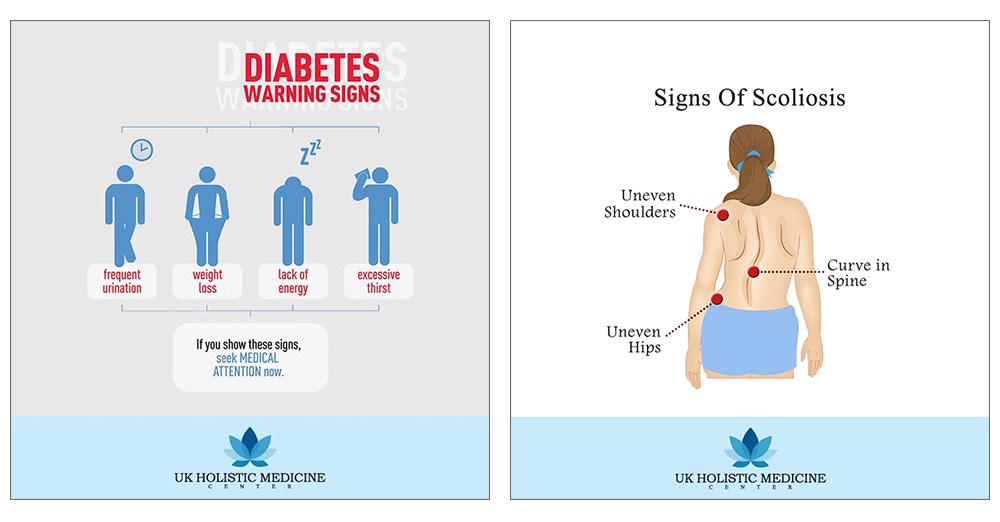 3. Make Patients Feel Safe
If people don't think they'll be safe, they simply won't show up. Today, healthcare consumers need reassurances, from voices they trust, that a given healthcare experience will be safe—so much so that it is impacting their consumer behaviors.
Says Leslie Gibbs, CMO of Modern Vascular, during our recent healthcare roundtable, "Our consumer is a lot more nervous. We tend to target consumers over 60, and they have a lot of concerns about leaving their house and their condition […] Now we're having those kinds of dialogues with patients, understanding from a remote consultation what symptoms they're having, then encouraging them to come in if it's advanced enough."
Leslie's target healthcare consumer is not alone in its concern. According to research cited in Healthcare Finance News, 74% of people believe there will be "a resurgence of coronavirus in the fall or winter, creating uncertainty about their plans for elective and diagnostic procedures." As a result of this uncertainty, approximately 38% will consider delaying elective procedures for at least six months.
As marketers, this is another opportunity for empathy—a chance to proactively address concerns and questions. One strategy we recommend to our healthcare clients is putting a face on it. Video messages from physicians and other staff members can help reassure patients and personalize the experience. These video messages can be used to communicate patient safety information in a variety of digital channels, including email campaigns, social media, and your website.
Healthcare providers should demonstrate their dedication to patient safety through engaging videos, like the World Health Organization (WHO) did here.
4. Differentiate Through Improved Self-service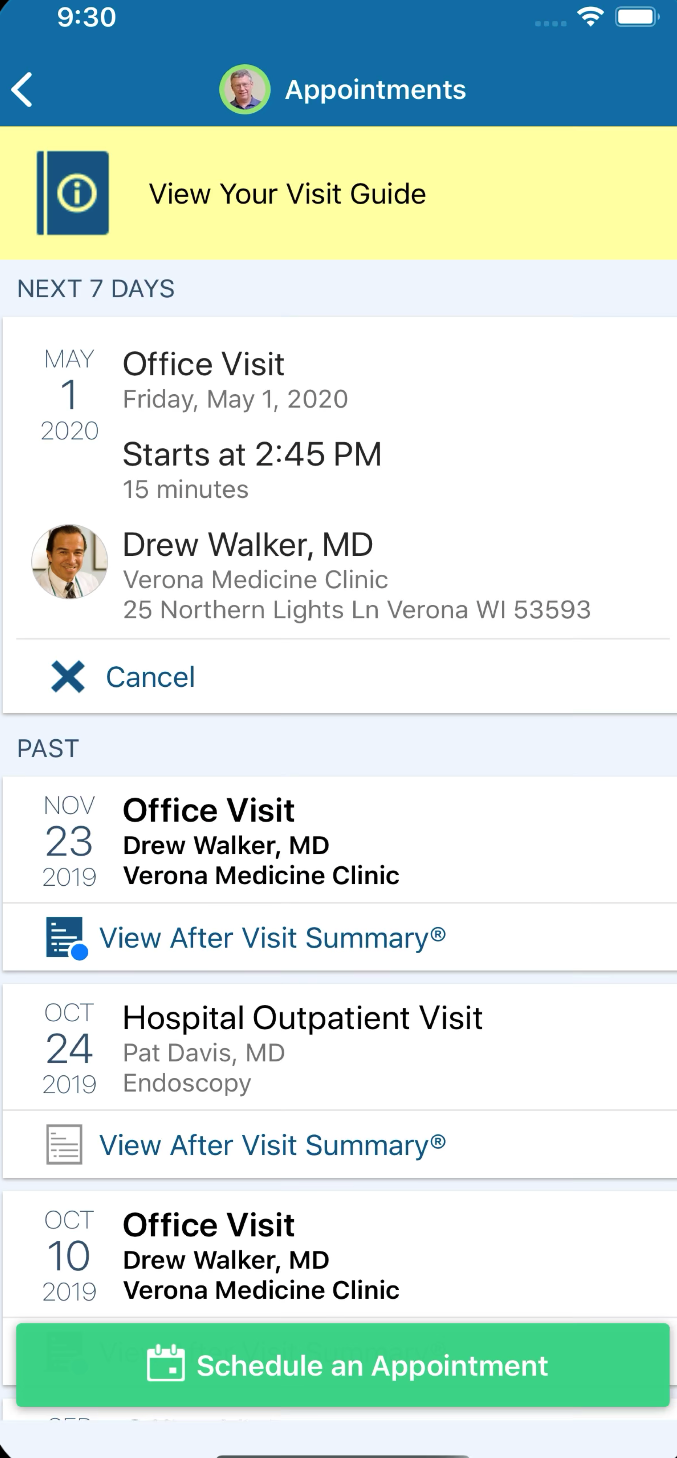 New protocols, limited in-person interactions, and the surge in questions and concerns due to COVID-19 mean phone banks are swamped. Patients are having trouble getting answers. They're waiting on hold with healthcare and insurance providers. And it's all creating increased demand on both patients and customer service staff.
The thing is, a lot of the questions, concerns, and requests that patients have can be handled on their own, online. Digital self-service channels, such as easy-to-use patient portals, highly searchable online help centers, online communities, and even customer service chatbots, can get patients the information they need without requiring an in-person visit.
Self-service has the potential to reduce long hold times and delayed call-backs. Today, patients expect to manage appointments or medical history, office check-ins, even physician messaging online, using their smartphones. As you build out your self-service channels, consider the following tenets of a good self-service experience:
Easy to access: Clear on instructions on how to create and access their account
Information is easy to find: Intuitive navigation menus and website design that doesn't use obscure symbols or bury information
Mobile-friendly: Content is responsive to device type and easy to read and interact with
High-quality content: Well-structured, easy to consume, and written for a broad audience
When you adhere to these principles, you'll deliver a pleasing user experience. Patients will be delighted that their questions are answered, the information meets their expectations, and that they were able to easily access it when they needed to.
5. Build Your Telehealth Practice
Though the capability itself is nothing new, telehealth (also known as "telemedicine") has become a mainstay during the COVID-19 era. It limits exposure, provides a level of convenience, and makes access to healthcare more inclusive to people in remote areas, or with other obstacles that make in-office visits difficult.
The data indicates that telehealth is only growing. According to the same PWC report referenced above, about 16.5 million Americans have started using telehealth in the past couple of months, with 88% indicating that they intend to use it again. Few healthcare organizations can now afford to overlook this important option for care.
Which creates unique challenges for healthcare marketers. Because the problem is, not everyone is comfortable with telemedicine, wants to use it, or even understands how it works. "When we tell a patient they can do a virtual consultation," says Leslie Gibbs of Modern Vascular, "most still prefer to come in. [Telehealth] may allow us to broaden our territory. If I have a patient 30 miles away who isn't sure they want to come in, we have a developed telehealth platform to see them remotely, and then they're very much willing to come in for follow-up care once we've identified they can help them."
To build awareness around your telehealth practice and persuade people of its convenience and effectiveness—to tap into the potential benefits cited by Gibbs—we've put together a few guides around launching and marketing telehealth here in the COVID-19 era.
Our recent article "Why Telehealth Has a Future After COVID-19" explores where and when telehealth makes sense, and how to build a framework for the future.
6. Offer Alternative Communication Channels
Forcing your patients to call you is not a good patient experience, especially when we know that most patients prefer other communication channels. Why not give the patients the option to opt in to email or text message communications for scheduling, appointment reminders, and other simple communications that don't necessarily require a call? As a marketer, these channels can then be used for value-add marketing campaigns that further build awareness and enrich the patient experience.
"Now, marketing can take more of a lead role in terms of pivoting to a direct to patient approach," says Cody Lee, VP of Growth Marketing for Summit Partners, "that can be enabled by digital and a lot of new tactics that might not have been on the roadmap."
In addition, many healthcare organizations are awakening their social media presence to be more engaging and interactive, responding directly to patients and prospective patients who reach out to them. Chatbots—both automated and assisted—are another channel to consider, as is secure messaging through your patient portal.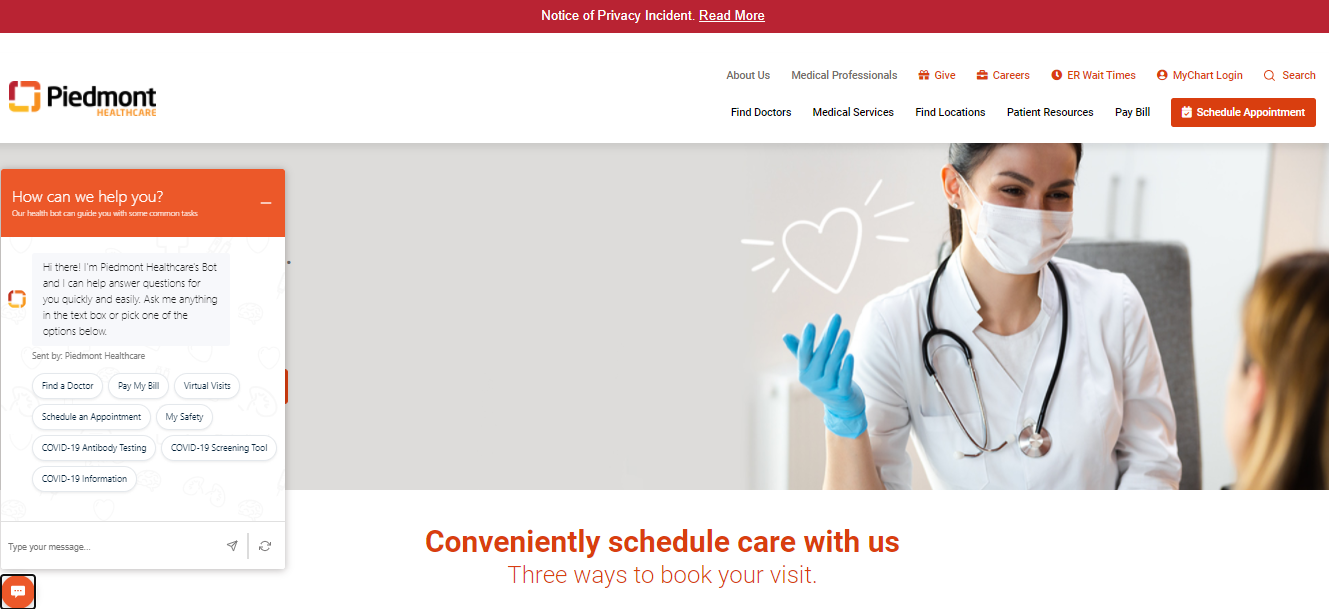 In 2021, Attracting Patients Means Investing in Their Experience
We've heard from countless leaders in healthcare marketing about the importance of patient experience. "Understanding the patient funnel is at a pinnacle right now," says Leslie Gibbs. "Understanding from the moment they're aware to the moment they scheduled then showed—all those pieces are being analyzed at a micro-level. We're really focusing on getting patients through every part of that funnel to minimize leakage."
While this kind of laser focus certainly supports broader performance indicators for marketers and the healthcare organizations they work for—"every percentage point matters," as Gibbs is quick to remind us—achieving the kind of funnel efficiency that Gibbs describes requires an insistence on deeply understanding the patient experience.
Because the healthcare consumer is changing in profound ways. It's time for those of us who hope to reach them, engage them, and serve them to walk a mile in their shoes.