Of all organic traffic, Google makes up more than 90% of the market, meaning if you want to grow your practice online with digital marketing solutions, you need to set your sights on Google's SERPs (search engine results pages).
More specifically, your goal should be to rank in the top 5 results, as these results account for nearly 68% of all clicks.
But how do you build that kind of strong presence on Google's SERPs?
You have to know what the Google search engine is looking for, and then give it what it wants. Here is the strategy our Jacksonville digital marketing agency uses for orthopedic clients.
When it comes to ranking your orthopedic practice online, knowing is half the battle
Understanding what Google looks for when ranking websites will help you maximize your efforts and see results fast.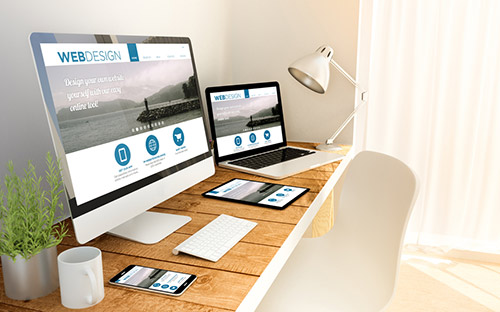 Your content
As it stands now, the single most important component to your SEO strategy begins and ends with content.
When it comes to content strategy, you have to think about the purpose behind Google: to give its users the best possible experience.
In other words, you have to produce the kind of content that folks seeking orthopedic surgeons would want to find.
This means creating helpful, educational articles, videos, and graphics that offer some type of unique value. By unique value, we mean that rewording an existing post you found online isn't going to cut it.
With a ton of content online, you have to find a way to stand out. You can stand out by:
Creating content that's unique and valuable
Wrapping that content up in attractive, user-friendly articles, videos and more
Understanding evergreen content
Throughout your personal research, you might have come across the term evergreen content.
Evergreen content is content that you can use over and over again; it doesn't have an expiration date. For example, a blog post that discusses what to expect during minimally invasive spine surgery likely has a very long shelf-life.
This type of content is the holy grail of SEO because you can promote and use that content all year long. While quick-win news stories might gain you brief traffic spikes, evergreen content will lead to long-term wins in terms of ranking higher on SERPs.
Websites that give the readers what they want
Your website needs to be easily navigable, with relevant internal linking and related content. For example, on a webpage where you discuss your general approach to sports medicine, it'd make sense to link to additional pages that focus on specific care options for ACL reconstruction, stress fractures, and common throwing injuries.
Not only does this type of structure give your readers access to information they're looking for, but it keeps them on your website longer, which is very good for SEO.
Site speed
While not the sexiest of SEO factors, site speed certainly has a role to play on how well your webpages rank, particularly since mobile search is up (mobile devices don't process large files all that well).
There are plenty of places for you to go online to test your webpage speed. PageSpeed Insights from Google is the logical first place to go. Not only does PageSpeed show you the speed of your webpages on both mobile and desktop, but it offers suggestions on how to speed up your pages.
Normally, fixes include minimizing image size, leveraging browser caching, and minifying JavaScript.

Focus on the local
Google is turning more and more to local in order to give its users the best possible experience. In other words, the search engine will tailor search results based on a user's location.
This is particularly important to an orthopedic practice, which is trying to capture prospective patients within a specific perimeter. Through the use of Local SEO, you can catch your prospects' attention at the perfect moment (such as while they're on their mobile device looking for an orthopedic surgeon).
Make sure you register with Google My Business; provide (and maintain) accurate and updated information about your practice (Name, Address, Phone Number).
Knowing what to avoid when trying to rank your practice
Knowing what search engines don't want you to do is just as powerful as knowing what they want you to do.
Often referred to as black-hat SEO, these tactics used to give businesses and organizations a leg up on their competition. Now they'll get you penalized.
Keyword Stuffing
Keyword stuffing occurs when you identify a keyword or phrase to target, and you pepper your webpage with dozens of references to that word.
This approach produces a page that's far from user-friendly; and if users don't like it, neither will search engines.
Think of your keywords/phrases as the subject of your page; so long as you focus on that subject, you'll do just fine. For example, a blog post on Times Square shouldn't repeat Times Square over and over again. Related terms (Crossroads of America, New York City, Manhattan, 42nd Street, Broadway), in addition to a couple of uses of "Times Square" would be the better approach.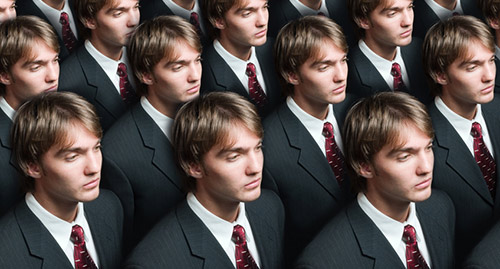 Duplicated Content
If search engines come across two identical pieces of content, these engines will only index one of those pages. In other words, if you copy and paste a competitor's webpage onto your own site, chances are your page will never rank.
However, you could be duplicating your own content as well. If you create a "services page" template, and only change a few words based on the service you're focusing on, each of these service pages will struggle to rank.
For example, you may have individual pages for Joint Replacement, Sports Medicine, Upper Extremities, Lower Extremities, Spine Surgery, and Foot and Ankle. If most of the content on each of these pages is identical, you're doing your website a disservice.
Make sure each page is unique and avoids copying content from competitors' sites.
SEO is constantly changing – Make sure you stay on top of the trends!
As our Jacksonville SEO company noted earlier, organic search represents the most web traffic that occurs online. If you fail to incorporate tried-and-true SEO practices, you'll have a hard time growing your practice and reaching the scores of web surfers in your area.
But beyond implementing tested SEO strategies, it's equally important to stay on top of the latest trends and algorithmic changes that can impact your rankings. For instance, Google's 2015 Mobilegeddon algorithm update gave a boost to mobile-friendly webpages. In other words, if your website isn't mobile friendly, it isn't going to rank well. But if you don't stay on top of the latest SEO news, you'd have never known why your website suddenly plummeted in rankings.
While many businesses rely on an orthopedic SEO marketing strategy to increase their webpage rankings, you can grow your online presence by simply implementing the strategies we outlined above. If you want to stay up to date on the latest healthcare marketing news, signup for our mailing list below and get tips delivered straight to your inbox.