Two trends are guiding group dentistry above most others: consolidation and resurgent demand. People are making dental care a priority again. Dental practices are retooling, restaffing, and looking to the future. Perhaps more than ever before, dental service organizations (DSOs) have an imperative to operate efficiently, improve performance, and build scalable marketing frameworks.
RELATED: Ignite Podcast Ep. 14 – Top 3 Marketing Technologies Every Healthcare Organization Needs
Though DSOs have always been at the forefront in adopting new technologies, things are a bit different these days. The ability to deploy cohesive, cross-platform marketing strategies, improve campaign performance, and continuously extract actionable insights from marketing data is now a must.
We'd like to show you how to bring your marketing tech stack up to speed.
A Five-Part Framework for Your Marketing Tech Stack
Unfortunately, most dental practices and DSOs aren't getting the message. That, or they're a bit behind the ball. Here's some food for thought from around the industry:
In our view, DSOs simply cannot afford to neglect to invest in scalable marketing technologies, especially as the resurgent dental industry grows more digitally competitive (as many predict it will). It's a worthwhile investment. To that end, here are the five marketing cornerstones we recommend:
1. Get Your Reviews & Reputation Management Going
In the world of dentistry, your reputation is your number one asset. Yet, your reputation extends well beyond the four walls of any given location in your group. Your digital reputation must be built, protected, and polished, too—for each and every one of your locations.
Why? Because reviews are how healthcare consumers evaluate and choose dental providers. Most dental care isn't highly considered—people don't spend a lot of time in the funnel evaluating providers. Instead, they pick up their smartphones to look for the most convenient, highly-rated dentist. For better or worse, their eyes light up at the sight of a business with a high star count accompanied by a lot of reviews that's also near their home.
Maintaining this kind of reputation becomes increasingly difficult to do manually, especially for DSOs in the middle of the expansion, mergers, and acquisition fracas that is 2021. Review generation and monitoring software like BirdEye and Podium make reputation management a whole lot easier. These solutions give you a centralized platform to manage reviews and support review-generation campaigns in a highly scalable way.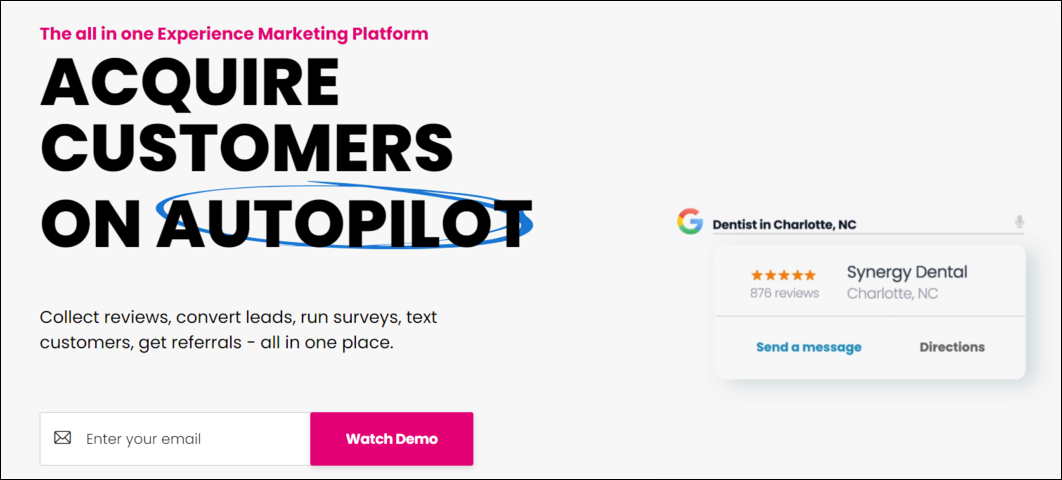 2. Find a Solution for Your Citations & Listings
Local search is a big deal. And your business listings on sites like Google My Business, Yelp, ZocDoc, and Healthgrades can play an essential role in local search visibility, digital reputation, and beyond. We've found that DSOs often struggle to manage listings for all of their locations. When patients can't find an accurate address, phone number, or business hours, it's a poor experience that could deter them from choosing your brand. Inaccurate data also signals to Google that your business may not be trustworthy. Unfortunately, when you don't manage your listings properly, inconsistencies can hurt your rankings significantly.
Citation management software, like Yext, can help DSOs keep citations accurate, consistent across the board, and up to date. While completeness and consistency across business listings might not seem like a big deal, it's one of the most common missed opportunities we see among DSOs.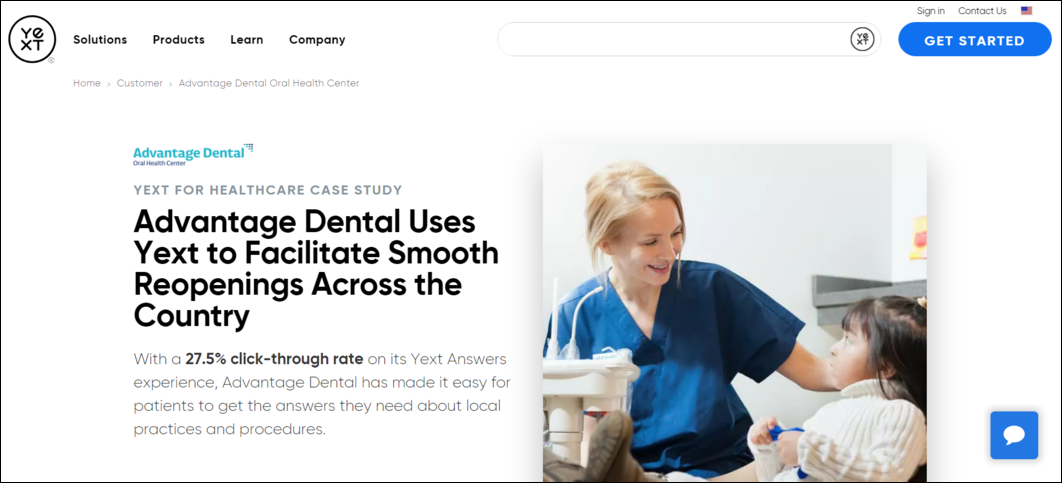 RELATED: The Insider's Guide to Local SEO for Dental Groups and DSOs
3. Dental Practice Management Software with CRM & Marketing Automation
The vendor list for dental practice management software seems to be growing by the day. These solutions help dental organizations manage their customer relationships, as well as the data associated with them. Look for solutions that can not only store all contact information, patient preferences, history, and other vital data in one central location but also can develop marketing campaigns to reduce attrition and enable upsell.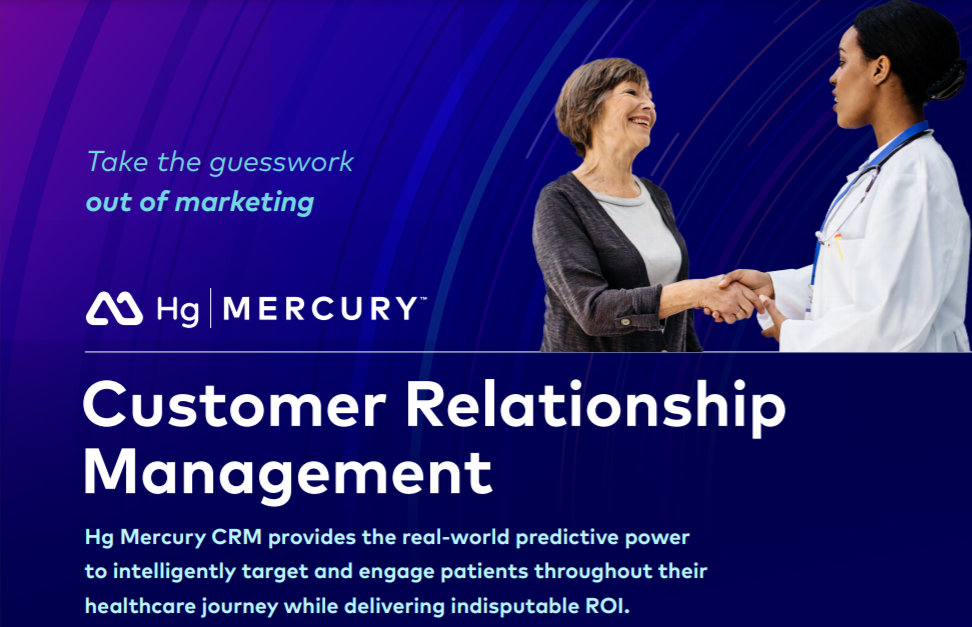 In this context, a solution like Salesforce can certainly work. However, there are other solutions, such as Healthgrades, that offer more dentistry-specific options. Ultimately, you're looking for an all-encompassing CRM and marketing automation solution that:
Helps understand campaign effectiveness and manage marketing strategies at scale.
Provides the proper financial reporting so essential to growth-oriented decision making.
Enables you to act on customer data, including automated communications based on appointment time, date, and so on.
Allows for campaign personalization, prospect nurturing, and lead scoring.
Among the many benefits this class of software provides, you'll find that your ability to reduce no-shows, improve communication quality, and alleviate the workload for office staff is vastly improved.
4. Build Out User-Friendly Online Scheduling
We mentioned the shorter consideration phase for people seeking dental care online. Many people are ready to schedule an appointment online, assuming they can find the right provider for what they need. This is why it's so important to make scheduling easy across your entire digital offering—search results and ads, website, and otherwise.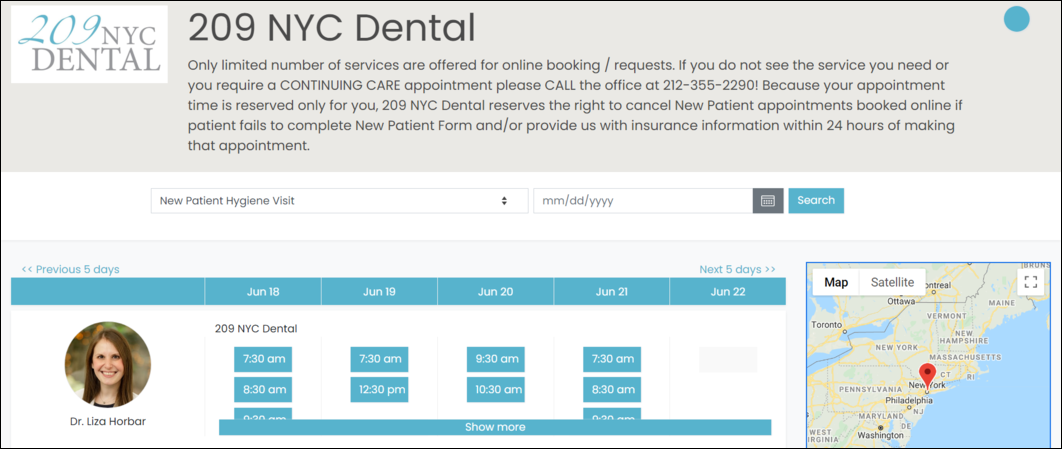 Giving patients more than one option to schedule an appointment is, first foremost, about increasing patient access. It can also help DSOs not only acquire new patients more efficiently but develop a reputation as a provider that makes scheduling easy (not all DSOs do, sadly).
As our healthcare marketing survey revealed, only 20 percent of healthcare organizations plan to invest in online scheduling in 2021. Consider vendors that prioritize mobile-first scheduling options, multi-location scheduling, and SMS follow-ups. If nothing else, make online scheduling easy on your websites.
5. Make Call Tracking & Analytics a Priority
Despite the growing popularity of online scheduling, many people still prefer to call and schedule an appointment. While there's a tendency to "deflect" calls, from an efficiency and cost standpoint, this call volume does represent an opportunity.
What's driving those calls, for example. PPC ads? Word of mouth?
There are insights in the call data, assuming you have a call tracking for a healthcare solution that gives you visibility into your calls, conversations, and conversions. Specifically, for DSOs, call tracking and analytics can help determine the lead source, close the loop, and help determine marketing ROI.
Here are a few other benefits of call analytics and conversation recording:
Understand patient sentiment and improve the patient experience based on those insights
Learn how patients search/phrase their healthcare needs use those insights to improve PPC, SEO, content strategy
Inform and evolve your customer journey mapping
Help your contact center staff be more productive, efficient, and helpful on the phones
Reduce friction for customers that do call in by getting them where they need to go more intuitively
In Closing: The Time to Invest in Now
You don't have to reinvent the wheel here. None of these marketing technologies are new. On the other hand, all of them are evolving, as are the DSOs employing them.
We love this guidance from Amisha Singh, DDS, writing for Dental Economics: "Start at the top—The most important part of creating a growth mindset in your practice is to ensure that the leadership also practices what it preaches. So, the next time a marketing technique does not work or a system is implemented incorrectly, add the words 'not yet' to the end of your sentence. Train yourself to fail forward too."
That goes for your marketing tech stack, too. If you're not mature in all five of the pillars we've covered above, there's no better time than now to invest and get to work. In our view, you'll be creating a scalable marketing framework that can keep pace with what's coming—in 2021 and beyond.