And while there are many components to an SEO strategy for medical practices, one of the most important – yet interestingly easy – steps to take is to set up your Google My Business.
Google My Business is a free service that gives your medical practice a solid presence on Google. The information you provide about your practice will then appear on Google Search, Maps, and Google+.
Setting up your Google My Business page
It honestly couldn't be any easier to get up your Google My Business page. You simply visit Google's dedicated site, and click Start Now.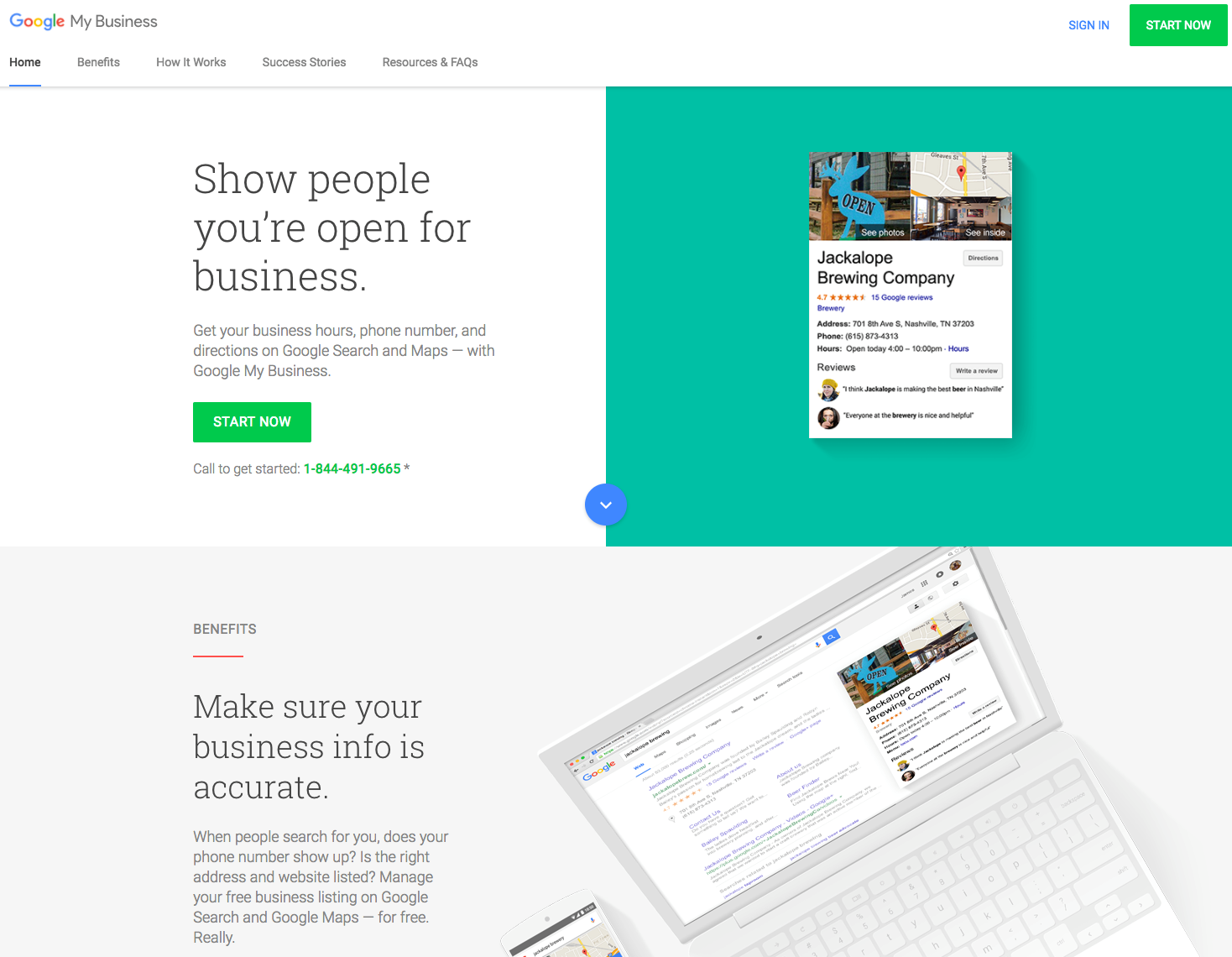 You then select or create the Google account you want to use, and sign in. Search for your business in the prompted area by name and address.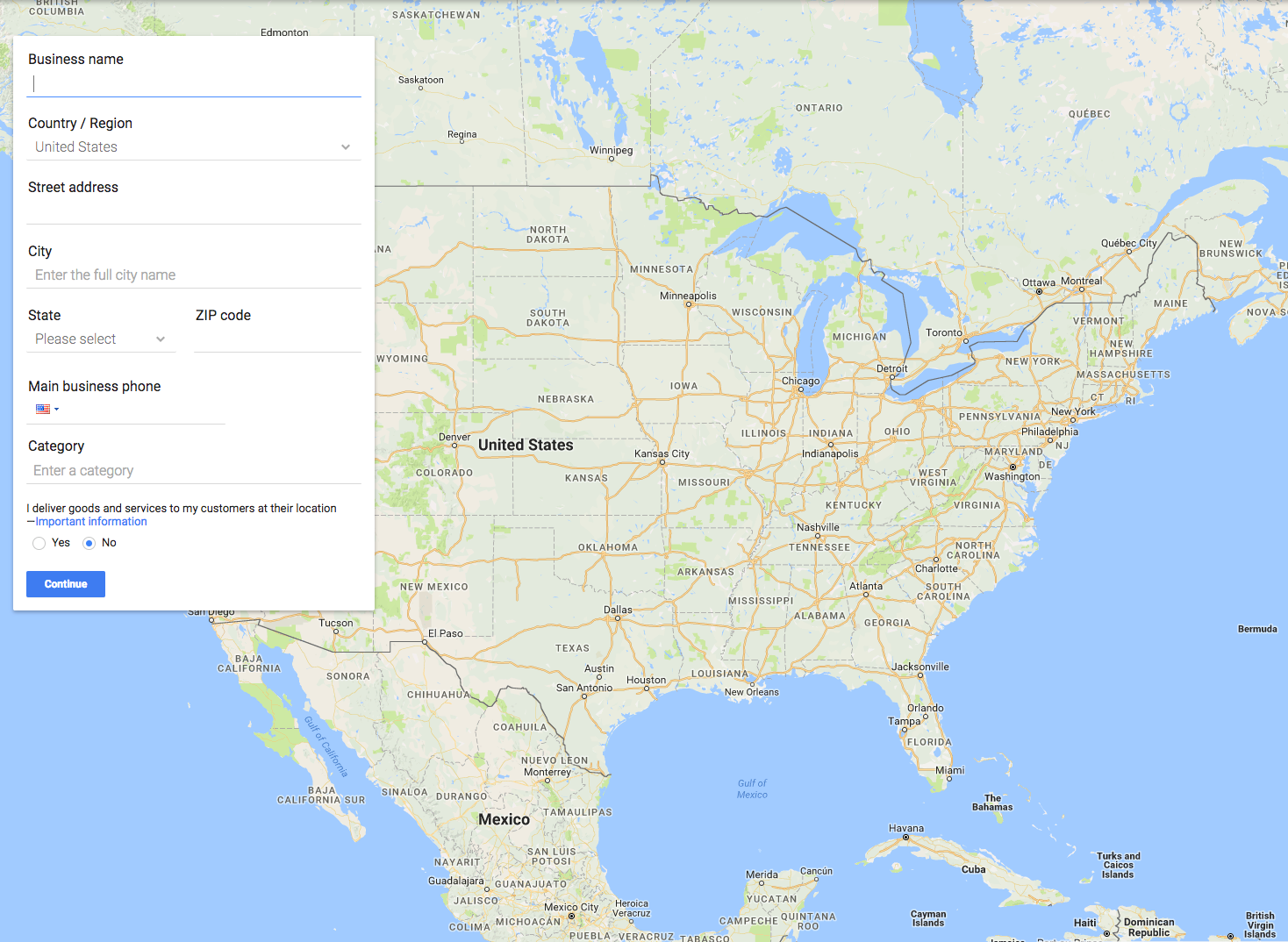 If you can't find your business, that means it wasn't added. You can then click on "None of these matches, add your business" and fill in the required information to add your business.
Once you've found – or created – your correct business location and type, click on it. Google will now create a Google+ page with your address added. Check "I am authorized to manage this business" and click continue.
Google will now need to verify your business.
Click on "Mail me my code." Your code will be sent – via paper mail – to your business location. Once you receive the code, verify the number and account, and voila! You're good to go.
Understanding the three types of Google+ pages
One piece of the Google pie you should be familiar with before you establish your Google My Business presence is the three types of Google+ Pages you have to choose from.
The first is a person page.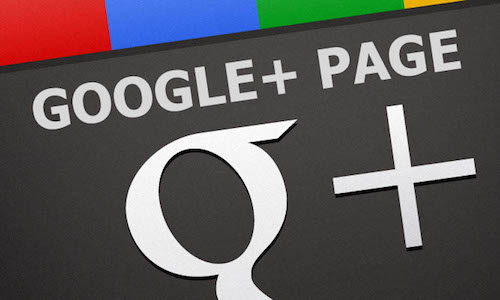 A person page is automatically generated when someone tries to access the Google My Business product to start creating pages, but it should never be used to represent a brand. The only reason we mention it here is because we've known people who have made the mistake of doing work for their business (such as on YouTube) from their personal page.
For doctors, in particular, this can be confusing because their names are often synonymous with their business or brand. But if you want to show up on local search results and have patients leave reviews, then you don't want to use a person page for your business. You want a local page, which we'll talk about now.
Local business pages
The local business page for your practice can receive reviews and appear in local search results. It requires verification (which we discussed a moment ago). There's an algorithm in place that prevents the creation of duplicate listings. This can actually be problematic for medical-based businesses, since many of these medical practices have multiple practitioners at one location, but we'll discuss a workaround for this shortly.
When creating pages in Google My Business, both the "Storefront" and "Service Area" business types create this type of "Local" page.
Brand pages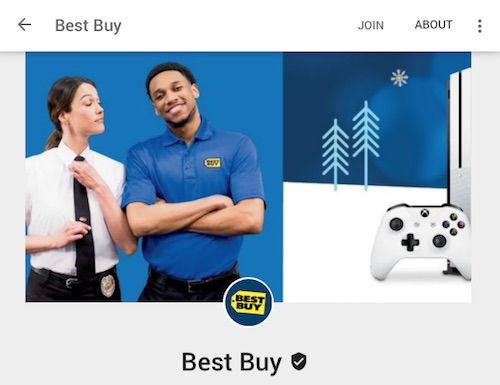 The last page is the Brand Page. This is similar to local business pages in that it is typically used to represent a business online. But this type of page does not require verification. Nor do you need to have local-based information like a phone number or address published on the page.
So, why would you use a brand page?
This type of page is useful for multi-location businesses looking to build a healthcare social presence online by, for example, regularly posting to YouTube. They'll have one page that represents the brand as a whole, without tying that page to a specific location. Retailers, like Best Buy, use this option. They'll have one main brand page, but then each individual store will have its own location page.
If your practice has just one location, then the brand page is not necessary. You can be fine using local business pages, even if you have multiple practitioners in your location. Let's discuss that further now.
Getting more specific with local business pages for the medical industry
Many medical practices feature a multiple of practitioners all within a single location. How can you use Google's local pages to your advantage in that unique setup?
First, let's explain how best to create a Google My Business presence if you are the sole public-facing practitioner at your location. If this is the case, you should not create separate pages for your practice and yourself.
You should, instead, create just one local Google+ page that represents both your business and you – as the sole practitioner. You'll name your page with your Brand/Company: Name. A good example would be:
Sanderson Dentistry: Dr. Amanda Sanderson, DDS
If, however, your location features several practitioners, then there should be a single local page with the practice/brand name, and a local page for each practitioner who wants their own page.
The individual practitioner pages, however, should only be titled with the practitioner's name, and cannot contain the business or practice name. If, for example, our dentist above was one of several dentists at Sanderson Dentistry, then this is how she and her practice should develop their pages:
Company Page: Sanderson Dentistry
Individual Page: Dr. Amanda Sanderson, DDS
This setup will ensure that Google's algorithms won't flag your pages as duplicates, and will also allow each of your practitioners to establish their own identity, while allowing you to manage the branding of your entire practice as a whole.