It's the time of year again, my friends. That beautiful changing of seasons. It's a time of holiday cheer, football games, and DayQuil. It's also the time of year when many companies evaluate their current marketing agency and, when necessary, consider a change for the coming year. We would know: as a digital marketing agency, our Q4 is almost always full of conversations with prospective new clients.
Their complaints about their existing agencies usually fall into one of four buckets:
Doesn't communicate well
Reporting kind of stinks
Feeling ignored or underserved (no new ideas)
Want more of a strategic partner committed to growing business
A lot of this comes down to the agency-client relationship. The strength of that relationship, which we'll elaborate on shortly, will be your pathway to a reliable evaluation. Are they truly meeting your needs and expectations? It's exactly as described in a recent Forbes Agency council article:
"You want an agency that aligns with your business vision and has the same goals in mind when creating a digital plan that works. You also want to make sure the agency has a personality that you can appreciate, so you can actually enjoy the work that you do with them now and into the future."
1. Transparency That Moves the Relationship Forward
Transparency is the number one thing on our list of five things we wish our digital marketing clients knew.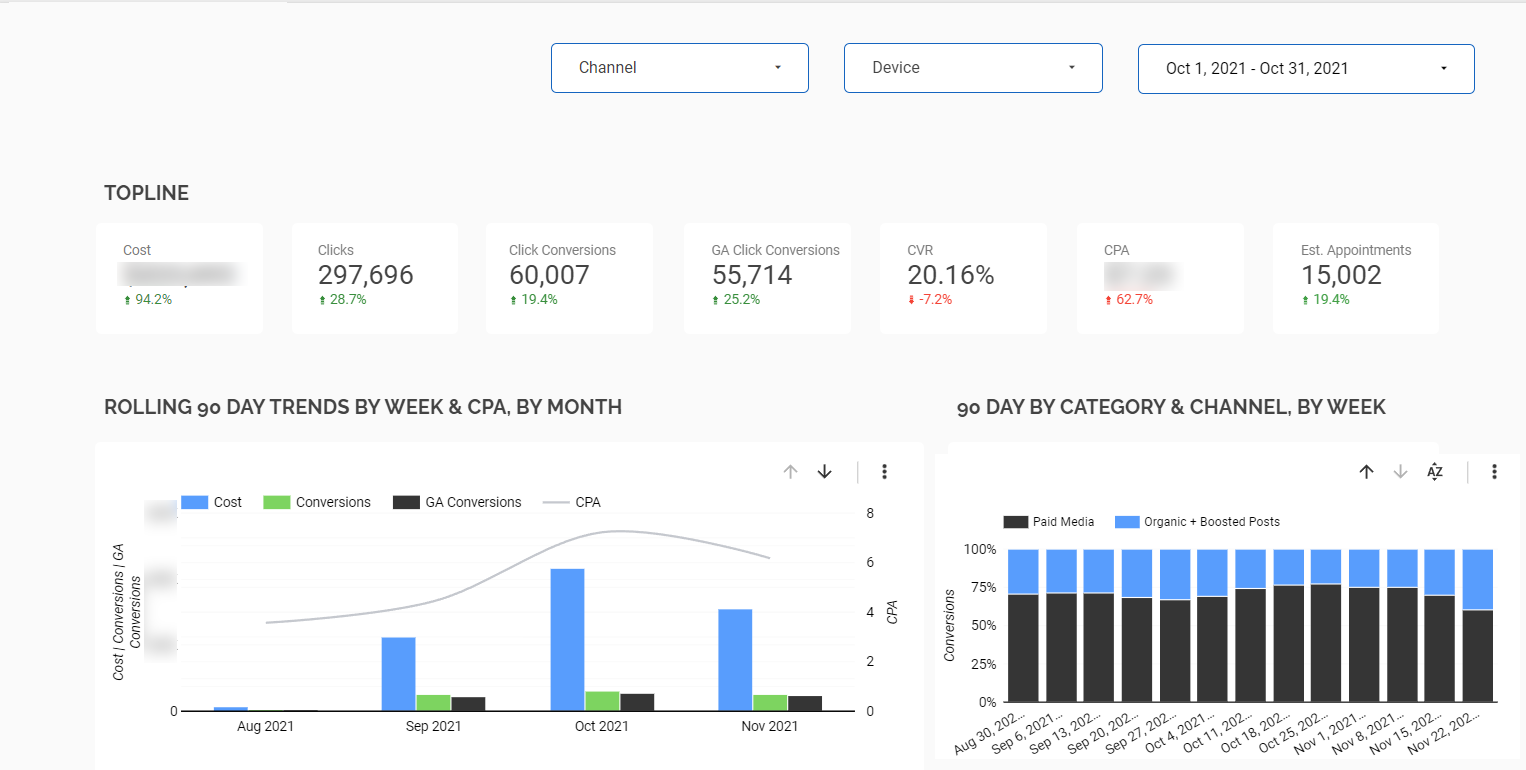 In particular, there are three areas of transparency that you should insist on without hesitation:
Reporting: frequent, accessible, shareable reports on the KPIs you care about
Communication: prompt, proactive availability from your agency contact(s)
Accountability: what's the way forward when change is needed, and who will take the lead?
That last one tends to be a real thorn in my side. Throughout an engagement, mistakes will happen. There will be underperforming campaigns or ideas that don't pan out. But, if you're afraid to try new things, you'll never discover innovative ideas or outpace competitors.
However, it doesn't serve to hide mistakes or misrepresent performance. Instead, you want an agency that's willing to reflect on performance, give you the truth, and then offer possible solutions.
2. Promises, Commitments, and Feedback that Actually Go Somewhere
I don't know what it is, but some folks just love to shoot off quick email responses before losing stuff in the void for eternity. Guess where that absolutely does not fly? During client communications. In my dealings with a third-party provider for Cardinal, I get one whiff of "yeah, yeah, I'll get to it," and we're gone.
We adhere to the same high standard with our own clients, and it's one you yourself should insist on. In terms of sniffing out what's what, here's a few questions to ask:
Do you keep getting false promises?
Do they follow through on their commitments, including the timelines they set for them?
Do they set realistic goals for performance and growth?
What is their definition of success, and does that definition match your expectations?
How do they respond to your feedback, especially when you're looking for something more?
Finally, can and will your agency answer these questions in their own words (with receipts)?
3. Non-Negotiable Core Competencies
Numbers one and two in this list are more on the qualitative end. They're indispensable intangibles, to be certain, but they're intangibles nonetheless. In terms of more tangible core competencies, here's where a good digital marketing agency ought to shine:
Lead Generation Expertise
The question here is not only, can you get me marketing leads, but can you get me high-quality leads in the channels that make the most sense for my business. In our world, quality means a person with intent—a person that's likely to turn into a purchase, opportunity, and so on.
While there are lots of ways to generate leads, you'll want an agency with a track record (show me the numbers and case studies!) of generating leads through search engine optimization (SEO), paid media, and conversion rate optimization (CRO). My pro tip: look for an agency that has the know-how needed to constantly improve performance through data-backed testing.
Audience Intelligence
There are lots of gains to be had through a deep understanding of your audience. But, unfortunately, there are a lot of potential missed opportunities, too. Today's best agencies insist on conducting deep audience research and targeting through the lens of reliable data. They're buyer-aware, so to speak, with a close pulse kept on your particular industry.
Reporting Capabilities
Flat, generic PDF reports sent by automated email don't always cut it. Look for an agency that has the wherewithal to deliver custom reporting around the performance indicators you care about. Beyond that, look for an agency with a culture of data transparency—they don't hide performance data, even if it doesn't bring the best news. The ability to not only draw lines between data and organizational objectives but to make those insights accessible to various stakeholders is essential.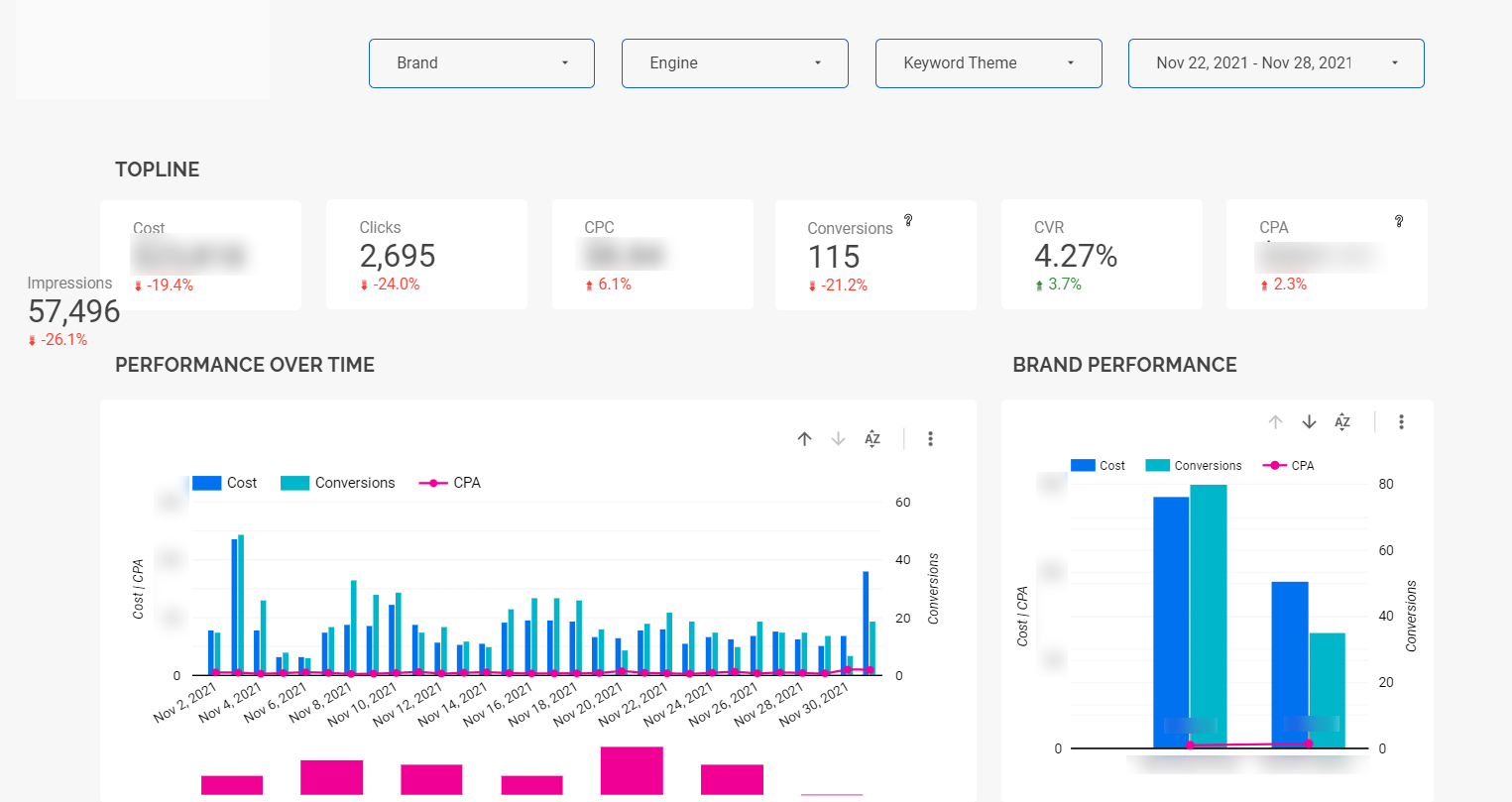 Driven By Performance
Clicks, impressions, views—what do they really mean? Can your agency contextualize those vanity metrics? And do they go deeper into the performance indicators that "move the needle" and impact your bottom line?
In my experience, those agencies are very interested in how marketing impacts revenue. As a result, they push for close integration with your CRM and/or revenue cycle management software. They insist on closed-loop reporting, too. They come to you with new marketing ideas. They're always looking for ways to enhance performance through testing, new campaigns, etc.
I'll note here that some clients aren't quite prepared to put closed-loop reporting into practice. At Cardinal, we advise those clients on what's needed. We help with integrations and, in some cases, do manual data dumps/uploads to get insight into marketing's impact on revenue.
I'm a hardliner on this one. Avoid agencies that don't discuss marketing attribution or strive for closed-loop reporting.
4. Tangible Indicators that Your Investment is Paying Off
This will require that you ask the tough questions both of your agency and yourselves. Your agency should be damn good and damn transparent about measuring their performance against your agreed-upon goals. They should be hitting monthly, quarterly, and annual KPIs, too. Some of this hearkens back to a culture of curiosity and an insistence on demonstrating performance and results.
Digging deeper, though, ask the tough questions: is campaign funding adequate to get the results you want? Is the fee structure appropriate? Square your internal team's answers against the agency's and see what shakes out. You'll learn a lot, I promise.
5. Signs that Things Are Going South
Start by addressing the issue of consistency. It's not terribly difficult to deliver splashy results in the first month of the engagement. However, over a longer period of time, you'll quickly recognize the difference between a hit-or-miss agency and one that delivers consistent results.
I opened this blog post talking about the companies that come to me complaining about their current situation. Often, they want a clear sign that things are headed in the wrong direction. So here's what I tell them: think about the past three to six months of the engagement. Does your agency consistently take control or regularly follow your lead? Do the results mirror what others have experienced?
Lastly, Go Cardinal or Go Home
What kind of agency leader would I be if I didn't at least show you some of the ways that Cardinal Digital Marketing embodies the characteristics I've outlined above? Across various industries and verticals, including healthcare, education, and private equity, our team has a track record of marketing strategies that deliver results.
Why? Because of the one trait of a good agency I've yet to mention: specialization. Sure, you can find ten dozen SEOs that know how to get the job done. But what about an SEO that specializes in your particular industry? Different story. That's part of the reason we only partner with companies where we're confident that we can make improvements. We don't make false claims or upsell just for the sake of it.
Which, by the way, is another red flag to look for.