Digital Marketing for Higher Education Institutions

Clients That Trust Us:


See Our Work In Action

An overwhelming number of prospective students begin – and end – their research for higher education institutions online. On your quest to attract new prospects and boost enrollment rates, developing a comprehensive digital strategy is one of the most important steps you can take.
Here at Cardinal, we specialize in helping higher education institutions use digital marketing to tackle their two most important challenges:

Retain and strengthen
alumni relationships
A Complete Digital Solution to Meet Your Goals
Digital marketing, in general, can be complicated; but marketing on behalf of your university is even more challenging. While increasing enrollment rates is one of your top priorities, you also want to ensure you stay loyal to your school messaging and not overspend your budget.
That's why we've developed a comprehensive approach to marketing for universities and colleges. While each of our partnerships is unique, we develop our strategies around four key tenets:
Rather than approach these areas separately, our team weaves them together to create a story,
and strategy, designed to deliver results.
Increase Enrollments
For all the benefits the digital age has had for your institution, it's certainly introduced new challenges. Today, prospective students can research hundreds of schools in the matter of minutes, making it more difficult for your school to stand out.
We make our clients' schools stand out from the crowd through our aggressive campaigns that increase brand exposure in the areas of the web where we know prospective students congregate. From Google to Facebook, directories and more, our goal is to make your school easy to find and impossible to ignore.
We implement state-of-the-art strategies, including remarketing, to continuously reach out to prospects we know are most likely to convert.
But increasing enrollment rates requires more than just being found online. Our goal is to create an incredible digital experience for your prospects to help them realize that your school is the right fit for them. This includes carefully researching your marketing audiences and developing campaigns targeted toward each of these audience types.
The end result is clear – more qualified leads and applications for our clients.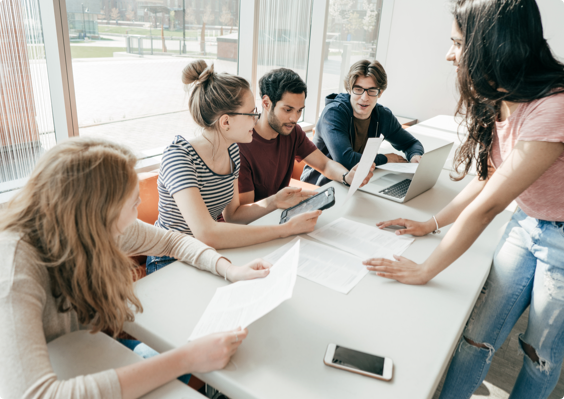 Looking to increase your enrollment rates and attract higher quality candidates?
Want to improve the credibility of your brand?
We have a history of helping our clients meet and exceed their goals
while improving the efficiency of their marketing efforts.
Contact the Cardinal team today to learn more about our digital marketing efforts
specifically designed for higher education institutions.
Ready to Rise Up on the Internet?
Fill out the form to get started!