Law firms are constantly struggling with how best to reach out to current and prospective clients without compromising the professionalism associated with attorneys.
Law firm marketing is key toward continuing your growth, but the last thing you want to do is come across pushy or sales-y. So, you turn to tried-and-true strategies like email (not to mention good ol' traditional non-digital tactics).
But how much consideration have you put into Twitter? If you're like the majority of skilled professionals out there, chances are, Twitter is little more than an afterthought.
Somewhere around 5% of CEOs in the largest companies in the US are active on Twitter, and just 6 of the Am Law 100 have regularly updated accounts.
But clearly, Twitter holds some value, or else influencers like Elon Musk, Richard Branson, and Bill Gates would have stopped using the platform years ago.
So, what gives? Why are attorneys more likely to eschew Twitter?
Part of it is the mystery behind social media in general. How could a free app ruled by celebrities and teens serve any value for a law firm?
Our Tampa digital marketing agency has a few ideas, and we'd love to share them with you.
1. Create a community around your firm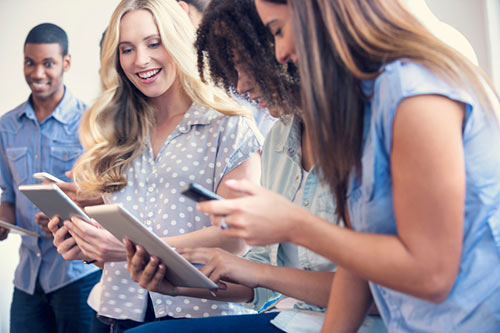 According to Statista, there are more than 300 million active Twitter users each month. Chances are pretty good some of your existing clients – and certainly many prospective students – are on it.
In fact, there are plenty of top lawyers in the country on Twitter, each with thousands of followers.
Your law firm constantly struggles to find ways to remain relevant and visible to clients and prospects. Email newsletters can only do so much, particularly with email clients doing their best to filter a majority of emails into Spam folders.
By posting regularly on Twitter, you can connect with your prospects and clients in a relatively painless (and inexpensive) manner.
Consider looking at Twitter as an electronic clipping service. Virtually cut out articles from across the web that are relative to your audience, and share them on a regular basis.
This consistency will help your audience remember your value as an attorney, and will very likely grow your readership and prospect list.
2. Promote your firm in the best light
Protecting your law firm's reputation can be a challenge in this digital age where everyone has access to the world around them.
One bad review could cost you thousands in prospective client work.
Twitter gives you the opportunity to control the conversation about your firm. It's perfectly acceptable for you (and partners in your firm) to cheerlead the latest news and accomplishments from your office.
Not only does this help your firm look its best, but you can also solidify your footing in your community by showing your involvement in local causes or events.
3. Personalize your firm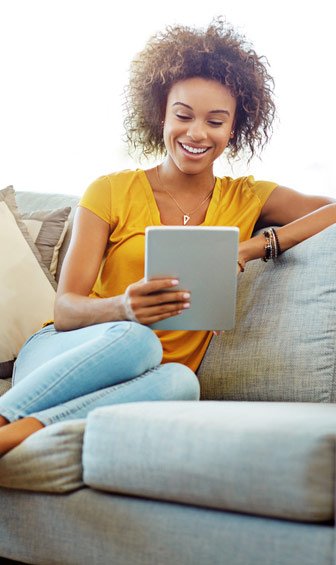 Law firms are in a strange middle-ground at the moment. True, you want to maintain a level of sophistication and professionalism. But times are changing.
The largest group of consumers at this time – Millennials – shy away from stuffy talk. They want brands – including law firms – to celebrate their personalities.
It's your unique personality that will win over new clients.
Contrary to popular belief, lawyers have personalities. Twitter is a great place for you and your partners to show off what makes you … you.
For example, Orrick chairman Mitch Zuklie certainly tweets, often, about law-related matters, including news about his firm.
However, you'll also see, in his bio, that he's not afraid to show his personal interests, such as that he's a novice boxer. You'll also find that he shares posts about boxing every now and then.
Clients work very closely with their attorneys. Often times, thousands – if not millions – of dollars are at stake. Potentially, one's freedom hangs in the balance. Clients want to like their lawyers. They want to feel like they know them.
Twitter can help you make that connection.
4. Establish yourself as the influencer in your field
While the term influencer has certainly become a hot topic with social media, the concept has roots that span centuries.
Influencers are leaders in their field; colleagues look up to them. These are the types of lawyers that clients are willing to pay top-dollar for.
Before you and your partners use Twitter, create a social media strategy guide that goes over the type of language you'll use within your tweets.
At its core, Twitter is designed to be a conversational platform, meaning it's inevitable that your audience will interact with you. How will you respond? The answers and responses you provide will either help establish your firm as an influencer, or they'll make people question whether your firm is worth working with.
When sharing news from around the web, keep this in mind. Don't fall into the trap of sharing content just for the sake of posting a tweet. Everything you write or share on Twitter either builds or breaks down your authority.
Is it time to get engaged with Twitter?
These tips are designed to help you understand how Twitter can be used to grow your law firm. However, it's equally important to know the downsides of using Twitter to reach your prospects.
We see far too many law firms – and businesses in general – devolve into glorified mouthpieces on Twitter. In other words, it becomes abundantly clear when a marketing team takes over the Twitter account of one of your managing partners.
You don't want to come across as stale or impersonal on social media, but we see it all the time. While there are ways to have a marketing team successfully manage your social media accounts, when it comes to Twitter, we recommend you become engaged with it firsthand.
Only then can you really put your personal stamp on your social shares, which is exactly what your audience is thirsting for.