Over the last 20 years the internet has changed the way we communicate, consume information, collaborate and purchase goods. The rate of disruption continues to grow at an exponential rate. One area that affects both B2B and B2C is E-commerce.
Ever since Jeff Bezos quit his hedge fund job in 1994 and started Amazon out of his garage\a shift towards purchasing goods and services online, as opposed to brick and mortar, has been growing at a breakneck speed.
In Q3 of 2013 retail sales increased 4.7 percent YoY (year over year) while E-commerce increased 18.2%  the same period YoY.
The percentage of goods purchased online vs. retail has been growing at a double-digit pace in favor of online sales for the last 10 years.
Therefore, how do brands stay competitive in an increasingly crowded, accessible, and global marketplace? Enter the marriage of three of our favorite tools, Google Shopping, VersaFeed and Kenshoo.
Google Shopping – Taking the store to the consumer.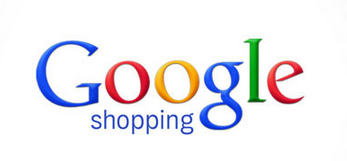 Anyone who has searched on Google for a product has no doubt encountered those little boxes featuring product images, prices, and descriptions. Those, my friends, are product listing ads – the bread and butter of a Google Shopping campaign.
These ads are prominently featured in search results and are a great way to advertise your product catalog as well as provide an additional gateway to your website.
Unlike traditional retail where one must hope that the right consumer, at the right time is lured into the store to make a purchase, Google Shopping campaigns allow you to granularly target your ideal audience with a reach that traditional brick and mortar cannot touch.
VersaFeed – The data feed Swiss Army Knife.
Creating an effective and highly optimized shopping campaign is no simple task.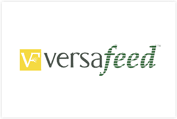 To create a Google Shopping campaign a data feed must be created. This data feed contains all the products you wish to advertise in addition to a multitude of parameters used to determine which search queries your products display for, as well as the quality of the actual product ads.
Individuals and SMB's can create product feeds for small product catalogs on their own, but consistently updating the feed, as well as following Google's best practices for configuration, can be a herculean task. For  product catalogs with over 100 products the scope of work will exceed what individuals or SMBs can manage without third party support.
How do we manage product catalogues with hundreds to thousands of items??  At Cardinal Web Solutions, we use VersaFeed for all our E-commerce clients from the low-end (100+ products) to the high-end (50k+ products). VersaFeed was founded in 2007 in San Francisco by a core of seasoned engineers.  They create and continually optimize data feeds for 10 different shopping engines.
With top notch customization tools, rapid turnaround times and fantastic customer service regardless of client size, VersaFeed has quickly become our go-to for all of our clients' data feed management needs.
Performance results since moving to VersaFeed have been outstanding and at a cost-to-quality ratio that blows competitors out of the water.
Kenshoo – The power of the bid algorithm.
With clients that have large product catalogs, creating a targeted shopping campaign and an optimized data feed is only half the battle. 

Shopping campaigns, after all, are still search campaigns which require bids. How does one effectively manage bids for thousands of products? The answer is Kenshoo. Kenshoo is Cardinal's best-in-class digital marketing suite that uses advanced algorithms to help reach ad campaign goals.
Kenshoo's shopping-specific bid algorithms use past-performance data, real time calculations and industry data to optimize bids  and maintain a desired ROI.
In other words, Google Shopping and VersaFeed are the Ferrari and Kenshoo is your professional racecar driver.
Taking your shopping campaign to the next level
A well-crafted Google Shopping campaign isn't the end of our work. As a result of Cardinal's Google Partner status, we have access to a number of Google beta products not available to the public. One of our favorite beta products is RLSA (Remarketing Lists for Search Ads) for Shopping.
This beta allows us to bid more aggressively on users who have viewed specific products or pages, have converted, or did not convert.  These users have a much higher propensity to convert which lowers cost per acquisition, increases revenue, and as result increases the holy grail of all metrics, ROI.
The party doesn't end at the shopping campaign. Having a highly optimized data feed enables the use of one of digital advertisings most powerful tools, dynamic remarketing.
Dynamic remarketing displays ads to users who have previously visited your site, but have not converted.  These ads are dynamically populated with images featuring the exact product that the user was viewing,  and this type of campaign has some of the highest conversion rates of all digital advertising mediums.
Are you ready turn you shopping campaigns into a lean mean ROI machine? Cardinal can help. Contact us today.