We live in the world of data. No place is that more evident than in the medical field. In fact, in 2012, Forbes predicted that Technology will replace 80% of what doctors will do.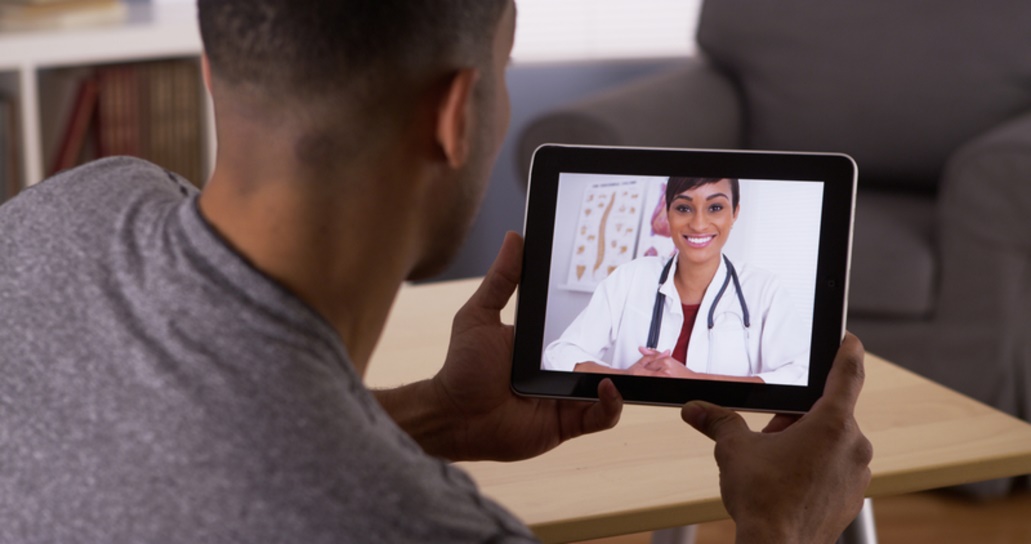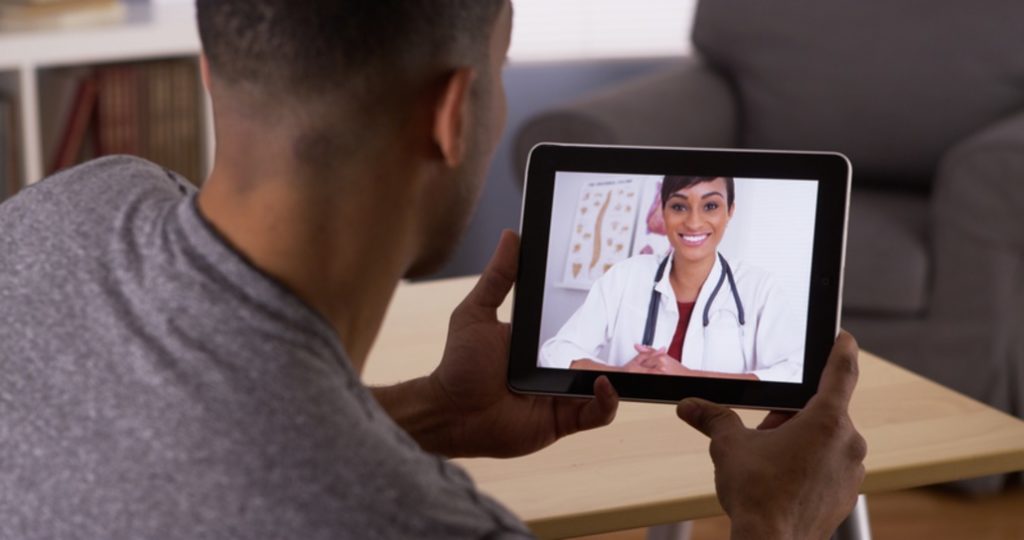 They're not entirely wrong.
"Most doctors couldn't possibly read and digest all of the latest 5,000 research articles on heart disease," the article reads. "And, most of the average doctor's medical knowledge is from when they were in medical school, while cognitive limitations prevent them from remembering the 10,000+ diseases humans can get."
In other words, computers can do a lot of things doctors can't. But it's not like technology can every truly replace doctors – nor would we want them to. Rather, the ultimate goal here is to help doctors learn how to use the latest technologies available to become better healthcare providers to their patients.
Yet that isn't necessarily happening at the moment. While analytics technology is widely deployed, actually using all that data and technology to improve patient outcomes is still an area providers struggle with.
So, where's the disconnect? If the technology exists to improve patient outcomes, why aren't we seeing the results?
Well, before we can discuss the technology you can employ at your own institution, it's important to address one significant issue the medical industry faces:
The lack of interoperability between hospitals and patient EHRs
To understand this further, let's use an analogy:
Let's assume you're shopping at a grocery store. You get to the register with your food for the week, and the teller rings up your items. You then slide (or insert) your card into the machine, thinking to yourself how easy this process was.
Then the cashier pulls out a clipboard, pen, and a dozen or so pieces of paper. She says, "Read and complete these forms. Initial here, here, and here to authorize this transaction."
You oblige. Now, the teller says that your authorization will be entered into the system and you'll be notified in up to 7 business days when your transaction is complete. Only then will your groceries be released to you, but, oh, by the way, you may need to re-shop for your items at that time.
Now, that isn't a functional way to handle a transaction, but that is what happens across America today when it comes to medical care.
According to a 2017 article in Reuters, Few U.S. Hospitals can fully share electronic medical records, "Less than one in three U.S. hospitals can find, send, and receive electronic medical records for patients who receive care somewhere else."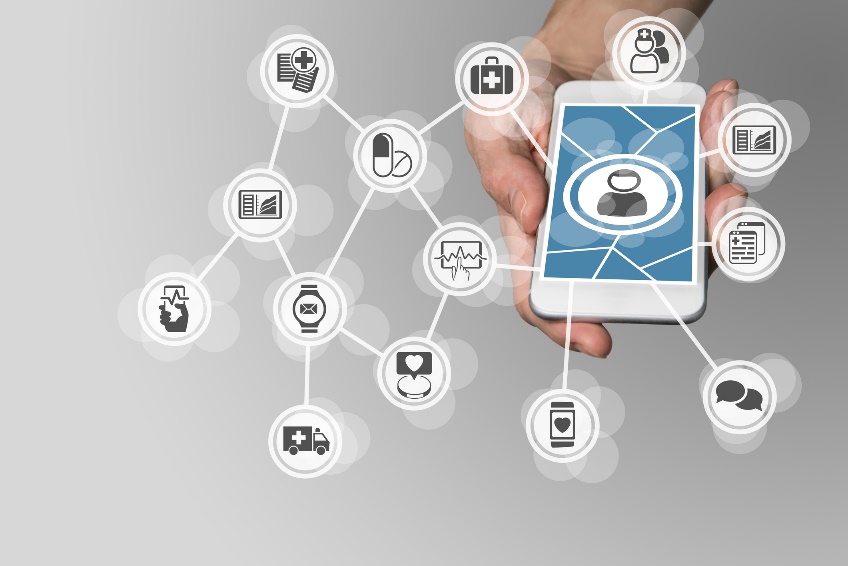 To compensate, patients often have to get their own records, that they then hand-deliver to an outside provider, or they have to formally request that these records be sent.
This lack of transparency between institutions greatly diminishes a medical professional's ability to use technology as an asset. And the common excuse used for this void in interoperability between hospitals is, typically, HIPAA.
But the Healthcare Insurance Portability and Accountability Act (HIPAA) was designed to achieve two goals, according to Beyond the HIPAA Privacy Rule (a study published by the National Academies of Sciences):
Make healthcare delivery more efficient
Increase the number of Americans with health insurance coverage
One way this was accomplished was through the creation of a standard for electronic health records. With this standard in place, patients could change doctors, leave jobs, find new insurance, and more, without enduring endless paperwork.
HIPAA also made health records more accessible. But that (rightfully) led to a greater need for privacy laws. Regulations were proposed by the Department of Health and Human Services. And they were adopted.
But since then, we've seen no greater progress in making patient data secure, yet accessible.
Nearly all hospitals have adopted digital marketing and electronic health records. However, all that's been achieved is the ability for hospitals to transfer information from one location to another. That's a good first step. But it doesn't ensure that all this information can be used, effectively, to guide clinical decisions.
And isn't that the point of easily transferable EHRs?
In the Reuters article referenced earlier, the most common barrier reported when it came to inter-hospital health information use was that "clinicians could not see [the records] embedded into their own system's electronic health record."
And herein lies the problem:
Patient data is sensitive. Privacy is a #1 priority. But that shouldn't prevent medical professionals from accessing information they need to make key decisions.
In an article published in MedCityNews.com, Charles Aunger, the Managing Director at Health2047, discusses how the financial industry faced a similar issue decades ago.
In the 1970s, Telex was the only way for banks to confirm international funds transfers. The work required to ensure these transfers was typically costly and time-consuming. Often times, one singular transaction required more than ten Telex messages back and forth.
So, the Society for Worldwide Interbank Financial Telecommunications (SWIFT) formed in 1974 to create a network that improved the ability to exchange information securely across global financial institutions. To date, more than 11,000 institutions in 200+ countries and territories rely on SWIFT to make internal transfers without much delay or issue.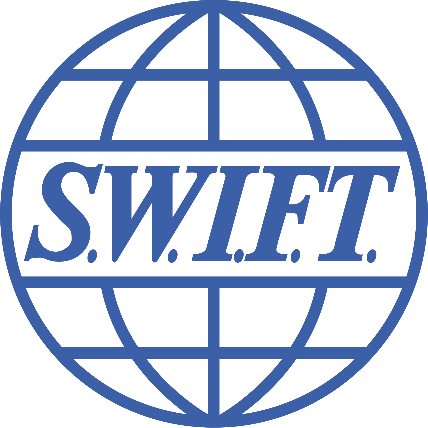 Aunger goes on to say: "I'm not proposing that SWIFT can simply be overlaid on our health system and the problem will be solved. Healthcare comes with its own unique constraints and considerations. But we do possess the technology to implement a similar model, which most certainly can and should be applied. As with SWIFT, it could speedily provide the kind of data liquidity so obviously necessary for modernizing our health and medical services."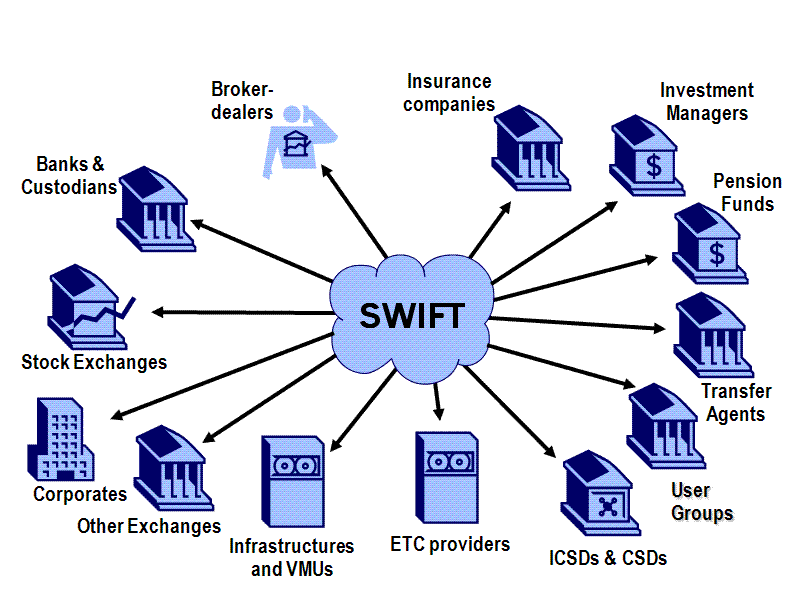 But that's just one piece of the puzzle. By getting clear and easy access to patient data, doctors certainly are at an advantage. But that doesn't mean our institutions are designed to handle this deluge of data. Nor does it mean that providers are ready to buy in to these changes.
Creating a data-driven culture
One key factor in your team's use of data to improve patient outcomes is assessing how you're organizationally aligned.
Far too often, organizations develop ad-hoc approaches to how they manage and integrate technology. A new tool is brought into a hospital. Providers are told they have to use it with their patients. There's little discussion beforehand about how this device or tool will make life better for providers and patients alike.
This becomes even more complex when you factor in the two benefits technology brings to any institution:
Improved quality and costs
A better patient experience
Often the stakeholders involved in these two interests have different perspectives, motivations, and goals. If there isn't a standard in place to bridge the gap, then it's very likely that practitioners will experience a disconnect with technology.
Why is it being used? Is it really necessary to improve patient outcome? Am I being asked to integrate this to simply improve the bottom line?
These questions aren't uncommon when an organization hasn't established a data-driven culture. The truth is, technology can, and should, benefit every aspect of an organization, from the bottom line to patient experience. But if it's not clearly expressed how certain analytical tools or new equipment contribute to this greater good, resistance by practitioners is simply natural.
At the HIMSS Big Data and Healthcare Analytics Forum this past October in Boston, Joe Bluechel, VP of Data and Analytics at Sirius, offered this recommendation to help organizations buy into the use of data and analytics tools: get visual.
"You can show people numbers all the time, and people fall asleep," he said. "But then you show them a picture of the gaps in the operating room and the senior administrators go, 'Gasp! We can't have that.' The picture is the thing that changed the impact of the data. It's the same data."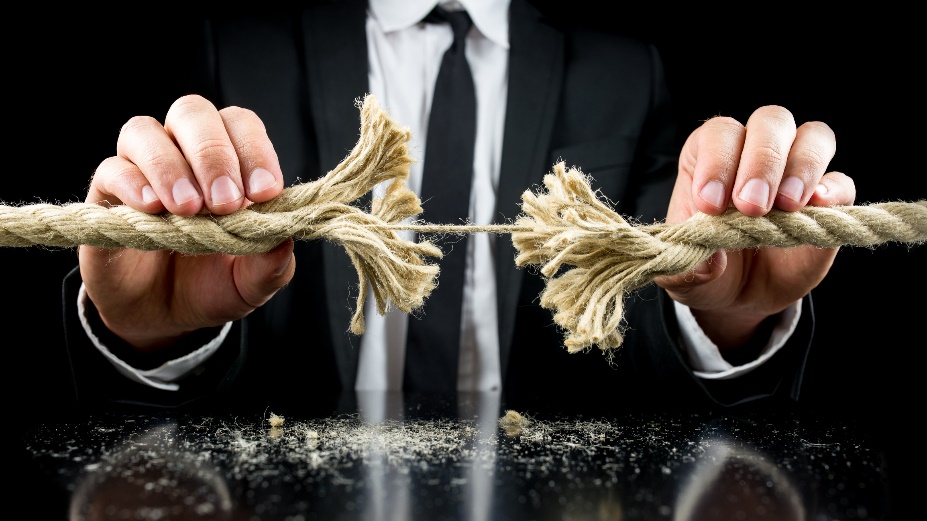 A day earlier, at the same conference, Tom Scornavacca, Senior Medical Director of Population Health at Umass Memorial Health Care, echoed a similar sentiment:
"No matter how good the data is, if you have providers who are tuned out disinterested or misaligned, it's hard to get the Titanic to turn," he said.
His comments are particularly important when you consider the incredible wins UMass Memorial has experienced in recent years thanks, in large part, to their use of analytics and data to intervene with high-risk patients.
From diabetes management to immunizations and more, UMass Memorial has used technology to spot gaps in care, find ways to address these gaps, and (here's the key) engage clinicians and care teams to intervene.
Take, for example, UMass's ability to increase vaccination rates across all age groups over the course of one year. This type of paradigm shift would not have been possible if not for the all-hands-on-deck approach the hospital employed.
Scornavacca credits all this to, again, showing, not telling.
"Providers want actionable data," he said. "The more predigested you can get the data, the better."
As part of its larger population health management efforts, UMass creates action plans for discrete periods of time, then uses data to show providers how certain quality measures looked before and after that window.
UMass has also developed a patient risk matrix. This matrix is a quadrant that groups populations according to urgency required for interventions. It's organized from healthy (where providers focus on wellness and prevention), to rising risk (patients may need more complex risk management), to chronic disease and urgent illness.
This type of visual aid helps the entire organization, from management to the providers, see how technology can be used to both improve patient care and reduce operational costs.
Of course, each organization is unique; however, one thing is true: without provider engagement, the implementation of technology as a useful tool in prevention and care becomes all but impossible.
When providers are involved in the discussion early on, and shown exactly how certain tools and devices close gaps, they're far more likely to buy in. If you have any more questions on this article feel free to reach out to a Healthcare Marketing Agency.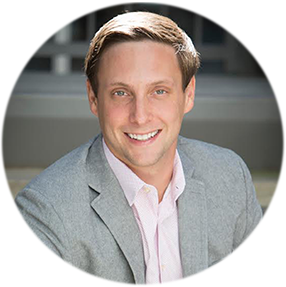 Alex Membrillo
Founder and CEO
Alex Membrillo is the CEO of Cardinal, a digital marketing agency focused on growing multi location companies. His work as CEO of Cardinal also recently earned him the honor of being selected as a 2015 and 2016 Top 20 Entrepreneur of metro Atlanta by TiE Atlanta, Atlanta Business Chronicle's 2016 Small Business Person of the Year (Rising Star), and the 2015 Digital Marketer of the Year by Technology Association of Georgia (TAG).