Businesses and enterprises invest an incredible amount of time and resources into boosting their online rankings.
So when your search rankings begin to drop, it's perfectly logical that dread and anxiety begin to seep in.
What went wrong? Why are we dropping?
Most business owners have asked themselves these questions at least once in the last few years. And while many search ranking drops are remedied fairly quickly, that doesn't help you to understand why it happened in the first place.
But the why is what'll help you avoid losing ground in your rankings in the future and could give you the foundation from which you can develop a foolproof SEO strategy that, like Superman, is impervious to just about anything.
Six of the most common reasons why your search rankings might have dropped
New Links – When a surge of new links suddenly points to a domain, you might experience a temporary decline. This is particularly true if your site has had trust issues in the past. In that instance, Google might randomize the impact of new links. You could try using a backlink tool like Ahrefs or Majestic to see if a surge of new links is the main factor for your ranking drop.
Lost Links – This is particularly true for sites with a smaller backlink profile. If any backlinks become unavailable or are removed, your site's authority might be impacted and you could see a drop in rankings.
Dropped redirections – Does your site rely on redirects (if you've ever rebranded, then the answer is likely yes)? If redirects are removed or modified, your ranking can be impacted. You can check any historic redirects to ensure they're still live.
Changes in the algorithm – Ah, the thorn is every business owner's side: the dreaded algorithm change. These days it's getting harder to understand the impact of Google's rolling changes; however, tools such as MozCast can help you see the fluctuation of search results on any given day.
Website changes – It's not all that unlikely for a web developer to make changes to a website without notifying you or your team. We recommend that you have scheduled crawls, which allow you to compare crawls and determine what (if any) changes have been made on your site.
Changes in search behavior – It's not you, it's me. At least, that's what Google might be saying to you if you question your dropped ranking. "Query Deserved Freshness" often kicks in if there's a surge in searches for a topic. This change will often push down evergreen content to make way for closer-to-real-time content.
Six ways to build back your search engine rankings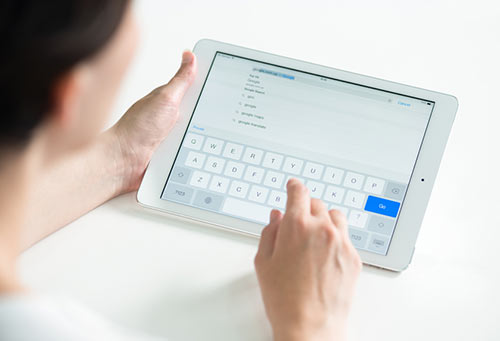 First, it's important to note that tracking your rankings on a granular level will likely drive you toward insanity.
You're better off looking at the bigger picture: So long as your search traffic continues to build quarter after quarter, then your SEO efforts are on target.
But if your SEO efforts are lacking, and you do see a downward trend with your rankings, what can you do to build those rankings back up? These six simple fixes should help.
Internal linking – When we audit our clients' websites, one of the biggest mistakes we see is a lack of internal linking (where one of your web pages links to another). Be sure to link relevant pages with one another; however, avoid rich anchor text. In other words, don't consistently link to a post titled Top SEO Tools with the link "Top SEO Tools." Be original, such as using "Boost your rankings with these tools" instead.
The need for speed – Web browsers, computers, and devices are getting better at processing large bits of data, but you still have to be wary of your page speed. Pages that load slowly will not be ranked high. Google's PageSpeed Insights will give you a breakdown of your pages' performance, and what you can do to improve it.
Build links around your web page – If one of your web pages drops in rankings, your instinct might be to build links to point to that page. But Google's smarter than that and might drop your page further if it detects a webpage that's gaining links at an unnatural pace. Try building links to other internal pages and avoid using rich anchor text. This tactic will increase your site's authority, which has a positive impact on the rankings for all of your keywords.
Refresh your content – Google prefers newer content to stale content. This doesn't mean you have to consistently create new pages on your site. You can simply refresh your existing pages by updating the content and images.
Refresh your design – Last year, Google started boosting the rankings of sites that were deemed responsive and mobile friendly. That's because a growing number of people are using mobile devices to browse the web. Make sure the design of your website is optimized for the mobile experience. That includes not only testing your page speed but also ensuring that the design seen on mobile screens is simple and easy to navigate through.
Get more social – Here's some simple math: the more people that visit your site, the more likely that person will link back to you. More links = higher rankings. We encourage you to use social sharing as a way to get more traffic onto your pages and to make it easier for these visitors to link to your site. Adding social sharing buttons to each page is a good start. You might also want to reach out to influencers and invest in some paid social advertising.
Knowing why your search rankings have dropped will help you to take the proper course of action to correct – and possibly reverse – the damage done.
While you might not be able to avoid a drop now and then again, by following our tips above, you should be able to right the ship before it sinks to the bottom of the ocean.