When you're looking for a doctor, you aren't going to just go with the first one you find, right?
So, where do you turn?
You could ask friends, coworkers and family members for suggestions. You could also request a referral from one of your current physicians.
Or you could do as Americans increasingly are and turn to the internet for advice.
A recent Software Advice study indicates that just over 60 percent of patients surveyed use online reviews to examine a potential doctor, and that 20 percent browse online reviews to evaluate their current doctors. Given that in 2014, 88 percent of consumers purportedly trusted online reviews as much as personal recommendations (up from 79 percent in 2013), that's significant.
What exactly happens when patients screen doctors via reviews? They examine a variety of factors; top patient concerns include quality of care, accuracy of diagnosis, the physician's listening skills, office wait times and staff friendliness. Reviews pertaining to these factors are going to largely influence a patient's choice in providers.


In a study published by the American Medical Association, 35 percent of patients visiting review sites selected a doctor based on good ratings and 37 percent avoided a doctor with bad ratings.
In some cases, reviews can even transcend patients' incentive to choose a provider based on insurance coverage. One study indicates that nearly half of patients are willing to visit an out-of-network physician if that provider has stellar reviews.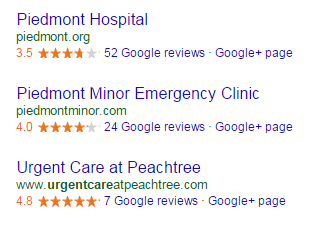 In addition to their direct impact on patients' health provider choice, online reviews impact a doctor's performance on search. Since search engines want to show the best results first for any given query, they elevate sites that garner good reviews.
Likewise, a physician's presence on third-party sites increases the likelihood that he or she will appear multiple times on the first page of search results (for owned channels and review sites). Providers who have this level of visibility on search engine results pages (SERP) increase brand awareness and the likelihood that potential patients will consider them for long-term care.
Essentially, online reviews are the new healthcare word of mouth—how patients increasingly discover and investigate their physicians.
Are you a doctor? Pause for a moment. Does this sound overwhelming? It's understandable that it might, but know that there are several ways in which you can take action to leverage your online presence well:
• Patients using online review sites seek transparency and information. Offer them that. Be sure that your profiles on the major review sites (Healthgrades, Yelp, RateMDs, Vitals, ZocDoc, etc.) show accurate and up-to-date information regarding your education, experience and certifications.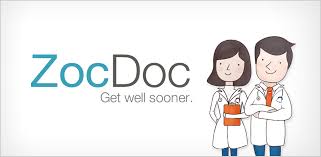 For ease of patient use, also post the office's opening hours and the insurance providers you accept. Keep in mind that if a patient decides to visit a physician based on reviews from a third-party site, he or she is more likely than other patients to leave a review on that site, which helps when building advocacy for your brand.
• Concerned about negative reviews? Manage negative reviews by responding to them, as well as seeking more reviews overall (and thus mitigating the impact of less-than-stellar ones). If patients can be identified by their reviews, consider reaching out to them via phone.
Also, consider leaving general responses to negative reviews online to indicate that you are sensitive to your patients' needs and are actively working to improve their interactions with you. When responding to patients online, however, always be conscious of HIPAA regulations; and take into account laws and regulations regarding care provider emails.
• Grateful for positive reviews? Respond to them as well, or have your staff respond on your behalf. Use review sites to grow your relationships with current patients and prove to prospective patients that your practice cares.
• Proactively invite patients to write reviews. Make it easy for patients to leave a review, whether it's at the office, on your website or a third-party site. The majority of your patients will likely be satisfied, so a collection of positive reviews will outweigh negative ones.
• Finally, as with any business, seek to provide quality service and care. As a physician, you've worked hard to build your practice through caring for the wellbeing of your patients. Ultimately, patient reviews will reflect this.
To learn more about reputation management, marketing your mental health practice, or to receive a complimentary healthcare strategy audit, contact Cardinal Web Solutions, your digital strategy agency.