The ability to order food from a smartphone has become widespread in the food industry, with many people rightly assuming that this technology enhances the customer experience.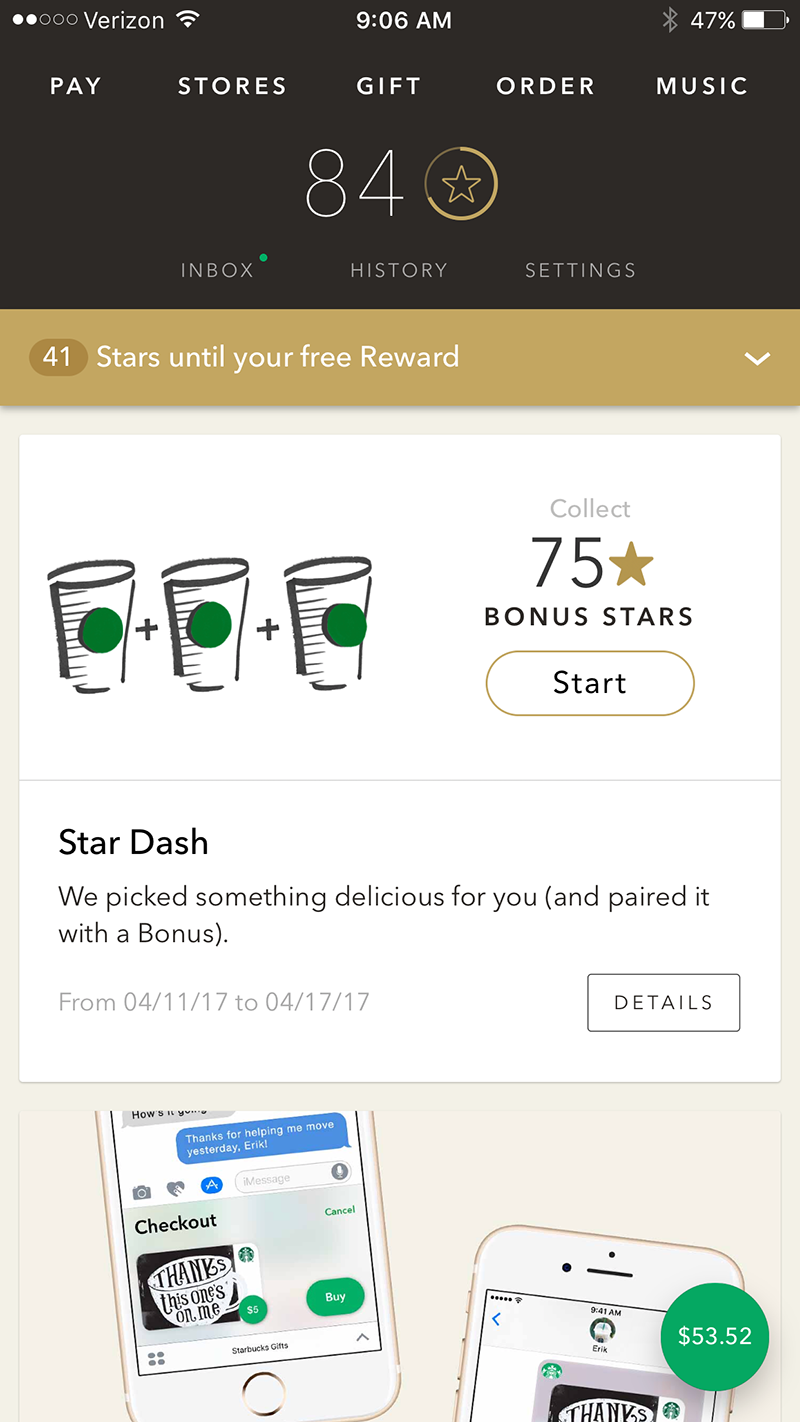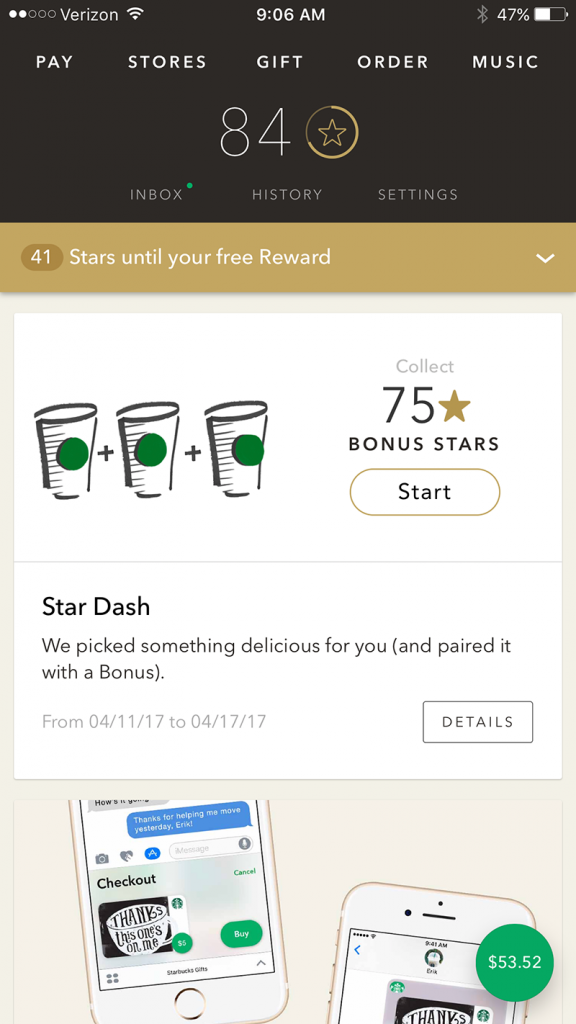 But for those companies that have launched mobile pay options (Starbucks, Papa John's, etc.) many credit a tremendous amount of their sales to these mobile orders.
Does this mean mobile ordering is a win-win for both the consumer and the restauranteur?
In a study conducted by eMarketer, Papa John's CMO Bob Kraut was quoted as saying that digital customers tend to be better customers who are more loyal and spend more, than people who come through traditional means. In fact, companies like Starbucks use their apps to nurture brand loyalty through reward systems that come across – through technology – as a game.
This increased loyalty means that implementing digital touch points into your customer experience is absolutely critical, regardless of the demographics of your target audiences.
Various studies and surveys show that baby boomers have embraced online and mobile ordering because it means they don't have to wait in lines, while millennials order through phones because of its ease of use and improved accuracy.
Generally speaking, restaurants can expect a healthy sales boost when they implement mobile ordering capabilities. But aside from this sales boost, the data collected from mobile ordering apps can prove to be invaluable in helping you determine the makeup, and behaviors of your customers.
The challenges you'll face with your mobile ordering
For singular restaurant owners, figuring out the technology to implement mobile ordering is actually pretty straightforward. The technology gets considerably more complex for larger chains.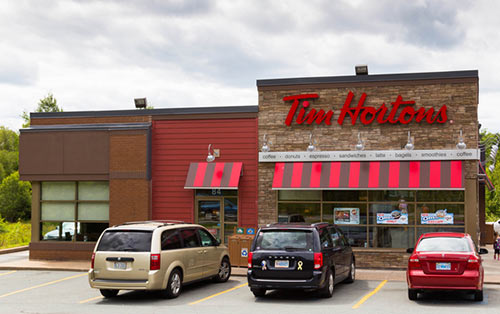 Take, for example, Canadian franchise Tim Hortons. It was recently announced that many franchisees were attempting to delay the release of the chain's new mobile ordering app because they feared not enough testing had been conducted.
But beyond the technological obstacles, there's a question of logistics to consider, long before you launch your app – how will you manage the flow of your mobile app customer?
For example, many restaurants have chosen to implement separate prep lines so that mobile and online orders aren't slowed down by a line of in-store customers. Starbucks, in response to recent issues with mobile order and pay at some of its busiest locations, announced it would open a store in its Seattle headquarters dedicated fully to mobile orders.
"The tremendous success of mobile order and pay has … created a new operational challenge in our highest volume stores," Kevin Johnson, Starbucks' president and chief operating officer said during a recent earnings call.
The new store is apparently an effort to streamline those mobile orders.
You also have to consider customer overload. On average, customers download no more than three restaurant apps on their phones. As this technology becomes increasingly common, it's become a race for competitors to be one of the few apps to make it – and remain – on consumers' phones.
While brand loyalty and dining preferences certainly play a role in which apps patrons download and keep, the overall digital experience is certainly a factor as well.
The Dunkin Donuts app allows customers to order up to a day in advance and select a favorite store. These subtle intricacies help hit home just how simple, and useful, mobile ordering is and makes it easier for customers to overcome their fears and adapt to the technology.
And once customers do adapt, the benefit sits squarely with restauranteur.
The technology of mobile app ordering makes it easy (and dare we say, fun) for customers to place repeat orders, not to mention upgrade those orders.
It also allows restaurants to personalize their messaging to their customers. Starbucks, for example, expects its app to eventually use weather data to market different food and drink items, such as its cultural phenomenon – the pumpkin spice latte – on a chilly October day.
Getting the word out about your mobile app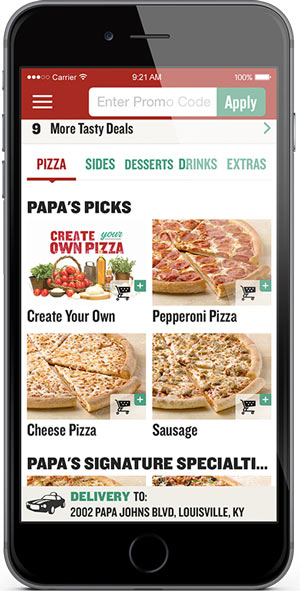 If – or perhaps when – you decide to launch your mobile app, you can't expect it to become a hit without doing a little restaurant marketing work on your end. Using signage within your stores will help grab the attention of some of your loyal patrons, but how can you build an even bigger buzz to let your local prospects know about your latest technology?
A paid search strategy for your restaurant is exactly what you need to have a successful app launch. Paid search ads give you the opportunity to target audiences within a specific geographic radius. This level of targeting increases your return on investment by showing your ads only to those prospects most likely to want to come to your restaurant.
Couple your social media advertising with programmatic ads, and you'll be on your way to creating genuine excitement about your mobile app and its ordering capabilities. We here at Cardinal often implement programmatic advertising for our clients.
With a programmatic strategy, we rely on specialized software to purchase ads and place bids. Not only does that minimize the level of man hours required to manage your campaigns, but programmatic has been proven to increase each ad's return on investment.
Is mobile ordering a necessity?
Our online advertising company in Nashville thinks we're not at the point yet where every single restaurant needs to have mobile ordering. However, we're not far off. More and more retail stores across all verticals are embracing mobile payments at their counters, which only strengthens consumer confidence in using their phones as a transactional device.
Those restaurants that do introduce mobile ordering into their customers' experience stand a far better chance of forging long-lasting consumer relationships built on what is perhaps the most intimate setting of the 21st century – our phones.