Thanks to such devices as Amazon Echo and Google Home (not to mention Siri, Cortex, and others) the way people search for information online is shifting.
A recent report publicized by Search Engine Land suggests that more than 60% of searches are now performed on a mobile device. With more mobile devices in use, your potential patients find it easier to use their voice to conduct a search rather than type on a tiny screen.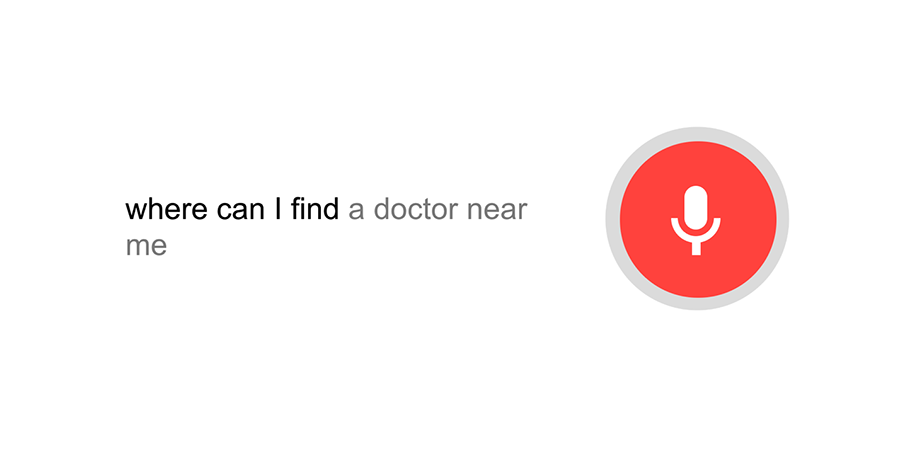 That means you, as a medical marketer, need to start thinking about SEO and content marketing a little bit differently.
Voice search is a hot topic in the world of SEO.
Earlier this year, at SMX West 2017, Benu Aggarwal held an entire conference on the topic: Optimizing Content for Voice Search and Virtual Assistants. Here are some of the topics she discussed which might benefit you as you grow the reach of your medical practice.
How You Can Optimize for Voice Search
Siri, Cortana, Alexa, and Google Assistant are making it easier than ever for people to ask a question. Studies show when we use our voice–rather than our fingers–to conduct a search, the way we search becomes a lot more conversational. In addition, voice search is far more likely to be locally focused (because most folks are on their mobile devices when they conduct these searches).
For example, if you're traveling with your family from Chicago to Phoenix, your phone will know where you are. So, when you search for an urgent care facility, your phone adapts your search for local urgent care facilities near Phoenix. Because voice searches are more conversational, they often tend to be longer than typical text keyword search queries.
Search engines try to provide the best results for searches,  so it's important to match your optimization with the types of content people are searching for. When optimizing your website, it's important to think about what information people are searching for and how are they searching.
Here are a few things you can do to optimize for voice search:
Claim and Optimize Your Google My Business Listing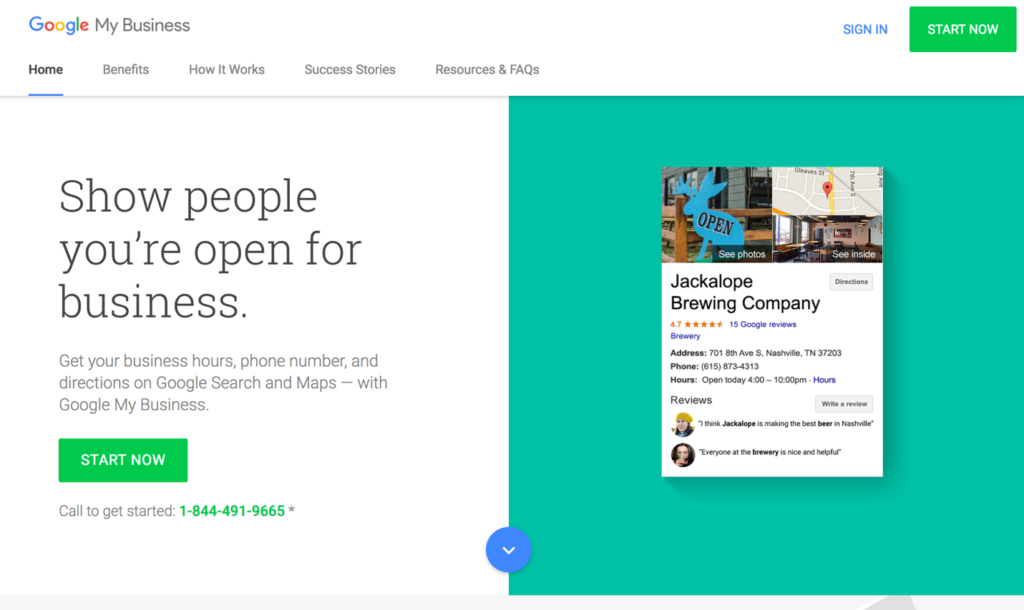 Claim and optimize your Google My Business listing. Your Google My Business listing is a great way for Google to learn more about your practice, including the type of business you run, your address, phone number, business hours and more.
This Google My Business listing should help you rank higher when a voice search is conducted relating to your specific niche.
Turn Keywords into Conversations
When you think about optimizing your content with keywords, think of this new formula: long-tail+. That "plus" represents those conversational phrases you need to add to show up for voice searches. Here's an example:
Where can I find a doctor who treats severe sunburns?
This keyword phrase is far more robust and complete than what a traditional searcher might have typed into Google:
Doctor for severe sunburns
In other words, your keyword strategy should mimic how people talk and ask questions. We recommend you start thinking about the types of questions you and your team get when patients call your offices or talk with you directly. Start documenting and recording these words used. You can then create a list of questions your patients pose and start creating content pages that focus on those longer, more conversational search terms.
Create FAQ Pages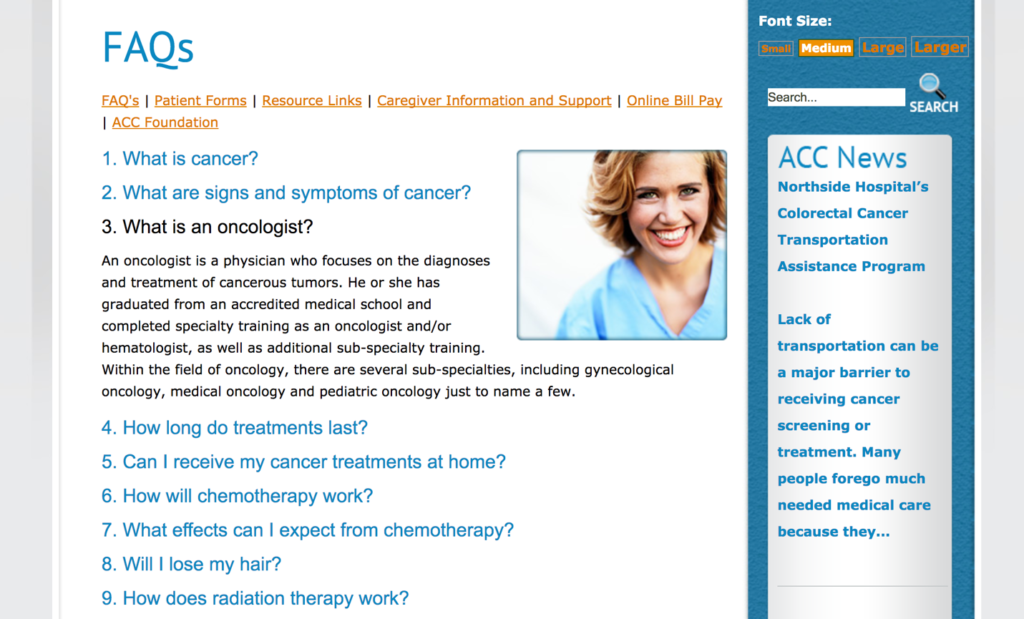 One of the most effective ways to use this data compiled from your patients is by creating FAQ (frequently asked questions) pages that focus on these long-tail phrases. Try to ditch the old way of optimizing web pages and shift to more hyper-specific searches. For example, searches like "best pediatrician" will start to disappear, replaced by searches like "Siri, where can I find the best pediatrician for my son?"
Offer quick answers to these questions and you might not only rank higher on SERPs, but you might also increase your chances of appearing in a Google "Featured Snippet."