Link-building is one of the most effective ways to help boost your law firm's website ranking on search engines. Studies show that the quantity and quality of links funneling to your site is one of the most important factors Google uses when deciding how to rank a site against its competition.
Sure, on-site SEO strategies (such as creating optimized content) helps Google know you offer something of value, but it can only take you so far. Offsite SEO, or link building, is Google's way of ensuring that others agree that yes, your firm, and its website, is reputable and worth ranking high.
Think of each link to your site as a vote of confidence. The more links to your site from authoritative sites, the higher you'll rank on Google, Bing and beyond.
So, how do you boost your law firm's PR strategy through link building? To get started, here are four tips from our SEO company located in Jacksonville:
1. Turn to directories
In the legal world, directories are a great way to get found by your local prospects and to build links to your site. The good news is you can get listed on many directories for free, and a good number of these directories have a high domain authority, meaning their links carry more weight than, say, some random blogger's site.
How do you find out which directories to get listed on? Here's a good tip – Start typing in your main keyword phrase into Google to see what directories appear on Page 1. For example, if you're a personal injury lawyer in Tulsa, OK, here's what you can do:

Next, you'll scan Page One: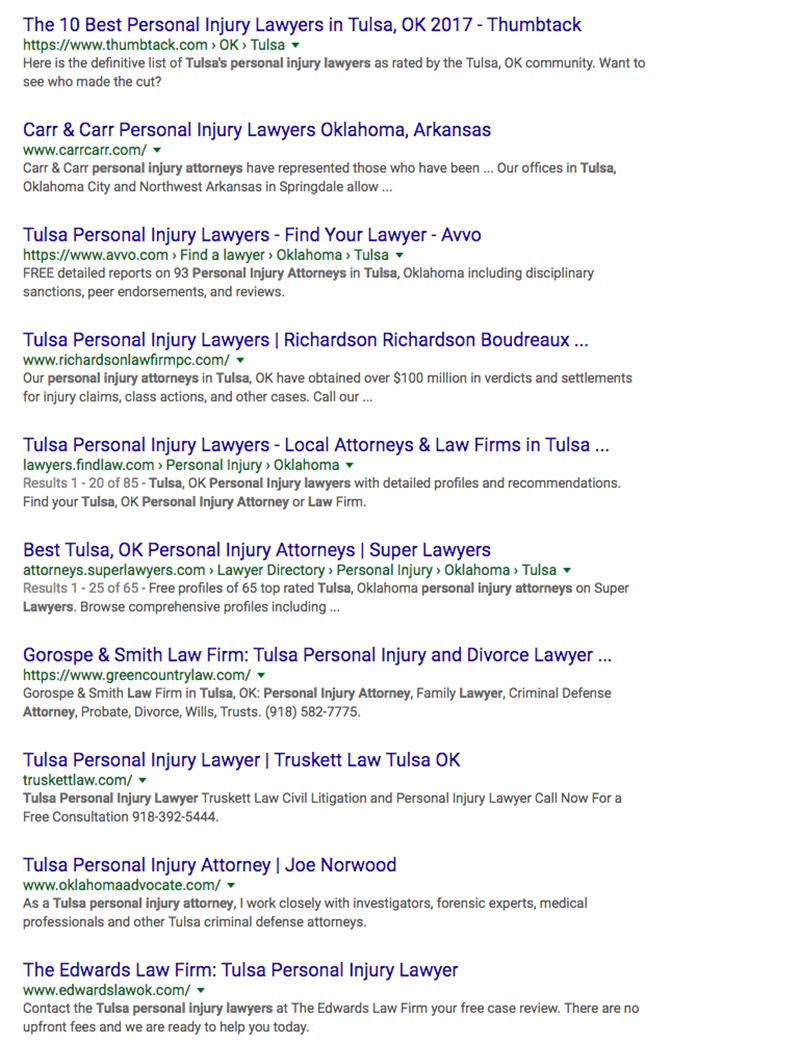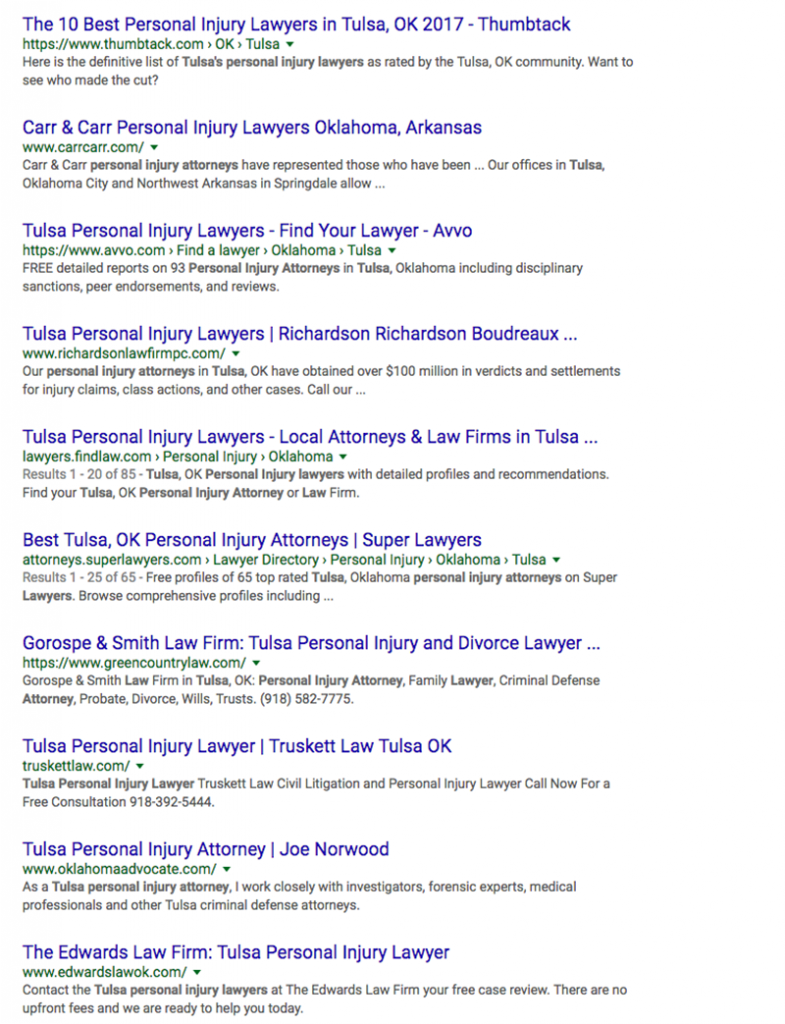 You'll notice that Superlawyers.com, Avvo and Findlaw.com are among the top entries. In other words, these are the directories showing up on Page 1 for terms your clients may use to find you and your services!
It makes perfect sense, then, to build your profiles on these high-ranking sites first and foremost. Once you tackle those directories, move on to any other legal (and local) directories you believe you should be listed on.
2. Get active in your community
Are you (or your law firm) active in your local community? Do you donate to a local organization? Do you sponsor or get involved with a sports team? Each of these organizations typically has a website, with a section where they thank their sponsors (with a link to the sponsors' websites). These sites may not have a high domain authority, but they're still good, quality links that reinforce your law firm's online presence with digital marketing in the local market.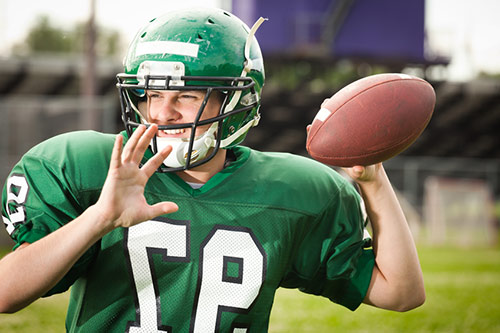 How else might you get additional sponsorship links? Why not look toward:
Trade shows
Conferences
Concerts
Festivals
Fairs
Museums
Nature Centers
Libraries
Theaters
Each of these events or organizations provide opportunities for you to gain links to your site through sponsorship or involvement.
3. Look at what your competitors are doing
Interested in a little shortcut for building quality links? Work with an agency – or find a software tool – that analyzes your competitors' backlinking profile. These tools will help you identify any sites that point to your competitors' websites. This information can be used to prioritize your PR approach – if a site was willing to link to your competitors, then there's a good chance it'll link to you too.
4. Get links from existing mentions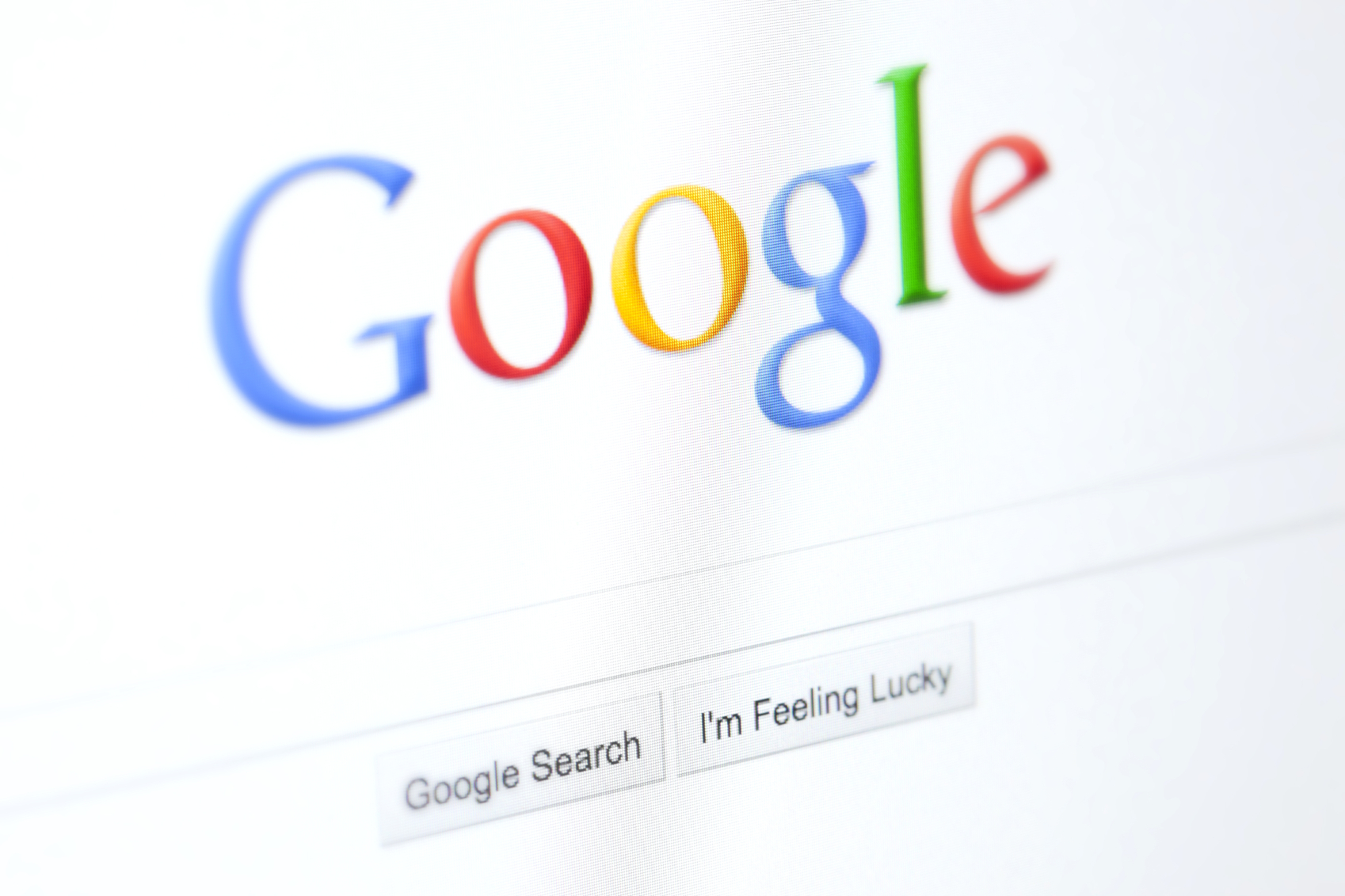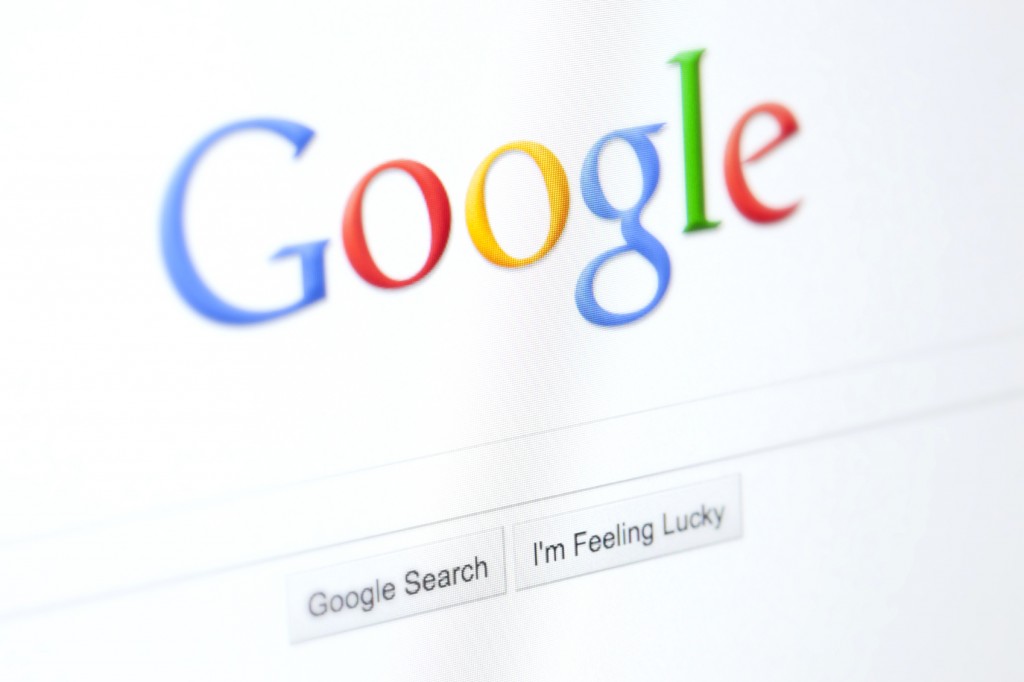 There's a good chance that your law firm is mentioned across the web, regardless of whether a link is involved or not. This is an easy way to get links pointed to your site by folks who've already willfully mentioned you online.
Start by typing your firm's name into Google. See what sites pop up. Click through each result and make sure the reputable and influential sites all link back to your own website.
You can also use Google Alerts to monitor any mention of your firm's name.
Either way, the best way to turn these mentions into links is to reach out to the owner of the site. Give them the exact URL location of the page your firm appears on, and ask them if they'd add a link to the reference.
There is no harm in asking!
Link Building Is a Perpetual Effort – Stick with It!
Link building can certainly come off as a rather arduous process, but it's one of the best investments you can make in building authority – and traffic – for your law firm's website.
In an age where online recognition and reputation is everything for law firms, it takes more than just well-crafted content on your site to rank high on Google and turn prospects into clients. By building your quality backlinks from authoritative and local sites, your prospects be able to find you easily and are more inclined to convert.