Video is unquestionably the king of marketing in 2017. High-quality (yet affordable) cameras allow us to shoot these videos, while smartphones and faster Internet speeds allow people to consume them from anywhere in the world. And, with Facebook becoming a leader in effective paid advertising for law firms; video is well positioned to be the number one way to create an ad that really hits home.
Fact: Facebook receives over 4 billion video views per day.
Clearly, there's a demand for videos in any legal marketing strategy, but today's video ad experience is far from perfect. Whether it's too many, or just poor quality, viewers of law firm video ads are often left underwhelmed, and frustrated, rather than forming positive associations with these firms.
More times than not, a legal video ad consists of little more than a lawyer, speaking to a camera, about why the viewers need their services.
That doesn't really woo anyone, does it?
Back in 2015, Adobe published a study that showed that shoppers who view videos are 1.8x more likely to purchase than non-viewers. You can be sure that ratio is even higher now, but with competition heating up in the video world, you need to do something special to make your video ad stand out and encourage conversions.
So, what can you do to improve the overall ad experience of your legal videos?
Consider how your story is told
Your Facebook video ads will display in users' newsfeed. By default, these videos will auto-play, and more often than not, this auto-play won't feature sound. That means you need to either find a creative way to get the user to turn on their sound, or you need to tell your story visually, as well as with words.
In other words, having one of your lawyers sit behind a desk reading from a script simply won't cut it.
What we recommend doing is using text overlays in your video to highlight the most important points, or to give your viewers a call-to-action: "Click here to get your free consultation" or "Click here to see our latest case study."
In the screenshot below, Lexington Law Firm uses a series of texts to hit home the messaging of this particular shot, with or without video sound on.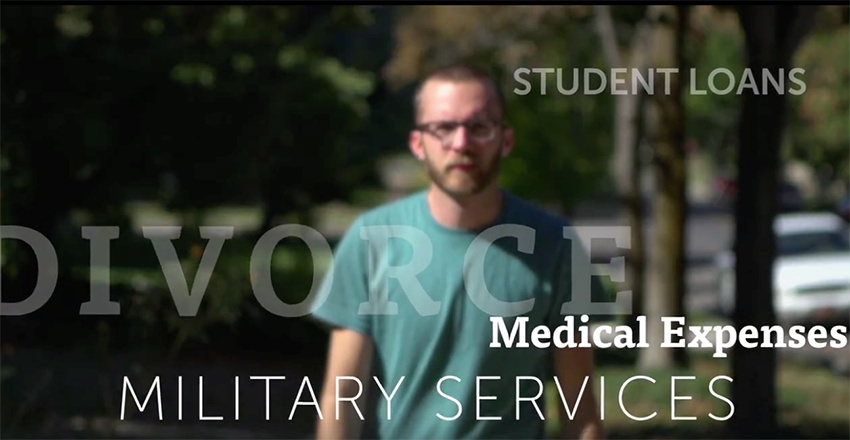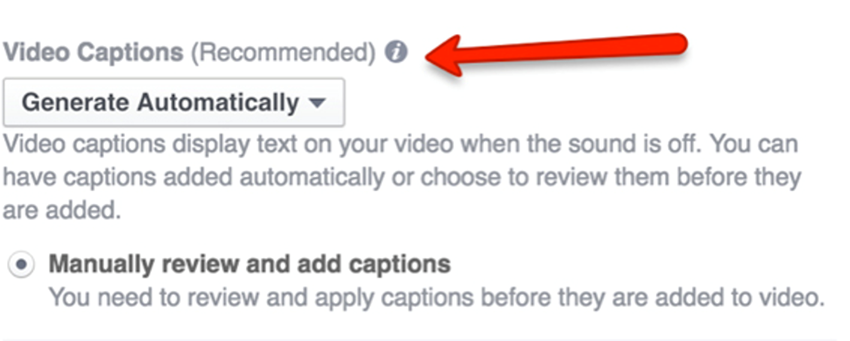 If you're looking to shave off some of your expenses, you don't even have to worry about adding these text overlays from within your video editing software. All you have to do is tell Facebook to create captions automatically for you:
But beware: Facebook will caption word-for-word. Sometimes it can be too much text at once, or there might be some errors in the transcription, so we recommend you manually review them before they're added.
Don't think PITCH – Think EDUCATE & ENTERTAIN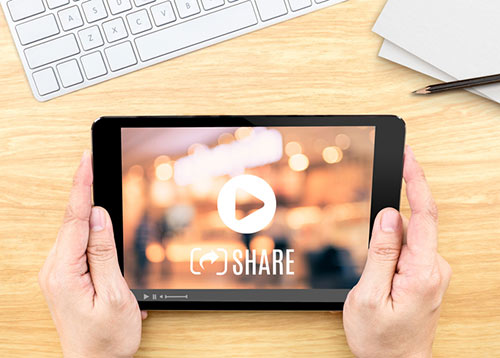 As we mentioned earlier, far too many legal video ads revolve around a pitch: Here's why you need our legal services.
But being pitched to isn't what the modern-day consumer wants. They want to be educated. They want to be entertained. The more value you provide within your video ad, the more likely people will share it with their circles.
This sharing not only gives you free impressions and views, but it signals to Facebook that your video provides a positive user experience, and in turn, you'll be rewarded with cheaper views, cheaper clicks, and more impressions.
A win-win!
But how can you create a video ad that educates and entertains? Let's assume, for example, that one of your specialties is worker's compensation. Through your experience and market research, you know that many of your prospects are nervous about calling a lawyer because they don't want to suffer retribution from their bosses.
Your video, then, can be a how-to on how to work with a worker's compensation attorney without your supervisor finding out. Not only does that video speak to the mindset of your prospects, but it offers something of value, without being a straight pitch. The video, alone, will help viewers realize that if they need to hire a worker's compensation attorney, they likely can rely on your firm to handle the job right.
The call-to-action
When it comes to the call-to-action for your Facebook ad, you want it to come off seamless and natural. You want the viewer to consider the natural next step to be a click through to learn more.
Then you have to consider what call-to-action (CTA) to put in the video itself, and what CTA should go in the FB post.
In our worker's comp example above, the CTA you might consider for the post would be:
Need legal help with your worker's comp case but don't want the world to know it?
We think you're entitled to get the compensation you deserve without fear of retribution. Here's how you can get it done:
The video would then be a natural progression from that CTA, while the call-to-action button itself on the ad could lead to a landing page that goes into even further detail (a few testimonials and case studies wouldn't hurt).
Within the video, our social media advertising agency for law firms recommends doing a soft CTA within the first 10 seconds (letting the viewer know they can learn more by visiting your landing page) and then a strong CTA at the end of the video, where you tell your viewer to "click the button you see on the screen or the link in the post."
When it comes to FB videos, you don't have to do Hollywood, but don't do B-movie either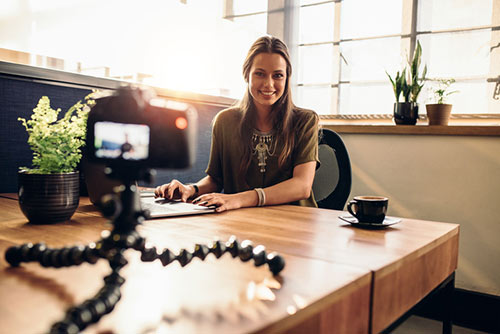 The latest tools and devices on the market have leveled the video-making playing field. It's easier now, more than ever, to shoot, edit, and publish quality videos without a massive budget. There are just a few elements you want to keep in mind:
Use a tripod
Get extra lighting to tackle any shadows
Sound is often the hardest part of video shooting. Get an external mic to pick up the sound
Write a script first, so you're ready to go when your equipment is set up
Know your audience. When it comes to FB, you can target your ads to a wide variety of people and demographics. We recommend sharing your video ad first with warm audiences (folks who are already familiar with you), to increase its performance
For quick ads, choose boosted posts – When you post your video on FB, you can "create an ad" for it in seconds by clicking on BOOST POST.
Avoid the straight pitch. Remember, your video will show up in users' news feed, feeds that are filled with funny, heartwarming, and compelling stories. You need to follow suit if you want your ad to perform.