Last week Facebook released yet another new feature: Place Tips.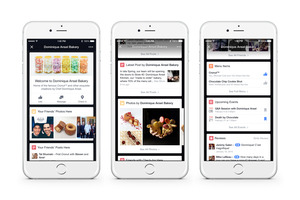 This feature allows you to get some of the same information you currently get from Foursquare on Facebook.
Most of you are familiar with Foursquare and the tips people leave. I often use these tips when deciding on things like what to order from a menu at a restaurant or figuring out what hair stylist is the best at a specific salon. This advice can be super helpful especially when visiting a business for the first time.
On Foursquare you can see tips from anyone who leaves one on a business' page. Facebook is a little different in the fact that you will only see posts and pictures from your network of friends. The theory here is to make it more relevant to you and therefore more helpful.
Where can I find these tips?
Right now tips are available on your home page. They will show up at the top of your feed based on your location. You can click on the tip for additional information about the company. Since tips come directly from the location's Facebook page, you will easily be able to access additional information you may be looking for (hours, menus, etc).
Currently, place tips are only available via iPhone on the Facebook App. Right now, there are not ads/promotional opportunities associated with this feature, but it is something that is sure to happen in the future once they see the success of the feature.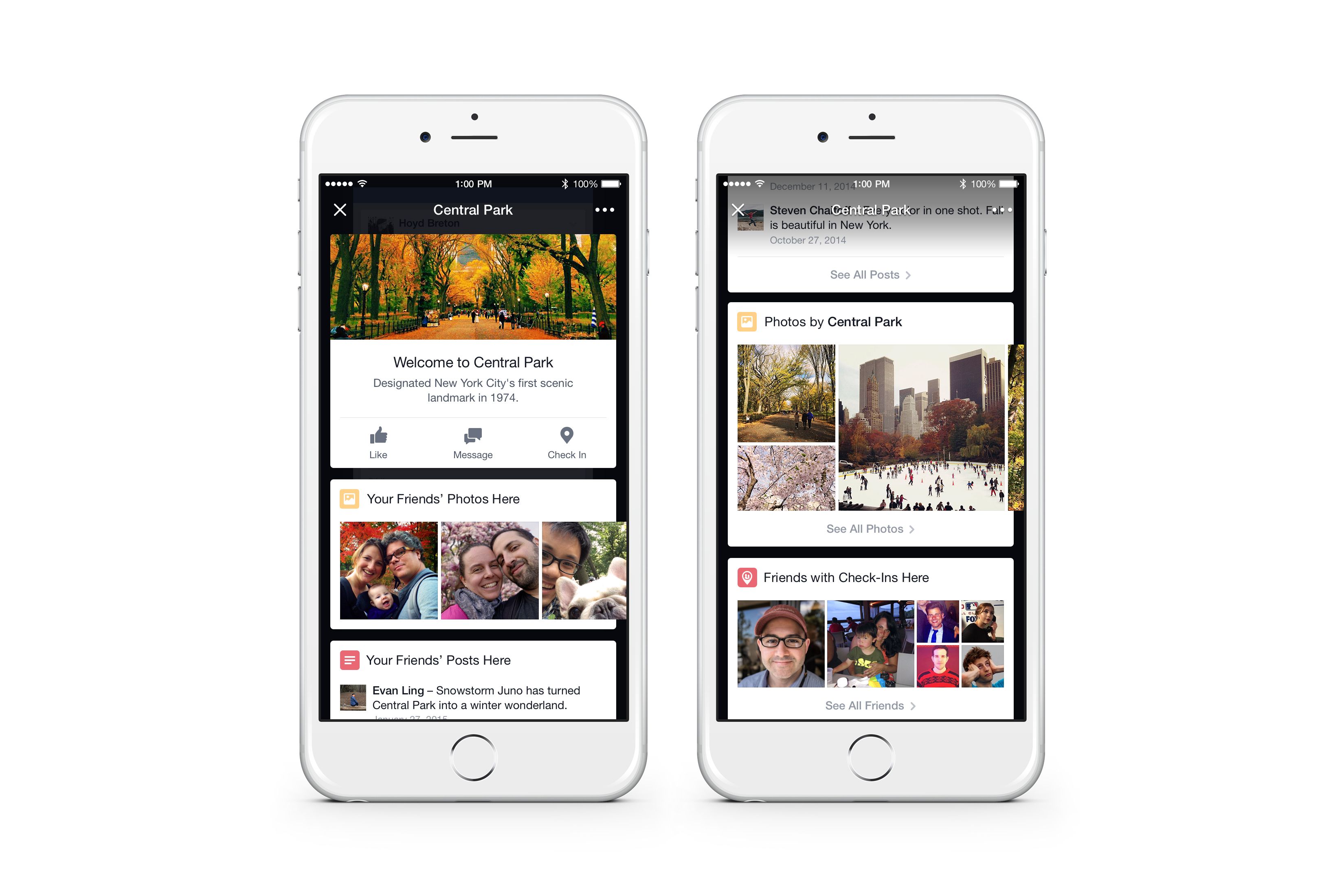 How does it work?
Facebook can track your location by GPS, your cell network or Wifi. Since you have to give Facebook permission to access your location, this is an opt-in feature.
You can turn this feature on and off in your settings. Don't want to see tips from a certain location? No problem, you can hide tips from specific locations. And don't worry, if you are using this feature, Facebook will not share your location with anyone unless you check in.
 How Does This Impact My Business?
Great question! Since people love leaving tips (good and bad) for future visitors, it will help build visibility for your brand's Facebook page. More posts to the page and increased user engagement can help even smaller, local businesses.
It should be noted that you will need to be mindful of these tips in the event that negative feedback is given. Being proactive with the right response will show other potential clients that you care enough to react. Since all this information is coming directly from your Facebook page, this feature will also help you engage users with incentives or freebies to promote products or services.
Facebook place tips make it possible for small businesses to increase visibility and garner more qualified traffic. Take advantage of what social media can do for you and how it can specifically impact your target market. But remember your online reputation. This is another tool that you can use to monitor and influence your reputation in the online community.
There is no doubt that place tips will be successful amongst the Facebook community. Like everything, once the feature is used and tested, tweaks will be made to make it something everyone loves. Try it out and see what you think!
Want more help with your online reputation? Check out our Infographic for 4 Tips for Online Reputation Management.