Digital marketing is an extremely complex concept to master. Part of the reason for that is because it's always changing. The tactics you might have used two years ago are likely irrelevant today.
But regardless of the complexity of digital marketing for law firms, one thing's for certain: if you want your law firm to get more traffic, leads and clients, then you need to build a solid online presence.
How can you do that? Well, while we can (and do) drone on and on about the intricacies of digital marketing services, we thought it best to provide you with some of the fundamental tenets of good marketing. Follow these tips below, and you'll discover that the prospects you want to have as clients will have an easy time finding your law firm online.
It all starts with your website and its content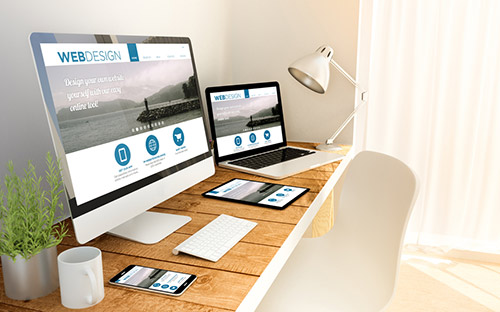 As you develop your digital marketing strategies, you'll discover that you'll have to build your law firm presence across the web and social media. But, through it all, your website serves as the hub – the place you eventually want your prospects to land on so that they can become leads.
We won't go into detail about the specifics of website design, but suffice to say that you want to make sure your site gives off a positive first impression. Visual appeal and website navigation are the biggest influencers on your visitors' opinion of your site. As you build or redesign, your website, take into consideration the following:
Don't confuse your visitors with too much information
Simplicity and minimalism tend to be the friendliest to the eyes
Think responsive (your site needs to look its best on every screen size)
Choose your color palette carefully. Try to choose a combination that offers a professional feel
Of course, the look of your website is just the first step. You also want to have compelling content that attracts both search engines and your prospects. Our SEO agency for law firms and lawyers uses this strategy for clients.
As far as web pages are concerned, try to develop one page per specialty, rather than cramming everything you do into one "SERVICES" page. This will allow you to really expand on the content, which is great for your rankings and for visitors.
Your web pages aren't the only types of content you can (and should) have on your site. Articles are a great way for you to increase your chances of ranking for long-tail keywords and offers you the opportunity to demonstrate your expertise in your field.

This is a rather common question someone might type into Google. Notice how they're not searching for lawyers – at least not yet. It'd be difficult for your law firm to rank for this search term if you merely relied on your static web pages because those typically focus on your practice areas, your firm's bio, and perhaps a few case studies.
But your blog can help you rank for this term, just like it did for Michael DeMayo: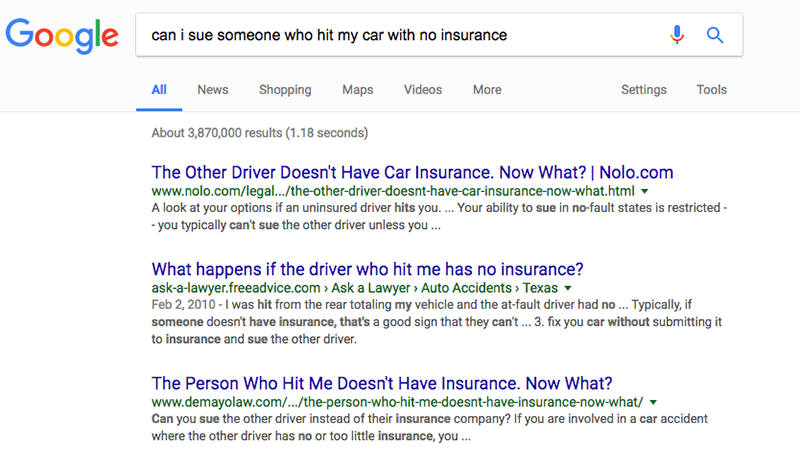 Searchers who click on his entry (the third one on the list) are taken to a blog post that answers this question, while encourages folks to schedule a free consultation.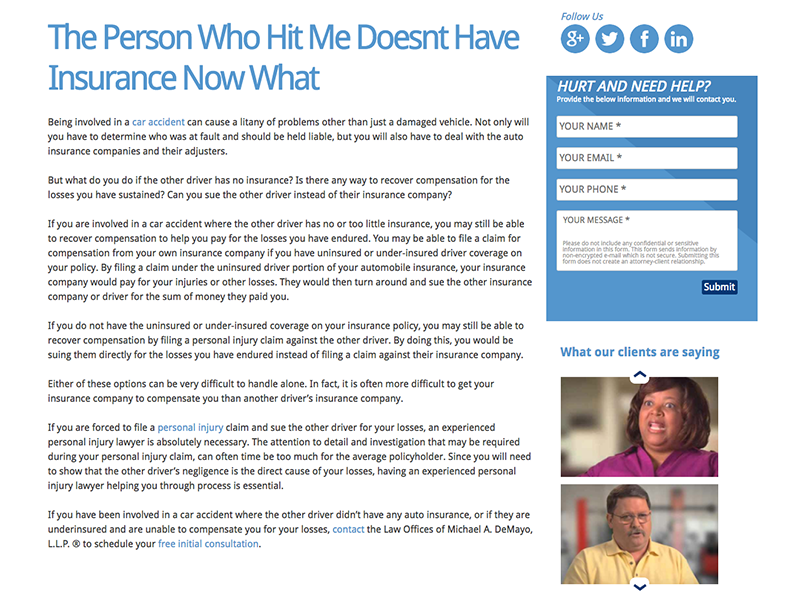 To use this approach effectively, you first need to know whom you're targeting. Second, you need to identify the terms and phrases these folks use to find information related to your offerings. This is where extensive keyword research can come into play. Your keyword research will serve as the foundation of your blogging strategy.
Next, you want to make sure your content (articles, blogs, etc.) has some type of call to action. Otherwise, once your visitors read the post, all they'll do is leave and move on with their search. A call to action will help encourage them to convert on your site.
Your blogs aren't going to garner thousands of leads, but they will help you rank higher on Google and get on the radar of your prospects.
Build up your reputation
The strategy outlined above is effective; however, Google knows that anyone can write some blogs to rank high. That's why lately, they've put a greater emphasis on reputation. For law firms and lawyers, your online reputation is 100% gold. If you have a positive, trusting reputation, then you'll be rewarded by search engines.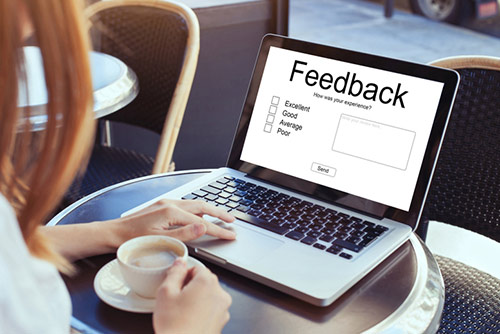 So, how do you make yourself look fantastic online?
For starters, make sure you know what's being said about you and your firm. Monitor reviews and mentions of your name across the web. Make sure you have a profile on major directories (like Avvo and Lawyers.com) and then monitor these sites regularly. You might also consider setting up a Google Alerts on both your name and your firm's name so you can monitor any type of mention of your practice across the web.
We encourage you to reach out to folks who make a positive review, simply to say thank you. If you come across a negative review, don't ignore it. Address it in a civil way, and encourage the reviewer to contact you directly to talk about their concerns. Who knows, they may actually remove the review after your discussion.
Chances are you'll get a few negative reviews – it's natural. But if you proactively encourage happy clients to submit reviews to your preferred ratings sites, then those few bad ratings will have far less of an impact on your overall reputation.
We suggest you prominently display positive reviews and testimonials on your website, to maximize their impact.
Finally, another way to build up your reputation is to produce and share successful case studies. Your prospects don't just want to be wooed by words on your website – they want to see proof that you're as good as you promise to be.
On your website, make sure to have easy-to-read, yet in-depth case studies that include how your firm played a significant role in the success of a case. Pepper the case studies with client testimonials to add a level of credibility.
Turn to paid advertising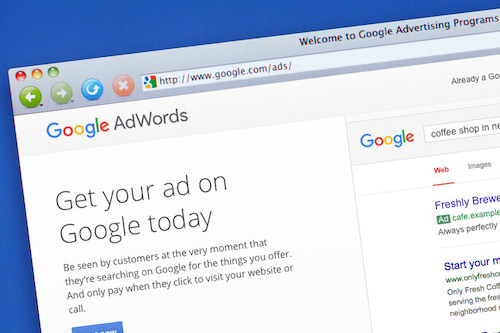 Few industries on the planet are as competitive in the online space as the legal industry. If you want to reach your targeted audiences, eventually you'll have to pay to play. PPC campaigns are a great way to grow your law firm in a highly competitive space.
Retargeting (or remarketing) is an incredible way for your firm to remain on the forefront of the minds of your prospects. With retargeting, your banner ads only appear to people who have visited your site (or a specific page) sometime in the past. This allows you to reinforce your firm's branding, even after a prospect has left your website.
The more people see your branding, the more likely they'll build a trusting relationship with you and convert into a client.
How do you use retargeting for your firm? Follow these tips:
Create banner ads that have a clear message, call to action, and quality photos. Be sure to think of what your prospects want to know about. For example, if someone visited a page on your website dealing with worker's compensation, then through retargeting you could display an ad with worker's comp messaging to that visitor across the web.
To make this all work, you'll need to install a pixel onto your website. This pixel places a cookie on the people who visit your site. That cookie then follows them around across the web.
Place a privacy policy on your website letting visitors know that you use cookies and tracking.
This, alone, is one of your most important steps in digital marketing. Your ads will target your hottest prospects immediately (folks who've already visited your website).
Digital Marking for Lawyers – The Brief
When tackling your digital marketing strategy, keep in mind that it all goes back to your website. Make sure your website looks good, and runs optimally. Give your visitors a great experience (regardless of the screen size they view your site on). Monitor your online reputation, and find ways to highlight all positive references and successes. Lastly, capitalize on paid ads through retargeting – which is perhaps the most cost effective way to run ads that garner leads.