Earlier this year, Instagram launched their newest feature – Stories – as a way to compete with the Millennial-loved Snapchat. Just like Snapchat, Instagram Stories allows users to upload/take photos or videos to add to their personal story, where they last for just 24 hours.
Major brands like Nike and Mountain Dew were among the first to test out Instagram Stories, with each brand garnering hundreds of thousands of views within the first week of the feature's launch.
However, brick-and-mortar brands with multi-locations are also finding ways to use Stories to promote not just their organization as a whole, but each, specific location.
Take, for example, what Whole Foods is doing.
Sharing weekly deals on special items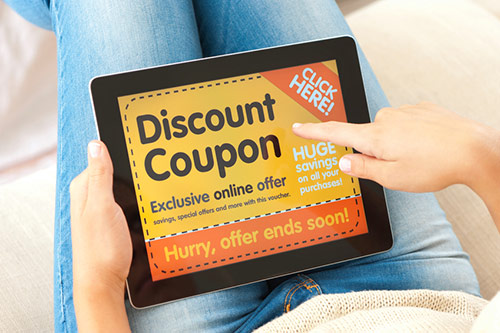 Each week, Whole Foods uses Stories to promote their weekly deals; however, they're not just taking static photo shots of each item. They're sharing lifestyle shots of their favorite items on sale for that week.
Our digital marketing agency in Charlotte knows that regardless of if your brand promotes unique deals across the entire organization or specific to each location, you can use Stories to influence in-store purchase intent.
It's a good idea to overlay the images with a brand-specific hashtag (which you can promote in your main Instagram feed), as well as the dates when the items are on sale.
Pro Tip: use a simple highlight-doodle (matching your brand color, if possible) to help your text stand out.
How can you use this approach to drive sales and social interest even further?
Posting limited-time discounts will give your followers a reason to get excited about following your Stories each day/week
Try a social only discount, for folks who screenshot the story and then display the image at the registers
Bring your customers and fans inside your store locations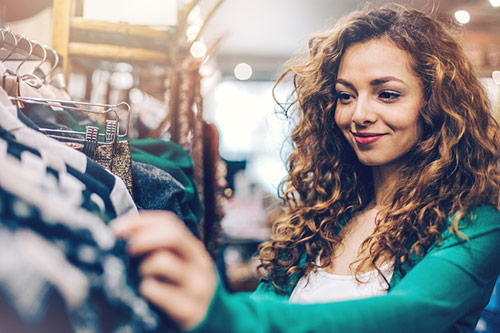 LOFT has more than 650 stores throughout North America. The retailer uses Instagram Stories to bring its online fans into its brick-and-mortar stores.
Not too long ago, LOFT invited two friends to participate in a style challenge. The friends had to shop in a LOFT store and find something they thought the other didn't think she could wear and document the entire experience as an ongoing Story.
This approach showcased LOFTs new products available in-store, and, by asking followers to tag their "best friends", helped promote the story through their main Instagram feed.
This approach utilizes the idea of giving influencers a platform to share. The National Parks does this, as does the Travel Channel. This exclusive content is a great way to help your audience feel a part of an experience, while also giving your influencers the opportunity to add their own voice.
Note: generally speaking, you should only open up your Stories to influencers, as they're less likely to post questionable material.
Promote live events and behind the scenes videos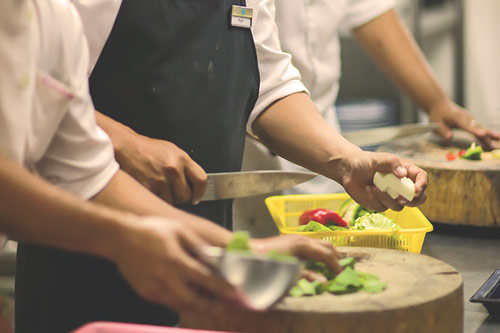 The Boston/Philadelphia non-profit Cradles to Crayons (which helps homeless and low-income children) has shown how effective Instagram Stories can be to furthering a message.
Recently, the non-profit used Stories to promote a backpack-a-thon event, which gave followers a peek at what really happens at the event, which could encourage future participation.
If your locations participate in community events, Stories is a great way to show your followers not only what the event is all about, but that your brand is heavily invested in the betterment of its community.
Behind the scenes videos are also an effective use of Instagram Stories for restaurants when it comes to digital marketing. Restaurants can use Stories to show what it's like in the kitchen during a rush.
Giving followers a glimpse at what life is like for employees at a company promotes both transparency and authenticity, both of which are important in building trust and connection with your customers.
Not just Snapchat Light
Critics have claimed Instagram merely copied Snapchat when it launched Stories, and in truth, even IG's CEO, Kevin Systrom, has given credit to Snapchat for the Stories innovation.
But regardless of its origin, brands and people are using and following Stories with enthusiasm.
Instagram Stories gives users the opportunity to connect with brands and people they'd normally not be so closely connected to.
And, because these images and videos disappear after 24 hours, your brand doesn't have to worry about the quality of each piece of content the way you likely do when posting something on your main IG feed.
This gives you the ability to capture life in the moment. Most brand IG feeds are glorified advertisements with carefully planned images that likely took many shots to capture just right.
This goes against the premise of social media marketing for franchises – authenticity. Instagram Stories may be your best bet to help your brand seem more real to your prospects and followers.