Nearly half of iPhone users who haven't tried Apple Pay as of June 2016 said they're pretty happy with how they complete retail purchases already, according to eMarketer.
In fact, that sentiment is growing.
eMarketer has discovered that even as more iPhone users test out Apple Pay, they remain more inclined to stick to the dollar bills and credit cards that they're used to.
It's not due to lack of education. It's not due to security concerns. The way these people see it, if the current methods of payment work fine, why change?
Does this mean that proximity mobile payments are going to have less of an impact on your retail business than people have predicted?
Not if China is any indicator (and they often are).
China's trailblazing moves to become king of proximity mobile payments
You might already know that China is the world's most populous country, with around 1.3 billion calling it home as of 2013.
By 2020, nearly half of all smartphone users in China will make proximity mobile payments on a regular basis. This is in large part due to China's late adoption of other payment methods, like the credit card.
Put it another way, China has seemingly jumped directly from cash to mobile payments.
This presents a phenomenal opportunity for Chinese retailers as more and more consumers will be willing to store payment information on their phones and will be more willing to experiment with other forms of noncash payments.
So is America's love affair with credit cards going to rob retailers of this mobile opportunity?
Not so fast.
Where Apple and Android go, we all follow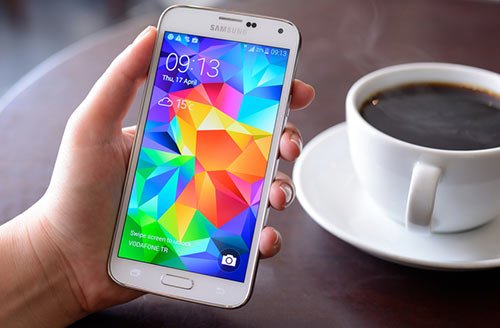 Back in October 2015, eMarketer predicted that mobile payments will triple in the U.S. in 2016. The numbers aren't in yet to see if that claim rings true; however, there are plenty of reasons to expect that despite the apprehension of some iPhone users, mobile payments will become as integrated into the point-of-sale transaction as checks once were (remember them?!).
For instance, mobile wallets like Apple Pay, Android Pay, and Samsung Pay will become a standard feature on new smartphones.
At the same time, merchants will adopt point-of-sales systems that can accept all forms of payment, including mobile and credit cards. These same merchants will offer incentives like promotions and loyalty programs that might encourage customers to pull out their phones, rather than their cards.
The Square Contactless + Chip Reader is the perfect example of what more and more retailers are flocking toward. Not only does it accept EMV chip cards, but it also accepts contactless payments such as Apple Pay and Android Pay – and it only costs $49.
Why would a restaurant want their customers to use their smartphones instead of credit cards?
As a restaurateur, your goal is to deliver the best possible customer experience. Simplifying the transaction process is an easy way to accomplish that goal. We're already seeing some restaurants equip their waiters with mobile card readers to minimize the steps it takes (literally, in fact) to complete a transaction.
But it extends well beyond that.
When your customers use their smartphones to make a purchase, you gain a greater insight into their spending habits and behavior. From that, you can develop automated personalization strategies to reach your customers with relevant services. These services could include loyalty programs, personalized offers, menu comparisons and more.
Additionally, research has shown that the ability to pay via a mobile phone strengthens customers' motivation to use discount coupons. The more apt they are to use a coupon, the more favorable they'll view your brand.

A look at the Starbucks mobile payment strategy
It's hard to believe, but Starbucks first introduced their mobile payment app back in 2009! Today, around 16% of the 47 million transactions performed at Starbucks involve the use of that app.
Starbucks customers who use the app earn rewards based on the amount of money they spend.
The premise of this reward system is nothing new. But what Starbucks has mastered is the customer's need for instant gratification. As soon as a transaction is complete, the customer can see how many points they've acquired, and how many points they need to redeem their next reward.
This all happens within the Starbucks app interface, but you don't need to develop your own app to see the same results.
Each of the major mobile payment providers (Square, PayPal, etc.) offer some variation of this same effect: a reward system that's instantly recognizable to the customer.
These systems help you personalize a point-of-sale transaction that, over decades, has become less and less personal.
By encouraging customers to use mobile payments, you can send them a coupon on their birthday. You can leverage micro-moments like weather conditions (you could offer a coupon for the soups on your menu if the snowfall that day surpasses 2 inches).
Mobile payments feature all the conveniences of a credit card (and more so, actually) as well as the added benefit of personalized data and connectivity.
We can talk on and on about various ways to reach your customers: paid advertising on Google, social media, email marketing.
But consider how prevalent the mobile phone is in all these instances: your customers conduct Google searches, access social media, and open up their emails on their phones.
Why not connect with them where they spend the most time, their phones?
While U.S.-based mobile payments may not be taking off as quickly as we thought, this is a matter of inevitability.
We all new banks would eventually go online, although before it happened, we couldn't fathom how. We all knew cable channels would start adapting to streaming media.
Mobile payments follow that same model.
For customers, it's a matter of convenience. For you, the restaurateur, it's a matter of getting to know your customer like never before, so you can continue to surprise and delight them with personalized offers they simply can't refuse.