Paid ads on social networks like Facebook, Twitter and Instagram can be a great source for traffic for your local business, especially if you are a multi-location brand. Additionally, you need to make sure that your message is appealing to your customers, no matter where they are.
To make sure that every potential customer feels that your ad speaks to them and meets their needs, keep the following in mind:
Use CRM Data to Create Custom Audiences
Customer relationship management (CRM) software gives you great opportunities to collect information about your clients. This data can include:
Job title
Income level
Relationship status
Purchasing patterns
Demographics
Geographic location
Other demographic information
One of the most effective ways to utilize this data is by creating Facebook Custom Audiences.
These audiences can each get their own marketing that speaks to their specific needs. Custom audiences are two to five times as effective as generic ads.
This means that you can craft social media ads for franchises and multi-location businesses that answer each area's local buyers' needs more directly. When you use your own data to customize data for applications like Facebook Custom Audiences, you are targeting your customers in the most effective, data-based way.
Add a Personal Touch
Your local customers are more likely to respond to ads that are customized and personalized in some way.
Refer to local events and weather in your ad copy. Entice them with specials that are available in their local area. This sort of geographic personalization makes them feel that your messaging is more directly aimed at them and they are more likely to pay attention.
Our online advertising company in Jacksonville knows that personalization can also give you an edge over your competitors. According to a recent survey, only 10% of tier 1 retailers think that they are highly effective at personalization. Win in this area, and you will see a strong advantage.
Take Advantage of Facebook Local Awareness Ads
These ads show up in mobile users' newsfeeds when the user has location services on. If they are near South Beach, Miami, for instance, they'll see ads for local bars and restaurants that have taken advantage of Local Awareness.
Local Awareness ads allow you to choose the radius around your business you want to target, as well as the age and gender of your prospects. This can be a great tool for upping your foot traffic and increasing those impulse visits.
With 1.44 billion active mobile users every month, this gives you access to a great audience who may not otherwise have known your retail location was in their area.
Use Facebook Pixel for Remarketing Opportunities
By adding this tool to your websites, you can learn more than ever about your customers and their behavior.
You can gather cross-conversion information that is then used to build ads designed to convert previous users. The in-depth user behavior information you receive from the Facebook pixel allows you to move consumers further along the funnel.
By tracking traffic for each page, you can use Facebook Website Custom Audiences to target page visitors and create ads that specifically cater to that page's audience.
For example, if you're a legal firm with a blog that discusses personal injury lawsuits, you can create a Website Custom Audience consisting of people who visited the personal injury blog. You would then target this audience and create an ad that highlights how your firm handles personal injury cases.
Show your audience that you care about what they want and are eager to give it to them by creating ads that appeal directly to what you have learned about them.
Add Video Ads to the Mix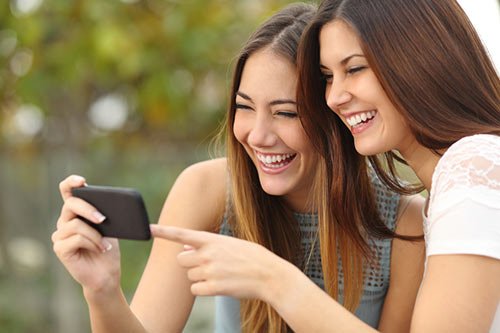 Video ads are a great way to increase awareness and engagement with your brand. Video is a great option for mobile, since it can often be easier to get the information you want from a short video than written text on mobile's smaller screens.
Because of this, mobile video advertising is one of the fastest growing areas in online marketing. It's expected that mobile's share of total digital ad dollars will reach nearly 48% by 2019. In 2015, marketers spent $2.62 billion on mobile ads, a 70% increase over the year before.
The key to digital local advertising for franchises and multi-location businesses is reaching your customers where they are, in every sense of the word.
Use ads that are a good fit for the platforms that they are most likely to use.
Use the information you have to speak as directly as possible to your current and prospective customers' wants and needs.
Reach them with material that applies to their current geographic location.
Through these efforts to make your social ads more personal, you can increase the effectiveness of your marketing and bring in more new customers than ever before.