Wow, what a year it has been. We have been in business for nearly a decade but looking back on this year I realize it was our most important year for so many reasons. This year started out rough with many decisions having to be made to keep our ship headed in the right direction even through some pretty serious head winds. We had spent so many years solely focused on our client's results that we neglected our own marketing &lead generation capabilities.
So this year we decided to focus not only on our clients but also on our own ability to bring on new clientele and we sure did exceed our expectations in that regard.
While I'm proud of our growth this year I'm most proud of our flock who come in every day and give everything they have to maintain our mission of Igniting Client Growth.
All in all, we ended the year with record numbers and accomplishments, some of which are highlighted below:
Major accomplishments:
-Client retention rate was 91%, our highest rate ever
-Our average client retainer grew by 25%, allowing us to deliver more expertise to our clients
-We balanced client concentration issues of the past and now we don't have a client larger than 25% of our revenue.
-Our employee retention rate ended the year at 87%, pretty darn good for an agency
-Our continued focus on the healthcare community paid off and we were able to bring on 6 new healthcare clients
-Our blog now puts out over 25,000 words each month with highly informative and relevant marketing content
-Launched my first book, The Anatomy of Medical Marketing which is now available on Amazon!
-Had a large medical group tell me "Cardinal was the best decision we made all year."
-Cardinal's financials ended 2X better than the previous record year
-We donated over $40,000 to 35 charities
Deltas:
-We did not invest enough into developing our own technology as I would have liked, we need to move this forward to really help transform our clients in 2018. We have started work on the next iteration of our platform and I can't wait to announce more next year.
-We experienced client attrition early in Q1 due to some longstanding client relationships we knew were going to dwindle down. Even though we knew it was coming it was not fun to deal with as we had to make a number of very difficult decisions. We are stronger & smarter for it and I'm happy to say our financials are now at their highest in all of our 8 years in business.
2018 Plans:
-I have always had a fascination with the scalability of software products so we are going to invest in proprietary technology that helps our clients grow and if the products we develop have enough legs they may become standalone products.
-We need to continue to build on our healthcare expertise by continuing to learn from healthcare leaders and attend thought leadership events.
-I want to keep learning from the best business leaders in the country so we are launching a podcast called Ignite!
-We are going to grow our top line by 30% while maintaining a great profit margin percentage
-One thing that won't change from year to year – our ongoing commitment to Igniting Client Growth!
I look forward to reporting back to you all at the end of 2018 to let you know if we achieved all of our objectives and what learnings we had along the way.
THANK YOU for continuing to support our agency, this is going to be a FUN year and we can't wait to share it with all of you.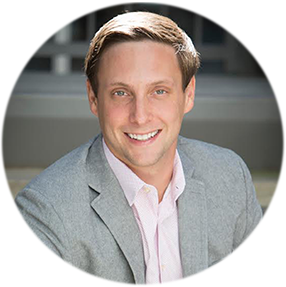 Alex Membrillo
Founder and CEO
Alex Membrillo is the CEO of Cardinal, a digital marketing agency focused on growing multi location companies. His work as CEO of Cardinal has recently earned him the honor of being selected as a member of the 2018 Top 40 Under 40 list by Georgia State University as well as 2015 and 2016 Top 20 Entrepreneur of metro Atlanta by TiE Atlanta, Atlanta Business Chronicle's 2016 Small Business Person of the Year,and the Digital Marketer of the Year by Technology Association of Georgia (TAG).