How an Atlanta window services company improved organic website traffic by 129%


Cardinal's Continued Efforts resulted in:
129%
increase in organic website visits (YoY)
30%
increase in conversions
14
landing pages now capturing organic traffic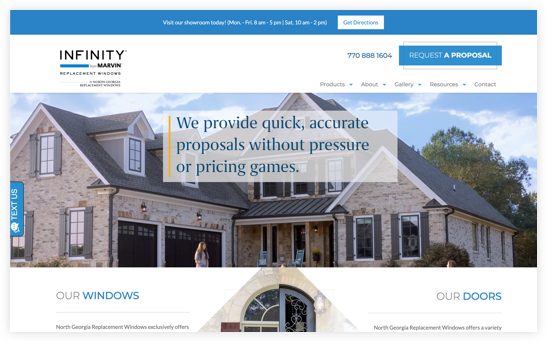 Company Overview
North Georgia Replacement Windows is a company that prides itself on quality products and service. Serving the Atlanta area, the company specializes in both residential and commercial window replacement projects, sourcing its materials from the top vendors in the country.
All of its technicians are highly trained and value customer service first, which is why more than 98% of North Georgia Replacement Windows customers would recommend them to neighbors.
Problem
Atlanta is a large market with steep competition among window replacement services. People have a lot of choices! North Georgia Replacement Windows approached Cardinal Digital Marketing with the need to evolve its digital marketing strategy to keep up with the new ways people seek out window services online.
Specifically, they need to update their website structure and content, including on-page and technical search engine optimization (SEO), while adding fresh new content on a regular basis. Their objective was to drive organic website traffic and, ultimately, new business through digital channels.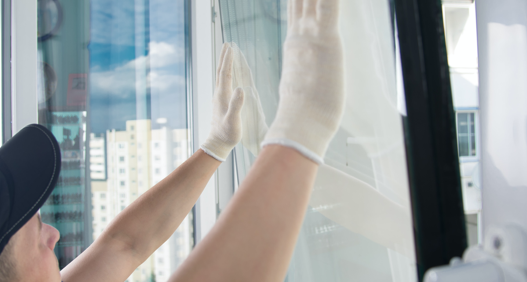 Solutions
Page speed and mobile optimization
Mobile visitors account for nearly three quarters of North Georgia Replacement Windows organic site traffic. To ensure good mobile user experience and search performance, optimizing the company's site for mobile and page speed was essential.
To do so, our web team implemented a variety of website best practices, including code optimization, limiting resource-intensive HTTP requests, and reducing or eliminating redirects. After optimizing all pages sitewide, we then resubmitted the XML sitemap to Google Search Console.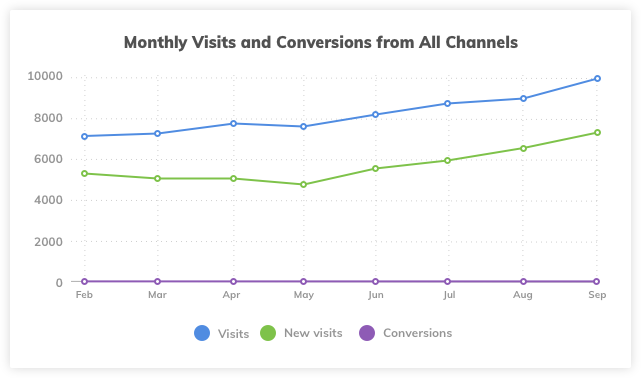 Website functionality and usability improvements
A standout website is about more than just technical optimizations and SEO. Our team updated the North Georgia Replacement window website with a variety of website usability best practices.
This included building in search-friendly URLs, secure protocols, and ensuring that all of the company's digital resources were properly indexed by Google. Improvements to site structure and navigation now help visitors find content easier.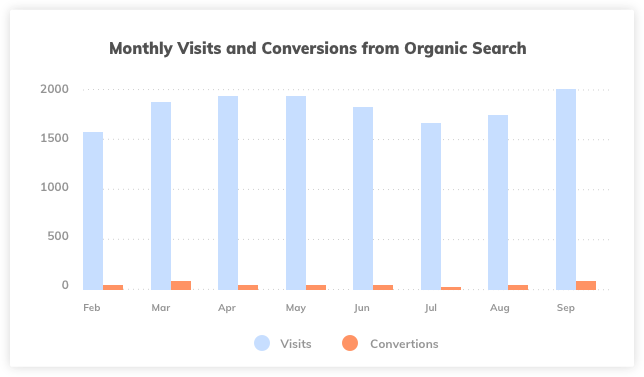 Content updates and regular blog posts
A full audit of all existing content uncovered some opportunities for optimization, updates, and restructuring. This included finding and fixing broken links, better linking between existing content, and the merging any duplicated or outdated content.
Our content team also helped publish new blog posts on a monthly basis, covering topics relevant to window services consumers and professionals. We engaged in link building activities, including submitting these blog posts to local directories to make sure this content was being seen.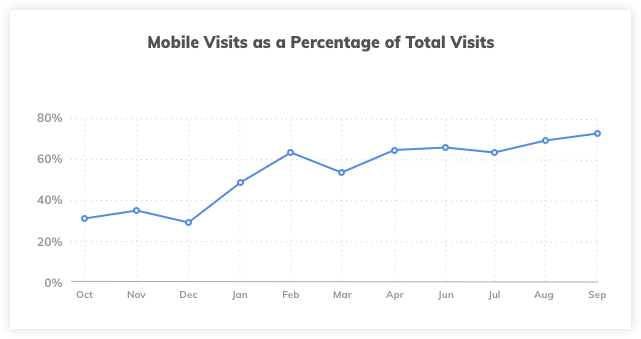 Outcomes
A month after launching the new website and SEO improvements visits and conversions were up 6.2% and 36%, respectively. That success has been sustained, with a 129% increase in organic website visits and a 30% increase in conversions year over year.
129%
increase in organic website visits (YoY)
30%
increase in conversions
14
landing pages now capturing organic traffic
Digging a bit deeper into the metrics, we found that there were 14 landing pages that are now capturing organic search traffic for the first tie. What's more, visitors reaching the site for the first time converted 46% more often and now account for the majority (82%) of the site's conversions.
Ready to Rise Up on the Internet?
Fill out the form to get started!