How Cardinal helped a leading pharmaceutical company relaunch a brand and drive a 6025% increase in goal completions
Company Overview
Bufferin
Bufferin is a well-known buffered aspirin brand from Genomma Labs. For more than 100 years, Bufferin has remained a market mainstay, thanks to its 3-in-1 pain relieving properties. The combination aspirin and triple buffering agent relieves pain (analgesic), reduces fever, and has anti-inflammatory properties. Because of its many uses and proven effectiveness, the Bufferin brand enjoys strong brand recognition and customer loyalty.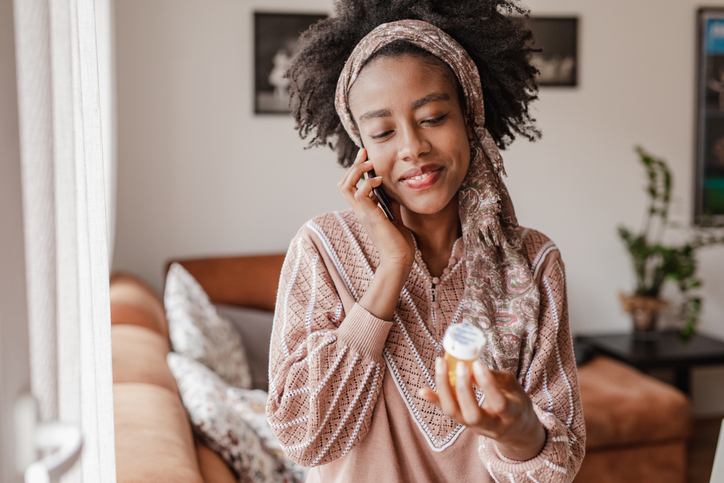 The Problem
Increasing product awareness and driving sales
Despite more than 100 years on the market, the Bufferin brand was ready for a "GenPop" relaunch. Parent brand Genomma Labs tapped Cardinal Digital Marketing to create and maintain Bufferin digital advertising campaigns for YouTube, paid social, paid search, and "over-the-top" (OTT) content channels—a multi-channel media push with the goal of increasing product awareness and driving sales. Product awareness among non-hispanic, general population demographics was a core goal of this effort.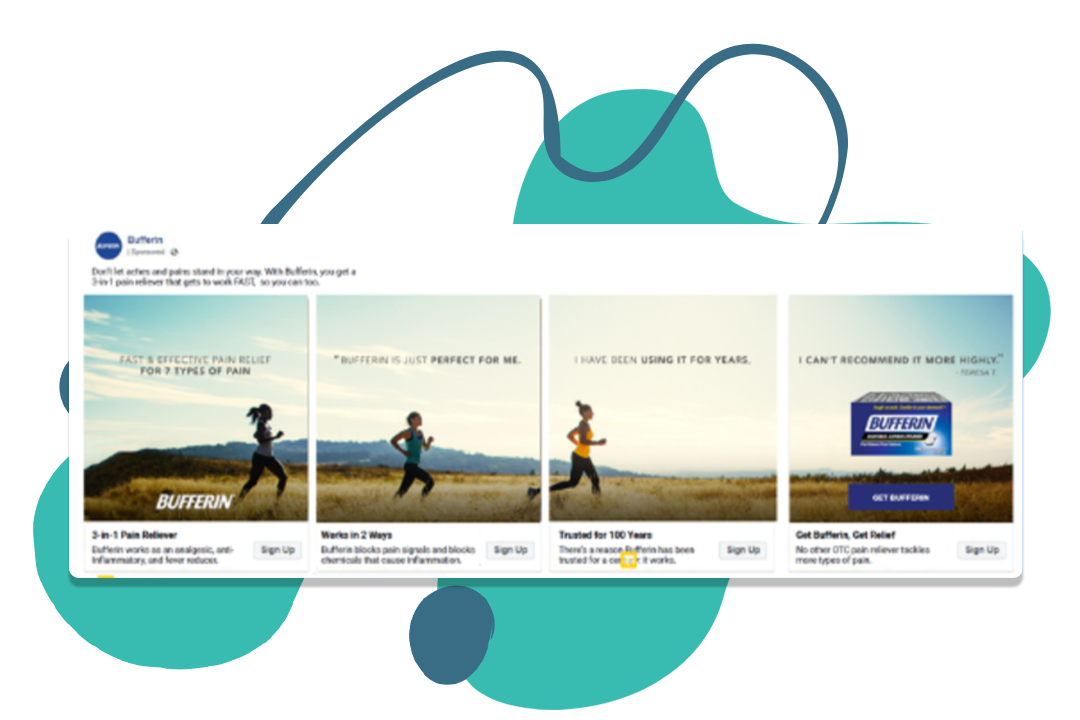 The Solution
Targeted Creative Campaigns
Cardinal spearheaded highly focused creative campaigns designed to increase user engagement and recall. Supported by precise behavioral and geographic targeting, these campaigns resulted in a 963% increase in sessions.
Aggressive content and multi-channel media campaigns
Cardinal helped Bufferin launch a large digital media campaign focused across social media, YouTube, and OTT video with the goal of building online awareness and driving in-store sales. This included multiple Bufferin media stories delivered through multiple media and formats to build audience rapport and reinforce core brand messaging. Campaign performance was measured through KPIs like video completion rates, views, cost-per-view, traffic to website, and engagement on site, as well as online and in-store sales. The 1222% increase in new users and 6025% increase in goal completions immediately underscored the scope and thoroughness of these campaigns.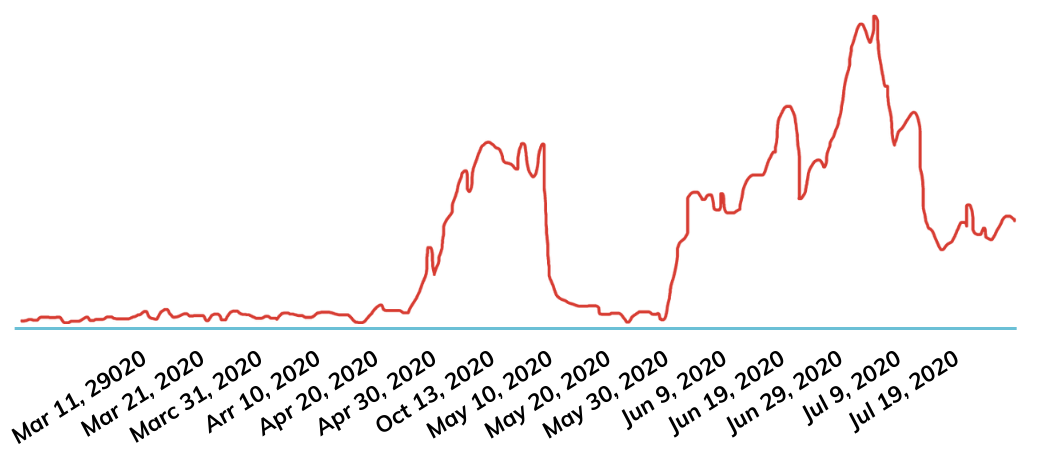 The Results
Creative campaigns reached their target demographics
Since the start of the Bufferin campaigns, it has been abundantly clear that the initial media push and subsequent creative campaigns reached their target demographics and drove engagement: sessions have increased 963%, alongside a 1,222% increase in new users and a 534% increase in page views. What's more, this traffic is converting on-site, as indicated by the 6,025% increase in goal completions.
In considering this terrific performance, the quality of campaign media and creative cannot be overlooked. Videos from this campaign have driven more than 6.3M views in the United States, directly driving brand awareness in non-hispanic markets. OTT video completion rates alone top 98%.
Contributing to this strong campaign performance was the efficiency and optimization with which they were executed. The average cost per video view across social media, OTT, and YouTube was. Cost per click (CPC) was also quite efficient: $1.16 CPC is 40% lower than the market average.
The GenPop relaunch campaign for Bufferin was overwhelmingly successful. Cardinal helped Genomma labs deliver highly targeted campaigns with enough media weight and optimization to measurably drive the core goals of this relaunch: create a lift in product awareness and sales.