How a vein clinic improved online presence by increasing monthly visits by 39%
Company Overview
Medicus Vein Care
Medicus Vein Care is a medical clinic that has been serving the Abacoa, Florida area for over 15 years. The clinic specializes in the diagnosis, treatment, and removal of varicose and spider veins. Their primary goal is to provide every patient with the highest quality vein care uniquely tailored to each individual's needs.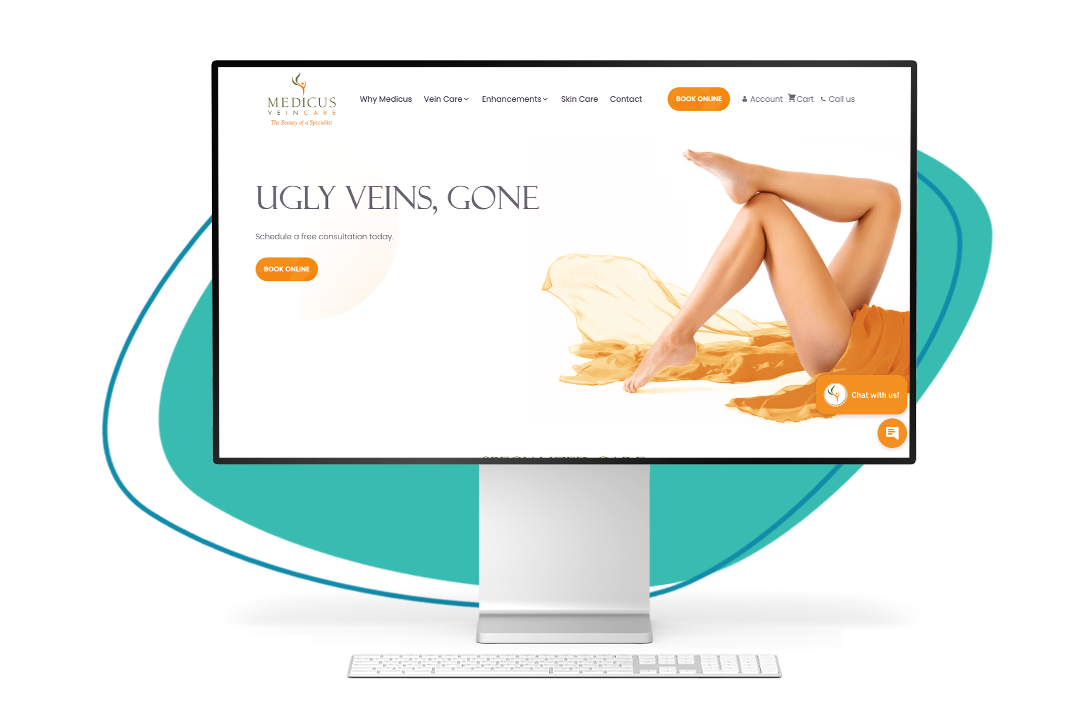 The Problem
Maintaining a highly visible digital presence
Service-based businesses continuously experience a shift in how they engage with customers due to constant advancements in the digital marketing space. And these days, potential consumers look to the internet for solutions to their problems. Specialized medical centers such as Medicus Vein Care must remain diligent in maintaining a highly visible digital presence to reach both patients and potential patients.
To ensure the optimization of their online content, Medicus Vein Care engaged Cardinal Digital Marketing to execute a sustainable SEO campaign. Our focus included key website updates and content optimization. The goal is to drive more ​quality ​traffic to the clinic's website, online channels, and to the clinic itself.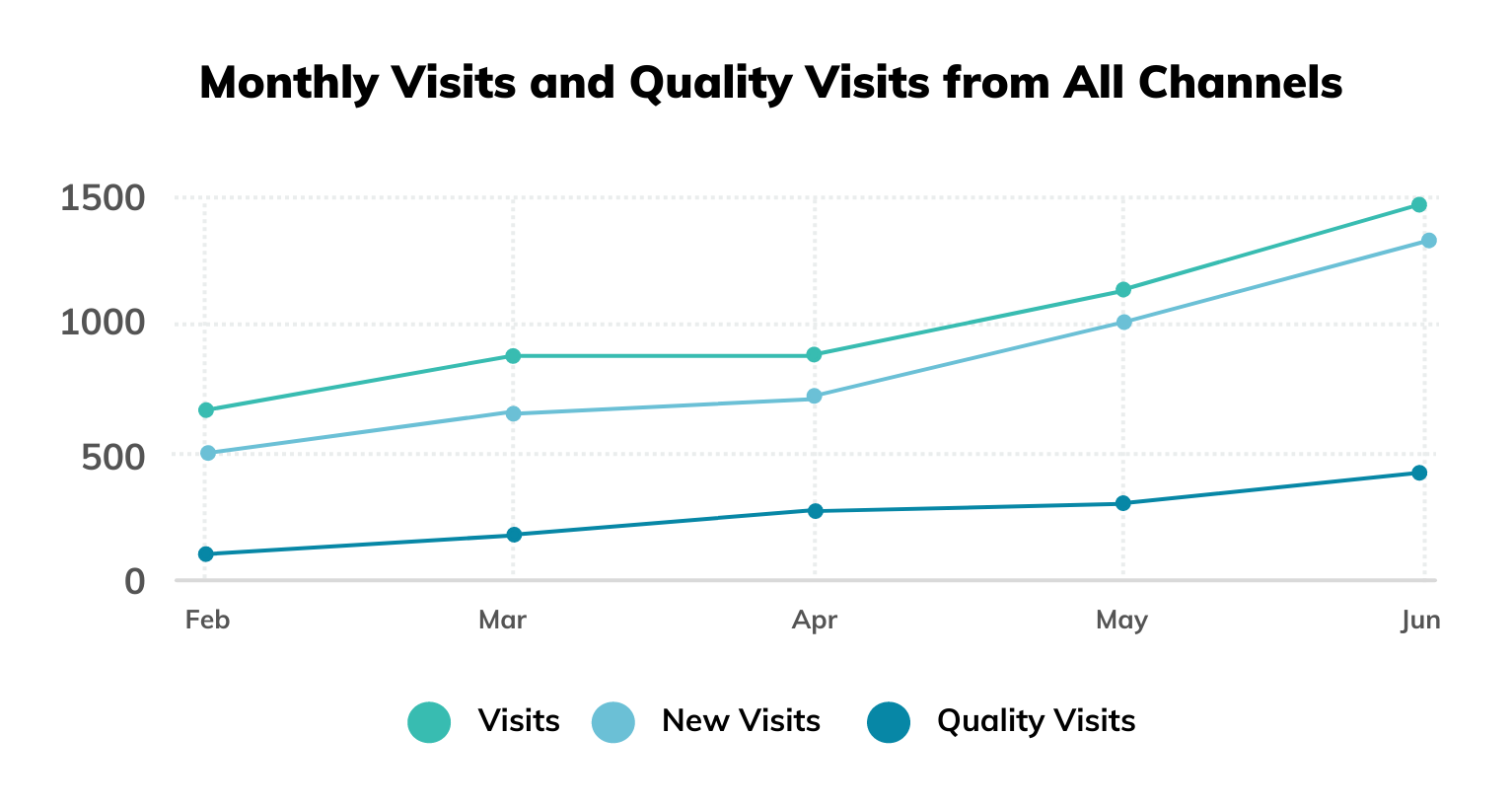 Step 1
On-page and technical SEO updates
The Cardinal Digital Marketing team performed a sitewide SEO troubleshooting audit to identify potential optimizations. This included resolving a number of server responder error codes and redirects, helping to improve the site's crawlability and, ultimately, domain score. All pages, including revenue-generating landing pages, were optimized against the latest target keywords list. This included content structure, meta data, image alt tags, and excerpts.
Step 2
Aggressive content and link-building activities
Keeping website content fresh is a key part of search engine visibility. It is crucial for businesses not only to create relevant content, but to ensure it ranks well, too. Cardinal Digital Marketing improved visibility and ranking for Medicus Vein Care's online presence by publishing new blog posts on a weekly cadence. Aside from bringing value to both potential clients and medical professionals, all new blog content was interlinked and search-optimized.
As part of our ongoing link-building outreach, new and existing pages were submitted to online business directories and other authoritative third-party sites. By improving the overall quality of their content and by increasing the number of places potential visitors can find it, Medicus Vein Care saw an increase in relevant visits to their website—specifically to revenue-generating pages.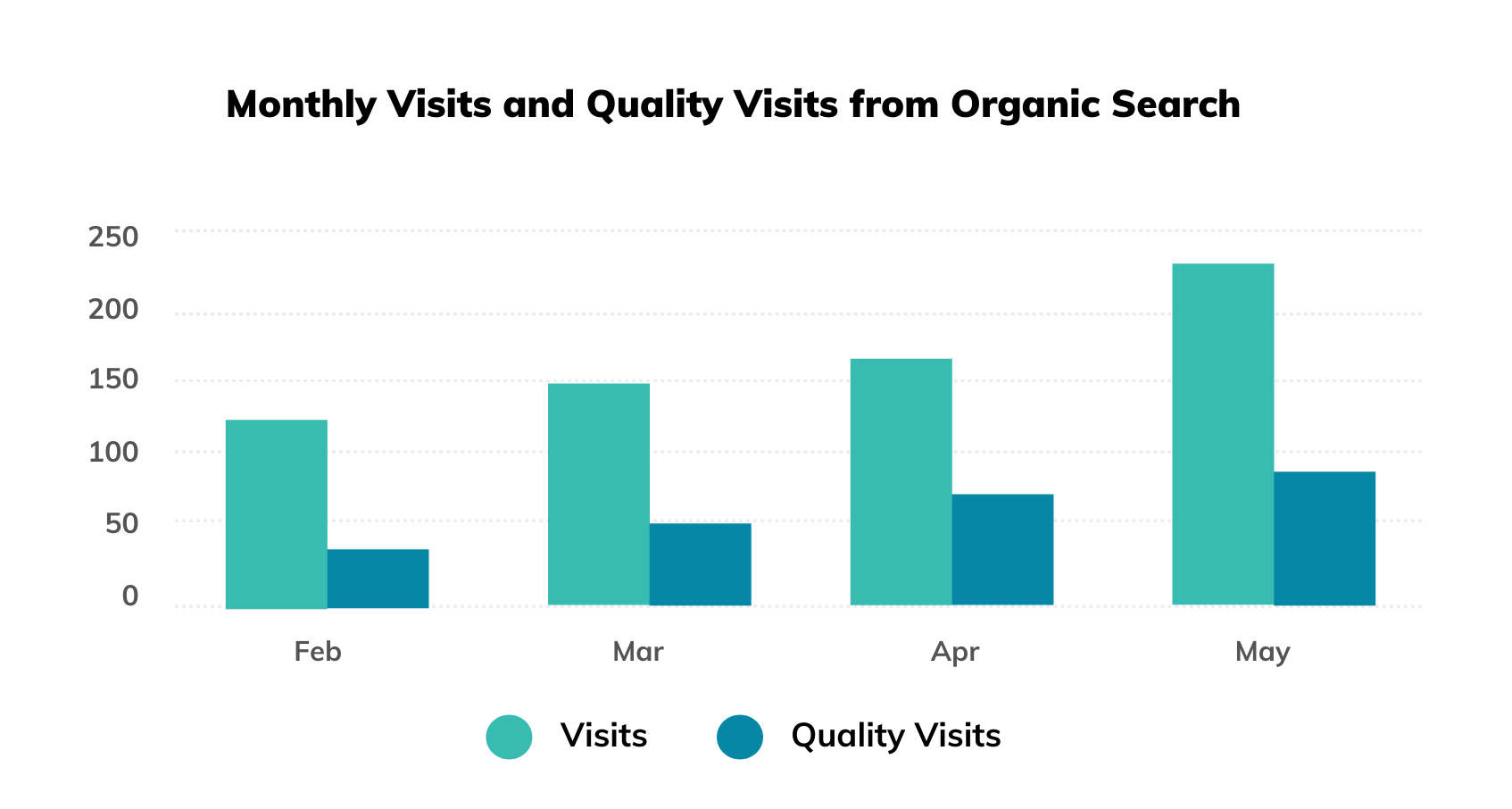 The Results
Drastic improvements to the overall quality and quantity of visitors
Medicus Vein Care has seen drastic improvements to the overall quality and quantity of visitors to their online portals, which has contributed to a 39% increase in organic website visits. This indicates that the newly optimized content is not only gaining traction, but for the right audiences, too. The clinic's website now attracts 78% more quality site visits. As evidenced by a 14% increase in bounce rate, Medicus Vein Care has seen a steady improvement in the amount of time each one spends on the site.
Finally, regular online maintenance—patching error codes, updating content, creating quality links—has contributed to the consistent improvements Medicus Vein Care has seen in traffic to their online platforms and, in turn, their medical clinic. This site traffic is impacting the bottom line, as evidenced by a 200%+ increase in quality visits to service-specific landing pages.