How a teen mental health provider expanded from five to 14 markets with an efficient Google Ads strategy.
Overview
Rapid Expansion Fueled By a Scalable & Efficient Media Strategy
Since partnering with Cardinal, Embark has seen continual growth, expanding from five markets to 14. For each new location, we've been their primary marketing lever to drive demand and new patients to each location. 
A new location with no patients is a drain on profits that no healthcare organization can afford. We developed a de novo media strategy to help them maximize profitability as soon as a de novo location opens. Before a location opens, Embark is now booking six months in advance for inpatient residential practices and three months out for outpatient practices. 
Our Google Ads strategy has produced a 272% increase in lead volume, growing from 62 leads per month to 232 leads per month. We didn't sacrifice quality to get that lead volume, either. Our keyword and targeting strategy ensured we were reaching the families that Embark was trying to reach.
Additionally, conversion rates increased by 74%, growing from 3.64% to 6.34%, and the cost per lead (CPL) decreased by 57%. All this together translated into continuous growth at a lower cost for their company.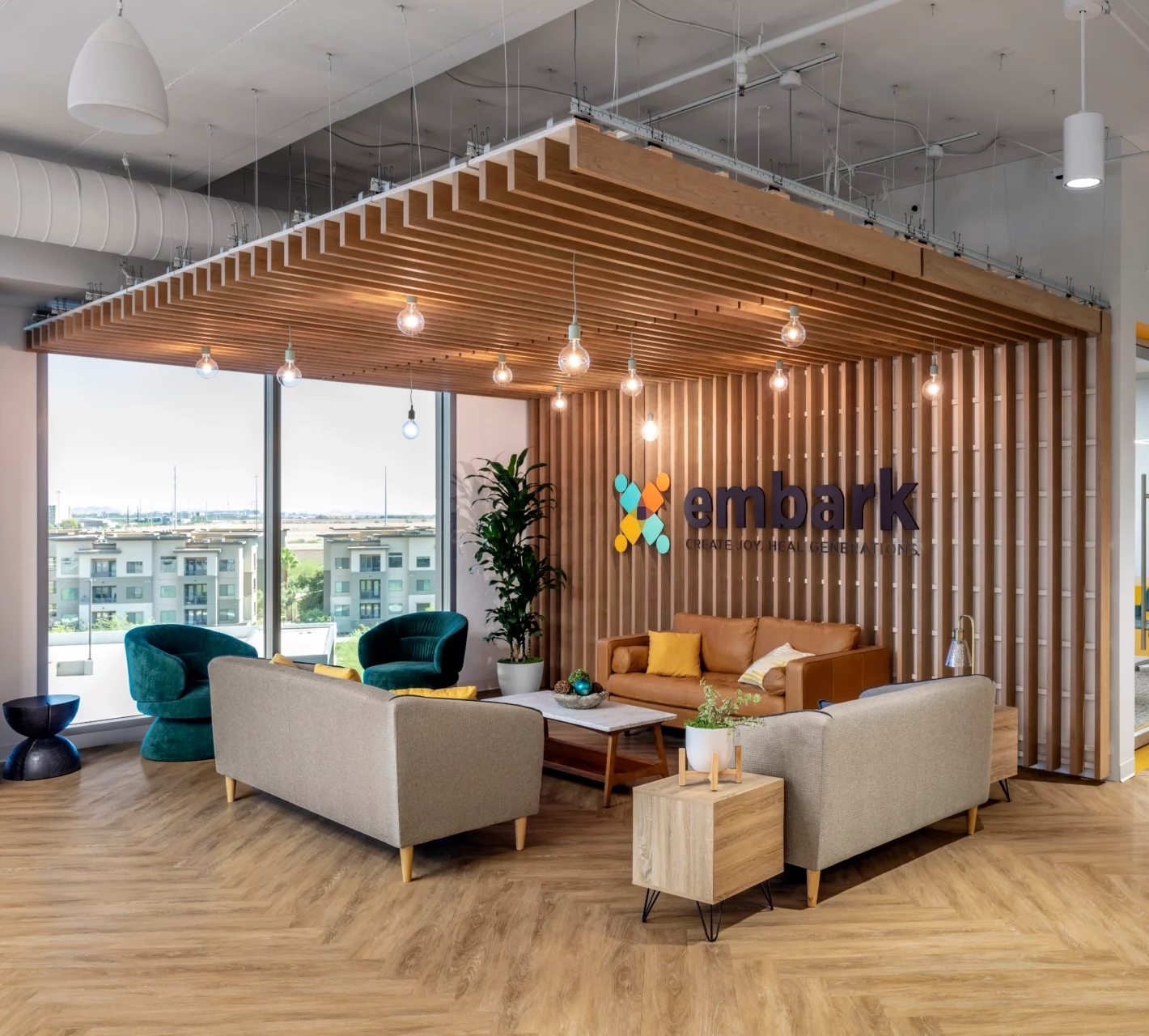 About the Company
Embark Behavioral Health
Embark is a behavioral healthcare company focusing on care for families, preteens, teens, and young adults struggling with anxiety, depression, and other mental health and substance issues. They offer a full spectrum of care ranging from outpatient to short-term residential services to assist a wide scope of patients with their needs.
Parents want the best for their children, yet there has been a lack of resources to help them navigate their children's mental health needs. As stigmas fade, it's become easier for those who need help to voice their needs and find solutions. Embark has a deep legacy of serving youth and aims to fill this void and provide families with the care they desperately seek.
Therefore, their goals were to build better brand awareness and better convert new prospects into patients whom they can help. Ultimately, they want to be the highest-quality provider of short-term residential behavioral healthcare for teens and have 100% dominance on Google for keywords and phrases that relate to teen mental health.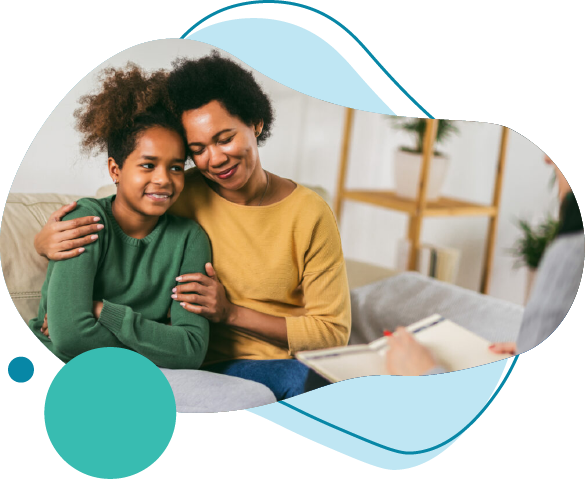 Challenges:
Over-segmented account structure prevented Embark from realizing maximum efficiency

Cumbersome media strategy made it difficult to onboard de novo locations

Current media strategy wasn't scalable and prohibited efficient growth
Goals:
I

ncrease volume in the door and maximize bookings for new locations

Build brand awareness in new markets and nurture prospects to conversion

Become known as the best short-term residential behavioral health facility for youths
Our Google Ads Strategy
Build a Paid Media Foundation for Scalable Strategic Growth
Embark already offers top-rated solutions for behavioral health and has a specific focus on teen health. Our mission was to show that to people. To help them better reach their audience and gain their trust, our team at Cardinal Digital Marketing went about restructuring their media strategy, so it was more scalable while still being able to attract qualified leads. 
To do this, we needed to build them an efficient account structure and pair it with a robust keyword strategy. This would allow us to drive new patient acquisition at a low cost.
Step 1
Restructure Google Ads Account to Improve Performance & Efficiency
To kick things off, we did an audit of their current media strategies. We found that their Google Ads account was over-segmented and unfocused, which throttles data to Google's algorithm. As a result, campaign performance can't be optimized for conversions or costs. This also made managing and scaling their campaigns much more cumbersome.
To fix these issues, our team:
Consolidated non-brand search campaigns into a single campaign by location.

Created a brand campaign and wilderness campaign for each location to maximize impressions share.
These changes positioned Embark as a successful treatment center that has clear offerings for its patients. And this allowed them to scale their business, become a dominant force in the DC market, and open two new centers in Q4 of 2022.
This method led to key results related to their growth, including:
41% Increase

in Conversion Rate (5.68% to 8.01%)

44% Decrease in CPL

Step 2
Develop Full-Funnel Keyword Strategy to Capture Demand
Our team also took things a step further by optimizing their keyword strategies to align with users search habits and to better position their business in their markets. We used a full-funnel strategy to align search intent with the appropriate ad. 
This allows us to build a bigger funnel for remarketing efforts while also providing information to those who are still researching. Lastly, this approach allows us to capture the most cost-efficient traffic with branded searches.
Upper-Funnel

: Educational keywords,  targets keywords parents use to understand a child's mental health challenges

Mid-Funnel

: Service-based keywords, including information related to teen mental health care services

Bottom-Funnel

: Highest intent keywords, including branded searches and location-based keywords like "teen therapist near me"
First, we optimized all bottom-of-the-funnel campaigns for location-based and high-intent keywords. 
Mid-funnel keywords have also proven effective for Embark. Parents are looking for information to understand their child's mental health challenges. Serving relevant ads to those keywords educates and positions Embark as a resource for teen mental health care.
By tweaking messaging and moving closer to the actual search terms Embark's clients are using to find care, we were able to drive significant growth for the most valuable sector of their business.
Key results are as follows:
74% Increase

in Conversion Rate (3.64% to 6.34%)

57% Decrease

in CPL
Our Results
Strategic Market Growth & Qualified Leads
After partnering with Cardinal Digital Marketing, Embark expanded from five markets to 14 with five new ones opening recently. Our experts serve as a strategic growth partner, consulting their marketing team on how to best build awareness and nurture prospects into new patients. We are continuing to help them on their mission to be the premier mental health treatment provider for teens and young adults.