See how Cardinal helped Tolson Center for Cosmetic Surgery increase their leads by 329%
Company Overview
Tolson Center for Cosmetic Surgery
Tolson Center for Cosmetic Surgery is a Georgia-based plastic surgery clinic that offers people facial, breast, body, and skin enhancements. People want to feel comfortable in their own skin, and the Tolson team offers the highest level of convenience, comfort, and safety when helping people become their very best.
While the Tolson Center has a stellar reputation, it needed some help bringing in more patients. After initial conversations with Cardinal Digital Marketing, a partnership was formed and Cardinal put its SEO and digital marketing skills to the test on bringing in new Tolson clients.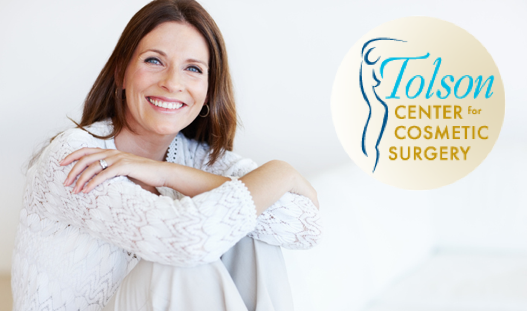 The Strategy
Where We started and How We Succeeded
Cardinal focused on a few components of its digital marketing strategy, but here's what really moved the needle:
Search Engine Optimization
We launched a complete overhaul of its website to align with SEO best practices and increase Tolson's conversion rate
PPC Campaign
Coinciding with the new website, Cardinal launched paid search campaigns and created ad copy that corresponded with complementary/custom landing pages
The Problem
Website That Does Not Correlate With The Ad
Did you know that when people click on an ad for a specific product or service and then are taken to the home page or a website that does not correlate with what the ad was about that it drastically increases your website's bounce rate?
Cardinal also dialed in the paid search campaigns to focus on specific products, thus increasing the Google quality score and improving the user experience as they browsed through the improved Tolson website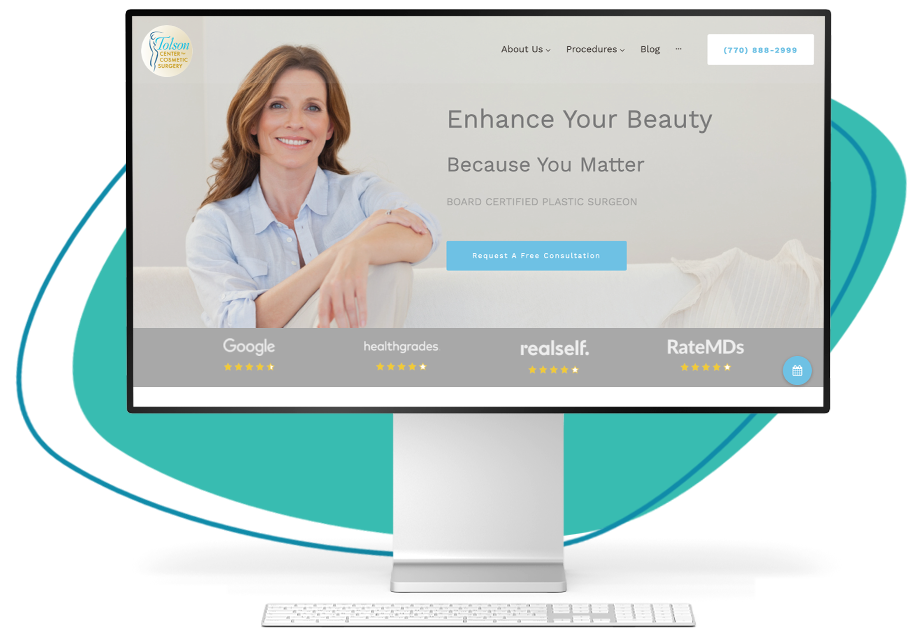 Step 1
Improving Tolson's Website
Cardinal's renowned website designers were able to accomplish this drastic improvement in lead conversion by redesigning the Tolson website in a way that resonated with users through attractive copy, images, and icons. The simplistic display made it clear to users on what Tolson does, how it benefits its customers, and what sort of action they should take next.
Cardinal also factored in an easy URL structure, fast website loading speed, and responsive design so that Tolson's service offerings could show up effortlessly on mobile devices and different-sized computer screens.
Finally, you'll notice that there are always 1-2 clear calls to action always present on the site, whether it's the phone number in the corner and a button to click to request a free consultation or learning more about Tolson's practice and procedures.
Step 2
Creating Our Own Unique Content for Tolson's New Website
To attract new customers that were actively searching online for ways to look and feel their very best wasn't just all about giving the Tolson website a face lift, though. We needed copy to convince online searchers that Tolson was the best place for them and their cosmetic surgery needs.
Therefore, Cardinal started by researching plastic surgery clinics in Cumming, Georgia, where Tolson was based. We looked for keywords that ranked for volume and relevancy, then used that to create our own unique content for Tolson's new website.
Always adhering to SEO best practices while making the user experience easier, Cardinal SEO experts also:
– implemented website redirects
– submitted a new sitemap to Google
– continuously monitored the website for crawl errors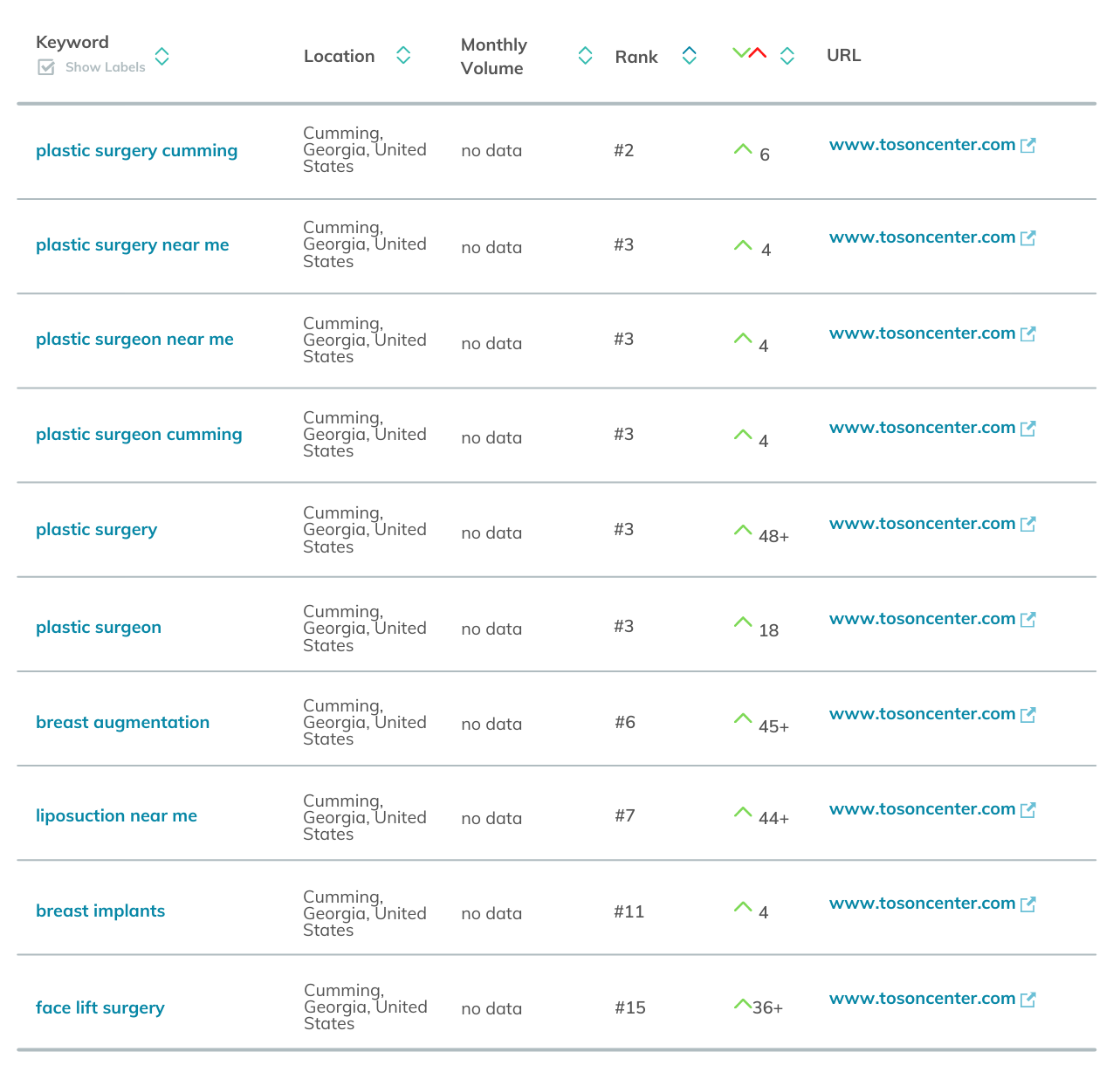 The Results
The Total Effort in Search Visibility Saw Astronomical Success
In the end, Tolson Center for Cosmetic Surgery was able to attract new customers by improving its online presence, making it as beautiful as their clients.
The term "Plastic Surgery" moved up 69 spots to the #3 position in search
engine rankings