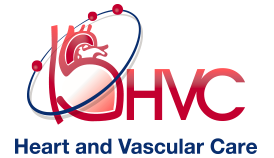 How we DOUBLED new Vein Treatment patient requests in only three months for an award-winning cardiovascular practice.
HVC (Heart and Vascular Care) MD is an award-winning cardiovascular care provider with eight offices scattered around the Atlanta area. They came to the Cardinal team with one goal in mind: a wealth of new patients. HVC wanted to grow their patient roster faster and more efficiently.
After consulting with the team at HVC, we did a thorough evaluation of their existing website, mobile experience, and SEO performance.
The Cardinal Digital Marketing team identified opportunities for growth, and drafted an ROI-focused plan to partner with HVC and achieve the medical practice growth they were looking for.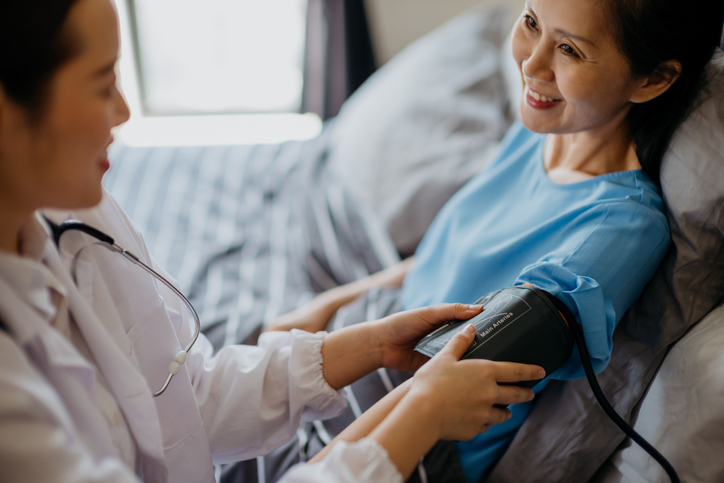 Website Redesign and Optimization
First, we needed to redesign the website. It needed to load faster, get optimized for mobile, and go through a thorough SEO optimization process. Without a top-notch, optimized destination, none of the leads we sourced through paid media or SEO would be likely to convert at a stellar rate.
Some of the problem areas we marked in the plan for website improvement:
Redesign the website to be responsive. The mobile phone experience would be just as dynamic as the desktop experience.
Optimize images to improve website loading speeds. Slow-loading sites are ranked lower by Google's ranking algorithms.
Organize and optimize content. Terms like "heart doctor" and "cardiovascular specialist" needed to be wisely worked into the site, in headers and in quality, longform web content to ensure organic visibility.
Second, we needed to give HVC complete visibility into how their paid media and SEO efforts were doing. So, we put them in the driver's seat – no more flying blind.
The Cardinal Digital Marketing team delivered a custom marketing dashboard, so that HVC could see every conversion that came through their pay-per-click campaigns and SEO optimization.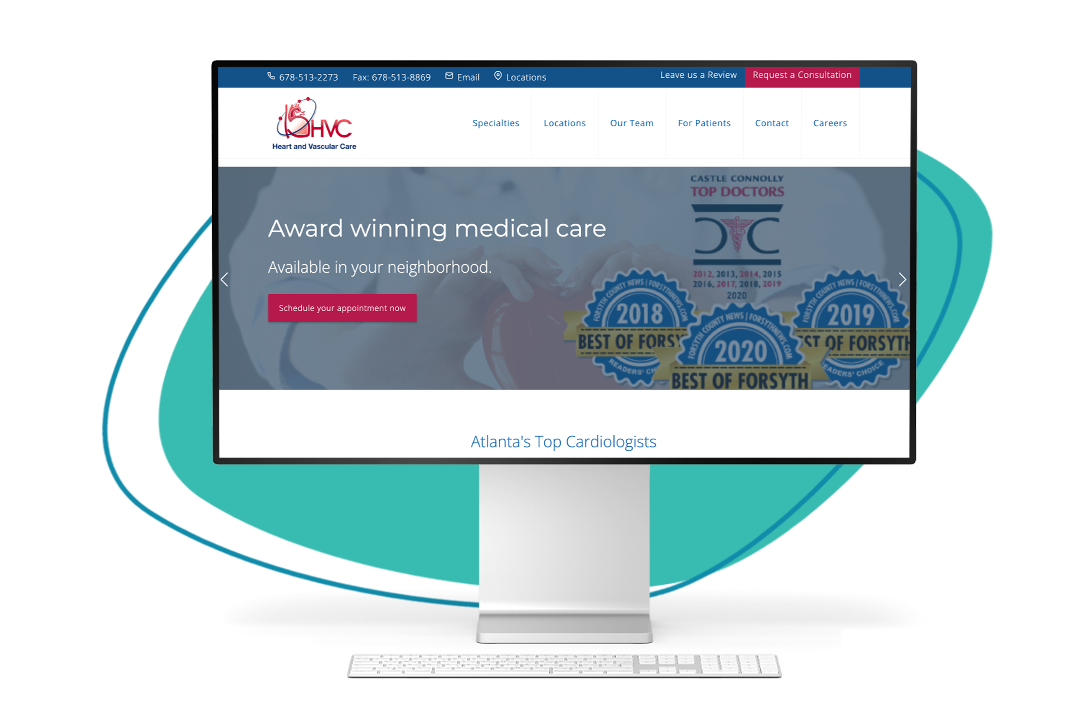 Search Engine Optimization for the Win
The Cardinal Digital Marketing web design team went straight to work redesigning the HVC site. We added image compression and browser caching. We coded the site to be responsive, so that it worked equally well as a mobile-first website and as a desktop site. We optimized the content to make sure it would perform well for the SEO keywords they needed to rank for.
Then when HVC was happy with the look and feel of their new website, we launched.
After we launched the brand new website, HVC saw traffic improve right away. SEO ranking metrics rose sharply for 108 strategic search terms over the following weeks.
HVC ranked number one in unpaid, organic Google search for terms that bring in new patients – terms like "vein treatment," "cardiovascular specialists," and "heart doctor near me." Through the pull of truly effective organic search optimization, HVC began to reach new patients who were looking for help right there in the HVC neighborhood.
Organic SEO ranking wins:
HVC organic search rankings improved for 108 strategic SEO keywords.
HVC ranked in the top three Google search results for 68 key search terms.
Organic website visits shot up 25% year over year, with a 20% increase in new visitors. Search visibility rose a full 24%.
Other by-products of the website redesign:
Load speeds improved drastically. The HVC site is now one of the fastest out there.
It looks beautiful, and more importantly, user-friendly on mobile phones and desktop computer screens alike.
It provides a more focused experience, guiding new patients through the funnel, leading them to convert to new patients.
Building a Profitable Pay-Per-Click Machine
Every good pay-per-click campaign ends in conversions, which usually happen on landing pages. To get a higher conversion rate, the landing pages need to be tailor-made to the search terms and outcomes you're optimizing for.
So after an in-depth discussion with the HVC team, we designed, built, and launched sleek, custom landing pages, tailored to specific PPC campaigns, to ensure they would start to get optimum results. We worked closely with the HVC team to make sure the messaging and targeting were just right. Then we launched a comprehensive PPC campaign to target the North Atlanta area.
Why fence these PPC campaigns off in the North Atlanta area? We went with a designated market area because we wanted HVC to get the most out of their PPC budget, by maximizing their visibility in the most crucial location. The best way to do that was to focus on the area with the largest concentration of HVC offices, and that happens to be the Alpharetta area.
New patient appointment requests began streaming in from the new PPC campaigns immediately, but we weren't finished.
We had to keep pushing and optimizing until we got the real ROI the client was looking for. The big win came from another channel: organic search.
The Results
This is Why Cardinal is ROI-Driven
We get results. We partnered with the HVC team, listened to their big goals to grow the practice, and hustled at a smart strategy until it worked.
The bottom line? Over a three-month period, patient appointment requests skyrocketed 93%.