Learn how a new behavioral mental health brand grew from 6 to 31 locations in just 5 months.
Overview
Comprehensive Digital Marketing Strategy Built for Expansion
A new mental health brand, Geode was growing quickly and opening new locations at a rapid pace. As a result, they needed a growth partner to guide their overall digital marketing strategy and support new locations as they were acquired.  
Cardinal stepped in, acting as a trusted partner and strategic advisor to Geode through their continued expansion in this competitive space. Since partnering with us in August 2022, they have gone from 6 locations to 31 in just 5 months.
We took a comprehensive approach to Geode's digital marketing strategy, essentially building it from the ground up. We started with a strong SEO foundation and continued optimization, along with a scalable paid media strategy. To top it all off, we created an integrated marketing tech stack to help Geode make better-informed marketing decisions that align with their overall business goals.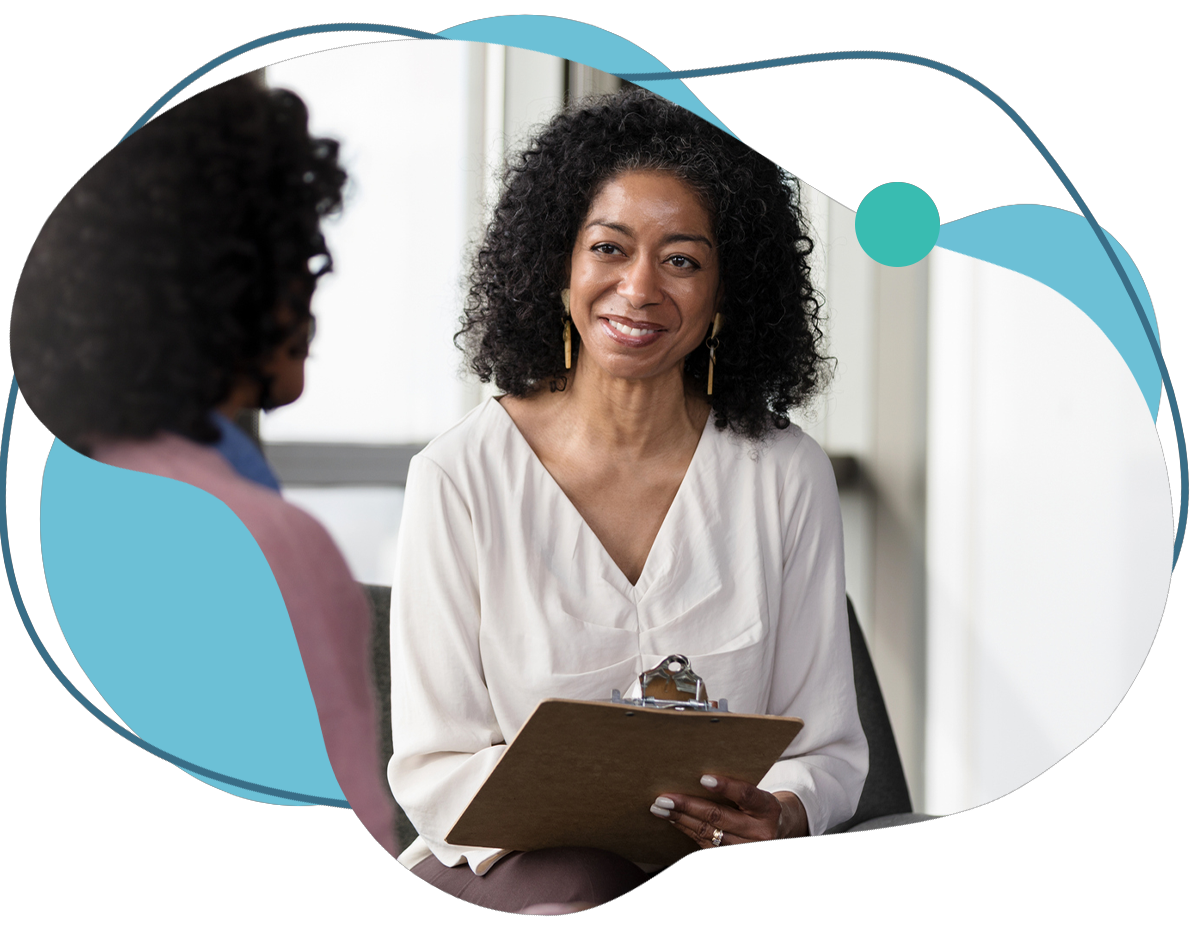 About The Company
Geode Health
A private equity-backed mental health brand that offers both in-person & telehealth care, Geode's services include talk & psychotherapy, as well as psychiatry & medication management. 
Initially founded in Texas and Illinois, Geode has now expanded to include 31 locations and growing, with offices in Georgia and North Carolina, as well, achieving this impressive growth via de novo sites and M&A.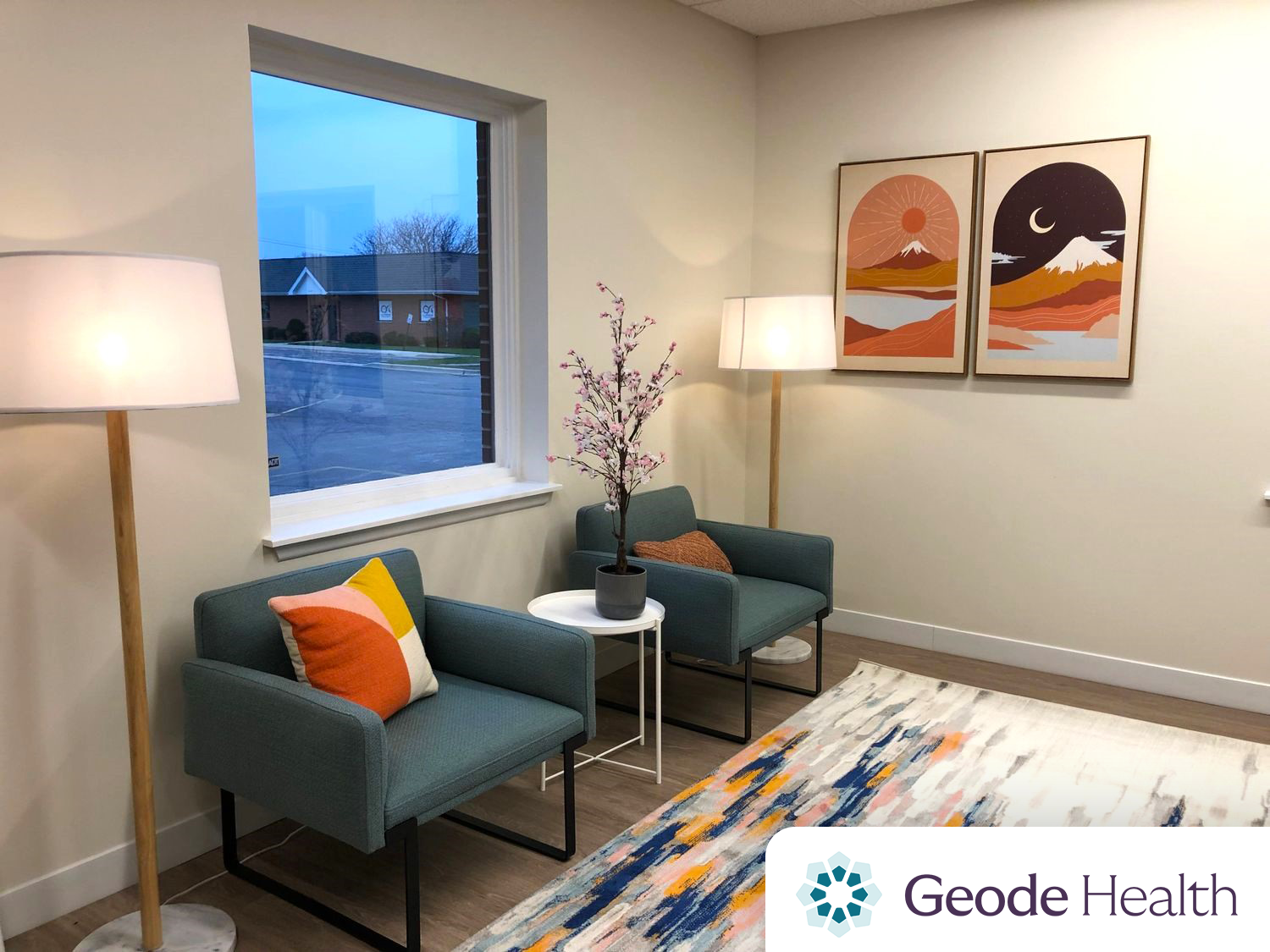 Challenges:
Geode's website structure couldn't scale organically

As a new business in a highly competitive space, their organic presence was extremely limited

.

Existing campaigns were poorly structured and missing out on opportunities for improvement.

The brand was tracking the wrong KPIs and lacked robust campaign performance metrics
Goals:
Develop a scalable digital framework to allow for continued expansion & the addition of new practices.

Ma

ximize the number of bookings at all Geode locations.

Accurate data reporting to precisely gauge CPL.

Establish organic visibility for de novo offices post-acquisition.
Our Comprehensive Digital Strategy
Implementing a Full-Service Strategy Across a Growing Network
Geode has been on a journey of rapid growth since partnering with Cardinal. Our full-service digital marketing strategy for the brand includes SEO, Paid Media, & Analytics. Since Geode is primarily focused on the success of their de novo locations, we also tailored the strategy to build demand for each new location prior to their openings so that every de novo practice launches quickly and with patients already booked.
Step 1
Optimized Keywords and Content for Localized Edge
The vast majority of Geode's keyword coverage was beyond page 2 of Google SERPs, significantly limiting CTR and resulting in minimal organic traffic. While Geode had a solid foundation for increasing their visibility for core local keywords, they needed more work to truly become competitive in the space.
In order to establish organic visibility in each new Geode market, we did the following:
Optimized location pages for each new office (dominate organic results)

Created and optimized Google Business Profile for new offices

Leveraged Yext to extend local presence to all major directories (dominate offsite listings)

Built Service & Conditions pages for Geode's website
In order to drive users at all stages of the funnel through high-quality content, we:
Created an entire new library of conditions and services content to build semantic relevance with search engines to get Geode appearing in organic results for bottom and mid-funnel queries 

Developed supporting blog content to build internal links and boost crawlability

Conducted an extensive site health audit and series of optimizations to ensure all new content was discoverable and indexable.
Step 2
Pivoted Paid Media Strategy for Enhanced Targeting
For Geode's paid media strategy, we started from scratch by creating a brand new Google Ads account. We created a scalable structure that could easily onboard new practices as they opened and allow us to continually optimize and pivot our strategy based on their business goals.
Distinct campaigns were created for each market to optimize targeting. For keyword targeting, we started by eliminating broad match, and switched to phrase & exact match. We also separated brand/non-brand funnel-type keywords, expanded keyword lists to better capture all high-intent search variations, and updated and organized Negative Keyword lists to ensure we were properly negating irrelevant traffic at the account level, and all the way down to the ad group level.
The media landscape is always evolving. Since broad match is now the only match type that uses all signals available to understand the intent of each query and target audience, we pivoted the strategy to now use broad match keywords with super high intent.
Finally, we revamped Geode's ad copy to be more engaging and robust and updated Geode's copy for each treatment category (anxiety vs depression).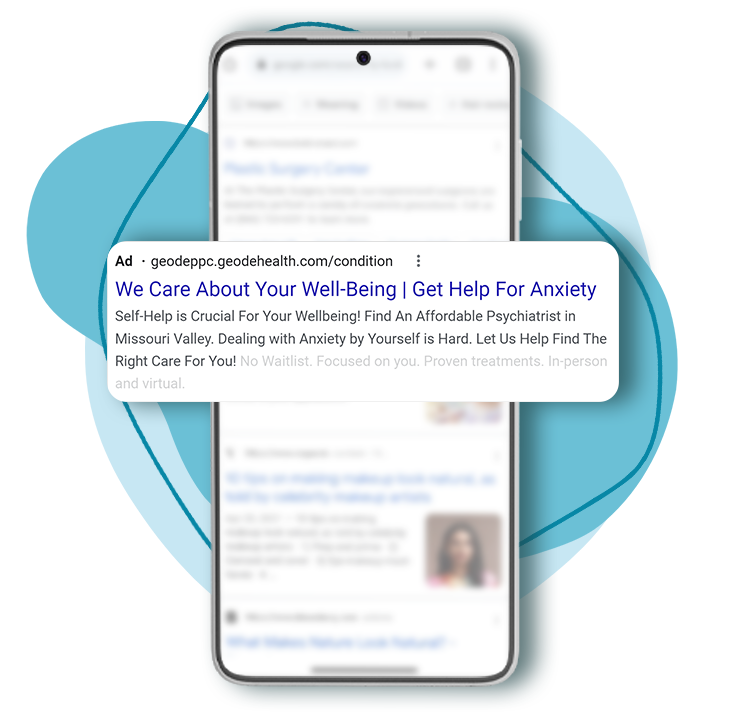 Step 3
Improved Analytics to Streamline Marketing Efforts
We built custom reporting dashboards based on the KPIs that are most important to Geode so they could understand how each campaign contributed to performance, as well as each channel (SEO, PPC) for every individual location.
Because Geode has switched their emphasis from new patient volume to bookings, we optimized their dashboard to support this by integrating Liine into their reports. This AI-powered call recording and automation platform is not only able to track the number of online booking submissions for each location but also able to track:
The number of bookings driven by each channel (SEO, PPC, Organic Social, etc.)

The type of phone calls by location & channel

The reason new call leads didn't book an appointment
With Liine in place, we can now automatically identify "reasons not booked" for every new patient that fails to convert, allowing us to more accurately advise Geode on their marketing strategy and fine-tune marketing endeavors.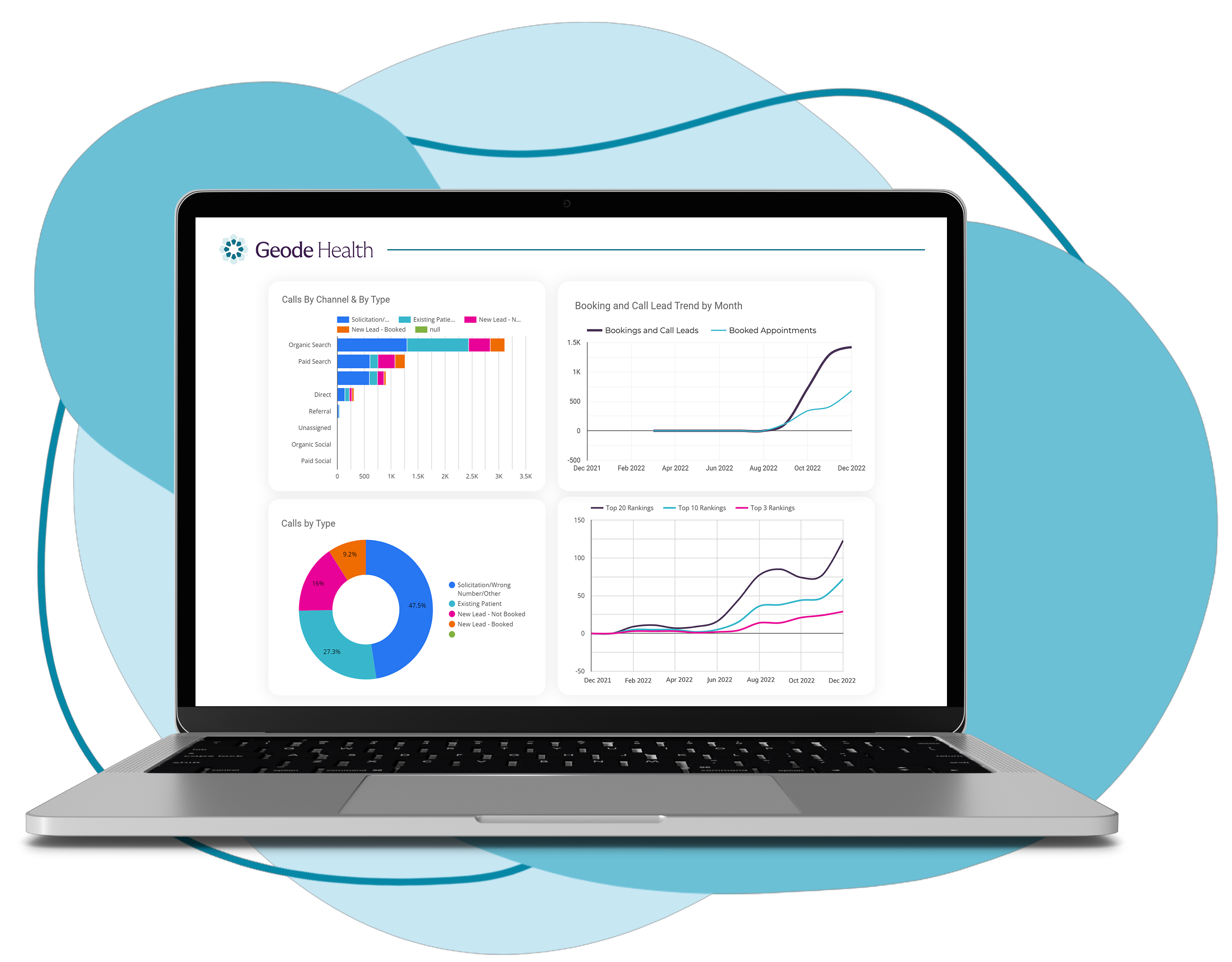 Our Results
Huge Increases in Lead Volumes and Bookings for Minimal Cost Per Booking
The Cardinal Digital Marketing team implemented a full digital marketing strategy for Geode that included continued strategy support and optimizations to their paid media campaigns, SEO, and analytics, building a strong digital foundation for this brand-new, high-growth mental health group. Emphasizing the analytics standpoint, we helped Geode integrate the necessary tech to track performance and patient volume, giving them the insights necessary to guide their marketing strategy and understand if they're tracking to meet growth goals as they open more de novo practices.
As an ongoing partner in Geode's growth, we are consistently pivoting the strategy to match thier needs, adjusting from exact match to broad and leveraging optimized dashboards for bookings instead of focusing on new patient volumes.
Overall, Geode experienced significant improvements in SEO and media as a result of our team's efforts, including a 97% increase in top 10 keyword rankings, a 208% increase in organic traffic since June 2022. Geode also saw a 39% drop in CPL in the first 3 months of Cardinal managing the account, despite a 227% increase in spending, leading to a 435% increase in lead volume. We were able to scale up spending by more than double within a month with little to no impact on Cost Per Booking. Geode saw 138% higher spend and 120% higher bookings for only 8% higher Cost Per Booking MoM.