How an addiction treatment company reduced total patient acquisition costs with an efficient paid media strategy.
Overview
An Efficient Media Strategy That Can Scale
Regard Recovery's main goal was to improve their digital presence to better reach customers for their addiction and mental health treatment services, which is why they partnered with our experts at Cardinal Digital Marketing. 
We built a strong media foundation that they could use to scale efficiently and generate a consistent pipeline of qualified admits at their target acquisition cost.  
Between June and July of 2022, we scaled up spending by 35% and acquired 40% more leads while decreasing CPA and improving conversion rates by 6%. Notably, we were able to maintain a CPA that was 78% lower than their target CPA goal, which allowed them to meet their overall target patient acquisition cost goal. 
Since partnering with us, they've also experienced a 30-40% increase in close rate from opportunities like web leads and signed on 80 to 90 new patients.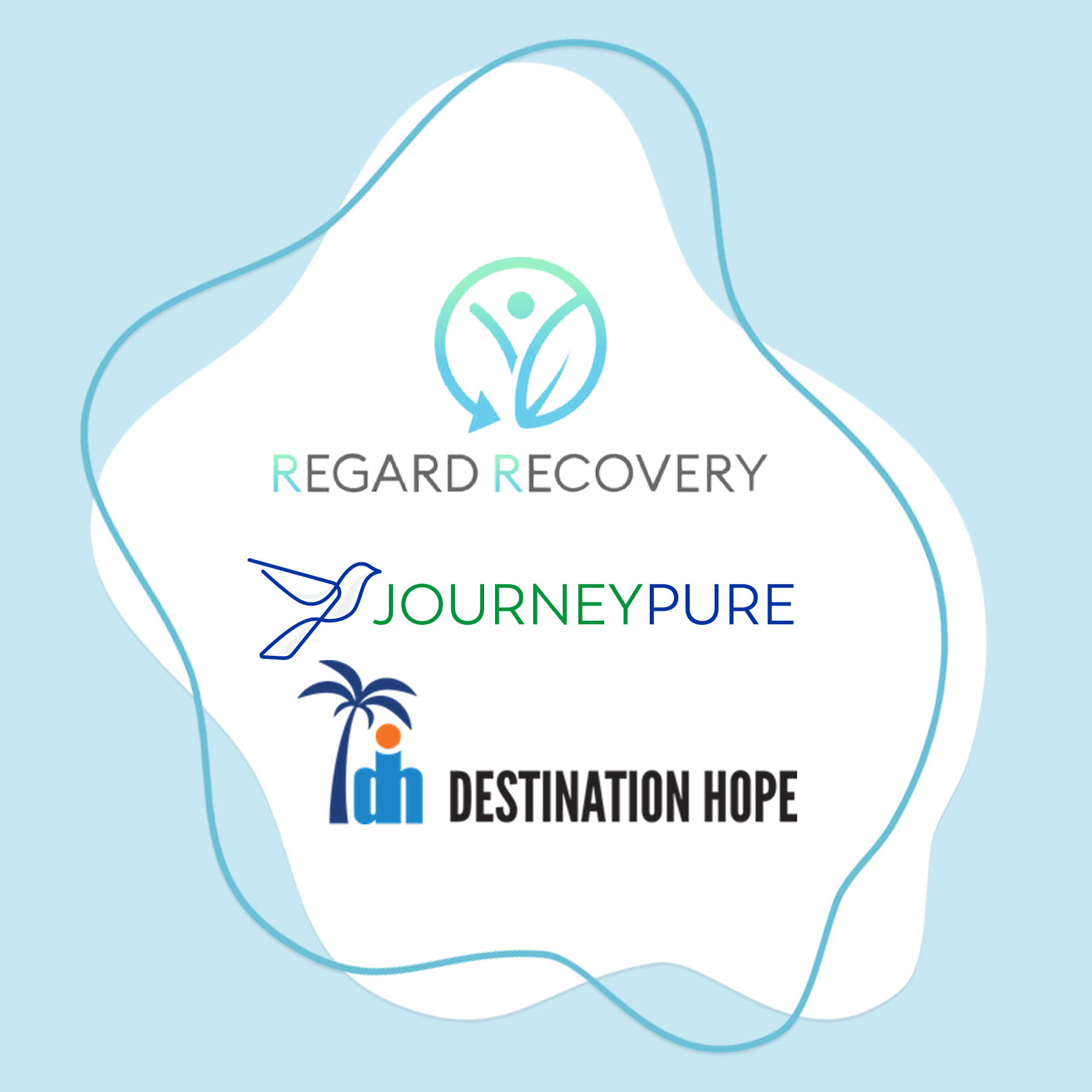 About The Company
Regard Recovery (JourneyPure and Destination Hope)
Regard Recovery is a residential and outpatient treatment provider that serves as the parent company for JourneyPure and Destination Hope. JourneyPure is a leading substance abuse and mental health treatment provider that is known for its exceptional outcomes and evidence-based practices. Destination Hope provides both substance abuse and mental health treatment, which necessitated a slightly different media strategy.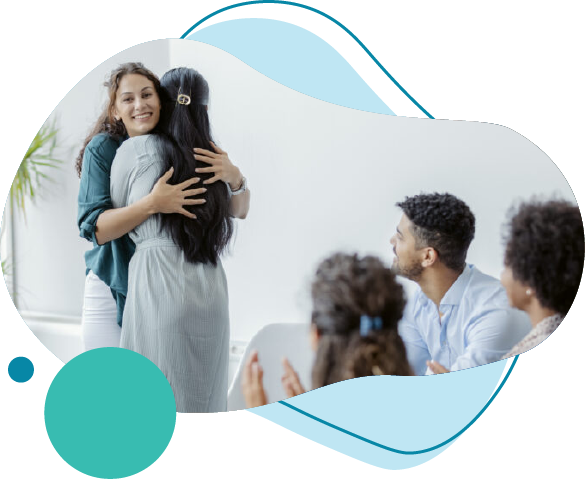 Challenges:
Competitive addiction treatment market with high customer acquisition costs

Immature and semi-operational media strategy

Generic keyword targeting that generated poor-quality leads
Goals:
Establish a customer acquisition cost (CAC) benchmark

Reduce the cost of acquiring new patients while increasing the volume of patients

Scale their digital marketing efforts while maintaining their CAC/ROI target

Merge newly acquired locations with existing markets and websites effortlessly
Our PPC Strategy
Build an Efficient Google Ads Strategy to Generate High-quality Leads at a Low CPA
Every client strategy is unique to their market, brand structure, and goals, and we begin each engagement with a robust audit. These findings inform our strategies to ensure that we're meeting their specific needs. 
Our team at Cardinal decided to tackle Regard Recovery's issues with their Google Ads strategies from three angles: account restructuring, keyword targeting refinement, and landing page optimization. By focusing on these different aspects of their media strategy, we were able to create an effective PPC strategy to reach qualified prospects, communicate the brand's value, and lead them to conversion
Step 1
Restructure Google Ads Account to Improve Performance and Reduce Ad Costs
After analyzing their existing account structure and campaigns, our team at Cardinal decided to consolidate their campaigns to clean up any clutter and ineffective campaigns. Consolidating accounts makes it easier for Google's algorithm to gather more data to optimize campaign performance and improve lead quality. To do this, we began combining strategies for centers that were close to each other instead of running separate campaigns for every single location.
Step 2
Refine Keyword Strategy to Reach High-Quality Leads
Additionally, we shifted our focus to high-intent keywords while also testing broad match and low-intent keywords that have worked for their business in the past. This involved setting and altering bids to work within their budget.
Rigorous search term monitoring and location-specific keyword optimizations ensured we didn't lose any efficiencies by using a one-size-fits-all approach. Our keyword strategy was customized for each brand and for all locations within that brand.
Keywords that performed well and generated quality leads included:
[substance abuse treatment louisville]

"addiction rehabilitation centers nearby"

"alcohol abuse detox center near me"

"alcohol abuse detox center near me"

"Alcoholism clinic"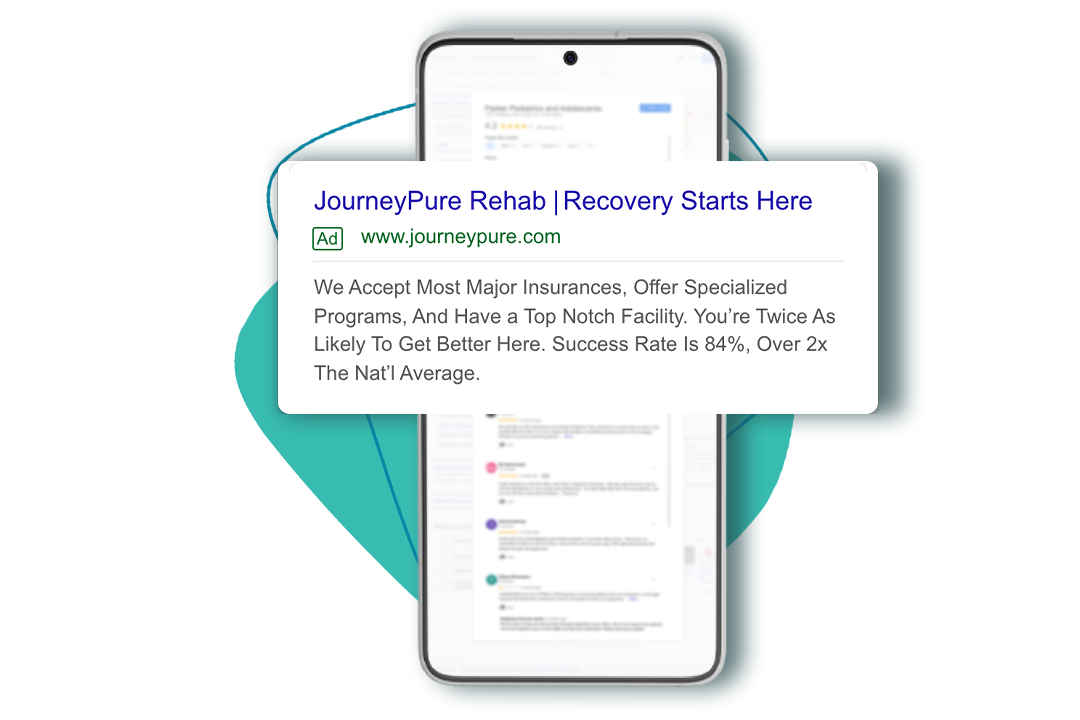 Step 3
Optimize Landing Pages for Conversions
An effective media strategy doesn't stop at the end. The post-click experience must be optimized. We evaluated their landing pages to ensure they were guiding their target audience all the way through the funnel successfully on mobile as well as online. 
The main changes we made to this page were to shrink the chat box feature on mobile so it doesn't take over the entire page and added a sticky "Call Us" button that stays on the screen even as you scroll. Instead of digging around the website to find contact information, these changes made it easier for users to take action once they gained the information they needed.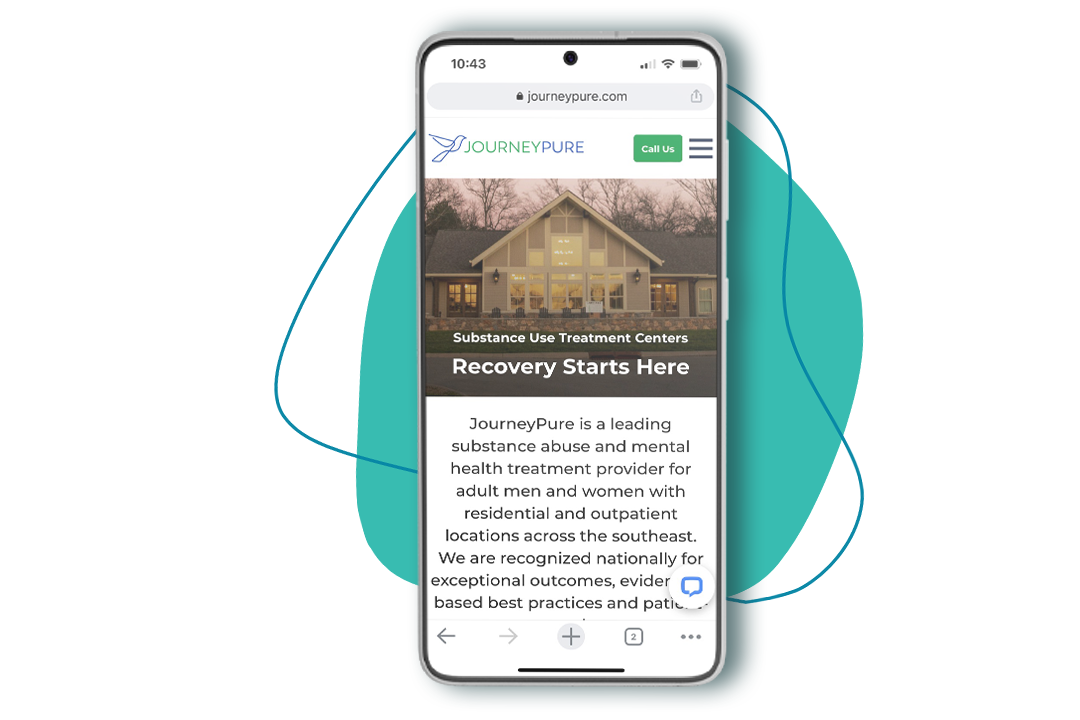 Our Results
Achieved Total CAC Goal & Built a Strong Media Foundation for Future Growth
After working with Cardinal Digital Marketing, Regard Recovery now has a strong media strategy that brings in a steady pipeline of qualified admits 78% below their target acquisition cost.  As a result, we were able to help them lower overall customer acquisition costs.
Unlike other agencies that lower customer acquisition costs at the expense of quality, the leads we brought in met Regard Recovery's quality standards and had a high conversion rate into new admits.