A holistic digital marketing strategy increased call volume by 81%
Company Overview
North Atlanta Ear, Nose, Throat, and Allergy (NAENTA)
North Atlanta Ear, Nose, Throat, and Allergy (NAENTA) is a healthcare practice that wants to make sure your senses are working properly so that you can breathe, smell, and hear everything you want to.
Recently expanding its practice to locations in Georgia including Cumming, Alpharetta, and Dawsonville, NAENTA needed to find patients who needed their help.
This is where Cardinal comes in…by partnering with us we were able to kickstart new SEO and pay-per-click campaigns that targeted patients in their locations, specifically its new Alpharetta one.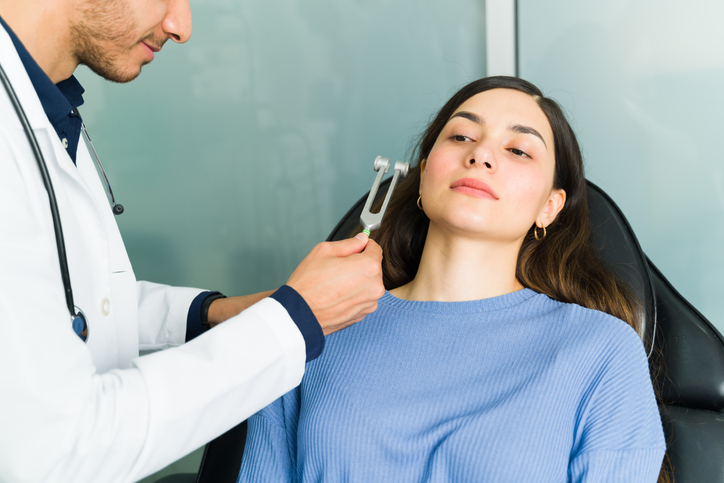 The NAENTA site needed to be informative, look good, and make it easy to book an appointment
However, to get people to book an appointment, NAENTA needed to do more than just get them to the website. The NAENTA site needed to be informative, pleasing to look at, and make it easy to book an appointment.
Therefore, Cardinal stepped in and performed a complete overhaul to the site, keeping SEO best practices in mind.
See how easy it is to book an appointment?
Not only did prospective patients find the new site simple and easy to navigate, but search engines noticed as well. It didn't take long for NAENTA to rise in the ranks in search engine results:
#1 in Dawsonville, GA ent doctor
#1 in Dawsonville, GA sinus doctor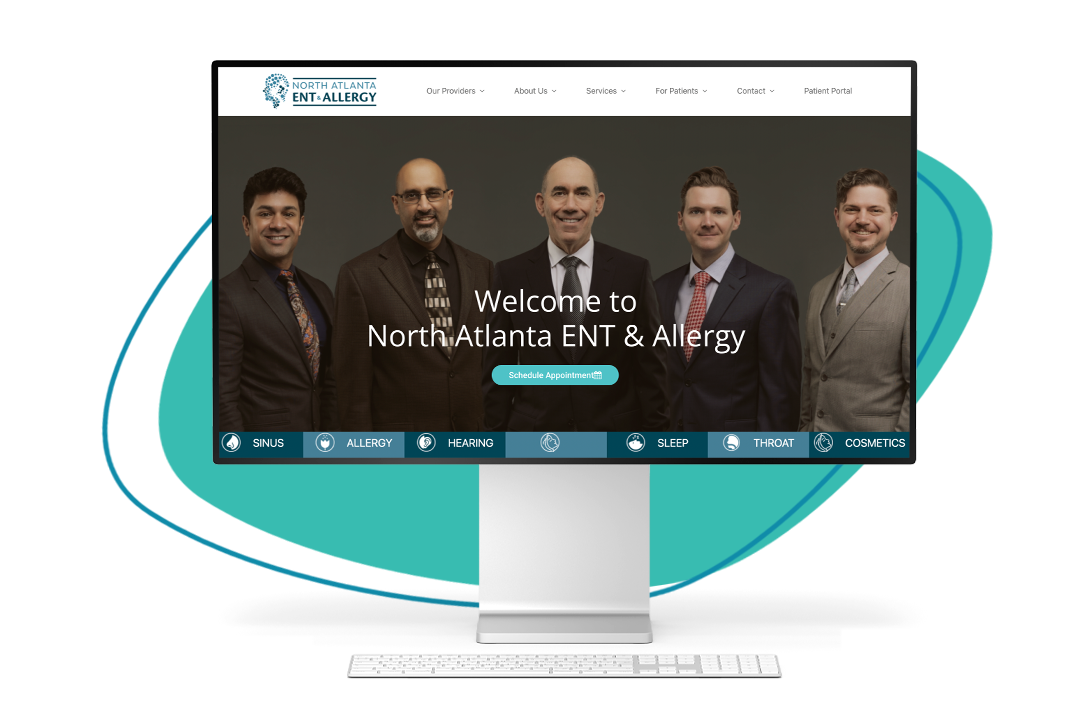 Along with redoing the website, Cardinal also worked with NAENTA to involve reputable online directories and review sites through its link-building process
This boosted NAENTA's keyword rankings and overall organic visibility
87%
in organic website traffic
87%
in new visitor traffic through organic means
The Results
We Successfully Drove Higher Quality Leads to the Website
We successfully drove higher quality leads to the website and then made it easy enough for patients to find the information they were looking for and schedule an appointment! And check out how much impressions (aka awareness) went up in Google due to properly optimizing NAENTA's digital marketing efforts and generating positive reviews.
Cardinal also took over NAENTA's Google Ads account, conducting a new keyword analysis, restructuring campaigns, and expanded ad groups, focusing on using higher converting keywords while keeping the cost-per-click low. It worked. In the first month after reorganizing NAENTA's PPC campaigns, we gained immediate traction.
Cardinal didn't stop at just website redesign, link building, and Google Ads to help NAENTA drive traffic, though. We also launched ongoing email campaigns promoting NAENTA's new products, services, and helpful information and trends to NAENTA's new and existing customers
This kept NAENTA top of mind and kept driving organic traffic back into the website.
Doesn't this make you want to get your ears, nose, throat, and allergy issues checked out today by NAENTA's amazing staff? Their compassion and willingness to innovate definitely made this premier Georgian medical practice one of our favorite clients.