Expanding DSO attracts new patients through optimized PPC strategy.
Overview
Improved Lead Quality & Brand Awareness in a Competitive Market
The Smilist had a problem—the DSO was struggling to attract new patients in intensely competitive and saturated markets where there was little awareness of their in-house specialties. Cyclical fluctuations in patient volume and revenue, including summertime lags and challenging fourth quarters, further complicated their patient acquisition efforts. 
With Cardinal's support, The Smilist has been able to bring in more patients, improve the quality of leads, and establish the analytics foundation they need to evaluate performance, measure ROI, and effectively guide their expansion strategy.
Since establishing a partnership with us in November 2022, the dental organization has opened 6 new locations. Cardinal has been there every step of the way to help ensure each location launches smoothly with booked patients.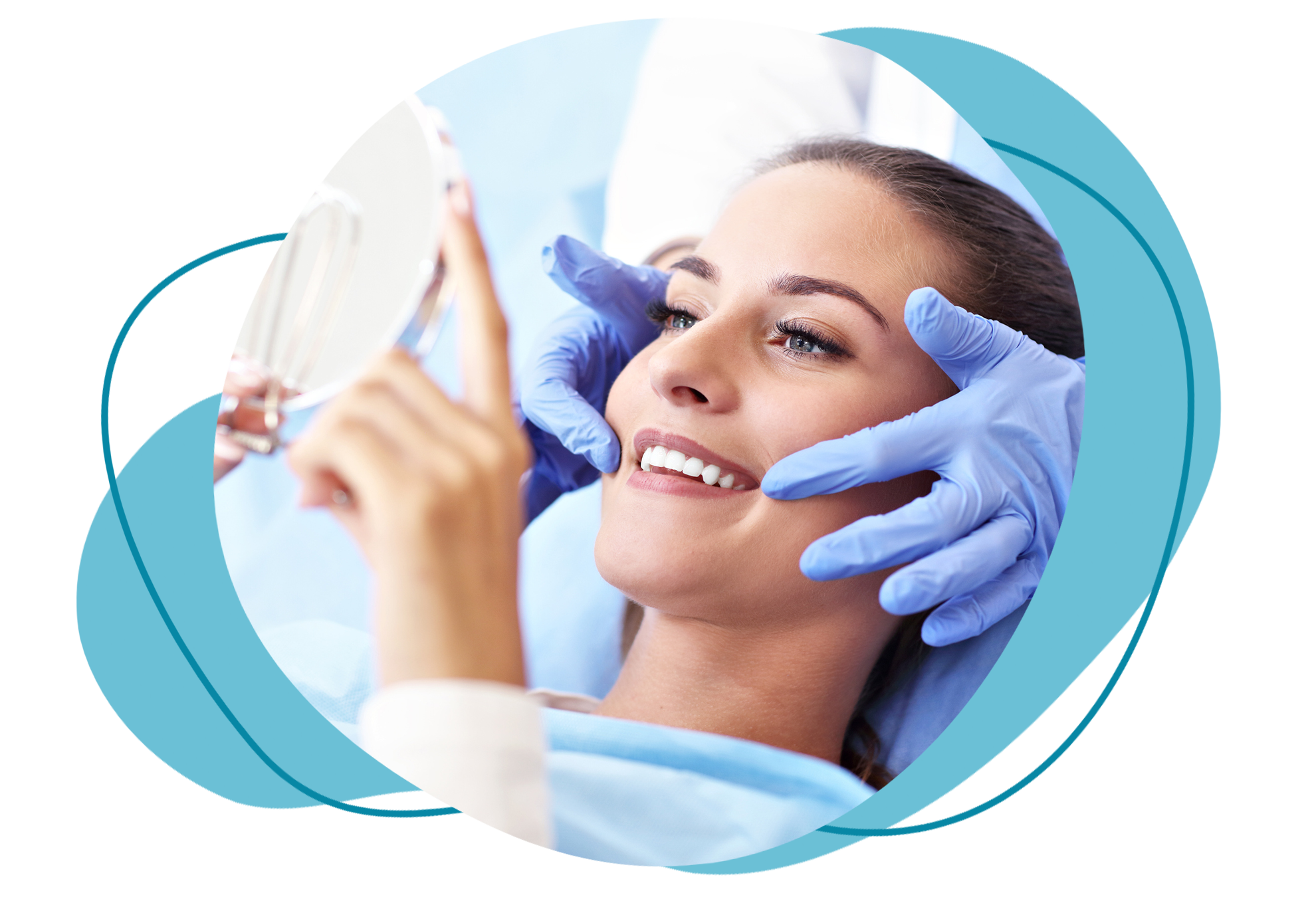 About The Company
The Smilist
A PE-backed leading dental support organization in the New York Metro area, The Smilist has grown rapidly since it was founded in 2014. The DSO now operates more than 60 branded and non-branded locations across New York, New Jersey, Pennsylvania, and Connecticut.
Across this expanding network and in all their efforts, The Smilist strives to offer exceptional patient experiences at an affordable price.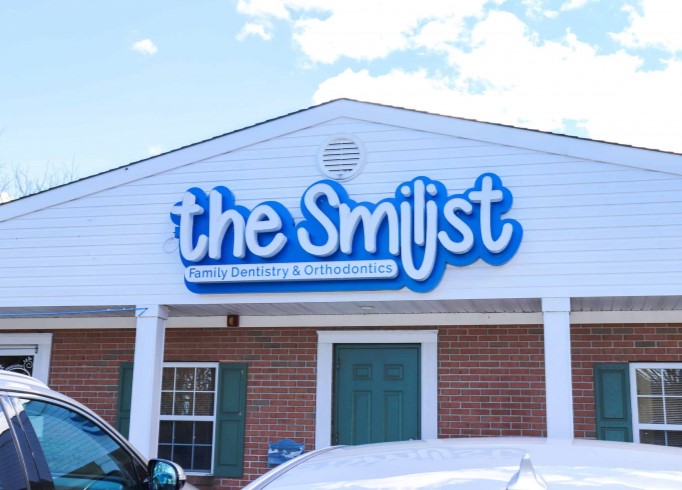 Challenges:
The Smilist faced a number of challenges, including:
A highly-saturated NY Metro market

No visibility into the quantity and quality of dentistry leads

Significant lags in patient volume due to seasonal shifts
Goals:
We set the following goals for The Smilist:
M

aximize lead volume and improve overall lead quality

Drive new patients to legacy and new practices as they scale

Achieve a significantly lower cost-per-lead
Step 1
Taking a Multi-faceted Approach to PPC
Our approach with The Smilist centered on a multi-faceted strategy that would maximize lead volume, improve lead quality, and ultimately meet location-specific lead targets for the organization.
Across our efforts, we maintained a focus on enhancing campaign structures, optimizing keyword usage, and refining ad content to effectively target specific locations and services.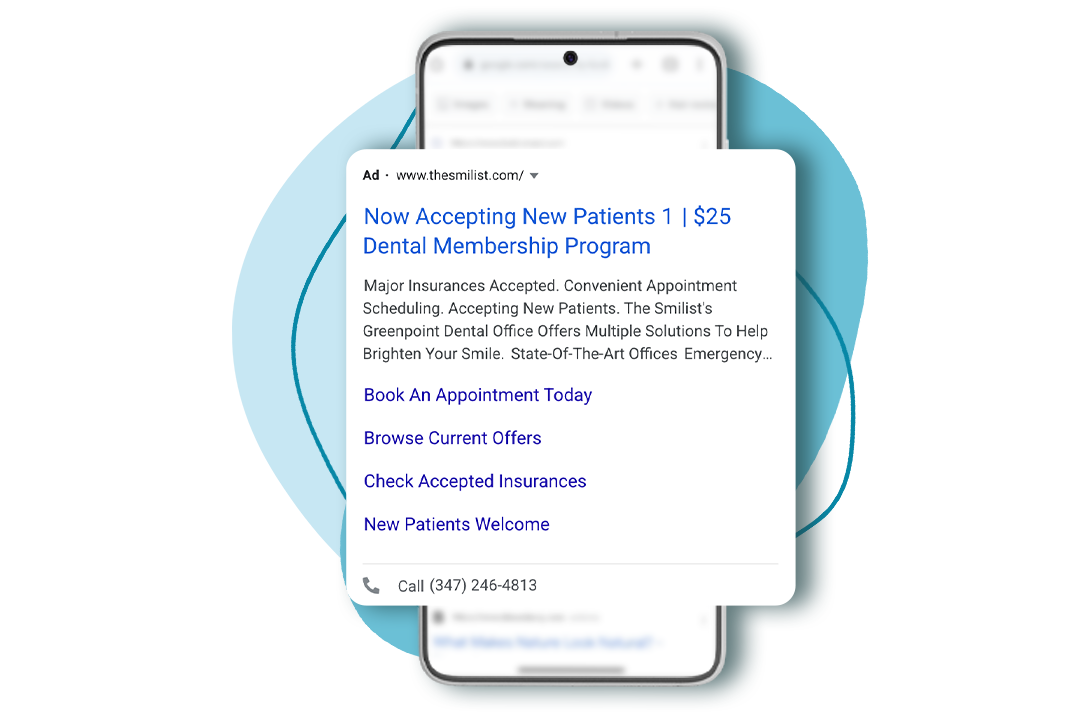 Our Hands-on Management Approach
Optimizing Structure, Keyword Strategy, and Copy in PPC Campaigns
Account Structure
We restructured The Smilist's account, leveraging existing campaigns and consolidating them to leverage Google's Machine Learning capabilities to improve overall account efficiency.
To target specific locations across The Smilist network of offices and raise awareness of services, we used location-specific campaigns with service-specific ad groups based on each individual location.
Keyword Strategy
In optimizing The Smilist's keyword strategy, we launched our restructured campaigns using phrase and exact match keywords based on research into keyword performance.
Keyword strategy primarily focused on mid and high-intent keywords ("dentist near me"; "dentures near me") to avoid spending on low-intent ones that attract irrelevant search terms and higher funnel users who are not ready to convert.
Ad Copy
The Smilist's original ad copy did not use key assets or ad extensions and did not include many important value props that could differentiate the brand from other dental practices. We added RSAs with all 15 assets, site links, structured snippets, callouts, and call extensions. 
To improve CTR and ad performance, we added image extensions, brand logo, and business names to all ads.
Step 2
Targeting Local Growth via Analytics
Before coming to Cardinal, The Smilist did not have a proper analytics setup in place beyond the call-tracking solution CallRail. As a result, reporting was a major pain point for the organization. With no way to measure or calculate cost-per-lead, the DSO was unsure of what they were spending to acquire new patients. 
In response, we built custom reporting dashboards to track campaign performance, featuring the following highly relevant KPIs:
Volume/Type of Lead

Cost-Per-Lead

Performance by Location
To understand the impact of their investment on the quantity and quality of leads, we helped them build an end-to-end measurement foundation. This will enable them to determine the ROI of their marketing investments. By taking this data-driven approach, we can ensure the efficient allocation of resources per location. As part of our ongoing partnership with The Smilist, we are continuously monitoring, reporting on, and understanding the data, so that our team can continue to make timely adjustments to our strategy.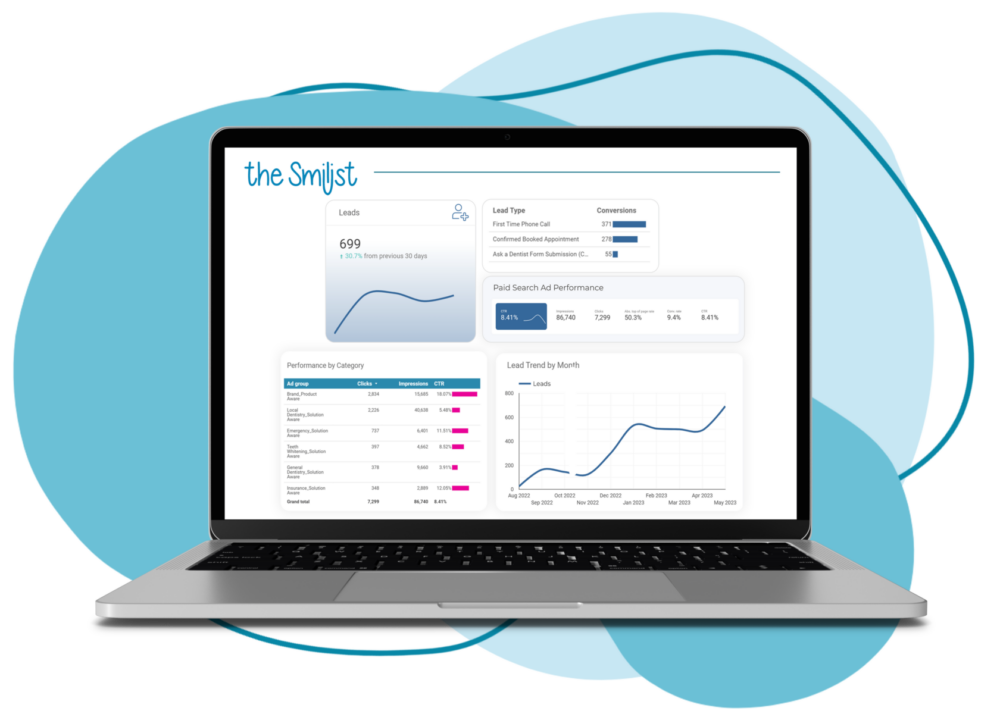 Our Results
Increased Conversions and Lead Quality at a Fraction of the Cost
As a result of partnering with Cardinal, The Smilist has seen a 19% decrease in cost-per-lead and 48% increase in conversion rate from March 2023 – May 2023. We have also significantly improved the quality of their leads (21% increase) by making sure our campaigns are only optimizing towards the highest quality leads—Confirmed Booked Appointments (form submissions) and First-Time Phone Calls—instead of the clicks tracked and reported on by their legacy campaigns. 
Because of the success we have created for The Smilist, the organization trusts us to provide budget recommendations at the end of each month that offer insights into which locations are performing well and which are not and highlight which locations should receive more spending. As The Smilist continues to scale, we are experimenting with bidding strategies, keyword list refinements, and ad copy adjustments to effectively pivot our strategy to benefit new locations that need more patients.