How we launched a new behavioral health brand and increased TMS lead volume 1000%
Overview
Built a Digital Presence from the Ground Up to Spur Organic Growth
BestMind Behavioral Health wanted to drive new patient volume for their physical locations, particularly for TMS Therapy–one of four service offerings that provide depression patients with a viable alternative to medication and talk therapy. 
Given their limited marketing experience, they needed a strategic advisor who would design, build, test, launch, and actively manage the new brand rollout–a significant ask for a completely new company operating in the highly competitive telehealth and mental health spaces.
We partnered with BestMind to implement a complete website redesign, along with fresh creative branding, coupled with a new SEO, PPC, and paid social strategy that effectively drove the right message home with target users.
By creating a full-funnel digital marketing strategy from the ground up, we were able to build a brand that patients love, spur organic growth, and increase awareness to drive qualified leads.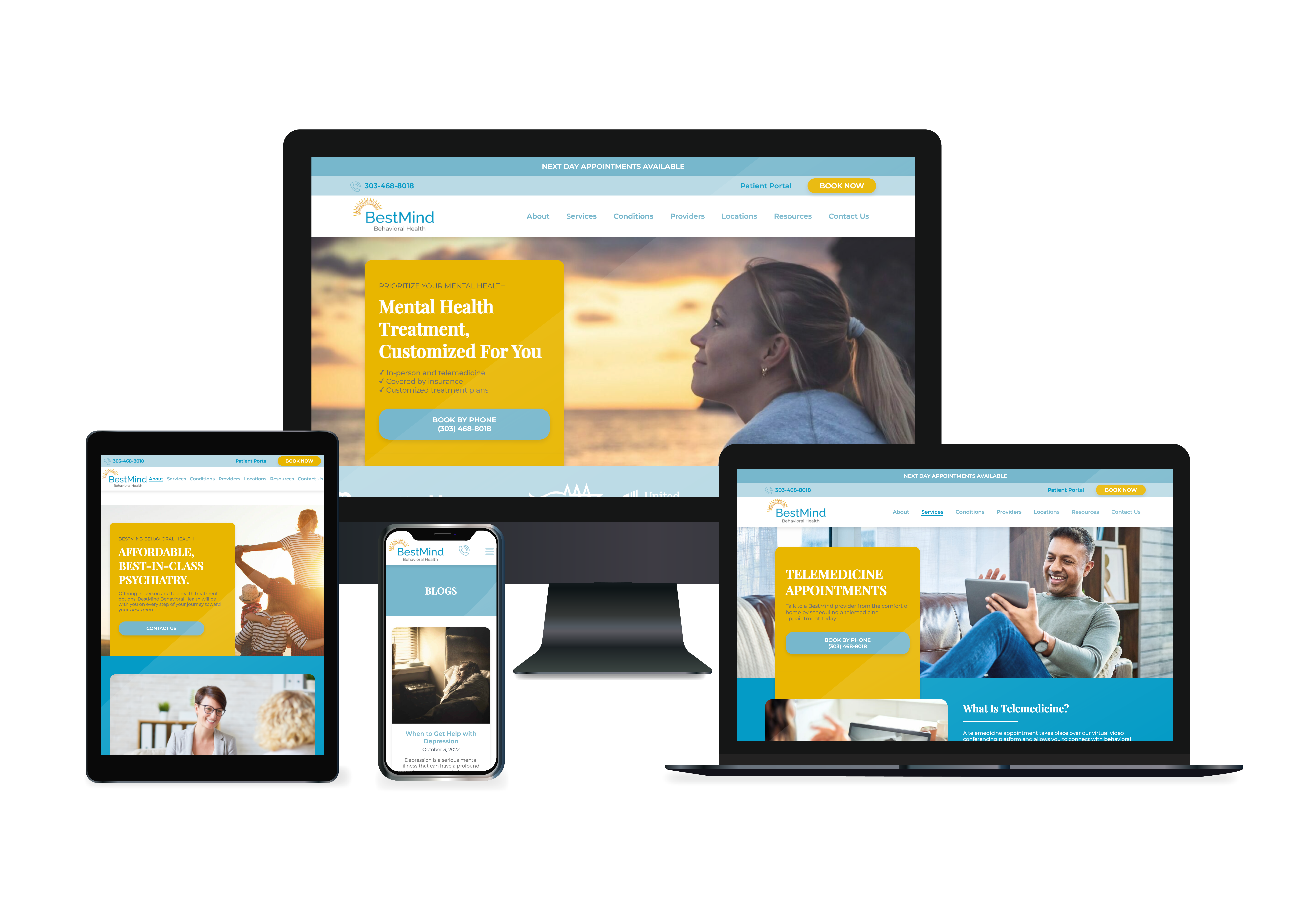 About The Company
BestMind Behavioral Health
BestMind Behavioral Health is a mental health provider that offers in-person and telehealth treatment options. They offer medication and alternative therapies to treat a range of mental health conditions.
Specializing in prescription medication and medication management, BestMind's main focus is to promote TMS therapy and ESKETAMINE (SPRAVATO®) services.
In-person services are provided at BestMind's four physical locations in Colorado and Oregon.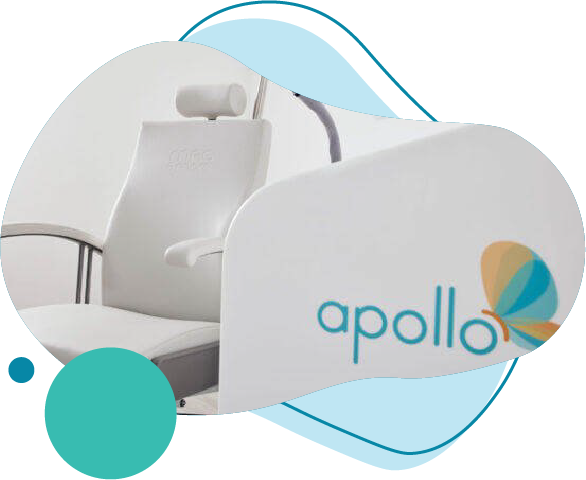 Goals:
To help people more effectively treat their illnesses and improve the quality of their lives, BestMind Behavioral Health wanted to:
Become known as the best provider of TMS Therapy
Create a website optimized for Google search–one structured for high growth
Build awareness for the BestMind brand and acquire patients at an efficient CPA
Capture existing demand in the behavioral health space
Position the business for further expansion in new locations
Challenges:
Creating a new brand entirely from scratch was the primary challenge for BestMind. Doing this with limited digital marketing experience and quickly scaling in a competitive market was among other concerns. As such, their key challenges were:
Building an entirely new brand from the ground up
Generating and capturing demand in a space as competitive as mental/behavioral health
Quickly driving high-quality leads to all locations as a brand-new behavioral health organization
Our Full Funnel Strategy
Branding with a New Targeted SEO, PPC, and Paid Social Strategy
To position BestMind as a serious player in the behavioral health space and generate a dependable patient pipeline, they needed a strategic growth partner with deep patient acquisition experience. Our first step was to build them a patient-centric website with a strong SEO foundation. Then we layered on Google Ads and paid social to drive new patients at a low cost-per-lead (CPL).
Step 1
Crafted a Patient-Centric Website and Stunning Brand Creative
The first step was to design a brand that would resonate with BestMind's patients. This meant branding the organization with a fresh color palette, logo, and website to reflect their target markets and services.
Our team performed extensive keyword research to build a website with a strong SEO foundation and a scalable framework. We used patient-centric messaging and seamless, intuitive, and effective UIs and UXs that worked well for both mobile and desktop. We ensured that the new custom website design aligned perfectly with each stage of the patient journey. 
To shorten the path to conversion, we used geo-targeting personalization to customize pages to users in different locations. 
Once the initial website was launched, we further optimized all landing pages to continually improve conversion rates. To offer users another way to convert, we added a new form and an online scheduler to expedite and simplify the patient booking experience.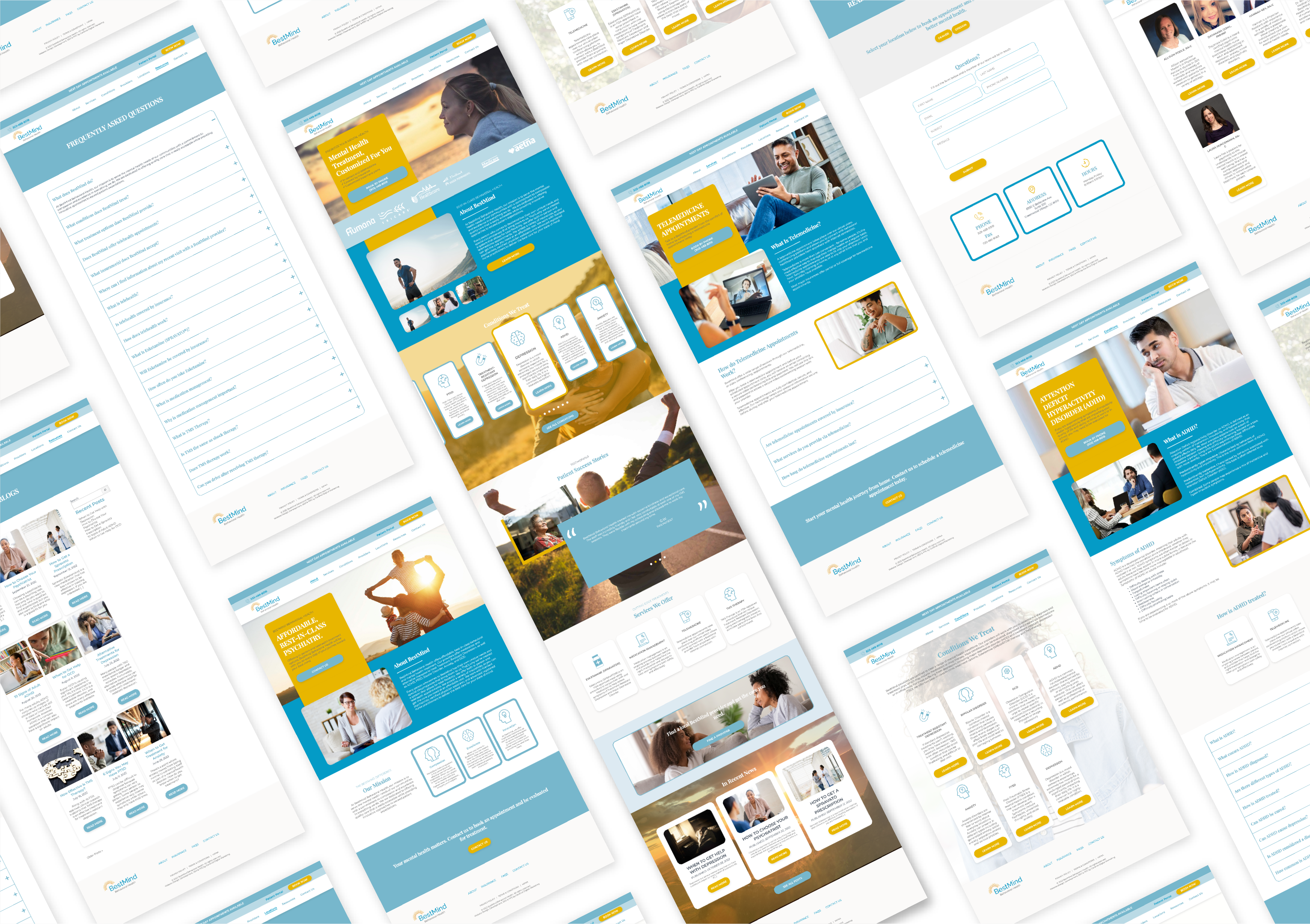 Step 2
Developed a Strong Technical SEO Strategy
A pretty website isn't enough to generate organic traffic. You need a strong SEO foundation.
During the website development process, we ensured that BestMind's website adhered to SEO best practices. This meant having a good URL structure, proper internal linking, and supporting content for the main service pages, as well as intuitive navigation and the proper use of structured data/schema.
To do this, we developed a full SEO roadmap aimed at organic growth and created content in the form of blogs to highlight services and increase traffic for relevant service pages. We created robust content that answered users' questions, and this content was designed to encourage them to stay on the page rather than bounce to a potential competitor's site in search of answers.
By implementing strategic link building, we helped boost domain authority, and by keeping on top of local SEO by consistently posting on their GBPs (for every location) and maintaining unique, well-linked location pages on the site, we were able to improve review generation and the efficacy of local SEO, a fact attested to all service locations already receiving multiple 5-star reviews on Google.
Our new strategy helped increase the client's domain authority from 11 to 32 while helping the client rank for both keywords related to both TMS and Esketamine. The client also now ranks #1 for informational keywords related to TMS such as "how long before TMS works" and "how fast does TMS work."
Step 3
Implemented Strategic Google Ads Account Segmentation & Keyword Strategy
We built the account from scratch and structured the campaigns to better reach target audiences. Starting with locations (Oregon and Colorado) as markers, we segmented the new Google Ads strategy into three campaigns and one branding campaign. Of the three non-branded campaigns, one was specifically a TMS campaign that targeted high-value keywords such as "TMS near me" and "TMS therapy."
We devised a depression-focused campaign that targeted keywords such as "anxiety treatment" alongside a non-branded campaign that targeted keywords such as "psychiatrist near me." Using these broader keywords gave us the ability to maximize the budget and drive more conversions. 
Our team targeted exact and phrase match, high-intent keywords only, such as "near me." This keyword strategy operated alongside programmatic display ads (using StackAdapt) to ensure we were driving brand awareness campaigns and conversions.

Step 4
Increased Brand Awareness with Paid Social
After devising a PPC strategy to capture existing demand at the bottom of the funnel, our team helped BestMind build a paid social strategy to generate brand awareness. We originally ran a paid social campaign on Facebook and published new ad creative that positioned the brand as a new leader in behavioral health services, while delivering useful information to the end user. However, we quickly pivoted to lead generation once it was shown that offered significantly more targeting options. 
To enhance our targeting capabilities, we turned to StackAdapt Display to build custom audiences. Since launching StackAdapt Display, brand impressions increased by 15% while CTR increased by 32%, indicating increased brand demand and interest.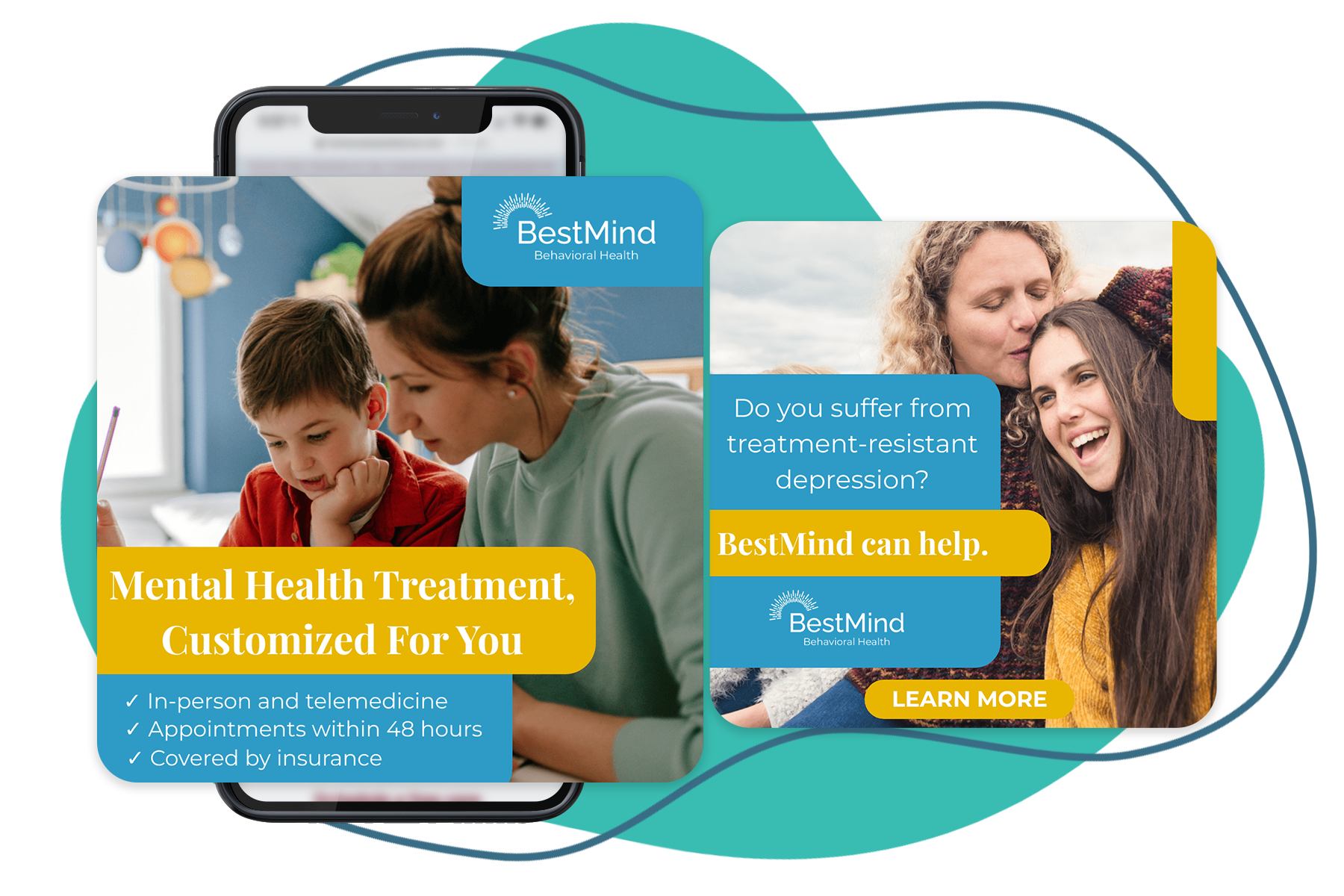 Our Results
A Strong Digital Platform for Sustainable Growth
By creating a successful full-funnel marketing strategy from the ground up, we were able to deliver exceptional results and high ROI for BestMind within a few short months. With a new, reputable brand and an effective search strategy, we helped create a strong pipeline of new patients. From launch to the end of September, paid media drove almost 3,500 leads at a $64 CPL and 12% CVR. These KPIs have continued to trend upward each month as we grow and optimize the account.
Restructuring accounts allowed for TMS prioritization, which resulted in a 1000% increase in TMS-related leads at a 33% lower CPL. Furthermore, we also helped BestMind achieve 15+ keywords in the top three positions only six months into the existence of their site.
Our SEO strategy has helped bring in even more sessions, new users, and new conversions for BestMind and it's only getting better. To ensure they continue to dominate the SERP, we actively manage all new pages and have been able to keep their site free of errors and their backlink profile free of spam. 
The growth has just begun for BestMind. We provide ongoing SEO consultation services and brand support (such as media assets and targeted content) that help to maintain relevance, outreach, and engagement with both new and existing patients.