65-location physician group experiences a 38% increase in lead volume.
Overview
Experiencing True ROI via Digital Media
A fast-growing California physician group needed a true digital marketing partner to develop a paid media strategy from the ground up.
Since digital media was entirely new for the brand, they were looking for a team with extensive experience in the healthcare space that could act as the "industry expert" on their extended team. With a truly collaborative approach, Cardinal was the ideal fit, providing strategic recommendations to ensure this new venture was a success.
As a result of our digital marketing efforts, they have been able to expand their digital presence, drive new patient volume across several service lines, and stand out in a highly competitive market as they continue to expand across the SoCal region.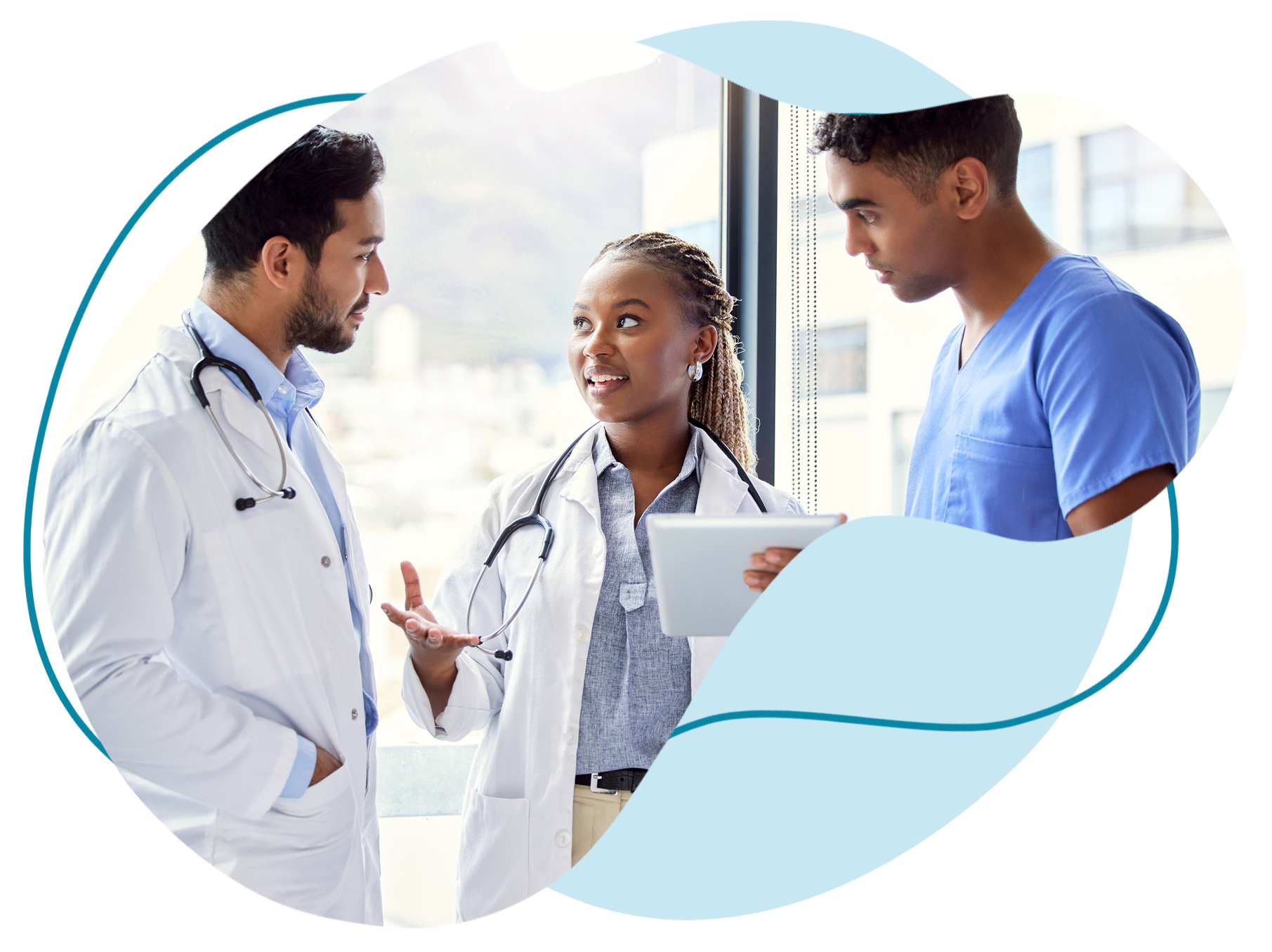 About The Company
Los Angeles-Based Primary Care Network
Serving the Westside of Los Angeles and beyond, they are a network of primary care and specialty care physicians. Comprised of 65 locations, each with highly experienced physicians who work in partnership with the network's world-renowned specialists, they deliver a personalized patient experience in a community setting.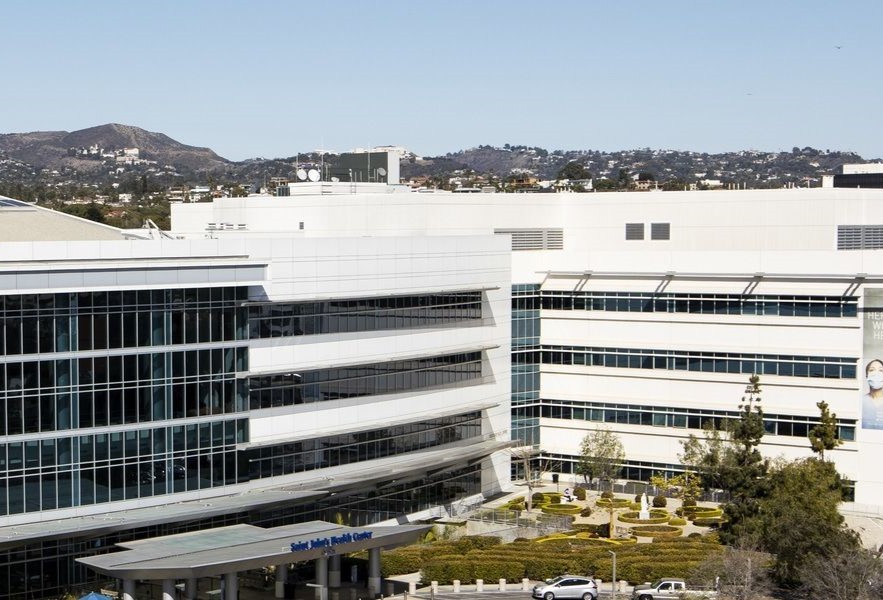 Challenges:
Low capacity for multiple service lines and locations.

The brand was finding it difficult to stand out in the highly competitive California market.
Goals:
D

rive

patient awareness, consideration, and leads across ten service lines.

Develop a tracking and attribution model to identify qualified leads.

Leverage digital media to scale up new patient bookings.
Step 1
Find Patients Who Need Help Now
The first step in their digital journey began with the goal of driving new patients to its primary and urgent care services. A low-acuity healthcare decision, consumers head to Google to find a provider that's close to them. To beat the competition and ensure they were found first, we ran compelling high-intent ads to reach users ready to book. 
Early wins proved the efficacy of digital and led them to expand to other service lines.
As part of a collaborative, ongoing process, Cardinal continued to monitor the landscape of the California market regularly, adjusting budget, making optimizations, and focusing on service lines based on trends, seasonality, and relevant events surrounding the services the physician group offers.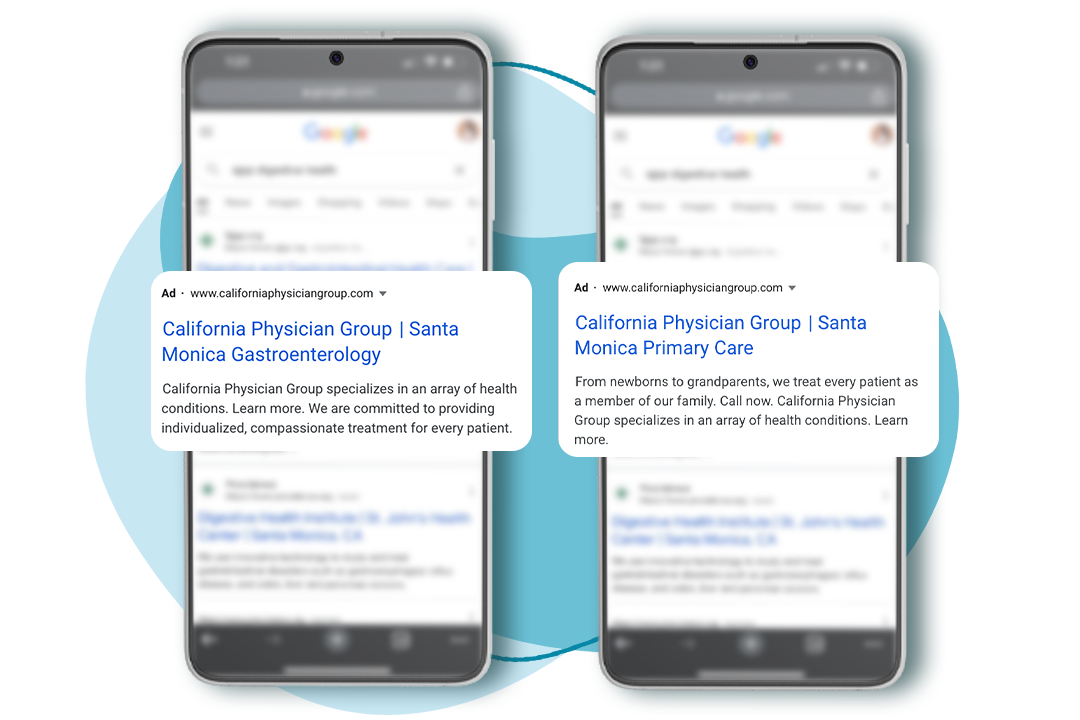 Our Hands-on Management Approach
Optimizing Ad Copy, Keywords & Structure in PPC
Account Structure
We built an entirely new Google Ads account for the organization. Beginning with brand and non-brand campaigns (broken up by specialty) to gain brand visibility. Later, we pivoted to only using non-brand to drive better quality patients.
Throughout, we maintained a significant focus on the dermatology campaign. In the L.A. market, it drives the most demand, thanks to services such as Botox and treatment for sun damage.
Keyword Strategy
We used bottom-of-the-funnel keywords such as "near me," with a focus on advertising-specific locations such as "Los Angeles" or "Santa Monica" across all service line ads. For dermatology, we maintained a focus on Botox and skin care specifically.
We also conducted ongoing keyword optimization, pausing inefficient keywords, excluding irrelevant keywords, and adding the most relevant search terms as keywords, as needed.
Messing & Ad Copy
The physician group has multiple specialties; we designed the ad copy to showcase that they are a multi-faceted organization and that potential patients can find a wide range of physicians and services under the brand's umbrella.
In terms of overall messaging strategy, we ensured that all copy reflected the market and addressed the patient's need for information. Ad copy optimizations included rotating headlines and descriptions and using extensions. 
Step 2
Leveraging Analytics to Identify Opportunity
Next, we turned to analytics and built a program that would allow us to evaluate lead quality and better inform algorithmic bid strategies.
Through these efforts, we helped them achieve end-to-end measurement and understand the ROI of their new marketing investments. We built custom reporting dashboards, leveraging the most important KPIs for tracking campaign performance, including:
Performance by channel

KPIs that influence conversions over time

Conversions by ad group

Keyword performance
The group currently uses Invoca as a call-tracking solution. All conversions represent "phone calls lasting longer than 60 seconds."  Since not all conversion actions are equal, the ability to identify high-quality leads (longer-phone calls) allows us to optimize media performance to find similar leads.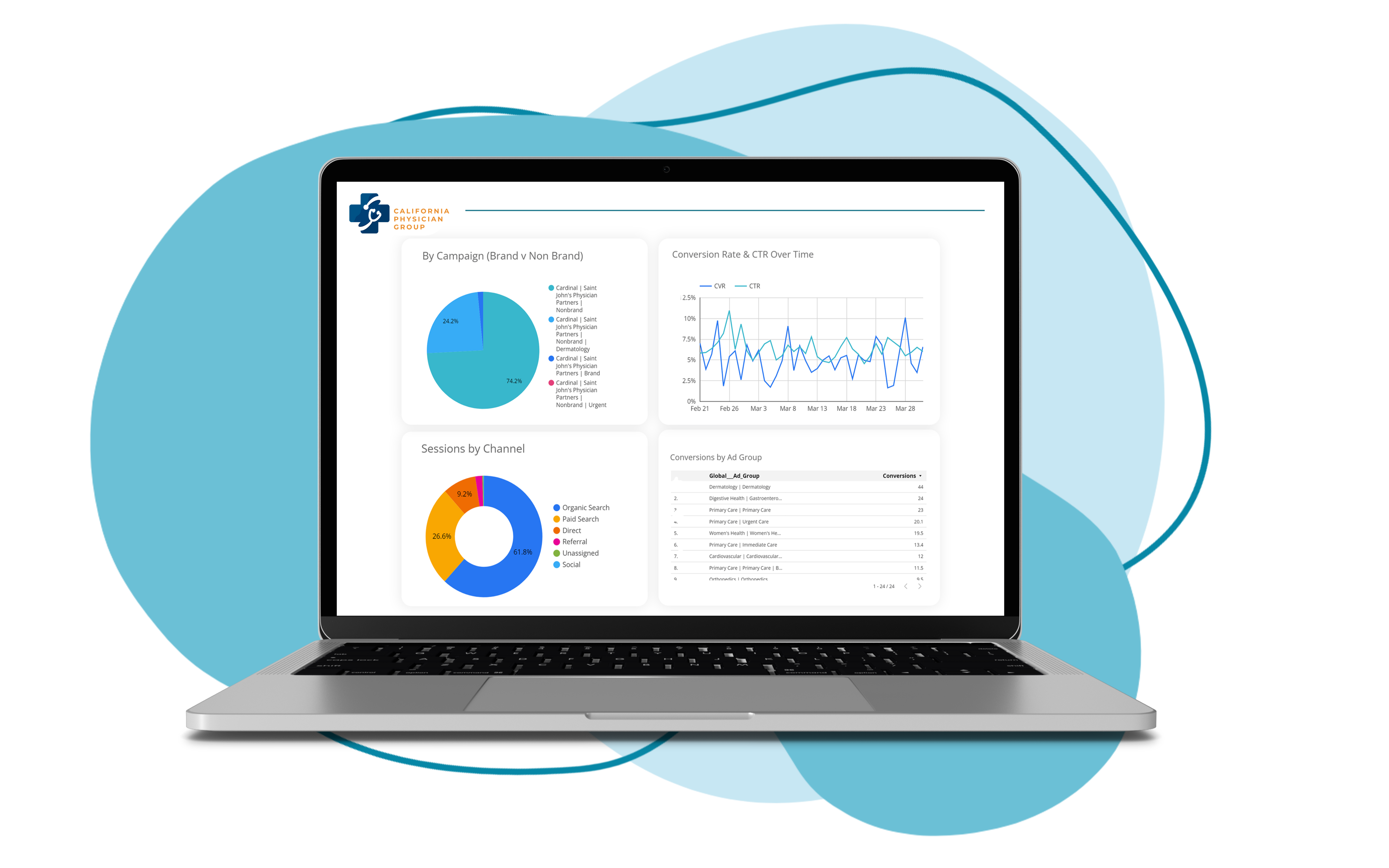 Our Results
Increased Clicks for Similar Spend & Edge Gained in a Competitive Market
Thanks to Cardinal's efforts, the California physician group has been able to make the most of their marketing budget while also driving more qualified leads. We connected the brand's media and analytics solution and took a consultative and collaborative approach that provided them with a true understanding of their marketing investment and the ROI they can experience from efforts such as these.
Structuring the account to focus on cheaper clicks allowed us to earn more clicks for a similar total spend. Overall, they experienced a 22% decrease in CPC (cost-per-click) and a 44% increase in clicks. 
Our efficient paid search strategy has also led to a 38% increase in leads at a 19% lower CPA (cost-per-acquisition), positioning the brand for success in an intensely competitive market.