Swedish Covenant generates 1.2MM impressions with a $119 average cost per lead for their orthopedic service line.
Swedish Covenant meets more than just the physical needs
Swedish Covenant has a rich history of patient care and community service; they focus on creating a family atmosphere between its staff and patients, treating its patients with dignity and compassion.
Not only do they meet the medical, emotional, and health needs of their patients, but Swedish Covenant also serves the overall health of the community through their fitness center. They're also constantly looking to the future by training the next generation of doctors.
All of this is under one roof, servicing the Chicago area.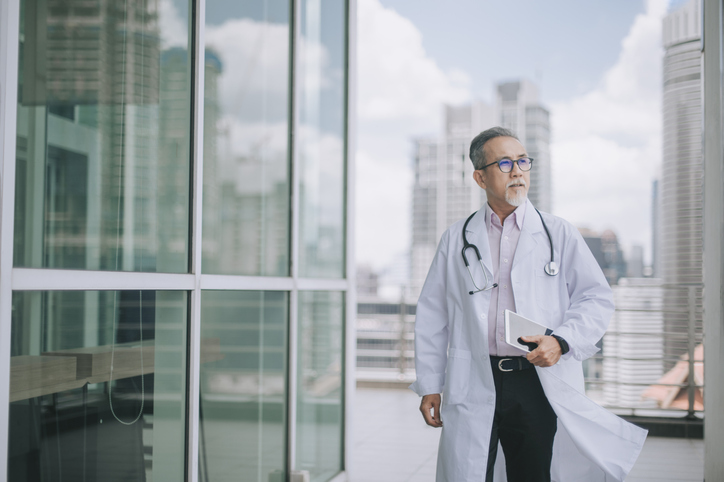 The ailment that drove Swedish Covenant to Cardinal
Needing to raise awareness and increase the patient volume for its orthopedic department, Swedish Covenant was planning on running a series of 30-second television commercials about its orthopedic capabilities and its excellence in that field. Just as a wise doctor treats the whole patient, Swedish Covenant understood that it needed more than just the television commercials; it needed to complement the commercials with a digital campaign, which would allow Swedish Covenant to reach audiences that TV could not.
With this in mind, Swedish Covenant looked for a digital marketing company that had a proven track record and a history of success within the medical industry at gaining an immediate and worthwhile return on a company's investment.
That's when Swedish Covenant turned to Cardinal.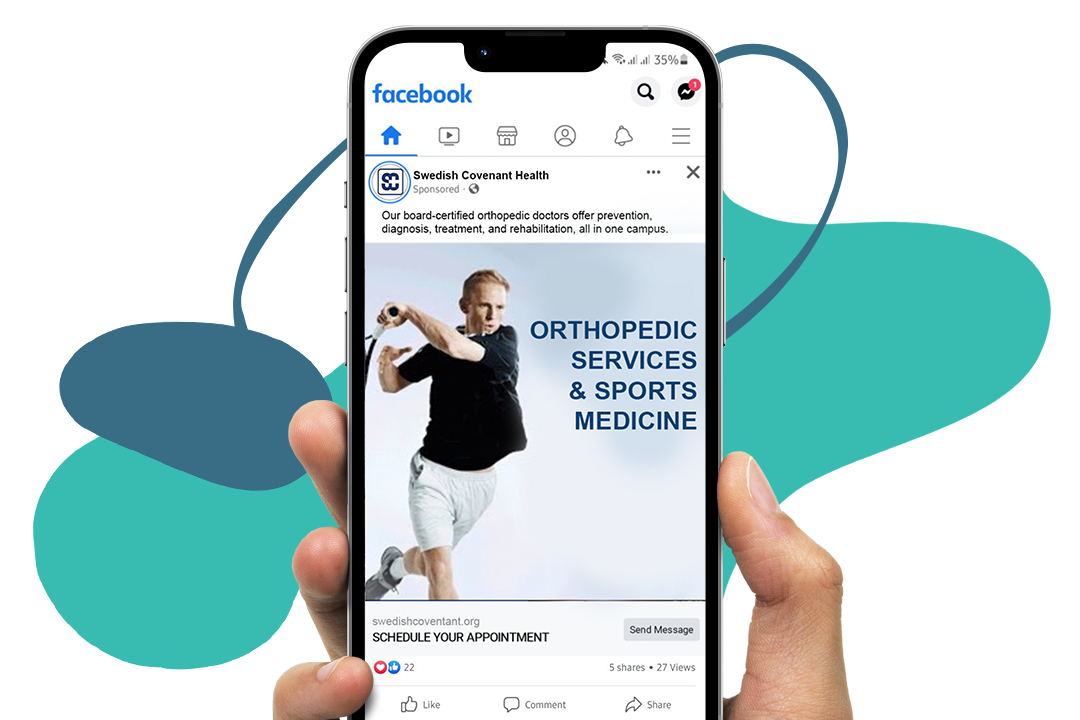 Cardinal's diagnosis and proposed treatment plan
Cardinal recommended running digital campaigns that coincided with the television ads. Using a combination of four digital initiatives, we drove awareness to Swedish Covenant's orthopedic department. On Facebook we ran a combination of static and video ads that coincided with the 30-second TV commercial that was being run, making sure the imagery matched the television ads. Tapping into Google Display Network's ability to reach 90 percent of users across 2 million sites, pictures and visual banners that matched the creative concepts of the TV commercials were also displayed. YouTube viewers, the highest percentage of which are people ages 25 to 35, were targeted through Google's TrueView, and a robust paid search campaign provided support for all of them.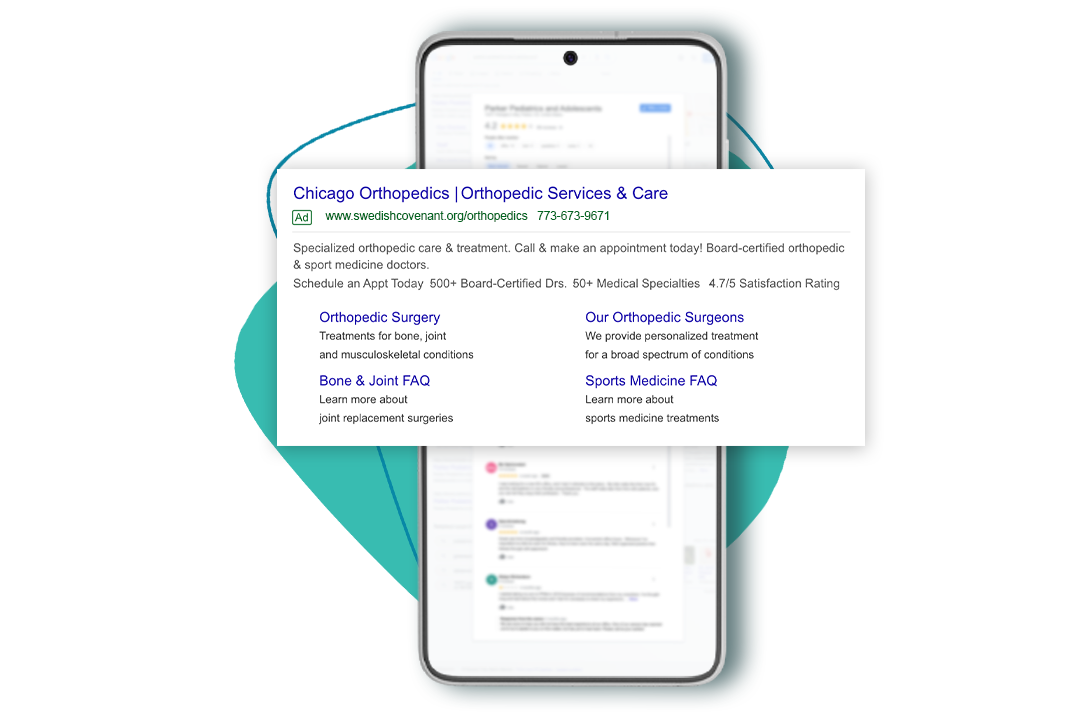 The Results
The outcome of the treatment
Originally, Swedish Covenant was only planning on running the digital and television ad combination for six weeks; but because the campaign was so successful, the time was extended to three months.
During that time, a total of 1,249,103 impressions were delivered to potential consumers. The paid search campaign had the greatest conversion rate at 8.35 percent and the lowest CPA at $119.
40,804 paid search impressions were delivered, resulting in 587 clicks to Swedish Covenant's site. Facebook was the next best performing platform at 0.6 percent conversion rate in forms filled.
681,630 impressions were delivered, resulting in 4,193 clicks and a CPA of $141.05. Swedish Covenant was thrilled with the outcome of the procedure.