Growing Digital Mental Health Company Increases Lead Volume 26% with PPC Strategy
Overview
Accelerating Leads and Decreasing CPL at a Record Pace
Ginger, a leading mental health provider was having trouble navigating a highly competitive market—behavioral health. With telehealth on the rise since COVID-19, Ginger needed to not only keep up with the competition but also to scale efficiently. 
Before partnering with Cardinal, Ginger was managing all ad campaigns in-house. As the company began scaling, they realized they needed an agency partner to manage the increased workload and complexity. 
They set their sights on finding a strategic partner that could provide them with recommendations and guidance across all marketing initiatives. Under Cardinal's wing, Ginger has experienced impactful results, achieving a 26% increase in lead volume and a 20% decrease in CPL in just a two-month period.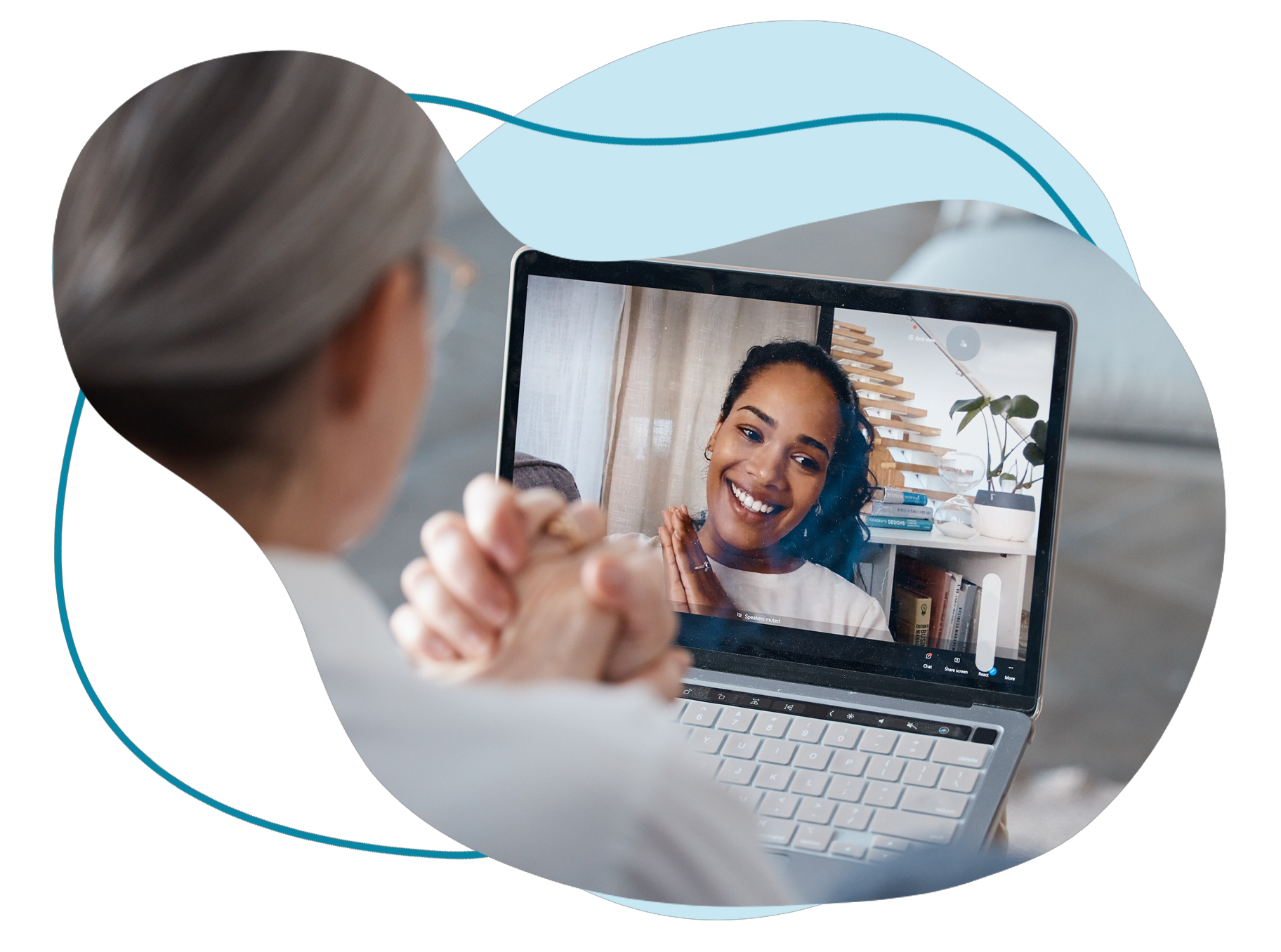 Owned by Headspace, Ginger is a digital platform that provides mental health services through its app, available on iOS and Android.
As a direct-to-consumer company, Ginger allows users to interact with Ginger's team of therapists, psychiatrists, and coaches without the need for brick-and-mortar locations.
Ginger offerings include immediate text-based behavioral health coaching, video therapy, psychiatry, and self-guided care resources.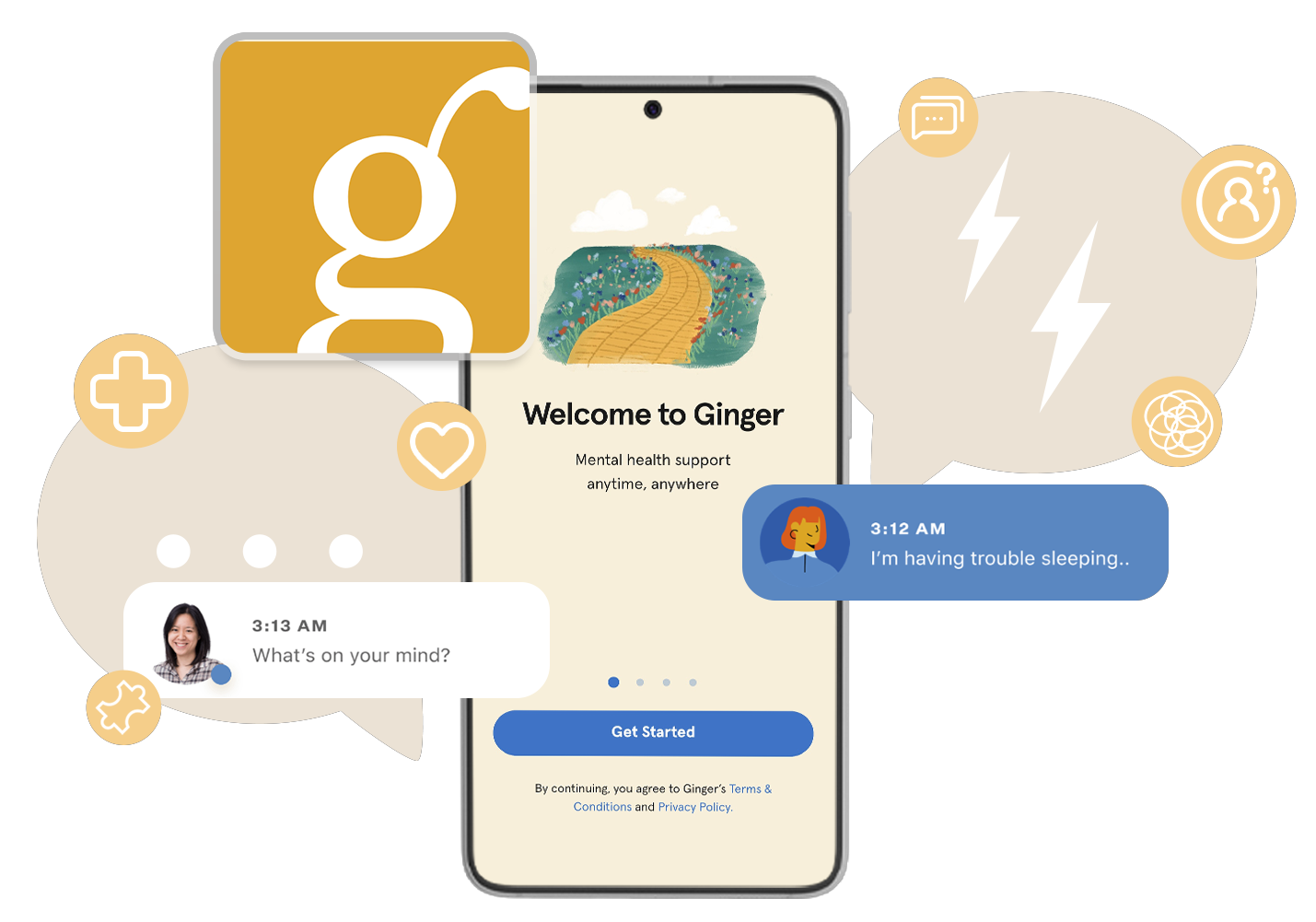 Challenges:
A highly competitive behavioral health space with little perceived differentiation  

Limited insurance types accepted, and patients restricted from paying out of pocket for app services

Existing

campaigns were missing out on opportunities for improvement
Goals:
Make the brand stand out in a crowded market

Increase visibility specifically for coaching services


Achieve a lower cost-per-lead
Our Paid Media Strategy
Optimizing Ginger's Paid Media Strategy With Nuance
Cardinal introduced a nuanced, data-driven marketing approach tailored around specific offerings and geographical areas. By building custom dashboards based on the most relevant Ginger KPIs, Cardinal gave the brand a clear view of performance variations and campaign impact on lead volume.
Step 1
A Targeted Approach to Paid Search
The strategy Cardinal took with Ginger's media hinged on geographic location, focusing on brand and non-brand elements.
A nuanced approach to ad groups was necessary. To that end, Cardinal organized ad groups around specific offerings, such as psychologist, life coach, counseling, and online therapist.
With most of their accepted insurance policyholders living in Southern and Northern California, Ginger is currently leveraging Broad Match for high-performing keywords with a regional approach focused on these key geographical areas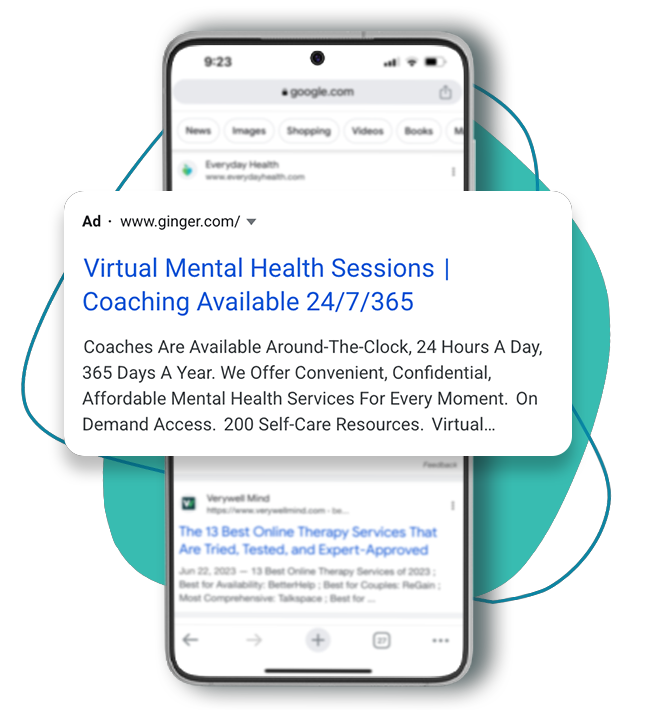 Step 2
Customizing Dashboards for Insightful Analytics
In support of our media campaigns, we built custom dashboards based on the most important KPIs to Ginger, providing them with a clear understanding of media performance and how it differs by ad group and keyword over time.
A key element of our media campaigns is ensuring a return on marketing investment. Therefore, these custom dashboards also played a pivotal role in tracking and validating Ginger's marketing spend.
Acting as an end-to-end measurement foundation, they illuminated the real-world impact of Ginger's investment, clearly demonstrating how each dollar spent translated into tangible results.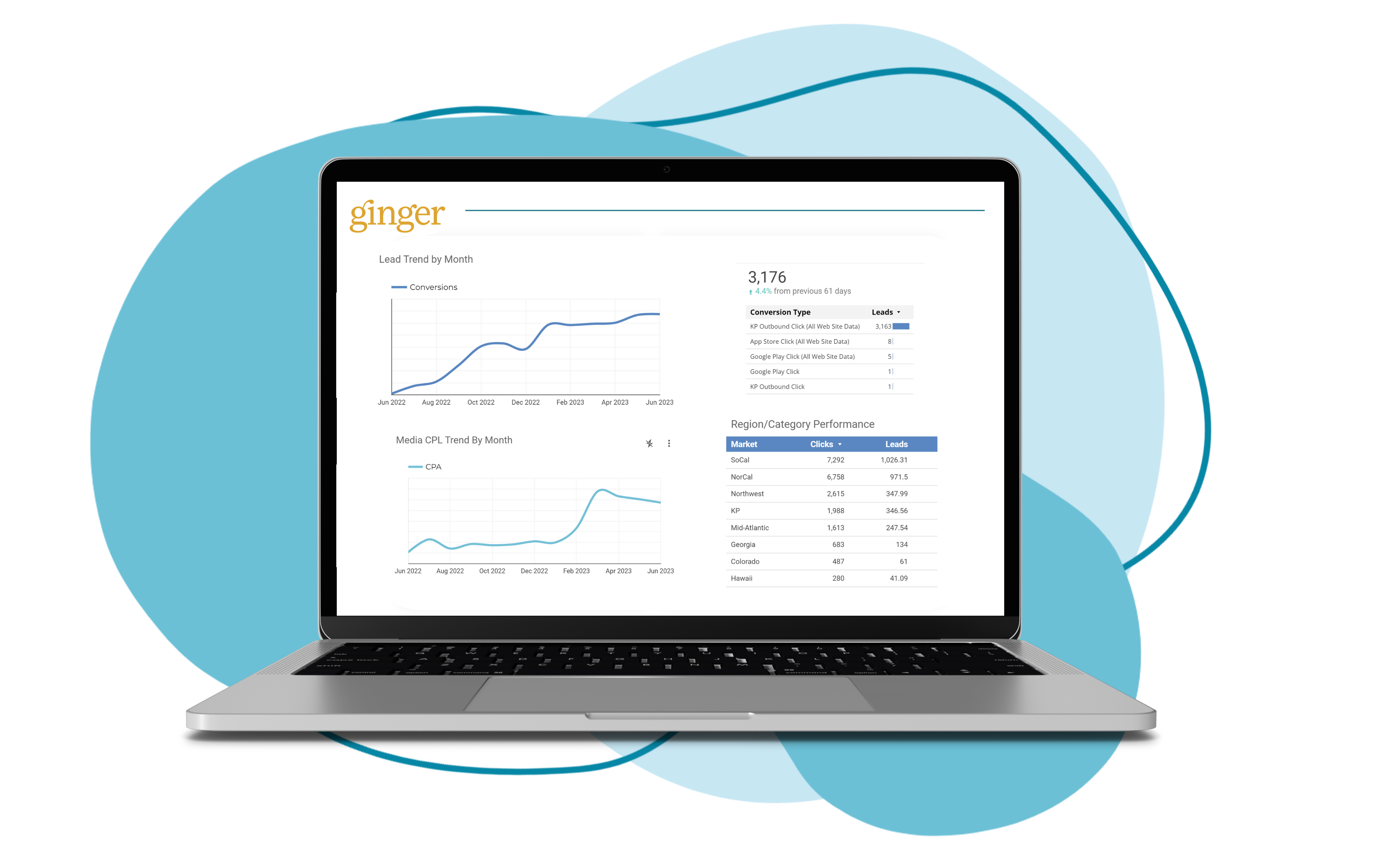 Our Results
Driving Significant Growth, Today and Tomorrow
Establishing this strategic partnership with Cardinal has led to significant growth for Ginger in a short period of time. From the beginning of May 2023 to the end of June 2023, the telehealth provider saw a:
26% increase in lead volume

20% decrease in cost-per-lead

8% increase in conversion rate
Cardinal's work with Ginger is ongoing, and we're currently helping the telehealth company with a 2023 rebrand. In addition to consistently optimizing their current campaigns, Cardinal is also preparing new ad copy and assisting with a creative refresh for image extensions to further enhance performance, underscoring our commitment to Ginger's continued growth and success.