How Cardinal launched a paid search program that increased leads by 40% and decreased cost per lead by 26% in just two months
Company Overview
Abode Healthcare
Abode Healthcare specializes in holistic and individualized home health and hospice services. Since 2012, Abode has been providing palliative care and support services at locations across the United States. They're dedicated to providing the highest standard of care in every community they serve.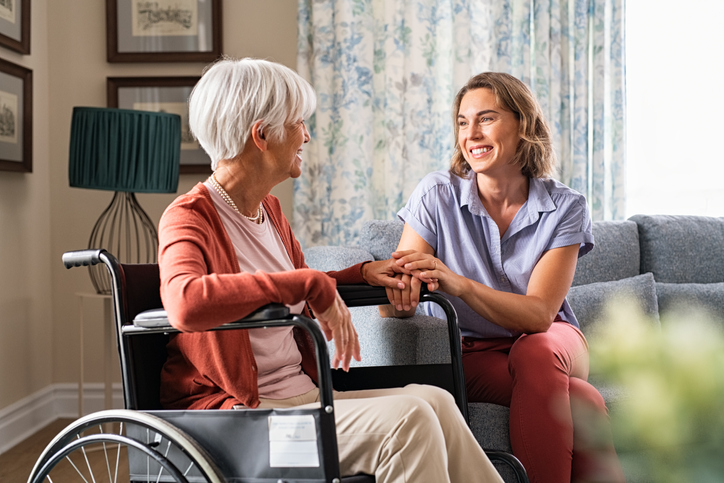 The Problem
Find a way to reach aggressive monthly goals
Abode needed to find a way to reach aggressive monthly goals for cost per lead and new patient admissions. This being the company's first formal digital marketing initiative, Abode knew that they needed to partner with an experienced digital marketing agency with a proven track record. They decided to partner with Cardinal based on the agency's experience working with multi-location healthcare companies and their reputation for developing efficient lead generation campaigns that deliver a high return on investment.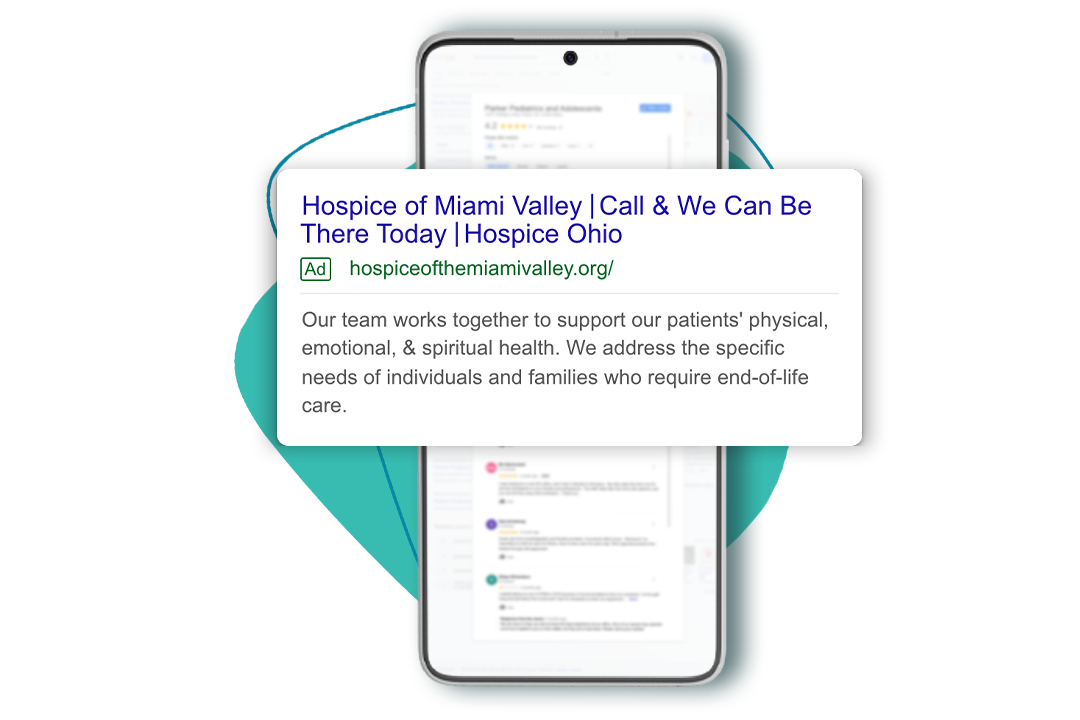 Step 1
Launch paid search campaigns to revive lead pipeline
Abode Healthcare partnered with Cardinal Digital Marketing to rebuild its lead pipeline. The COVID-19 pandemic had dramatically reduced hospital referrals, and they needed to build an alternative lead source as quickly as possible. When immediate leads are needed, paid search is the fastest solution. Within one month, Cardinal launched new paid search campaigns and landing pages that were delivering high-quality leads to Abode.
To ensure that Abode's monthly goals for target cost per lead and new patient admissions were met, Cardinal completed extensive digital competitor research to establish realistic baselines. Then Cardinal created launched, tested, and managed a series of Google paid search campaigns.
Paid search campaigns are only as good as the landing pages they're linked to. Each campaign was paired with a unique landing page that delivered an "optimized user experience" that increased conversions and led to more admits.
Step 2
Reduce cost per lead through ongoing optimization
In the first month of the new paid search campaign, Cardinal helped Abode maintain a cost per lead that was 60% lower than their intended goal. The campaign created 210 leads and ten new patient admits in total. This was achieved by increasing bids on the highest converting keywords, pausing low-performing ads, and adding negative keywords on an ongoing basis.
During month two of the paid search campaign, Abode saw another significant drop in cost per lead (24%), alongside a 37.6% increase in leads. This was accomplished, primarily, by improving relevancy on broad-match keywords through negative keyword targeting, adding location to responsive search ads, and redirecting funds to lower-tier keywords themes.
In tandem with delivering a successful paid search campaign, Abode still needed to improve lead quality. To get there, Cardinal helped the company enable call recording to more accurately understand which keyword themes were leading to admits. With these insights, the team was able to optimize the budget and focus on the keywords that were driving admits.
Overall, this kind of optimization allowed Abode to position
themselves for long-term market expansion.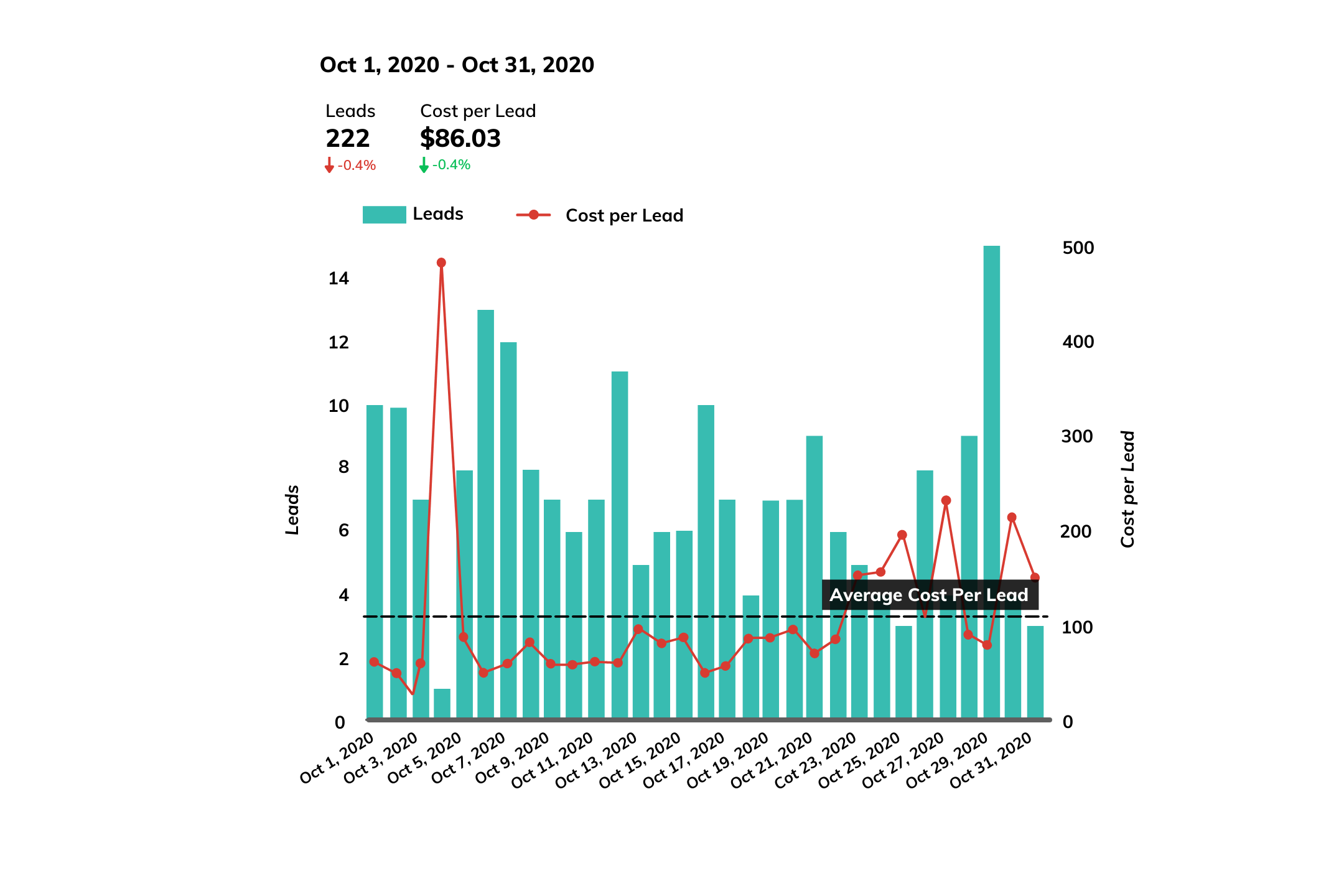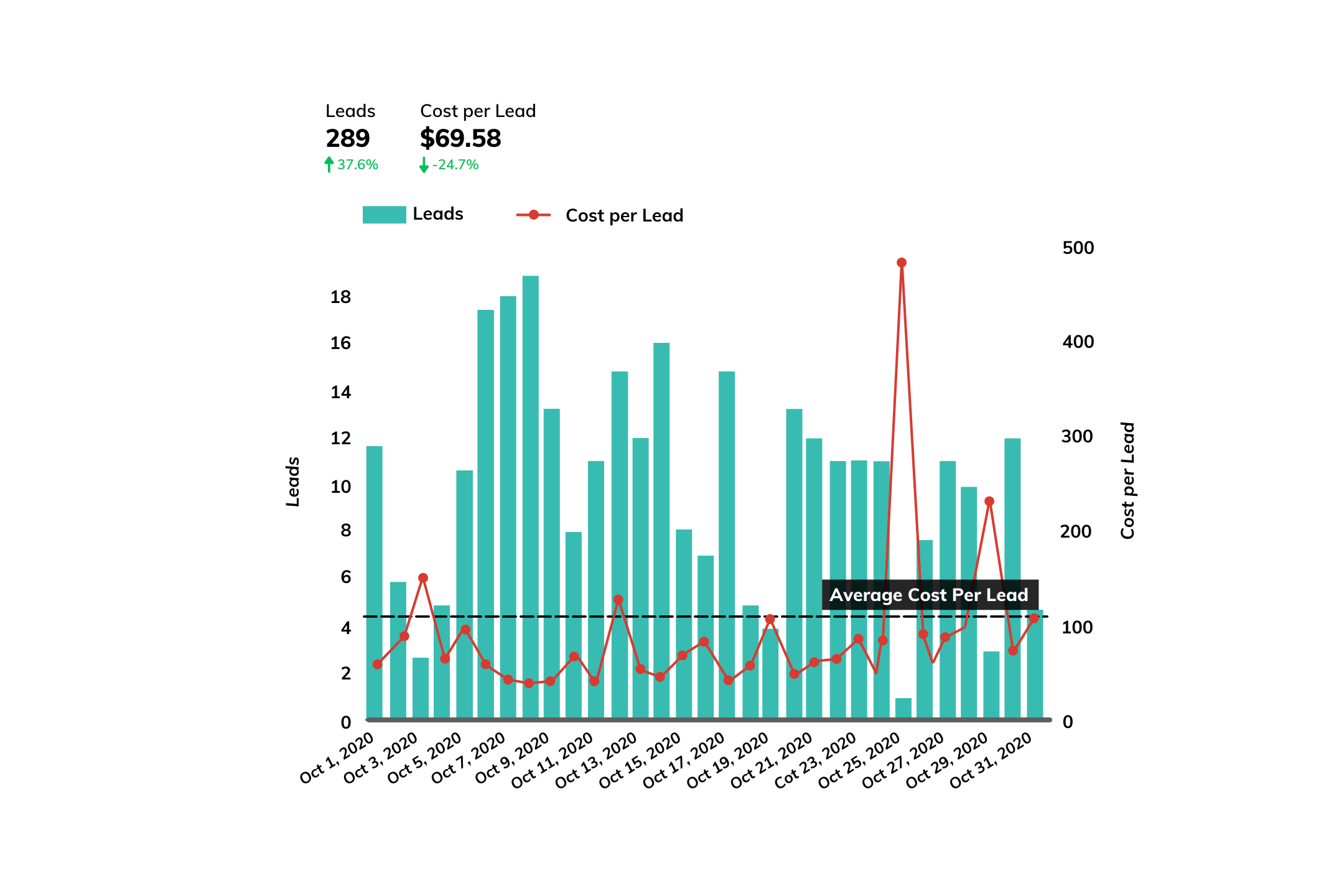 Step 3
Redesign website to improve digital experience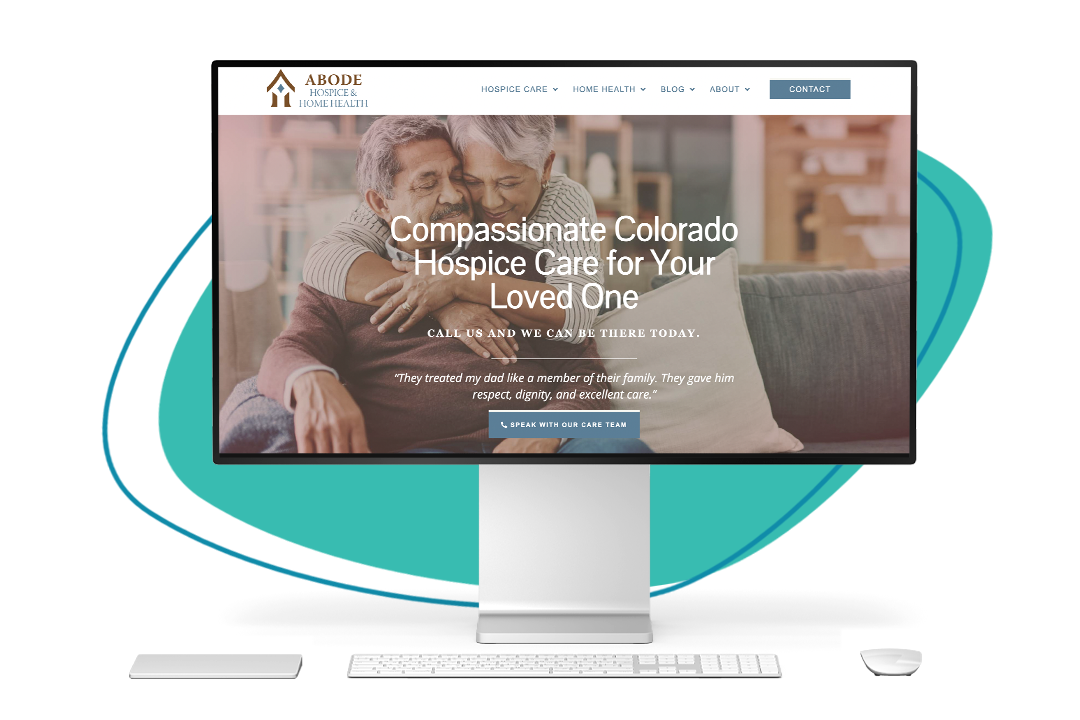 While the paid search campaigns were being developed, Cardinal embarked upon a full website rebuild that prioritized the client's digital experience. A base website template was created that could be quickly applied and customized for 11 other locations and their unique brands. This approach significantly shortened the development timeline and eased the approval process for Abode's team.
The new design included an innovative mapping system that allowed clients (and Google!) to find their desired location with ease. Across the websites, an interactive FAQ section was added that allowed loved ones to get the answers they needed quickly. Not only did the FAQ section improve the digital experience, but it also helped weed out lowquality leads. The average phone call duration increased by 100%, from an average of three minutes to six minutes, which contributed to the increase in leads. In under 3 months, their new website had improved conversion rates by 32%.
On the back end, a state-of-the-art lead tracking system was
implemented that allowed Abode to better understand lead sources. Armed with accurate lead attribution insights, Abode is now able to refine their marketing strategy accordingly and prepare for growth.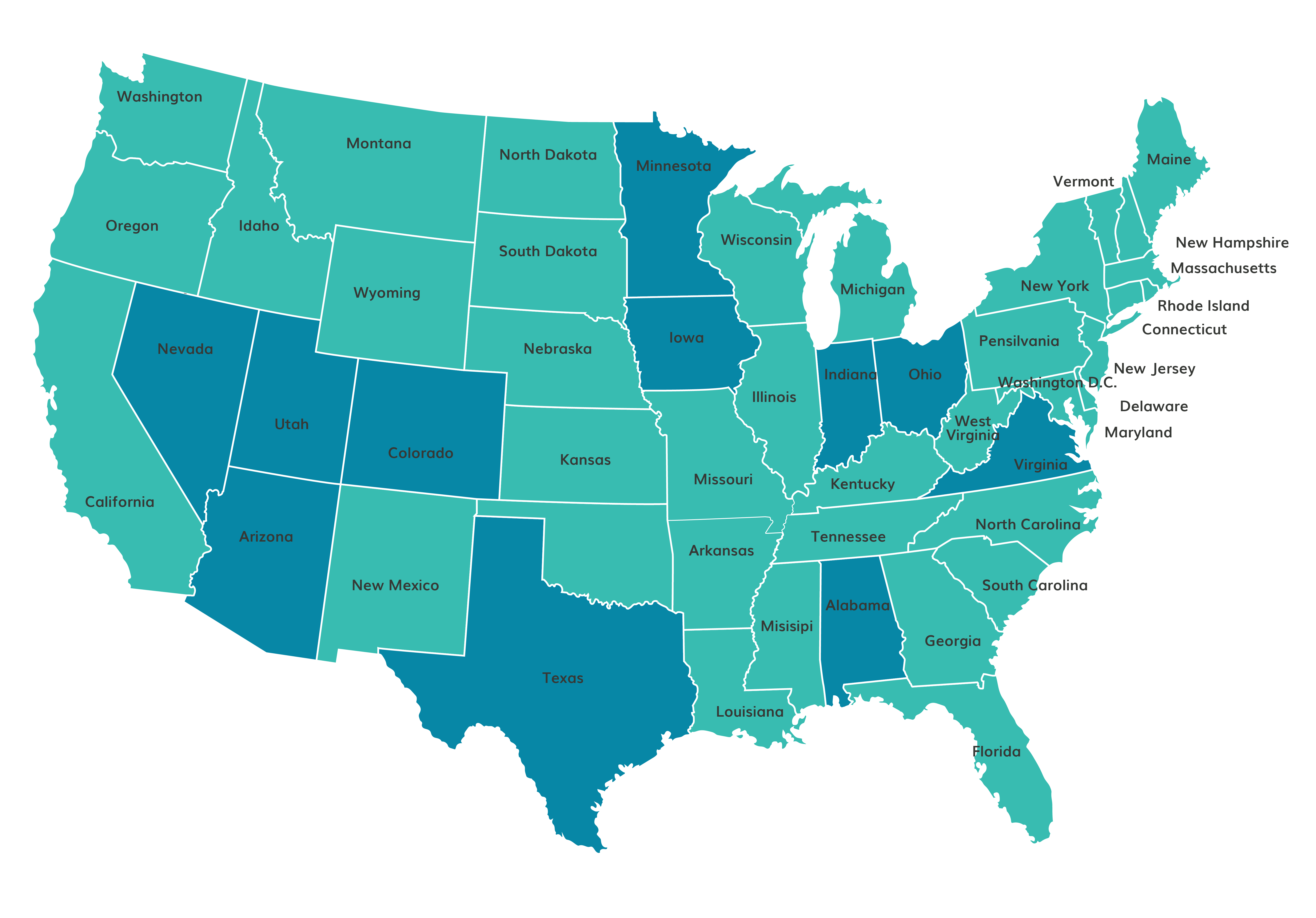 The Results
Overall rise in traffic to the dedicated landing pages
Providing home health care is an intimate service, requiring the utmost attention to the comfort and needs of each family served. Abode Healthcare prides itself on offering that "first-class care" to patients and their family members. They approached their newfound marketing venture with Cardinal from a similar perspective, making it a priority to convey their commitment to quality hospice care, connections to clientele, and the communities in which they serve.
By relying on Cardinal to guide efforts in the digital marketing realm, like building, optimizing, and managing paid search lead generation campaigns, Abode saw an overall rise in traffic to the dedicated landing pages of each of their community brands. Thanks to Cardinal's heavy competitor research before launching the campaign, call recording analysis, keyword integration, and ongoing adjustments throughout the engagement, Abode was able to increase leads by 40% and decrease cost per lead by 26% in just two months.