Florida's largest full-service dermatology group saw an 159% increase in conversions.
Overview
A Scalable, Empowering Landing Page Strategy
Water's Edge, a multi-brand dermatology group, had a mature media strategy that needed a little love to ensure maximum performance for each location.
Recognizing a lack of growth with their existing agency, they were looking for a new partner that understood private equity, could provide expert-level insights, and would act as a strategic growth partner. They came to Cardinal, attracted by our deep experience scaling multi-brand and multi-location healthcare groups through digital marketing.
With more than 63 locations and numerous service lines, it was clear they needed an optimized landing page solution that would scale with them as they grew. To optimize the patient experience and improve conversions, we developed a unified landing page solution for both Water's Edge Dermatology & Riverchase that included easy-to-launch new pages with a cohesive visual identity that unified both brands.
The results were significant—CVR increased by 122%.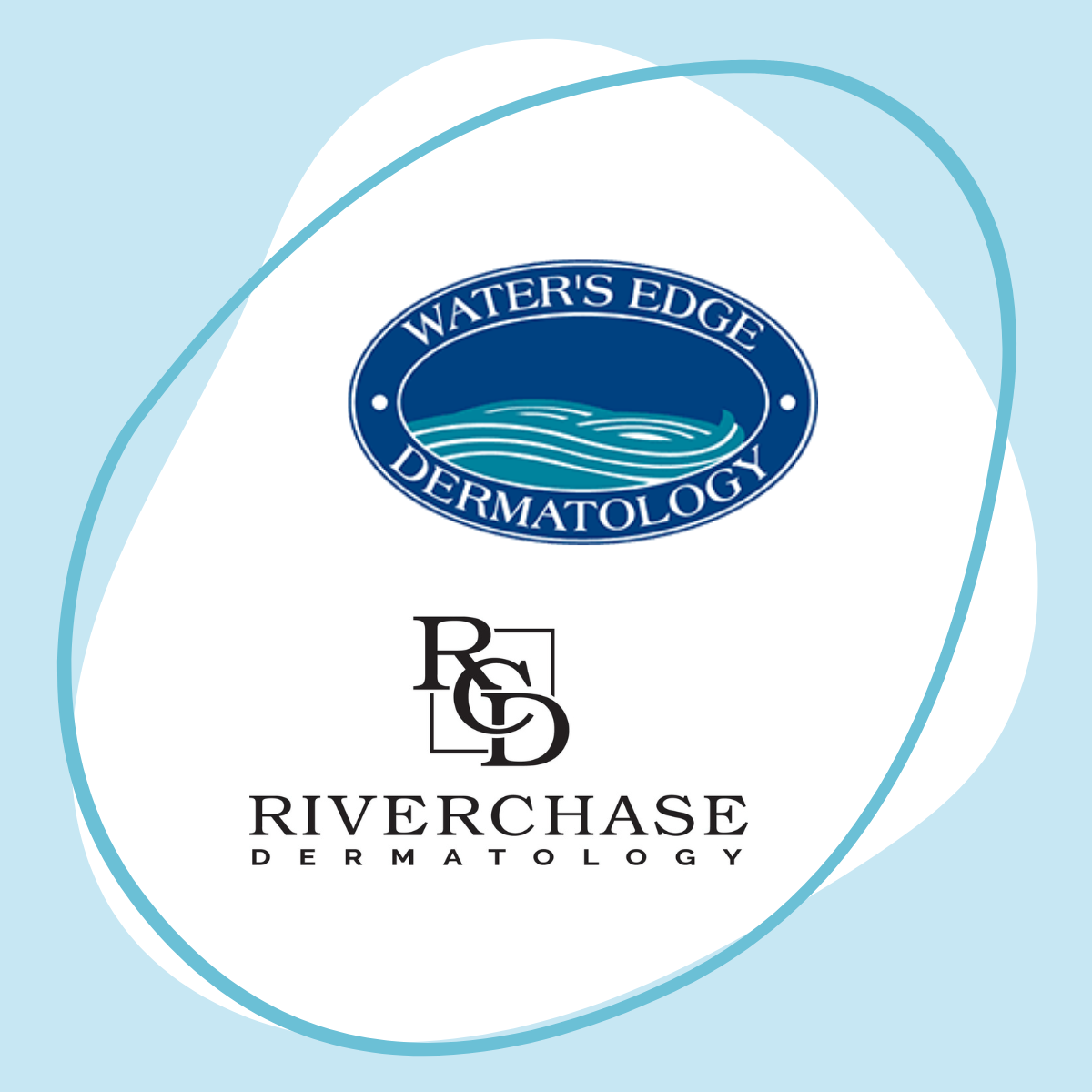 About The Company
Water's Edge Dermatology
Florida's largest full-service dermatology group, Water's Edge Dermatology, includes medical, surgical, cosmetic, and pediatric dermatologists. These professionals offer expert treatment for skin disorders, from common rashes to skin cancer, and a range of cosmetic skin procedures. 
Water's Edge is a PE-backed physician management services organization (MSO) that acts as the umbrella company for another brand—Riverchase Dermatology.
Water's Edge and Riverchase maintain their own identities, websites, and logos, operating 38 and 25 locations, respectively.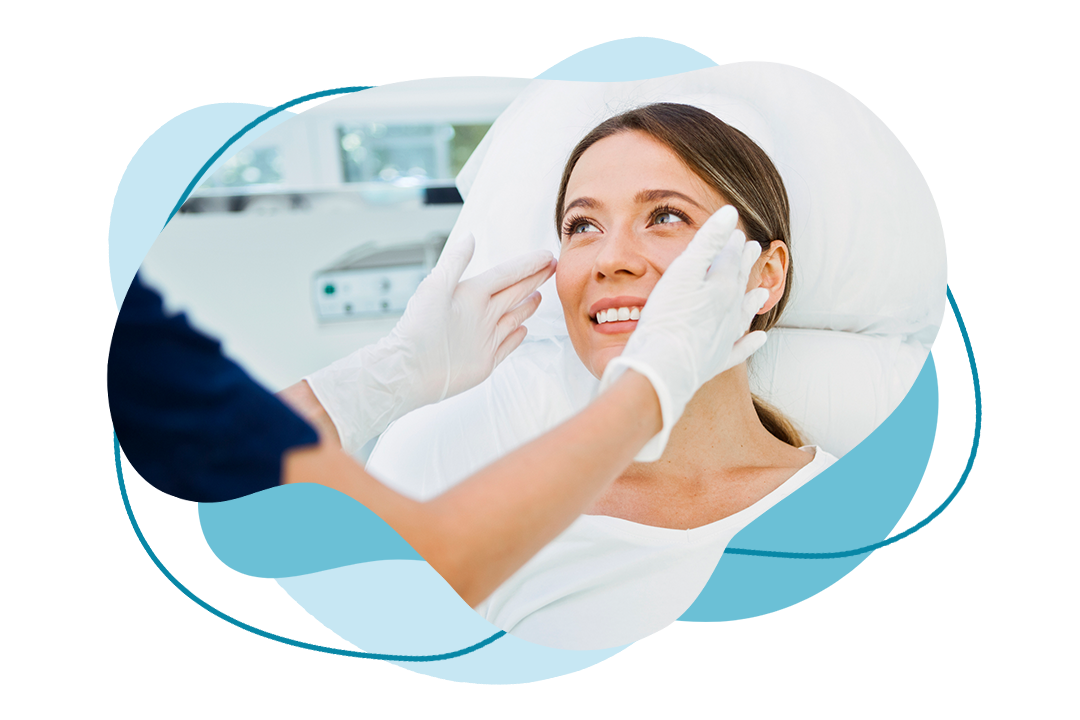 Challenges:
Subpar landing pages with irrelevant ad copy 

Low ad quality score, which increased cost per acquisition (CPA) and allowed competitors to outrank them 

Poor user experience (UX), resulting in unfavorable organic performance

No ability to scale for growth in a competitive industry
Goals:
Increase new patient volume for all locations

Scale growth as they acquire new brands and practices

Improve their Quality Score to lower CPA & overtake competitors

Optimize landing page relevance and user experience to accelerate organic performance
Our Strategy
Optimizing Landing Pages, UX, and Ad Copy
To increase new patient volumes at all 63 locations, the Cardinal team created strong landing-page experiences that engaged and persuaded users to take action using personalized, geo-targeted information. We also aligned ads and landing pages to smooth out the UX. By taking this multi-faceted approach, we were confident that we could increase conversions and reduce patient acquisition costs, both key for the organization's future growth.
Landing Page UX & Information Hierarchy
Water's Edge came to Cardinal with sizable design flaws—all of their website traffic, regardless of keyword category or intent level, was being dropped on the same webpage experience. The visual hierarchy of their landing pages prioritized their logo and a call to action (CTA) without any educational copy to support it.
On mobile devices, testimonials, reviews, and social proof were hidden at the very bottom of the page, and there wasn't a "sticky" CTA to convert users. This poor experience necessitated new landing pages.
We created one landing page template for each core service area for both Water's Edge & Riverchase. This gave them a flexible and scalable way to add new pages as they acquire new locations. We ended up creating around 200 landing pages that were not only visually pleasing but also easily customizable. 
Next, we focused on the main website's UX. We created a more effective UX through several techniques: 
Mapping out the right information hierarchy to address barriers, answer questions, and reinforce motivations

Building lightweight and functional pages that would load quickly

Adding new modules, including

Insurance accepted

Partner/Client/Association logos

Key features and benefits 

Location-specific testimonials

FAQs

Contact/Form Fills

A CTA section for requesting appointments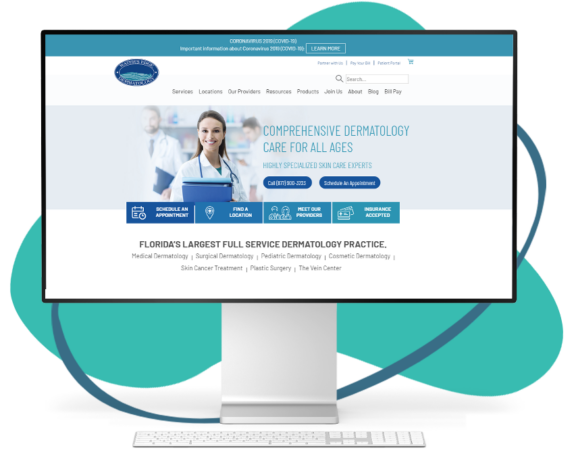 Geo-personalization
Next, we set up HIPAA-compliant geo-personalization for each location in the Water's Edge/Riverchase network. This allowed us to show each site visitor the location page most relevant to them based on their IP address. 
By only showing users geo-targeted provider and service information, we were also able to reduce steps in the patient journey and increase conversion rates. 
Each location page we created for Water's Edge now included:
the location name;

a regional map;

the location address and phone;

a scheduling link;

a list of location-specific providers; and,

a virtual office tour feature.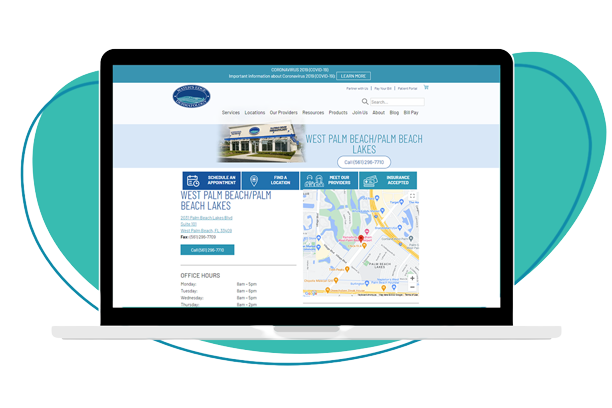 Messaging Strategy
Now, it was time to turn our attention to their messaging strategy. Historically, there was a disconnect between the value proposition in their ad copy and the page to which users clicked through. This was creating issues with Google Ads and hurting their Quality Score. 
Our first step was to develop better and more relevant ad copy that also supported the new visual hierarchy of each landing page. With the page experience now mirroring the value proposition of an ad, users had a more consistent UX. And with landing pages that were now conversion-driven & patient-centric, we had an optimized funnel in place, motivating users to take action and making it easy for them to do so.
With landing pages and ads now in lockstep, Water's Edge experienced exponential improvements to CTRs and a 159% increase in total conversions.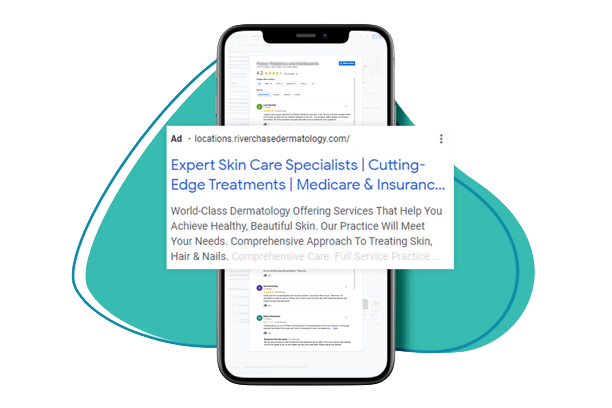 Our Results
Big Numbers & a Rapidly Growing Patient Roster
With new landing pages, better ad copy, and an overall improved UX in place, we were able to increase Water's Edge's Quality score, traffic, and conversions. This gave them an all-important edge in a competitive marketplace, allowing them to overtake competitors while enjoying a reduced CPA. After launching the landing pages in February of '22, CVR shot up from 2.9% to 17.9% in a matter of weeks. The rest of the numbers were just as impressive: 
A Quality Score that rose from 3.9 to 6.3

 

159% increase in conversions YoY
31% decrease in CPA. 
As a result of our efforts, Water's Edge onboarded 15,000 new patients in 2022, thanks to a 122% increase in conversion rate and a 70% increase in CTR.