Cardinal's full-funnel digital strategy helped a new ABA therapy brand increase organic traffic by 327%.
Overview
Developed a Responsive Strategy to Increase Leads & Rankings
With awareness increasing around Autism Spectrum Disorder (ASD), the Applied Behavioral Analysis (ABA) therapy market is experiencing exponential growth, due to the efficacy and popularity of ABA as a treatment option for the condition. Empower, an ABA therapy brand in Texas, needed a strategic growth partner to help set their brand apart in a competitive market and bring in more patients.
Cardinal stepped in to help Empower with their organic presence, paid media campaigns, and data reporting.
Making constant adjustments to all channels, Cardinal has been able to drive the best results possible and pivot our strategy based on the changing digital landscape as well as any data trends we see.
As a result of this responsive approach, Cardinal has been able to help Empower see a 466% increase in total keyword rankings, a 327% increase in total organic impressions, and a 41% increase in quality leads since the beginning of our partnership in August 2022.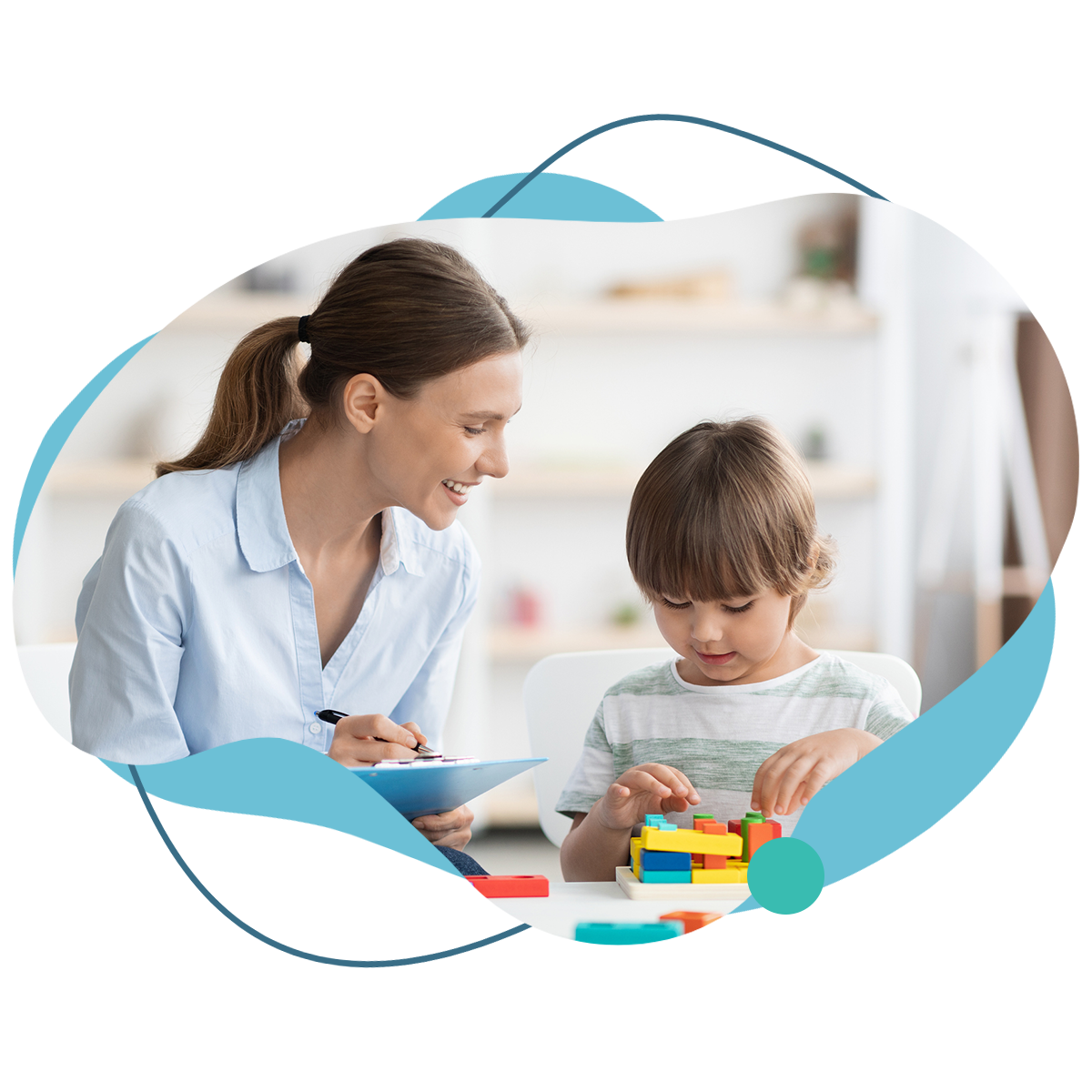 About The Company
Empower Behavioral Health
A private equity-backed ABA therapy brand, Empower Behavioral Health offers treatment services for children and individuals of all ages who have been diagnosed with ASD. The brand offers full-time day programs for children, along with part-time, focused intervention and telehealth ABA services.  
Empower is growing quickly and currently operates 13 locations across the entire state of Texas, with plans to expand into more locations in the near future.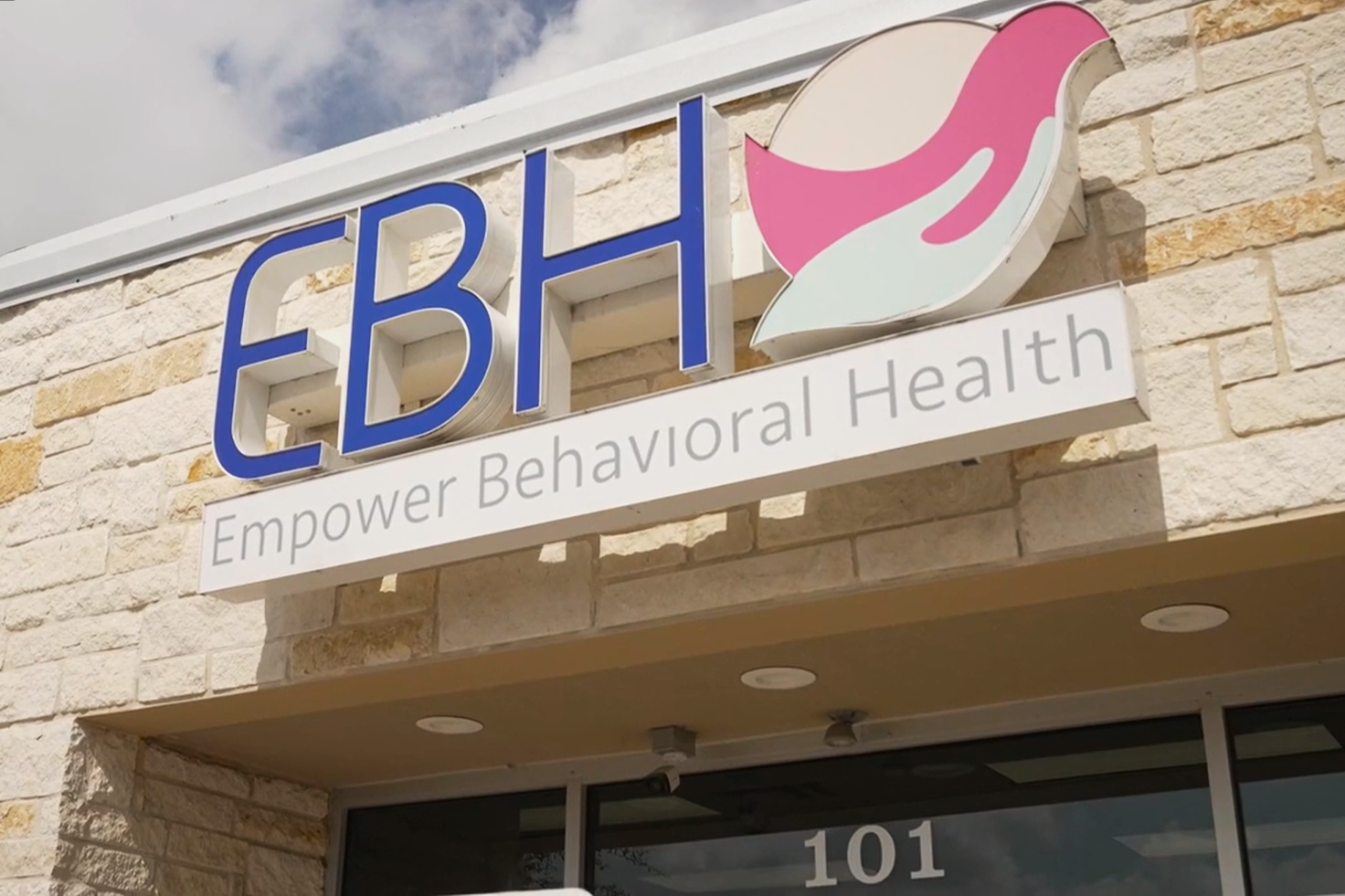 Challenges:
A competitive regional market filled with similar providers who outrank them organically.

New to the market, Empower lacks brand equity.

Current digital marketing efforts are not driving enough patients to locations.

ABA therapy is a costly service.
Goals:
Increase new patient volume at all locations.
Build and launch paid search campaigns, with a long-term goal of optimizing & scaling PPC.
Accurate data reporting to precisely gauge CPL.
Fuel organic growth to establish Empower as a leading provider of ABA therapy
Our Digital Marketing Strategy
Generating Quality Leads with a Scalable Organic & Paid Media Strategy
New brand, Empower, was struggling to get leads. Cardinal stepped in to build a full marketing mix, ensuring patient volume would increase through brand-new paid media campaigns and SEO. The Cardinal team also built custom reports to track data so we could successfully align marketing initiatives with overall business objectives. All of these efforts were built to scale and laid an effective groundwork for Empower's continued expansion. This scalable approach also allowed us to easily pivot our strategy based on what works best at any given time.
Step 1
Creating Top-Tier Content With a Robust SEO Strategy
Empower was in the middle of a website launch when we first started our partnership with them. After running a site evaluation, our team quickly realized the brand didn't have any quality content. Since then, our primary focus has been content development. Within the first two months, we re-wrote all of their service pages and developed all of the content for their location pages. Currently, we develop 3 pieces of content a month, consisting mostly of upper and bottom-funnel blogs, with all content leading back to an Empower-provided service. 
Local SEO was another main focus. We optimized GBPs through Google Posts, FAQs, NAP accuracy, and more, as we continue to make ongoing optimizations. We also focused on making the location pages a huge conversion driver since they bring in the majority of site traffic.
Ongoing and consistent on-site optimizations include header updates, keyword insertion, and internal linking to ensure each page is optimized for ranking and to grow the page authority of key pages on the Empower site.
We complete technical SEO audits and optimizations on a quarterly basis to ensure the site's foundation is optimal and keep tabs on various performance-related factors, including crawling and indexing, site speed, and metadata and schema.

Step 2
Optimizing Targeted PPC Campaigns
Another area of focus was Empower's paid media strategy. We launched paid search campaigns to maximize lead volume and ensure maximum visibility through higher-quality ads. 
With a brand new account, we segmented campaigns into Brand and Non Brand categories, structured by location, allowing for flexibility in spending based on evolving capacity needs. Non-branded ad groups cover broad searches like "autism," and exact searches like "ABA." Our keyword strategy started targeting phrase and exact match keywords; however, given the changing digital landscape, we pivoted and now use broad match.
Their existing ad copy was underperforming due to keyword stuffing. After conducting competitor research and reviewing patient insights, we tailored ad copy to the correct target audience (parents) using words like "your child." This type of user-centric messaging resonates more effectively with the parent and search efforts for their children with ASD.
Finally, we also created new landing pages for each of their 13 locations in order to fully optimize their site for PPC ad traffic.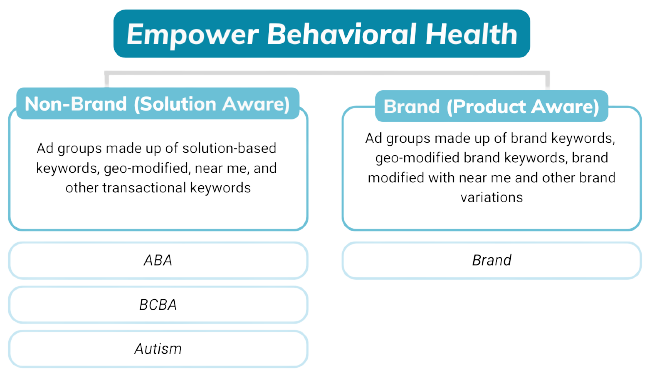 Step 3
Leveraging Analytics for Deeper Data Insights
As a next step, we turned our attention to analytics, building custom reporting dashboards to provide Empower with insights into how each campaign— and each channel (SEO, PPC) for each individual location— contributed to performance.
Our team also created a separate dashboard that was integrated with Empower's CRM, providing an eye on a range of key data points, including:
How many qualified leads at each channel is driving by location

Where each potential patient dropped off in the enrollment process

The number of conversions driven by each channel by month
We also analyzed phone calls to get a better understanding of what patients are looking for and to improve the quality of our leads. Listening to calls also allows us to add negatives for things that a caller mentions but Empower services do not offer (e.g. insurance Empower doesn't accept.) This helps us identify top priorities for Empower's users, integrate these issues into our messaging, and attract more users.
This comprehensive approach to analytics and our resulting reports help us show Empower all the leads and new patients they are driving, but also provides clarity on what is working and what isn't. By knowing where potential patients dropped off in the enrollment process, we can figure out barriers, pivot strategy based on the user journey, and optimize all of Empower's digital media campaigns.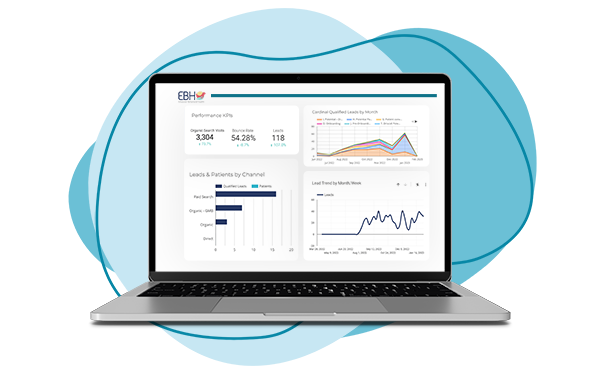 Our Results
Significant Growth with a Foundation for Continued Expansion
As a result of their partnership with us, Empower has experienced significant PPC and SEO results. By making sure our campaigns are only optimizing towards our highest quality leads, Form Submissions, and First Time Phone Calls, the quality of leads has improved significantly. Our PPC strategy has had positive impacts on the performance of Empower's Brand and Non-Brand campaigns. Since November 2022, lead volume has increased by 41% and overall cost-per-lead has dropped significantly, nearly 25%. We have also lowered CPA by improving the quality of traffic and adjusting bids to stay competitive but below their CPA goal. Empower's conversion rate has increased, too, rising from 5.46% to 6.45%, resulting in a rise in overall lead volume and a drop in cost-per-lead. 
The results have been just as dramatic with SEO. Empower has experienced a 466% growth in total keyword rankings, a 395% growth in Top 10 keyword rankings, and a 327% increase in total organic impressions. Keyword rankings jumped from 604 to 823 in the same month we published our optimized service page and location page content. 
Organic search is now the top channel for the website for new users, has the longest session duration, and has the highest number of pages per session. As a result of this hyper-fueled organic growth, Empower has achieved top 20 rankings for all locations that include the query "aba therapy X location," giving it an all-important edge in the region.