Increase Patient Brand Awareness and Provider Rx Referrals with the Top SEO Company for Pharmaceutical Brands

Pharmaceutical Brands Who Trust Us
The pharmaceutical industry is massive and accounts for billions and billions of revenue in the U.S. alone. As a pharma company, there's plenty of room for growth. However, you can expect stiff competition for you're not the only one who's trying to grow their company.
Our Clients Love Us
"Cardinal's ability to pull insights out of our data is far superior to other agencies."
Pharmaceutical SEO Company
Increasing your online presence is as important as getting your products/drugs approved by the FDA. For this reason, a solid SEO plan is a must.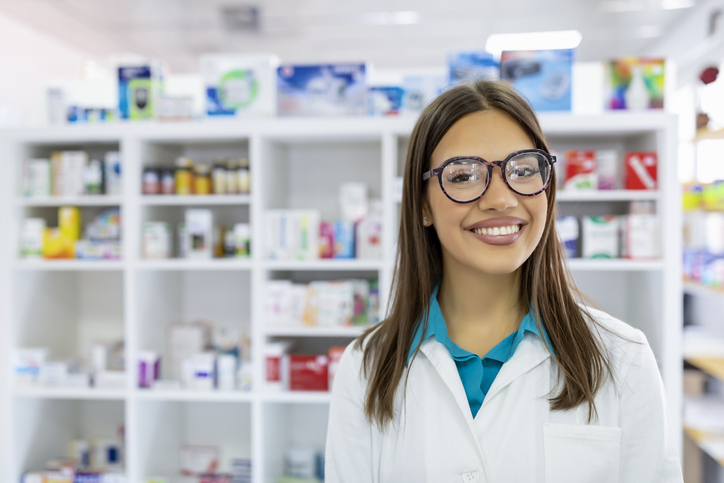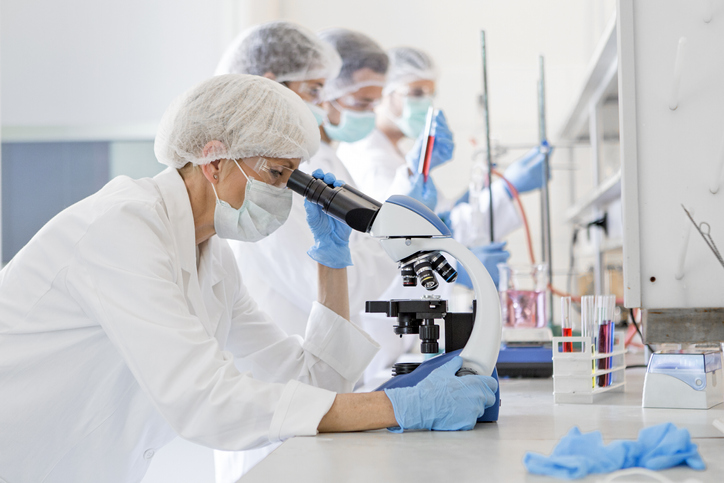 Full Service Pharma SEO Agency
Cardinal Digital Marketing is a full-service agency that specializes in search engine optimization or SEO. It's one of the best ways to improve your online presence and become a more competitive pharma company.
Pharma SEO: Why It's Important
SEO is highly important to pharmaceutical companies but it's also a widely misunderstood area of digital marketing.
Here are the reasons why SEO is critical for pharma companies.
Build Brand Awareness and Visibility
It is said that 93% of online experiences begin with a search engine. Through SEO, your pharma brand will get some serious traction on search engines like Google or Bing. Gone are the days of the early internet where you can just flood your landing pages with your brand name for optimal SEO. Search algorithm has gotten more complex and smarter, and more user-focused.
If you can organically increase your SEO rank, more people will see your website and subconsciously make a mental note of your brand. This is good because brand recognition leads to getting more clicks, leads, and conversions.
Increase Website Traffic
Your SEO rank correlates to how much traffic your website is getting. Search engines like Google will recognize that your website is frequently visited for searched-for keywords. Simply put, organic search results get more clicks – the higher your rank, the better. Plus, healthcare consumers will perceive your brand as more credible than paid ads.
The top 5 organic results account for about 70% of total clicks on Google. This is why Pharma SEO is a critical part of any digital marketing campaign.
Become the Thought-Leader
When search engines like Google show the list of results, the top websites are considered the best authority on the topic. If you want your pharma company to be that authority, you should climb the ranks with a sound SEO plan. In SEO, content is still king. A big part of SEO is content creation which boils down to providing valuable and educational information on your website.
Thus, you must create high-quality content that contains the keywords that you need. The content you publish must educate your visitors on your products and ultimately drive them to take an action. It's also important that you publish blog articles that answer health-related questions and concerns.
Maintain a Positive Brand Reputation
With each new crisis, the integrity of the pharma industry is compromised. Now more than ever, pharma companies should know how to maintain their brand image. Reputation management starts with good SEO. Think of SEO and reputation management as two sides of the same coin.
In reality, your reputation will reach your customers before you. According to a study, 55% of millennials will ignore brands that have poor reviews. A solid SEO plan will always have a provision for online reviews. On the flip side, part of the strategy should also combat negative SEO by monitoring brand mentions.
Pharma SEO Done Right With Cardinal
Why partner with Cardinal for your Pharma SEO needs? Here are some things that our partners can expect.
Reach More Healthcare Consumers
Cardinal specializes in data-driven SEO campaigns which will help your pharma company reach more customers.
High-Quality Traffic
Cardinal's SEO boost will not only get your more traffic, we make sure that we target the right audience for high-quality visitors. People who are more likely interested in your pharmaceutical products.
Content Marketing That Matters
We have helped numerous healthcare businesses across the country. We're familiar with how the healthcare industry works, enabling us to create a strong content marketing strategy.
Supercharged Website Performance
Poor website design and performance are SEO killers. You don't want your brand to be associated with a poor website. Our web design and development teams will ensure that your website delivers in terms of performance and user experience.
Measurable SEO
Accountability and transparency are two of the most important values in Cardinal. From deliverables to monthly reports, we see to it that our partners stay on top of their campaigns and know how their budgets are being spent.
Personalized Pharma SEO
No two businesses are exactly the same, and that applies to SEO strategies. We don't have a "one-size-fits-all" approach but we do observe the latest and best practices to bring your SEO to the next level.
With Cardinal, your Pharma SEO will fly. Talk to our team of high-flying experts and let us get you started.
What Does a Successful Pharma SEO Looks Like?
SEO is widely considered to be difficult and complex, and it takes time – a lot of it.
So what does a solid SEO campaign looks like?
Mobile-Friendly Website
A mobile-friendly website is a necessity, not just a luxury. Since 2018, mobile-first indexing has been the focus on many websites to bring in more organic visitors. Since most people use their smartphones, it's an absolute must for pharma companies to ensure mobile usability and adopt a responsive design. A website that performs poorly on mobile devices will have higher bounce rates.
A simple but solid web design that loads quickly is almost always good for SEO and translates well on mobile.
Keyword Planning
To get the right customers to your pharma website, you have to know which keywords your target audience is searching for. Keywords that are not relevant to your website will do nothing for conversion rates.
A successful SEO campaign should focus on what you can offer to healthcare consumers. For instance, if your pharma company specializes in certain drugs or products, pick keywords about symptoms and illnesses that your products treat. Also, you should focus on the products and features that differentiate your brand from the competition.
Another good targeting technique is to focus on local SEO. This is ideal for recruitment or to spur interest in an upcoming product or clinical trial.
Rich Content for Featured Snippet
One of the ultimate goals of pharma SEO is to appear on Google's featured snippet – the content box that appears before the usual list of organic results. To be on a featured snippet means that Google has deemed a web page as the most appropriate answer to a search query.
As you can imagine, being at the top of the page will help maximize visibility and traffic. The key here is to make sure that you're providing answers to your audience's potential questions. And this takes us to the next point…
Create Useful Content
Content is king! Since the dawn of online marketing, experts have always suggested that the most important factor of SEO is high-quality and useful content. This is even more important when it comes to pharma. In this industry, you need to publish content that's accurate, timely, and helpful for readers. Your articles should be carefully researched so it hits that sweet spot and helps your website rank.
Content is more than just blog posts. For pharma companies, you can also have videos, app notes, live chats, case studies, infographics, podcasts, and just about everything that appears on your site. Make sure that your content has useful information and is presented in an engaging format.
Backlinks Are Still Important
Google's new search algorithm assesses the number of internal and outbound links on your website. Having high-quality backlinks remains a top SEO factor and build credibility and authority for your company. As mentioned before, the more authority you have, the better the results you'll get. External backlinks may include links to a reputable website about diseases, credible sources, and partner sites.
Higher quality backlinks from high authority domains can do wonders for your website's organic visibility.
On-Point On-Page Optimization
Although SEO has changed significantly over time, on-page optimization shouldn't be discounted. If your pharma page isn't optimized properly, then Google may have a tough time what your page entails. For on-page SEO, you should:
• Include keywords in the URL
• Keep your URLs short
• Place keywords on all titles, descriptions, and body
• Make sure keywords are properly tagged within header tags
• Posts should have at least 800 words
Optimize Page Load Speeds
Your load speed can make or break your website. Loading times aren't just a matter of preference – it can significantly impact your brand's success as well. The longer your website loads, the more likely your bounce rates will skyrocket. With higher bounce rates, you're telling search engines that your website doesn't offer a good user experience.
Here are some page load stats that you should know:
• 1 in 4 visitors will abandon a website if it takes more than 4 seconds to load
• 46% of users don't revisit websites that perform poorly
• A one second delay reduces customer satisfaction by 16%
Optimizing your web pages for speed and performance can increase your website's overall traffic.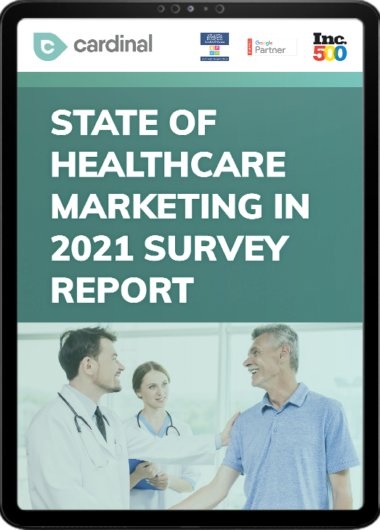 To gain a better understanding of the current state of healthcare marketing, we surveyed more than 100 healthcare marketers and executives to learn how they're navigating the post-pandemic world.
Download the full report to learn their top marketing priorities, challenges, and investments and what you need to do to stay competitive and grow your healthcare organization.
Cardinal's Proprietary Marketing Technology Patient Stream's Benefits:

Double Your Patient Volume for the Same Spend
Dump the campaigns that don't generate returns. Our AI based marketing platform automatically optimizes towards the campaigns that are driving high value patients.

Executive Level Reporting
Give your CMO the reporting she didn't even know was possible. No longer do you have to report on cost per lead. With Patient Stream, you will now be able to report on Cost Per Patient.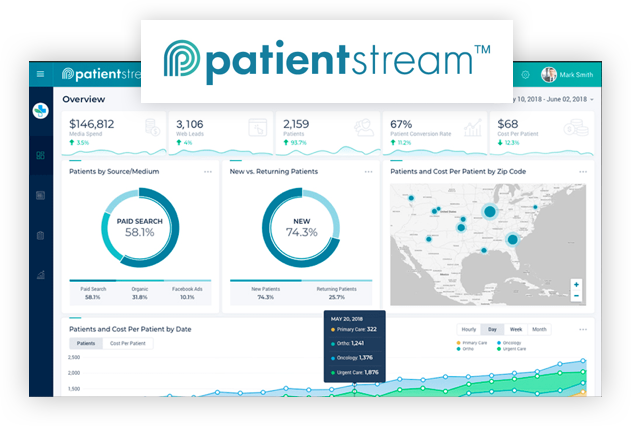 Grow Your Pharma Company With Cardinal
Grow your pharma business and reach new customers with Cardinal's brand of digital marketing. Contact us now!
Healthcare & Digital Marketing Blog Articles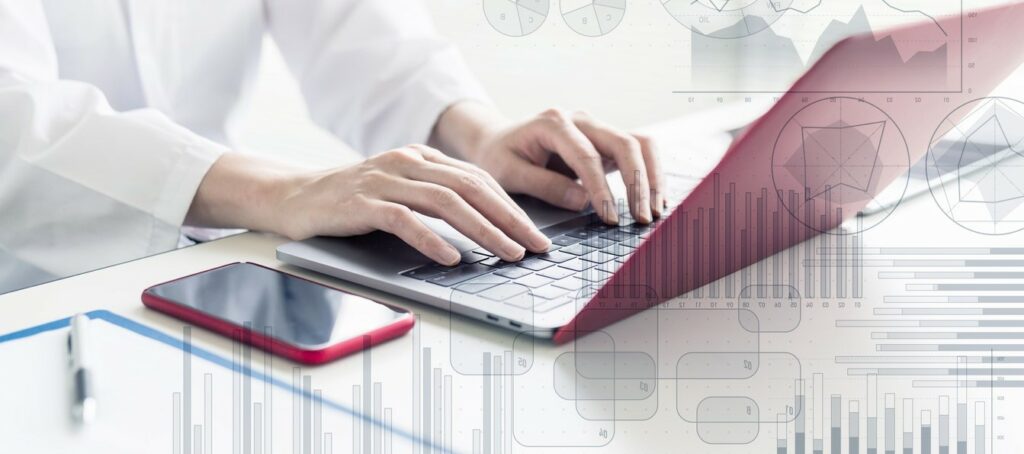 Aside from the whole ten years in medical school thing, healthcare marketers and physicians aren't entirely different. In medicine, practitioners use certain indicators to measure the success of a given treatment, medication, surgery, and so on. When treating high cholesterol, for example, a physician will likely run regular lipid panels to monitor any changes up or down.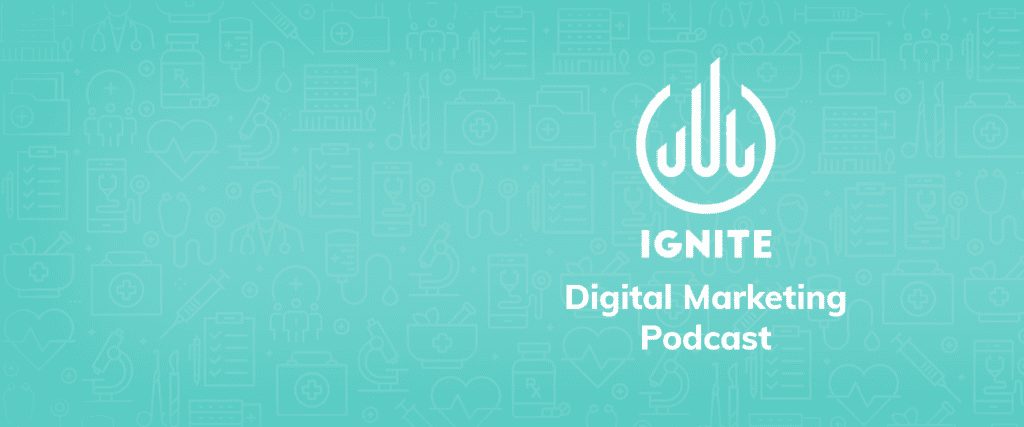 The end of 2021 is approaching quickly, and we are entering that time of year where healthcare organizations start planning Q1. What should healthcare marketers continue to implement in 2022, what marketing practices should they adopt, and what should they leave in 2021?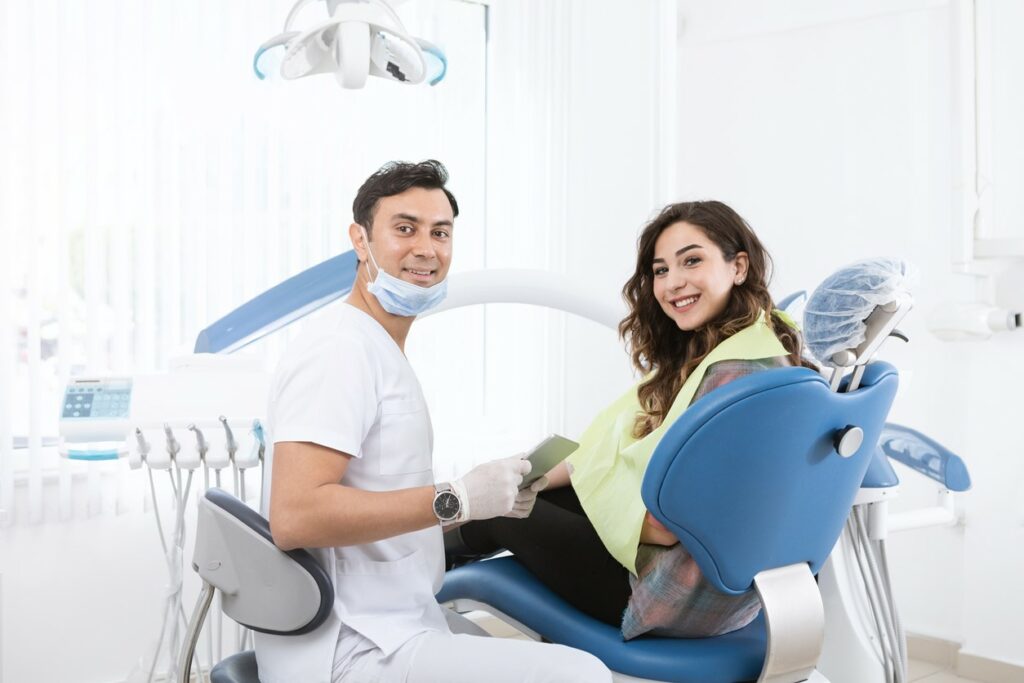 Dental support organizations (DSOs) have historically been ahead of the healthcare industry in terms of technology adoption. To keep the lead in the coming year, dental marketers will need to tackle some of the biggest challenges that DSOs will face in 2022, as well as invest in the right strategies and technologies.
Ready to Rise Up on the Internet?
Fill out the form to get started!