Maximize Ad Spend and Increase Social Media Presence with the Top Facebook Advertising Agency for Pharmaceutical Brand

Pharmaceutical Brands Who Trust Us
The average consumer spends about two hours on social media on a daily basis. For healthcare and pharma companies, social media platforms like Facebook provide a bridge between brands and healthcare consumers. Social media allows patients, medical professionals, and pharma companies to engage with each other.
Our Clients Love Us
"Cardinal's ability to pull insights out of our data is far superior to other agencies."
Pharmaceutical Facebook Advertising Agency
In 2020, pharmaceutical companies have ramped up their advertising spend on social media. If your pharma company isn't making the most out of social media, the competition will leave you behind. Fortunately, Facebook has its own paid advertising service that can greatly benefit pharma companies like yours.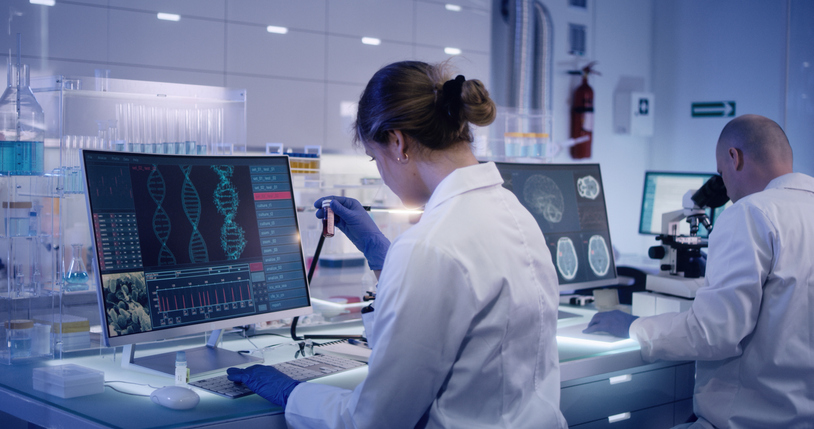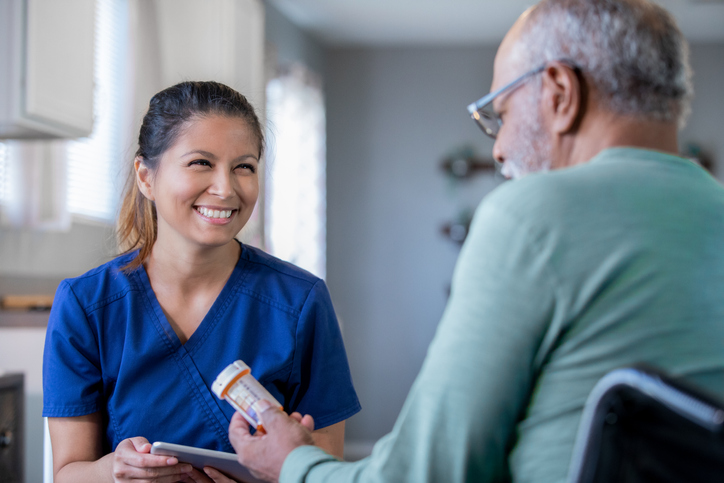 Full Service Pharma Facebook Advertising Agency
Cardinal is a full-service digital marketing company that specializes in Pharma Facebook Advertising. Read on to learn more about Facebook Advertising and how we can help to make your campaign a success.
Pharma Facebook Advertising: Why Do It?
Healthcare Consumers Are On Facebook
During the 1st quarter of 2020, Facebook had a staggering number of monthly active users at 2.6 billion. It's the biggest and most popular social media platform for a reason. Just by going with the numbers, it's safe to say that majority of your target audience is on Facebook. Even when you market locally, just imagine how many people you can reach.
Facebook is also one of the largest marketing platforms out there with Pages, Groups, and its paid advertising service, Facebook Ads. Therefore, many customers are using Facebook to search for local pharma companies. With Facebook Advertising, you can put your pharma brand in front of customers as they get their daily social media fix.
Micro-Targeting the Right Audience
When it comes to targeting, few marketing platforms are better than what Facebook has to offer. The level of targeting in Facebook Ads can be as granular as you want which is nothing short of amazing. Facebook can help you target users based on parameters like age, location, gender, demographics, interests, languages, and the list goes on. If you want, you can even target the followers of your competitors.
When it comes to online marketing, lead quality is always better than traffic size – you want conversions, you want people purchasing your pharma products. It's a good thing Facebook's targeting system can go in-depth when compared to other marketing platforms. With the right combination of parameters, you can even exclude users that are not your target audience.
Facebook Ads' targeting features lets you target users that are likely interested in what you have to offer.
Versatile Analytics
Like its hyper-targeting features, Facebook's analytic is quite a league of its own. Facebook's analytics can go very in-depth that it might as well be limitless. With such a robust analytic system, there's no need to rely on intuition or guesswork – you know exactly which areas of your campaign are working or not.
From conversion rates to social metrics, Facebook's analytic tools aren't just versatile but very easy to use as well. You have access to the Ads Manager where the data are neatly laid out for your perusal. Now, it's all up to you to interpret the information at hand.
The key metrics that you can measure include post engagement, page likes, weekly reach, and individual ad performance. If you wish to dig deeper, Facebook will also give you insights into conversions, clicks, and metrics sales. Facebook makes it a breeze for you to stay on top of your campaign.
Objective-Based Ads
Creating ads for Facebook is a fairly straightforward affair. During ad creation, Facebook will guide you through the steps and will let you set options like target audience, ad type, budget, and time frame. On top of that, you can develop personalized ads based on your marketing goals – Facebook calls them "objectives."
Some examples of objectives include getting page likes or website clicks, improving post engagement, and the likes. Regardless of your marketing goals, Facebook should be able to accommodate you and create ads based on them. This unprecedented level of control over your ads is simply unheard of and it tells Facebook how to optimize them for the best results.
Lastly, Facebook Ads will let you create a marketing message that truly reflects your pharma brand.
Organic Reach is Declining
These days, it's not enough to just create a pharma Facebook page and hope you get more likes and followers. Sadly, organic reach isn't as good as it used to be even if you manage to get a good number of followers. The sad reality is that only a tiny fraction of your followers will be able to see your posts.
A few years ago, to the detriment of business owners, Facebook sent out an update that significantly decreased the visibility of business pages. The CEO of Facebook Mark Zuckerberg confirmed that the platform will prioritize content from friends and family to show in the news feed. Businesses have received the short end of the stick on this one.
Nowadays, if you want to make Facebook work for your business, you need to sign up for its paid advertising program. Fortunately, you don't really need a big budget but you do need to shell out some money.
Make Pharma Facebook Advertising Work For Your Brand With Cardinal
If you work with Cardinal for your Facebook Advertising campaign, here's what you can expect:
Optimized Facebook Ads
Tell us which group of users you want to target and we'll optimize your ads based on your preferences. Our data-driven marketing solutions ensure that we have the goods to optimize your ads for success.
Create High-Quality Ads
For a high conversion rate, you need to have ads with strong content. At Cardinal, our team of talented copywriters can help you create ads that are engaging and focused on conversion.
Monitor Your Campaign
You hire us because you want to have another set of eyes on your pharma Facebook Ads campaign. Staying on top of things means that you should constantly monitor your campaign. We monitor your campaign to identify errors and opportunities.
Re-Target Your Former Visitors
Facebook Ads is a great tool for remarketing – the process of serving ads to users who have visited your website before. We'll use Facebook's tools to remarket your pharmaceutical products.
Stick to Your Budget
We know that you want to stick to your budget, so we'll make it happen. Regardless of your budget, our goal is to make your marketing bucks count and provide the best ROI.
Full-Service Digital Marketing
As you grow, your marketing needs will increase as well. If you wish to branch out to other marketing methods, Cardinal will be more than ready to accommodate your growth.
Ready to take on Facebook and make it work for your pharma company? Talk to us and let's talk about how we can help.
Why Partner With a Pharma Facebook Advertising Agency?
Managing a Facebook Ads account isn't exactly hard but it does require good attention to detail and maintenance. Here are some reasons why a Facebook Ads agency makes sense for a pharma company:
Save Precious Time
One of the best reasons to hire a Facebook Ads agency is to save precious time. Can you honestly say that you have the time to manage your Facebook advertising account? Or can you commit to training your in-house marketing team to become proficient in this marketing platform? You can only wear so many hats so it's better to leave Facebook Ads management to the pros.
At Cardinal, our team of social media experts will manage your account so you're free to focus your time on things that matter.
Quickly Get the Results That You Want
From developing a solid paid marketing campaign to the deliverables, a good Facebook Ads agency specializes in speed. Cardinal has worked with many different partners and many of them are from the medical industry. Therefore, we're familiar with the best Facebook Ads practices and can leverage previous winning campaigns to meet your goals.
When you work with Cardinal, we can set up and launch your Facebook Ads campaign in a matter of days. If you do it yourself, it will likely take you longer.
Make Changes Instantly As Needed
Having someone who constantly monitors your Facebook Ads account is one of the best reasons to work with an agency like Cardinal. You'll have a dedicated account manager to keep an eye on your Facebook Ads campaign. If any adjustment is needed, your account manager can quickly make changes that are either for correcting errors or capitalizing on an opportunity.
A dedicated manager ensures that your campaign is running at an optimal level. Of course, this is only possible when you have someone at the help that can execute.
Keep Up-To-Date With Updates and Trends
Facebook is constantly rolling out updates and changes to its marketing channel. If you're going to go down the DIY route, you'll have to keep yourself updated with Facebook's trends and updates. Otherwise, it will be difficult for you to have an optimized campaign.
Fortunately, you don't have to keep up with the latest marketing trends and updates when you work with an agency like Cardinal. It's our literal job. This is why we emphasize the need for industry education because we want your campaign to be a success.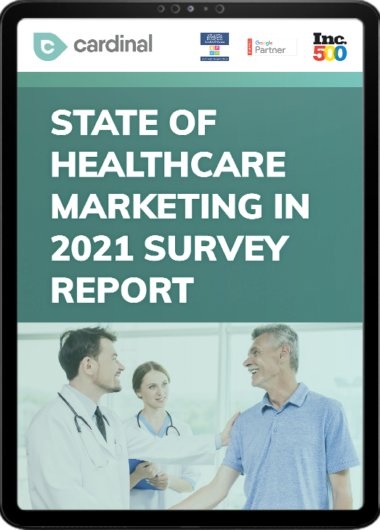 To gain a better understanding of the current state of healthcare marketing, we surveyed more than 100 healthcare marketers and executives to learn how they're navigating the post-pandemic world.
Download the full report to learn their top marketing priorities, challenges, and investments and what you need to do to stay competitive and grow your healthcare organization.
Cardinal's Proprietary Marketing Technology Patient Stream's Benefits:

Double Your Patient Volume for the Same Spend
Dump the campaigns that don't generate returns. Our AI based marketing platform automatically optimizes towards the campaigns that are driving high value patients.

Executive Level Reporting
Give your CMO the reporting she didn't even know was possible. No longer do you have to report on cost per lead. With Patient Stream, you will now be able to report on Cost Per Patient.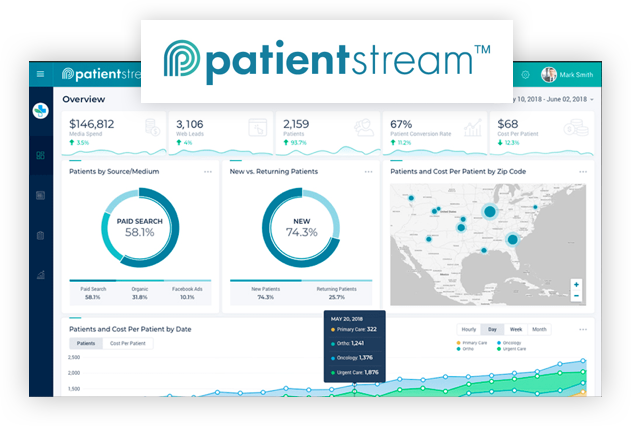 Grow Your Pharma Company With Cardinal
Grow your pharma business and reach new customers with Cardinal's brand of digital marketing. Contact us now!
Healthcare & Digital Marketing Blog Articles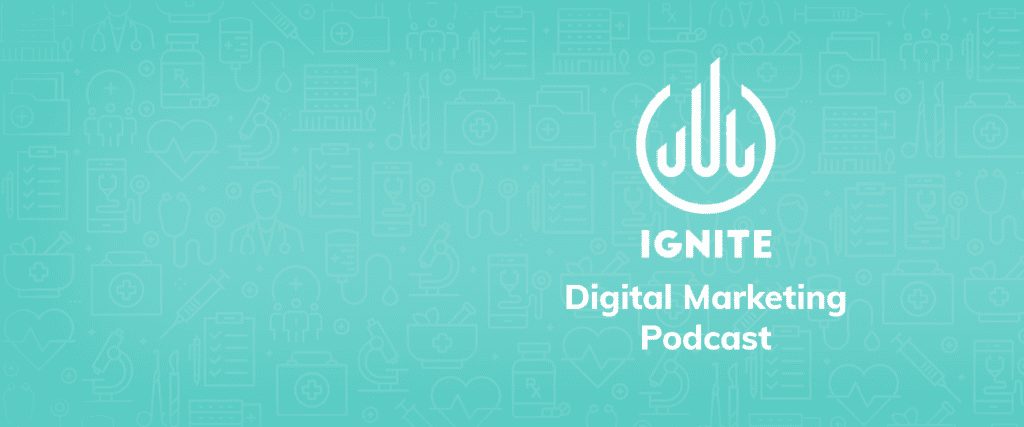 The end of 2021 is approaching quickly, and we are entering that time of year where healthcare organizations start planning Q1. What should healthcare marketers continue to implement in 2022, what marketing practices should they adopt, and what should they leave in 2021?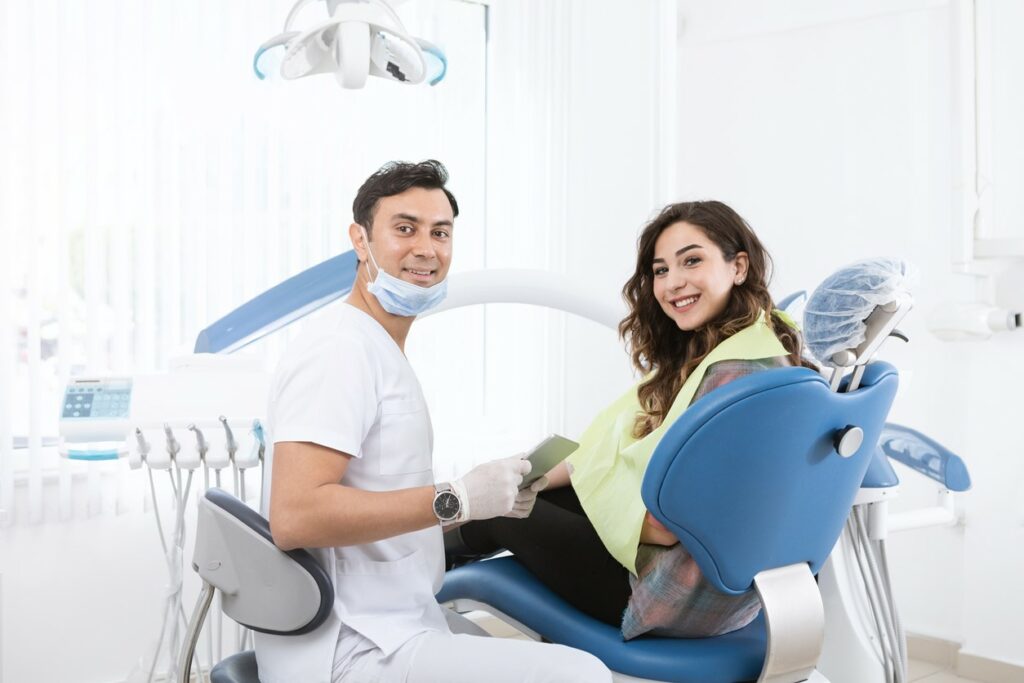 Dental support organizations (DSOs) have historically been ahead of the healthcare industry in terms of technology adoption. To keep the lead in the coming year, dental marketers will need to tackle some of the biggest challenges that DSOs will face in 2022, as well as invest in the right strategies and technologies.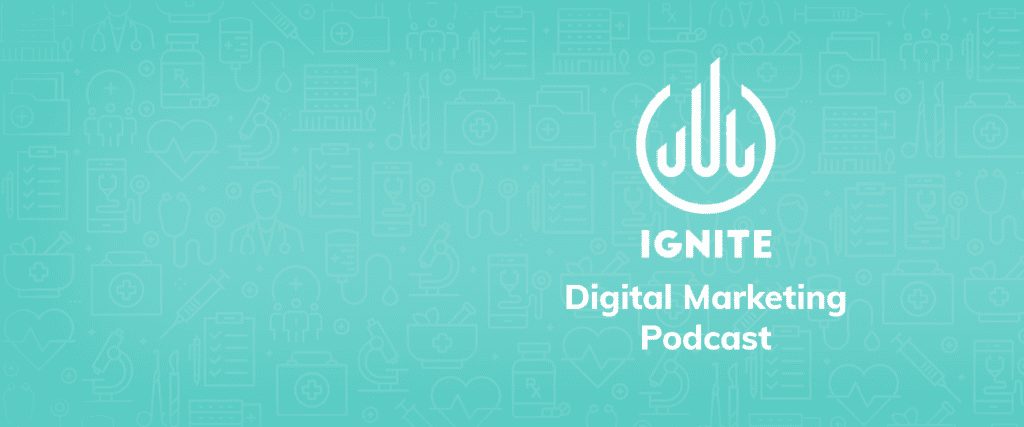 How can a private equity firm get the most from a multi-location healthcare acquisition? Find and take advantage of efficiencies, restructure the website to support multiple locations, and do so while following SEO best practices. Here's why and when you should merge websites, how to develop a migration plan, and the best practices a high-growth healthcare organization can implement during their migration process.
Ready to Rise Up on the Internet?
Fill out the form to get started!