Increase Patient Brand Awareness and Provider Rx Referrals with the Top Digital Marketing Agency for Pharmaceutical Brands

Pharmaceutical Brands Who Trust Us
The pharmaceutical industry operates under intense regulation, making it a challenge to create marketing strategies that meet those rules and regulations. The world of pharmaceutical marketing offers a lot of potentials for you to promote your brand and products to the right audience, both doctors and patients.
Our Clients Love Us
"Cardinal's ability to pull insights out of our data is far superior to other agencies."
Pharmaceutical SEO Marketing
In reality, many healthcare companies are lagging when it comes to digital marketing. Is that the case with your pharmaceutical company?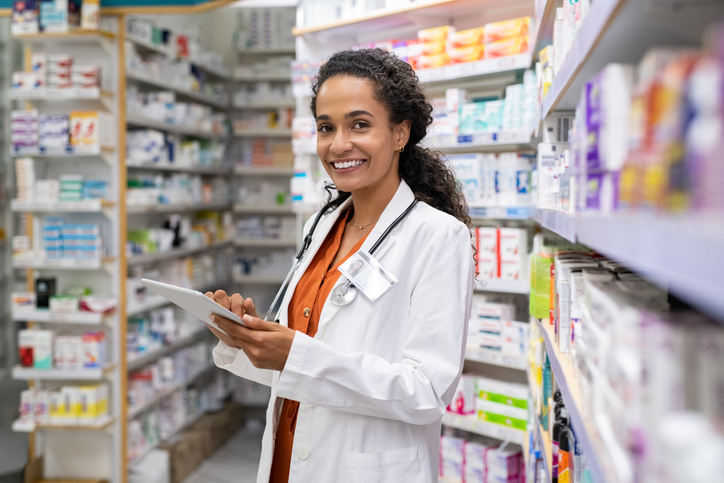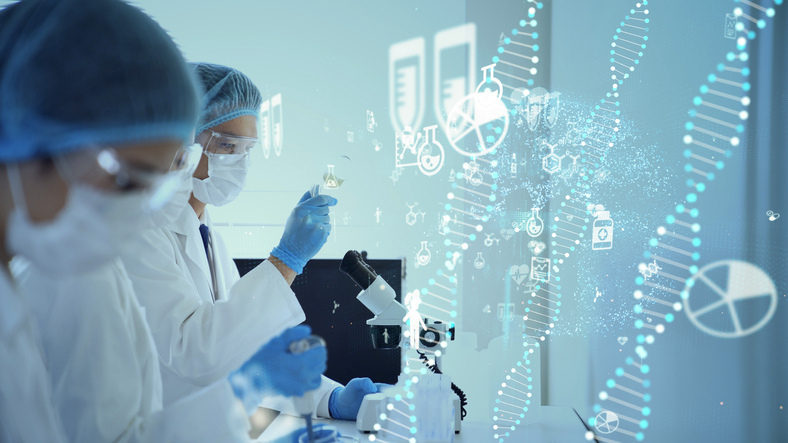 Link Building
If you need help to market your pharmaceutical company, Cardinal Digital Marketing can help. Read more on how you can expand your pharmaceutical company's digital reach.
6 Digital Marketing Strategies for Pharmaceutical Companies
Here are some key trends and tactics that will help pharmaceutical marketers to promote, engage, and grow.
1. Use Search Engine Optimization
Search engine optimization or SEO is the cornerstone of a strong digital marketing strategy. An optimized website will appear in the Google search results so healthcare consumers and doctors can find your site when they need more information about your products.
SEO is an essential component of any pharma digital marketing campaign because it brings traffic, leads, and conversions. So when visitors come to your site, they'll be able to answer their queries about your products.
SEO is a long-term and full-time commitment. However, it does provide long-lasting benefits if you manage to keep it up. This is where a pharmaceutical marketing agency like Cardinal can help.
2. Value-Driven Content Creation
An important influence of the digital world on the industry is that pharmaceutical companies are now not the only sole authority or information providers surrounding their products or treatments. Through web content and online communities, people now have instant access to pharma-based information.
If you create targeted content and provide prospective or current patients insights into useful information, your audience will significantly grow. For example, you can write blogs and articles that answer the patients' common pain points, make them engaging and transparent. Through content creation, you'll now only grow your audience but foster trust and position your company as a thought-leader.
3. Build a Trustworthy Brand Through Reputation Management
Pharmaceutical companies are frequent targets of critical feedback from the public – most noteworthy groups are anti-vaxxers and holistic health practitioners. For many pharmaceutical companies, managing their reputation requires a lot of work. Any negative press about your company and products can be devastating.
This is where reputation management comes in.
A reputation management expert offers a wide range of services like regulatory compliance, risk management, and performance improvement. An agency like Cardinal can help gather positive content about your company and put it at the forefront. Negative feedback must also be addressed and responded to with care.
4. Engage Your Audience With Social Media
With social media being a staple for many people, it makes sense to improve your presence on platforms like Facebook, Twitter, LinkedIn, and so on. The primary goal of social media marketing is to connect the gap between your company and the public. As a pharmaceutical company, you can't sell your products via social media but you can promote new research or product launches.
You may not generate sales from posting on your Facebook and Twitter accounts but it will help people to feel more comfortable with your company. Also, your social media accounts will receive a lot of complaints and criticisms. How you handle these negative feedback can make or break your company.
5. Create an Impactful Pharmaceutical Website
The pharma industry is highly competitive and medical website designs are becoming more sophisticated and innovative by the day. With an industry as specializes as pharmaceuticals, you need a web design specialist that will create a website that best reflects your brand.
A poorly-designed website isn't a vote of confidence for many visitors. If you can't be bothered to create a professional website, consumers will less likely perceive your company as legitimate. Good web design includes elements like strategic use of colors, a unified theme, intuitive navigation, mobile-optimized, and the list goes on.
6. Optimize Conversion Rates
So you're getting good traffic on your website but you're not getting enough conversions. There are two ways that you can increase your leads and sales – increase your traffic or increase your conversions. Conversion rate optimization or CRO is one of the easiest ways to increase leads through your website.
Some of the best CRO strategies include clear and effective marketing message, optimized conversion funnels, usage of conversion optimization tools, landing page modification, improved site copy, and many others. CRO is great for getting the results that you want without having to buy traffic.
Pharmaceutical Marketing Done Right With Cardinal
If you're ready to supercharge your pharma digital marketing, Cardinal can help. Here are the things that you can expect when you work with us:
Full Pharmaceutical Website Audit
As your partner, the very first thing we'll do is to perform a full website audit. We pride ourselves on data-driven solutions so we always like to know what we're up against. We'll audit your traffic, SEO status and performance, current strategies, competition, and more. A full site audit allows us to create a personalized campaign for you.
SEO Management
When running an SEO campaign, it needs to be monitored consistently. Unfortunately, SEO is very time-consuming. If you don't have the time and energy to manage your SEO, we're more than happy to help. With higher search rankings, product sales and conversion rates will be improved.
Site Optimization
Can you honestly say that you're satisfied with your website? If not, then Cardinal will help you develop a website that best reflects your pharma brand. Our team of talented web developers and designers will push your website to its fullest potential.
Social Media Marketing
How's your social media presence? Our social media team will help you leverage the power of social media platforms like Facebook, Twitter, LinkedIn, and so on.
Paid Search Advertising
If you want quick results, pay-per-click or PPC is your best bet. Cardinal offers paid media services for platforms like Google Ads, Bing Ads, Facebook Ads, and more. Cardinal will make the most out of your paid marketing budget.
Reviews and Reputation Management
When your pharma company faces negative press and unfavorable reviews, growth becomes out of the question. We know the importance of online reputation for healthcare brands. Our team of reputation management services will get your online image back on track.
Why Do You Need a Pharmaceutical Marketing Partner?
Do I actually need a pharmaceutical marketing partner to acquire more customers? Here are the top reasons why an agency partner makes sense:
Unique Insights to Your Industry
An agency that specializes in pharmaceutical marketing has the right industry knowledge and skills. They're not just proficient in digital marketing, they also have an intimate understanding of the medical space – these include regulations, healthcare laws, patient journey, and more.
Healthcare marketing in general requires a unique approach and knowledge to be successful. These insights into the pharma market and industry go a long way in developing a strong digital marketing campaign for you.
Understanding of the Patient Experience
If you want to grow your pharma company, you should create a valuable experience for your consumers. In healthcare marketing, the consumers are always in the center of the patient-provider interaction. As a pharmaceutical provider, it's your job to keep up with patient demands which require a unified brand experience and establishment of trust.
Your marketing partner should know the importance of the patient journey. This gives them the ability to build your pharma brand and how to present it to your target audience. In addition, the agency ensures that there's no disconnect between your digital presence and the real-life patient experience. This is instrumental in reaching new customers while retaining the current ones.
Proficiency in Pharmaceutical Marketing Channels
The primary goal of an advertising agency partner is to improve reputations, attract new patients, and increase leads and sales. Through data-driven strategies and customize solutions, an agency partner can deliver the results that you want. However, not all digital marketing channels are suitable for pharmaceutical companies.
A professional pharmaceutical marketing company like Cardinal knows the best marketing channels to use. Below are some of the most common marketing channels that a pharmaceutical business can use:
• Pharmaceutical SEO
• Content marketing
• Web development and design
• Social media marketing
• Conversion rate optimization
• Video marketing
• Pay-per-click (PPC) marketing
• Programmatic display advertising
• Reporting and analytics
Help Adapt to New Competition
Healthcare is an industry unlike any other. However, the competitors, both emerging and current ones, are largely the same. The natural evolution of the market promotes an ever-evolving landscape where practices must be up-to-date, both with current and new competition.
Even if your company is doing well against your competitors, you can't be complacent with your marketing. A pharmaceutical marketing agency will ensure that your practice stays competitive regardless of the climate of the market.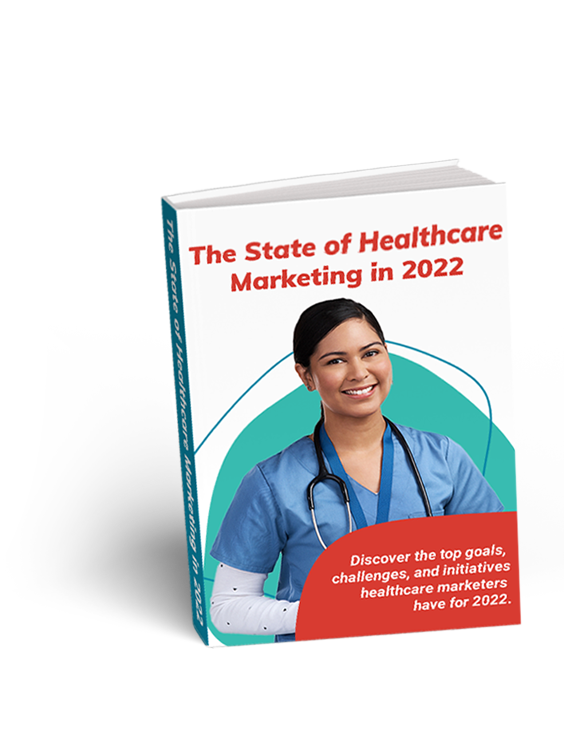 Explore the findings from our annual survey of healthcare marketers. This year's report reveals notable insights around high-priority investments, post-pandemic challenges, and channels of choice for new patient acquisition.
Cardinal's Proprietary Marketing Technology Patient Stream's Benefits:

Double Your Patient Volume for the Same Spend
Dump the campaigns that don't generate returns. Our AI based marketing platform automatically optimizes towards the campaigns that are driving high value patients.

Executive Level Reporting
Give your CMO the reporting she didn't even know was possible. No longer do you have to report on cost per lead. With Patient Stream, you will now be able to report on Cost Per Patient.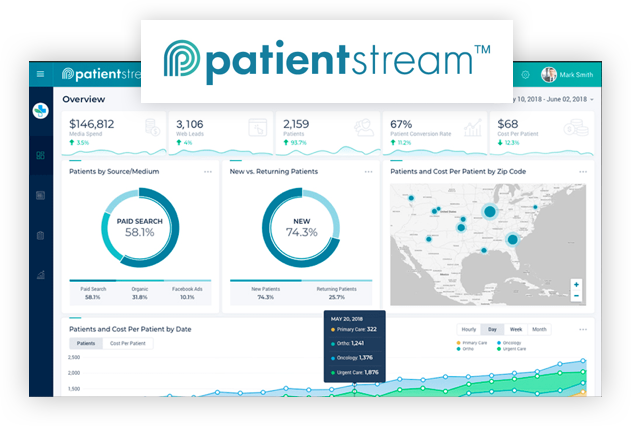 Grow Your Pharma Company With Cardinal
Grow your pharma business and reach new customers with Cardinal's brand of digital marketing. Contact us now!
Healthcare & Digital Marketing Blog Articles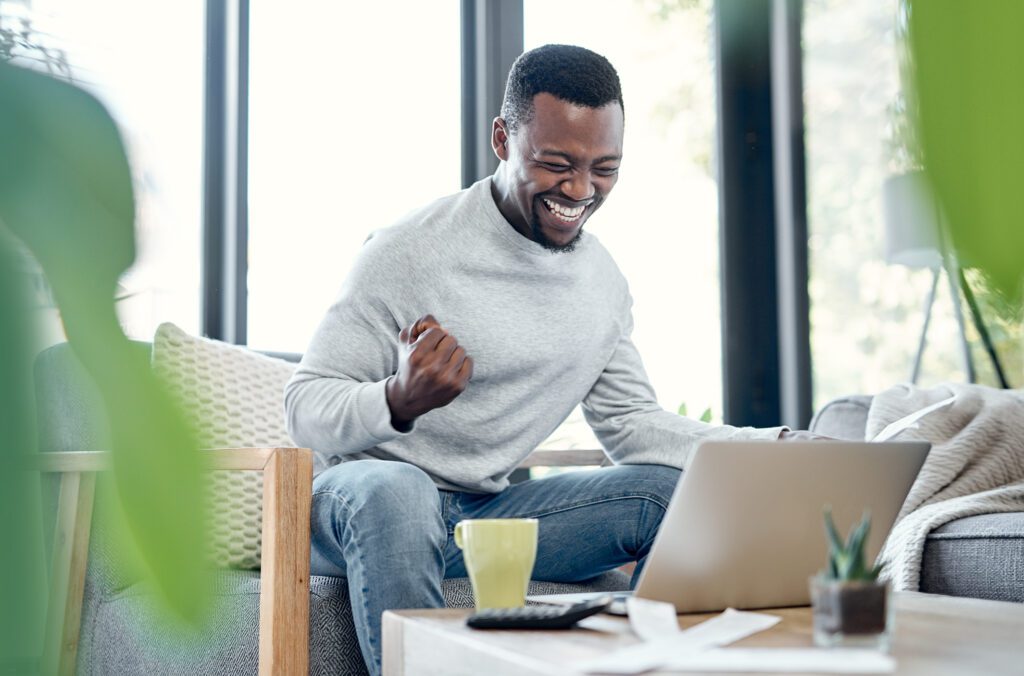 Question: do landing pages impact your Google Ads Quality Score? Answer: absolutely. Here's a look at landing page experience, as well as three practical ways to create better landing pages across your campaigns.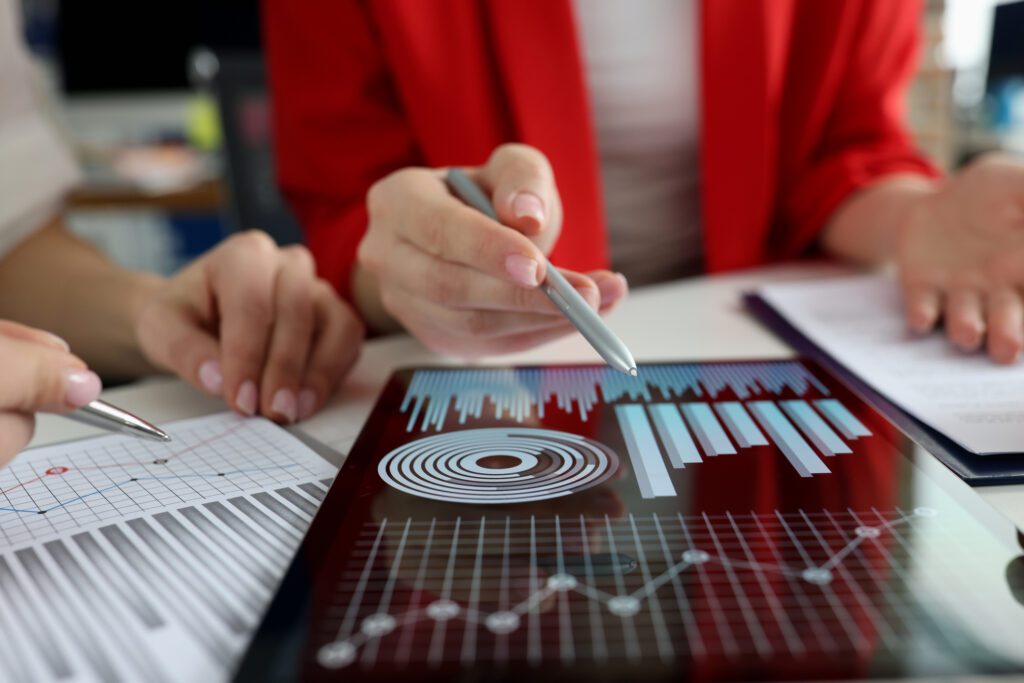 By now, you know that search engine optimization (SEO) is a longer-term play. But you don't have to be in the dark about the progress of your strategy. That's the idea behind our SEO roadmap, which SEO Specialist Monica Martinez details in this blog post.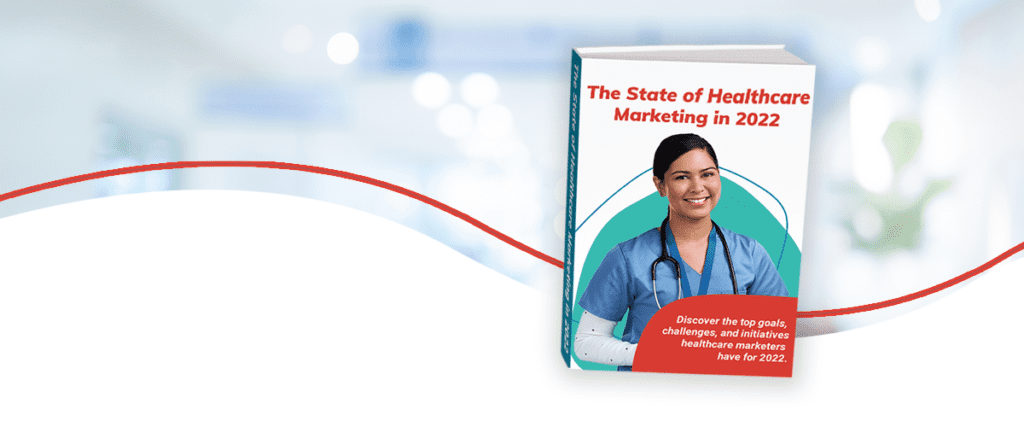 Explore the findings from our annual survey of healthcare marketers. This year's report reveals notable insights around high-priority investments, post-pandemic challenges, and channels of choice for new patient acquisition.
Ready to Rise Up on the Internet?
Fill out the form to get started!