Digital Marketing
For Personal Injury Law Groups

Clients That We Ignite Growth In:





Case Studies
Personal Injury Lawyer Marketing
The personal injury law practice is one of the most competitive out there, even within the legal industry. As you might expect, marketing for a personal injury lawyer practice is also one of the toughest. Don't believe us? Just Google the cost per click for the keyword "best mesothelioma lawyer" and you'll see that it costs a staggering $935.71. In addition, 19 out of 25 most expensive keywords on Google are about personal injury lawyers.
That sounds crazy but these days, you can't watch the television without seeing an ad for a personal injury lawyer.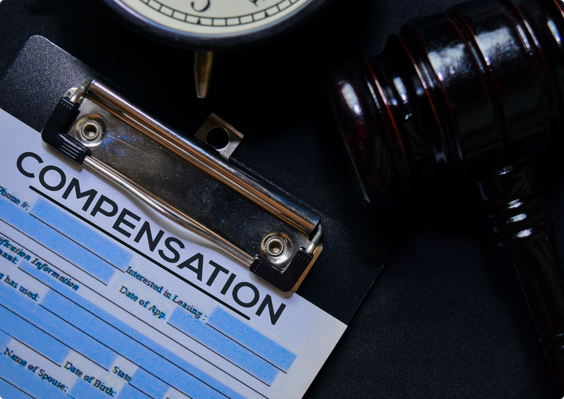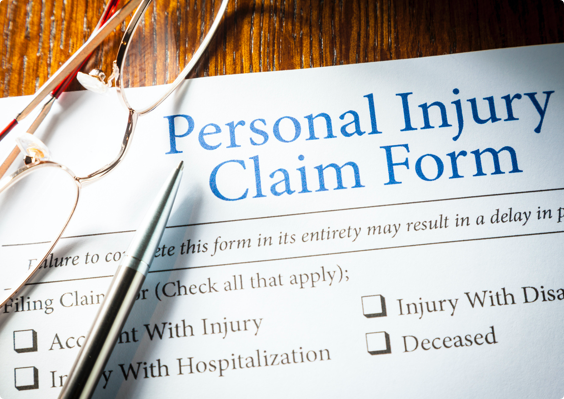 Poor online presence = risk
If your personal injury law firm has a poor online presence, you risk falling behind the competition. However, getting found online is just the start of the battle. You should distinguish your practice in the market by improving your search engine rankings and increasing brand awareness.
With a sound digital marketing plan, you can.
Cardinal Digital Marketing is a best-in-class digital marketing agency that specializes in marketing legal businesses. From search engine optimization (SEO) to web design to programmatic display, we've got you covered.
Digital Marketing and SEO for Personal Injury Lawyers
Fortunately, you don't have to do pay-per-click (PPC) exclusively and spend exorbitant amounts of money for a single click. So if you're not going to rely on paid media advertising, what's left?
Inbound marketing.
Inbound digital marketing is made up of tactics and strategies that are designed to attract prospective clients at the exact moment of intent.
Although you see many personal injury lawyers use traditional marketing methods like TV, billboards, radio, cold calls, direct mails, they're not very effective these days. This is because you're pushing your marketing message to the general, and often uninterested), public.
In the age of the Internet, clients prefer to do their due diligence. True enough, 93% of customers use search engines when looking for a local business or service – personal injury lawyers are no exception.
To capture these customers and turn them into long-term clients, here are some strategies that you can use:
Create a stunning and functional website that strengthens your brand
Increase your search engine rankings with SEO
Take advantage of content marketing
Turn your website into a conversion machine with conversion rate optimization (CRO)
Leverage the power of social media
Remarket to customers you've already interacted before
Create a customized PPC campaign
If you want to receive more new clients for your personal injury practice while optimizing your marketing costs, it's time to see what Cardinal Digital Marketing can do for your firm. Contact us now!
Grow Your Personal Injury Law Firm With Cardinal
Our team of high-flying digital marketing experts will help ignite the growth of your law firm.
Here are some benefits that you can expect if you partner with Cardinal:
Increase Your Search Engine Rankings
Even if you're the best personal injury lawyer in the area, it means very little if people can't find your law firm online. Through our SEO solutions, we ensure that your law firm website comes up at the top positions of the search engine rankings. It's the first page or bust because 75% of users don't scroll past the first page of the search results.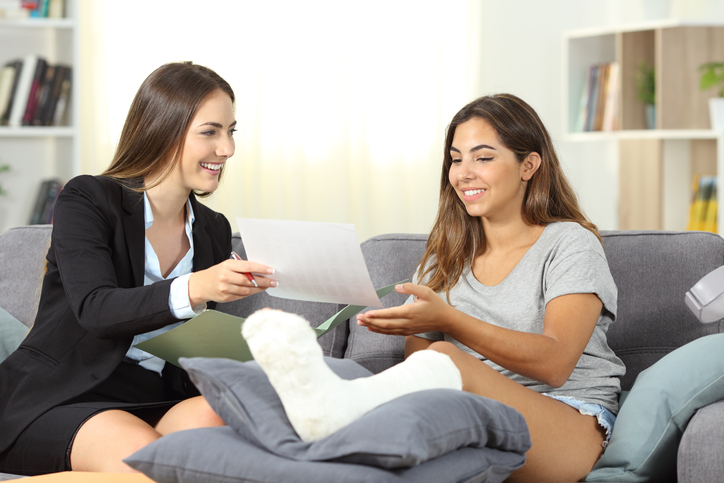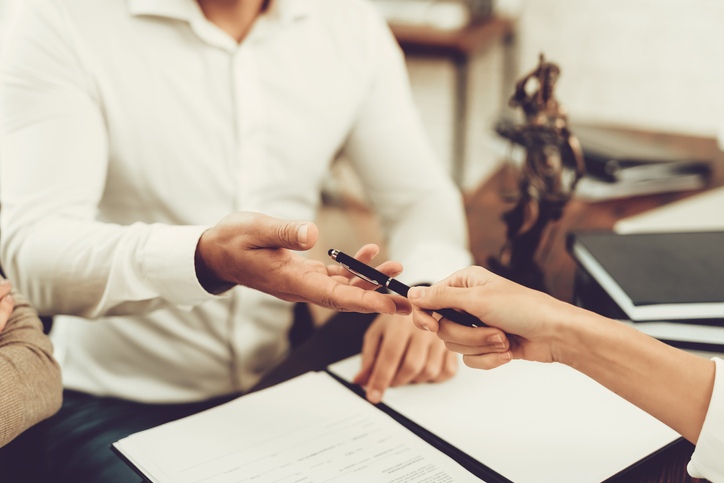 Acquire New Clients
Although increased online presence is great, those clicks and visits won't matter without conversions. Cardinal is a digital marketing agency that specializes in results so our main goal is to ultimately increase your conversions. Increased conversions = more new patients.
Increase Your Revenue
We understand how difficult it is to build your personal injury practice with great lawyers. Having said that, let us outright say that building a strong online brand and increasing your client base takes a great deal of work.
Our digital marketing solutions won't give you instantaneous results but stick with us and our strategies will give you long-term benefits.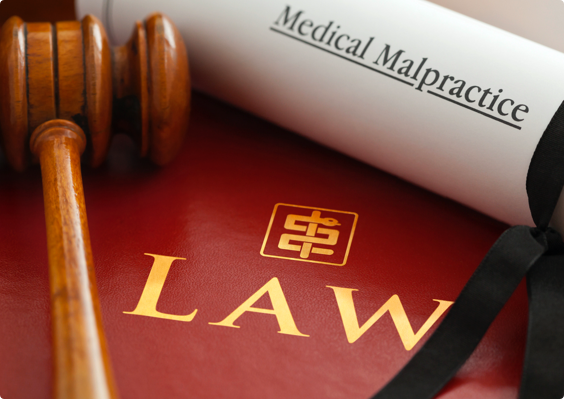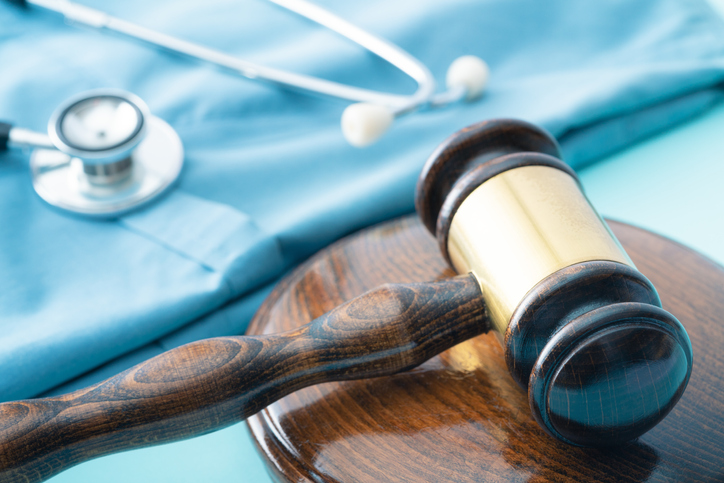 Bonafide Partnership
Cardinal is more than just your agency partner. Our company is committed to igniting the growth of your law firm because your goals are also ours. We always take your needs and preferences into consideration and if you have ideas or goals in mind, we'll gladly listen to you as well. A successful partnership requires clear and consistent communication.
Stay On Top of Your Campaign
At Cardinal, we don't keep our clients in the dark. With our monthly reports about your relevant KPIs, you'll know exactly how your campaign is doing and how every dollar of your budget is being spent. Also, you have access to proprietary software and dashboard to help you stay updated and in control. If you have any concerns or questions about your campaign, our experts are just a phone call away.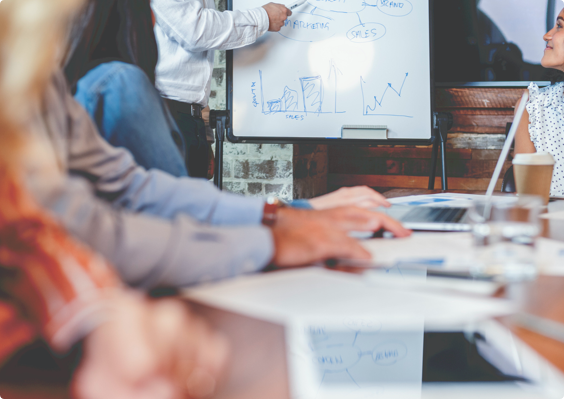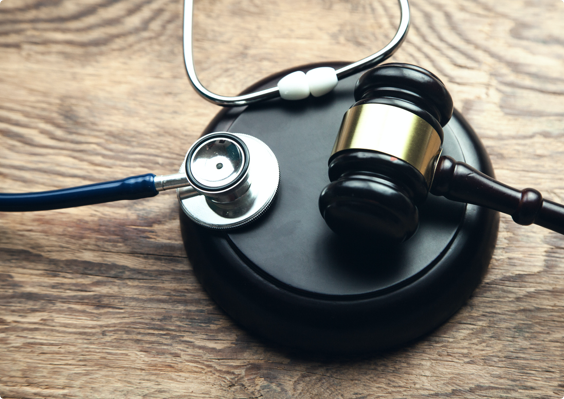 Have the Local Advantage
Most personal injury lawyers operate within a local area. Therefore, it makes sense that you work with a digital marketing company that knows the market, culture, problems, and trends in your local area. Cardinal is a local-based digital marketing agency with specialists that live in your backyard. We'll give your law firm the much-needed local competitive edge.
Lead Stream: Cardinal's Proprietary Marketing Technology

What is Lead Stream?
It's our very own proprietary AI-powered marketing software that will help you acquire new clients and cases. It allows you to oversee your marketing campaigns to see which ones are working or not. Your marketing platforms like Google and Facebook will be linked to your customer relationship management (CRM) system and have an eagle eye over your marketing campaigns.

Double Your Clients While Optimizing Your Budget
As a client, you want to make your investment count. With Lead Stream, you can see which areas of your campaign are generating returns or not. If a certain campaign is not living up to your expectations, there's no reason to keep it going. This gives you the opportunity to act and prevent a runaway spend. The AI-based marketing system will automatically optimize your campaign and get you the return on your investment.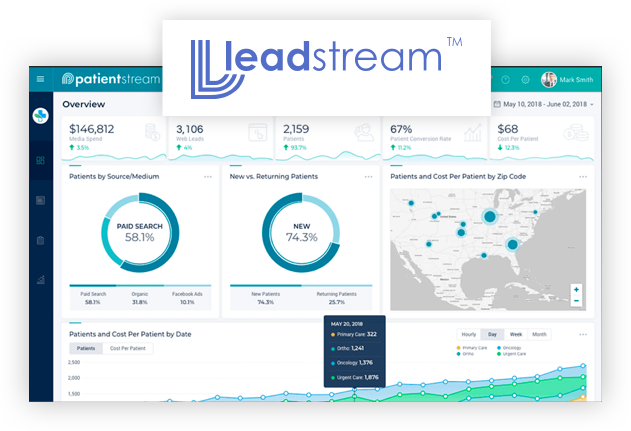 Executive Level Reporting
To succeed in personal injury lawyer marketing, you need to track, track, and track. Considering how competitive the personal injury lawyer market is, you can't afford to make mistakes or move too slow. If you stay on top of your marketing campaigns, you can make educated changes to correct mistakes and scale based on performance. With Lead Stream, you can get reports on a Cost Per Client basis and know the ROI.

Step Into the Future of Marketing
Are you tired of traditional marketing methods like TV and billboards that offer no quantifiable results? Stop relying on "traditional" marketing solutions and blowing your marketing budgets on them. With Lead Stream, we give you the opportunity to step into the future of marketing. See which of your conversion funnels are actually working to acquire new patients.
Attract More Clients With Cardinal's Personal Injury Lawyer Marketing
Cardinal is not the partner for you if you prefer a cookie-cutter marketing agency. However, if you're looking for a dedicated and innovative marketing agency, you've come to the right place. Here are the ways Cardinal can help your personal injury practice:
Search Engine Optimization
It's the process of optimizing your website so it ranks higher in search engine results. When people search for a personal injury lawyer in their area, you want your website to appear on the first page of the results. The higher your rank, the more clicks you'll receive.
Web Design
A poorly designed will only turn your potential clients away. A website is the face of your law firm and it's the first touchpoint for many of your prospects. You have to make first impressions count by having a beautiful and functional website. Cardinal will help you create a website that looks professional and optimized to convert visitors into clients.
Content Marketing
Lawyers have a treasure trove of knowledge about the legal industry. If you want to project your legal brand as a thought leader, content marketing is the way to go. Content marketing includes everything from blogs, eBooks, videos, infographics, and more. Our team of writers will help ensure that your content marketing is on-point.
Social Media Marketing
Legal professionals rely heavily on interactions with existing and potential clients. Social media is a great tool not just for social interactions but for increasing brand awareness of your services. You can also use paid social media advertising like Facebook Ads to generate more leads and target high-quality users. Cardinal will help manage your social media accounts to get the most out of your preferred platforms.
Conversion Rate Optimization
Is your website getting enough traffic but you can't seem to get that phone ringing? There's a good chance that there's a problem with your site's conversion funnels. With the help of Cardinal's CRO experts, you can streamline your conversion funnels so the prospective clients' journey towards conversion is easier – allowing you to acquire new clients more easily.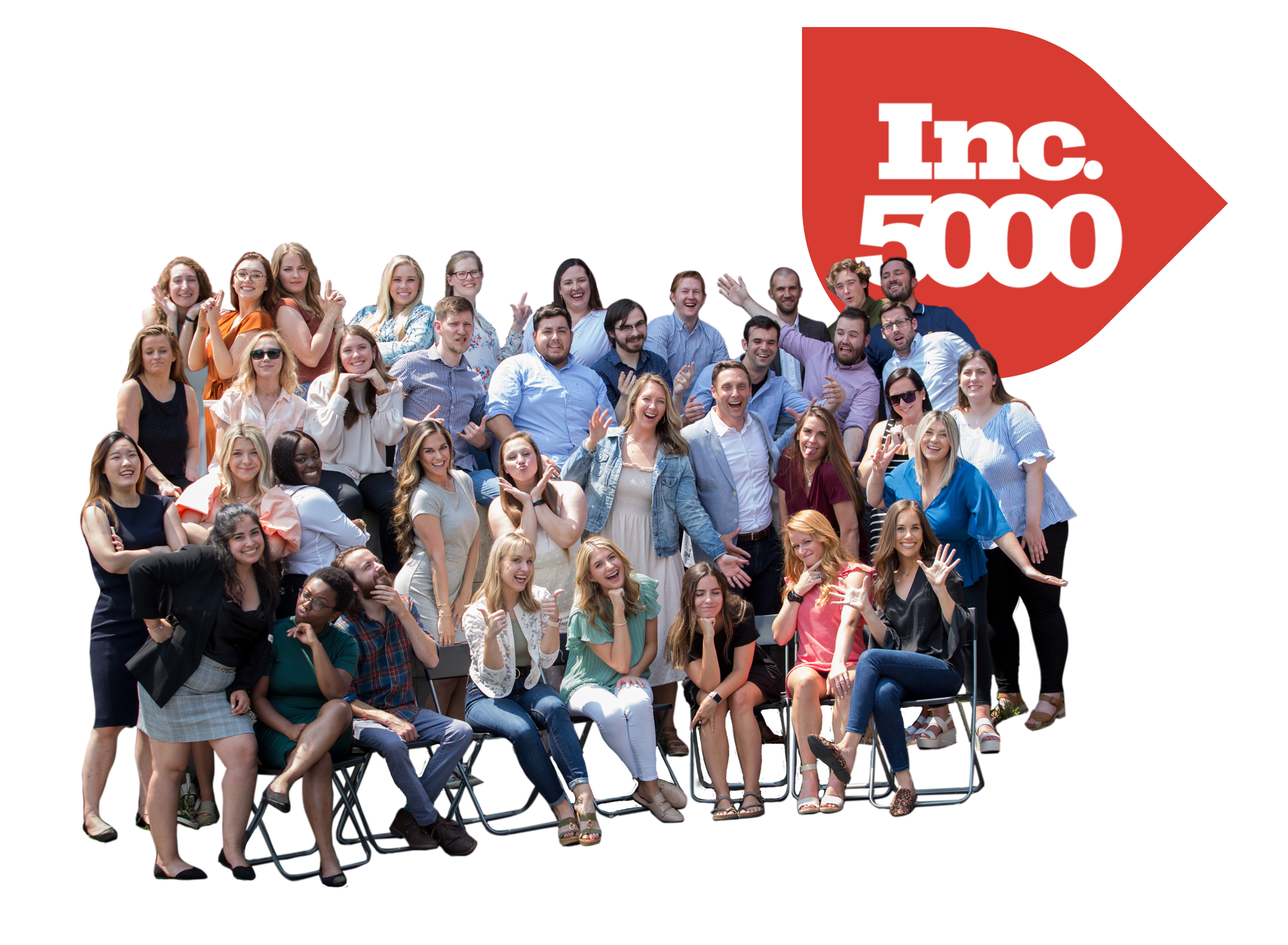 Reputation Management
These days, people rely on online reviews to determine if a certain lawyer is a good fit for them or not. Reputation management is the process of creating, cultivating, and maintaining your brand name. At Cardinal, we know the best practices when it comes to reputation management with a personalized touch.
Ready to Rise Up on the Internet?
Fill out the form to get started!