Digital Marketing for Law Firms
Acquire more high-value cases for your firm
with a specialized law firm digital marketing agency.

Clients That We Ignite Growth In:

Digital Marketing
for Law Firms
These days, when someone needs legal help, they don't turn to the phonebook. They turn to the web. Whether it's to hire a lawyer or to find an answer to a legal question, Google and other search engines have become the go-to source for your target audience.
When these folks go online, how can you make your law firm show up at the top of the results pages?
CARDINAL can help.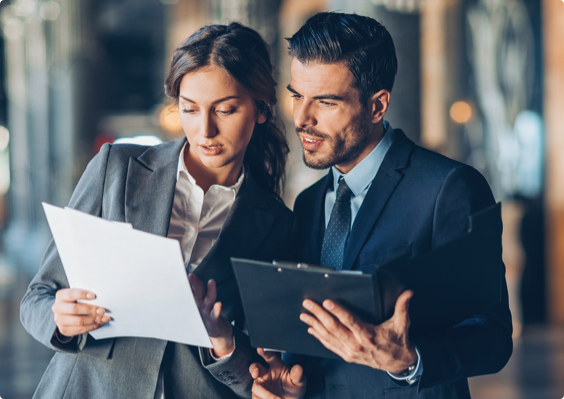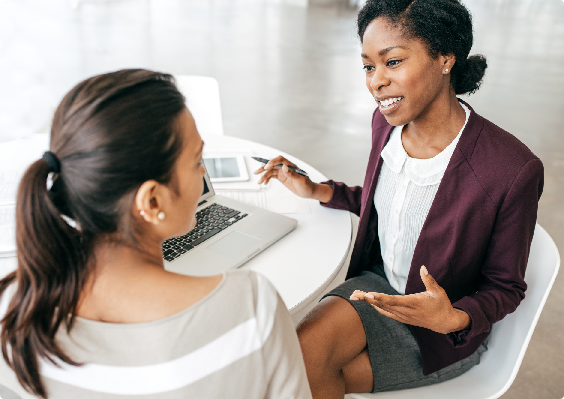 How Cardinal helps you turn digital marketing into new and returning clients
At Cardinal, we specialize in working with law firms, like yours, looking to gain recognition and grow their client base. We uncover who your target market is, what types of searches they conduct online, and where they perform these searches. We then use that data to create a custom strategy certain to deliver the results you deserve.
Here's how we get it done:

Create and Share the Type of Content
that we know your audience is looking for. This not only improves your search rankings, but helps establish you as a leader in the field.

Leverage the Power of Social Media
by optimizing your profiles and building a community of loyal followers who'll help promote your firm on your behalf.

Use Paid Media
to help reach untapped audience

Protect Your Online Reputation
and address any reviews or complaints professionally and quickly
Perhaps most importantly, we never settle for good enough. Our strategies are fluid – designed to adapt and change to meet the needs of our clients and the market. Our entire team is constantly looking for new and improved ways to help your law firm grow.

Innovative Law Firm Digital Marketing Blog Articles

Focus your efforts on getting
the type of clients you want
We've seen it time and time again: law firms create general marketing strategies in the hopes of reaching the most amount of potential clients.
But a huge percentage of those so-called potential clients never turn into actual conversions. That could be for a number of reasons including:
– The prospect was never really in the market for a lawyer (they might've just been looking for a simple legal answer, which they found online)
– The prospect isn't an ideal match for the law firm (perhaps, because the firm doesn't handle the type of case the prospect is in need of)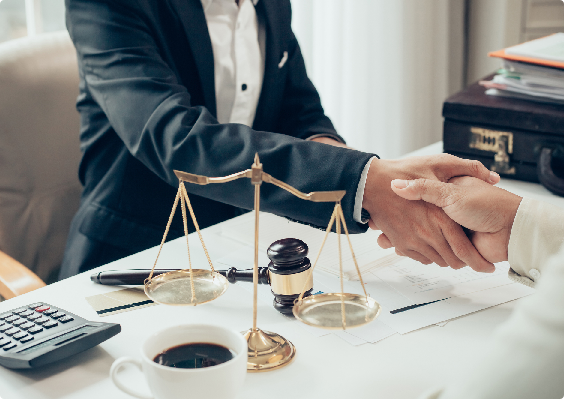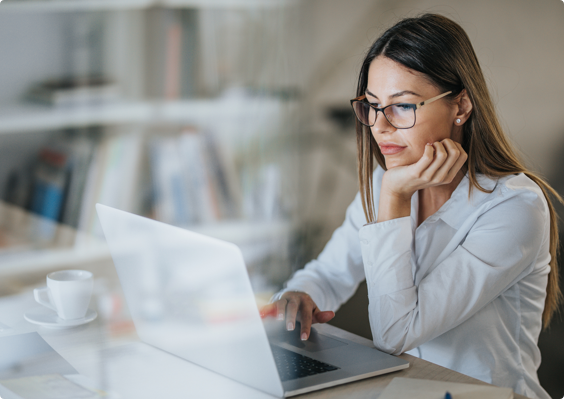 This is marketing gone wrong
Reaching out to prospects who'll never become clients is a waste of money and resources.
Cardinal's approach to digital marketing changes all that. We rely on data-based decisions to target the clients you want with laser precision.
No more wasting time or money with a spray-and-pray approach. With Cardinal, you can now build the type of client base you know is best for your firm.
Own the digital landscape!
At this very moment, your competitors are working hard to target and attract thousands of online prospects. Shouldn't those prospects turn to you for legal help?
Contact Cardinal today and get started on becoming the #1 law firm that online searchers turn to.
Law Firm Marketing Agency
In the U.S., one of three people will need a lawyer in their lifetime. And then, 3 out of 4 people who are seeking legal counsel will use the internet to find an attorney. With that many people looking for legal information over the web, maintaining a strong online presence for your law firm's website is a priority – that is if you're looking to attract more clients.
The legal industry is one of the most competitive in the United States. If your digital marketing campaign is anything but properly managed and well-optimized, it's safe to say that the competition is way ahead of you.
While many law firms still do well by using billboards and TV spots to advertise, these methods are not exactly efficient and the results are a mixed bag.
Cardinal Digital Marketing will work with your law firm to develop and implement marketing strategies that will help position your business as a top player. Keep reading if you want to learn more.
Legal Marketing Statistics You Must Read
For small law firms, increasing your client base and extending your reach should be your top priorities. Obviously, this means investing in something that will give your firm a positive return – like law firm marketing. If you're still on the fence about digital marketing, here are some legal marketing statistics that you should check out.
More than 33% of clients look for a lawyer through the internet. After referrals and recommendations from family and friends, online searches comprise over a third of clients to a particular law firm. Having said that, how's your website looking?
96% of people seeking legal information or advice start online. Therefore, if you have a high-quality, frequently-updated blog or an FAQ section, you're positioning your firm as an expert which may convert a potential client to an actual one.
70% of law firms have gained new clients through their website. This is why your website should not only be optimized for SEO, it needs to be top-notch as well, design-wise.
About 50-60% of global searches are coming from mobile devices and have outnumbered desktop searches. Although you may have a good-looking legal, it may not be optimized for mobile users which will hurt your website in the long run.
Your law firm's website should appear on the first page of Google or it may as well be unlisted at all. This is because 75% of users never scroll past the first page of Google. If you're a smaller law firm, you can use search engine optimization (SEO) and social media marketing to even out the playing field.
For smaller law firms, local marketing is where it's at. 46% of search queries from Google are seeking local information. Also, 88% of local searches on a mobile device results in a call or visit within 24 hours.
Do you have a blog on your legal website? By having a blog, you're not just showing authority on your industry but it also increases your website's chances of ranking in search engines by 434%. Not to mention, you gain 55% more visitors and 97% more inbound links.
Is your legal firm on social media? You should be on social media. 95% of millennials expect companies and brands to have a social media presence, especially on Facebook. Having a social media page humanizes your law firm and not just a faceless entity in stiff suits.
Another aspect of digital marketing that your firm should look into is video marketing. Just by adding a video on your website makes a big difference. For example, having an introductory video can result in 127% more email inquiries and a 138% increase in click-through rates.
A big part of law firm marketing is the right tracking, reporting, and analytics. A good marketing campaign means that you always stay on top of things. Law firms that calculate ROI and have an effective reporting platform are 72% more likely to have an effective legal marketing strategy.
The last thing you'll want is to not have any means to contact your firm. Surprisingly, 68% of law firms don't have email addresses on their landing page, and 27% don't have a phone number. A good digital marketing campaign takes care of elements like these.
Why Your Law Firm Needs Digital Marketing?
If you have been postponing digital marketing, is it because you're simply not ready? Smaller law firms sometimes think that they don't have the time and money to be competitive in the digital space. Some firms even think that the best strategy is to simply wait for clients to show up. This is not an effective approach. Here are the top reasons why your firm needs digital marketing.
Your Clients Are Online
The problem with waiting to be ready for digital marketing is that your potential clients are already online. Right now, there's a good chance that your target clients are already looking for legal services. As mentioned earlier, 1 in 3 clients are using the internet when searching for lawyers. If they can't easily find your firm online, they will probably end up with your competition.
Digital marketing is composed of many different marketing channels that will help increase your firm's online presence. When someone is interested in your law firm, the first thing he'll do is search for your brand online. At the bare minimum, they expect your firm to have a website and a social media presence. They might be looking for reviews so they can learn what other people think about your firm and find out if it's a good place to do business.
If you have little to no online presence, your potential clients will think that you're not legitimate. Once they decide to pass up on your firm, they likely won't come back.
Your Competition is Online
If your firm doesn't have a significant online presence, you can trust that your competitors are. However, there's no need to panic – it's a good opportunity to pay attention to what your competitors are doing. An essential part of any digital marketing campaign is competitive analysis. Don't just treat them as someone you're trying to beat but to learn from as well.
Analyzing the competition allows you to catch up with the market and industry trends, learn the best practices, avoid marketing mistakes, and refine your objectives. Are they doing well with engaging their audience? Are they blogging? Which type of content are they publishing? Do they use graphics and videos? Do you think you can do better? If you're not going to put your name out there and compete in the digital space, you can't!
If your prospective clients search for a similar law firm and they can easily find your competitor's website, your firm isn't even in the running. Your prospective clients can't do business with you if they don't know about you – as simple as that. On the other hand, your competitors have just raced ahead of you.
Build Credibility and Trust
Credibility and Trust are two essential values for legal professionals. Just the fact that you have a website that's easily found by high-quality clients establishes legitimacy at a very fundamental level. Again, this takes us back to nearly three quarter of users that visit a law firm's website before taking action.
In the case that you don't have a website or one that's not easily searchable, you're likely missing out on many clients and money as a whole. However, it's not enough that you just have a website. Digital marketing means that your website is well-designed, features intuitive navigation, and informative. Whether you have a law firm or a solo practitioner, a website is the modern-day equivalent of a CV or resume.
While you're at it, you also need to optimize your website for mobile. This means that your law firm's website must display properly and load quickly when viewed on a mobile device. According to a research study by Google, 53% of mobile visitors will leave the site if it takes more than 3 seconds to load. Mobile optimization is a crucial part of any digital marketing campaign.
Leverage Content Marketing
A good digital marketing campaign revolves around some form of content – good content at that. What is content marketing? Basically, content marketing for lawyers is the creation of content such as blogs, Q&As, or white papers. This content is published and shared in a way that it builds and promotes your law firm. As with any form of digital marketing, the primary goal is to grow your firm or practice.
Legal content that's relevant and valuable to your audience will improve your rank in search engines. The higher your position in the search results, the easier for your target clients to find your website. Content is always king and well-written content is still important in Google's eyes.
Another good thing about content marketing is that it allows your firm to expand its reach. If you write a blog that's interesting, readable, and shareable, readers will be inclined to share it in places such as social media networks. Therefore, even people who are not actively searching for legal services will know about your firm.
Lastly, high-quality content establishes you as an expert to your clients, peers, and competitors. If you have a blog that's constantly updated, you're projecting your firm as an authority more than those who don't. Clients want to work with businesses that know what they're doing.
Succeed in Social Media
Gone are the days when social media was only for teens to meet and chat – things have changed since then. These days, social media is a driving force for business development and professional networking. Social media has completely changed the way law firms reach potential clients.
When people search for your law firm, they are expecting to find you in social media platforms such as Facebook, Twitter, LinkedIn, and the list goes on. People who are seeking legal help generally want to know more about your firm. In fact, they would spend an average of 16 minutes every hour on social media to find a firm that can help with their legal needs.
A successful digital marketing campaign will tap on the limitless potential of social media. More than 45% of law firm website traffic comes from social media networks like LinkedIn. Yet surprisingly, only 57% of law firms are present in LinkedIn, and even less on Twitter and Facebook.
By incorporating social media for your law firm, you get the chance to present an authentic voice to your target audience.
How to Choose a Law Firm Marketing Agency?
With so many digital marketing agencies out there, how can you find a company that best fits your firm?
Here are some things to look for when choosing a law firm marketing agency.
Has a Proven Track Record Working With Law Firms
As in any industry, you can find marketing agencies that are great at what they do, and some make promises they can't keep. However, you don't just find a digital marketing agency that produces good results. For law firms, you need an agency that has experience working with the legal industry.
The legal industry is one of the most competitive niches out there. This makes it more important to find a marketing agency that has a record of success working with law firms like yours. Find an agency that can help you develop disruptive and innovative strategies for attracting your ideal clients.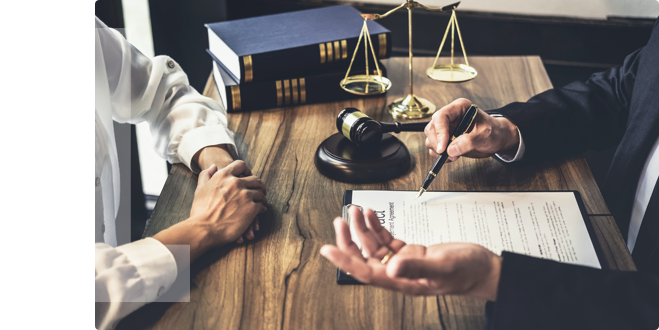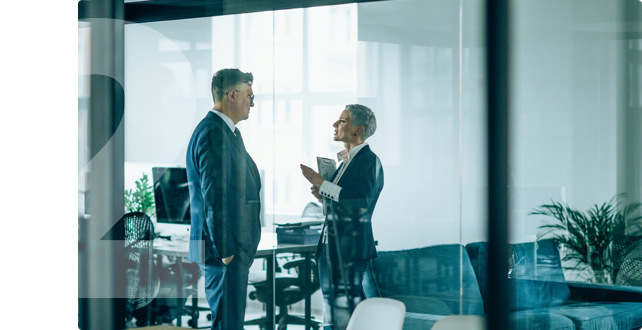 They Practice Transparency and Good Communication
You want to work with a law firm marketing agency that meets and responds to your needs, and fast. When you're putting your law firm's online presence in the hands of the agency, you should know what you're getting for your money.
A good marketing team will evaluate your website, your current strategies, and your goals. After that, the agency will come up with a plan to achieve your goals – the team should be transparent about the strategies that they're planning to implement.
Furthermore, the agency must not be afraid to tell what you're doing wrong. You need someone who will be completely honest with you when you have not-so-great ideas and poor execution.
Demand a Tailored Marketing Strategy
If you are not getting a customized strategy for your law firm, that agency is not worth your time. Every law firm has a different set of needs that must be catered to. But that doesn't stop some agencies to present their template strategies without consulting and understanding the business. While a one-size-fits-all approach may work at the beginning of the campaign, the results will suffer from diminishing returns.
A good agency will always tailor their packages that efficiently support your firm. Your marketing team will go down the route that will get you the best ROI.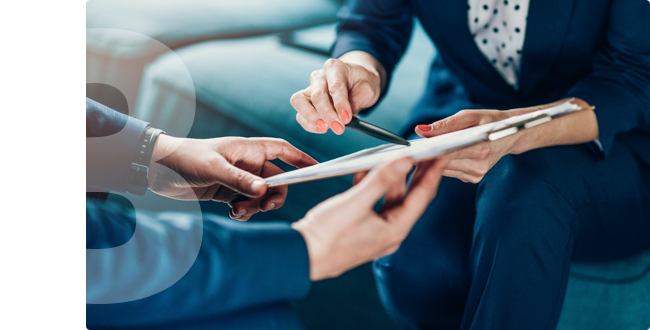 Why Choose Cardinal as Your Law Firm Marketing Partner?
Why should you choose Cardinal as your digital marketing agency for your law firm?
Below are some of the ways that we can help your firm succeed in the online marketing space and gain new clients.
Superior SEO Solution
Cardinal specializes in best-in-class marketing solutions and that includes our superior SEO package that will help reach potential clients that will eventually become a client. If you're looking for a cookie-cutter SEO team for your law firm, Cardinal Digital Marketing might not be for you.
PPC Campaigns That Deliver Leads
Pay-per-click (PPC) marketing is one of the quickest ways for law firms to generate high-quality leads. Unlike SEO, PPC can provide quick results. When it comes to PPC, Cardinal trims the fat and provides a paid search campaign that will get you clicks.
Social Media Marketing That Works
If your firm doesn't have a social media presence, Cardinal can give you the boost that you need. We can help you develop a social media voice that corresponds to the image and philosophy of your law firm. We'll make the social media space work for you.
Manage Your Reputation
For any law firm, reputation is everything. Cardinal will manage your reputation and digital footprint in a way that you'll look your best online. We're not only going to help respond to negative reviews, but we'll also make sure that we're spreading the good word about your firm's positive work like pro-bono, charities, and more.
Comprehensive Reporting
Cardinal's brand of digital marketing revolves around transparency. As a client, we make sure that you're involved with the steps all the way. We will provide comprehensive reports using our sophisticated data tracking tools. It's in our best interest that you stay on top of your firm's online marketing campaign.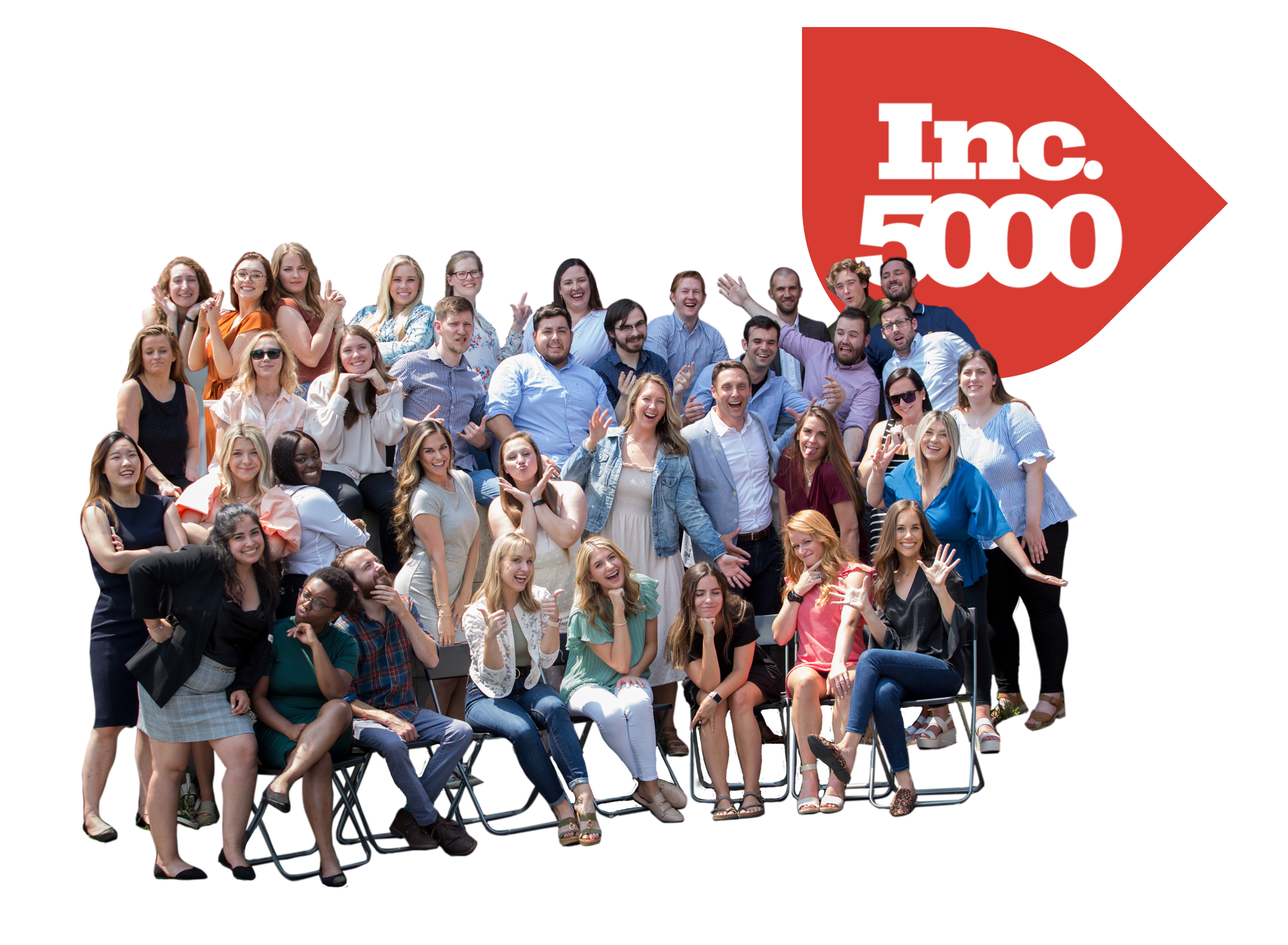 Customized Strategies That Click
Every firm's needs vary and we're not going to waste your time with template strategies that are not sustainable. Cardinal will analyze your firm, current campaign, and even your competitors – this allows us to device a marketing campaign that gives you the best ROI.
Law Firm Practice Areas We Serve:
Ready to Rise Up on the Internet?
Fill out the form to get started!