The effects of COVID-19 surely did a number on many hospice centers and facilities all over the country. In 2023, hospice care will remain grappling with the ongoing issues brought on by the pandemic. Many hospice industry leaders stated that the most pressing concerns in the upcoming year are the pervasive staffing shortages, an evolving regulatory landscape, and potentially disruptive payment models.
However, with the increasing geriatric population and rising prevalence of chronic diseases, the U.S. hospice industry is anticipated to experience rapid growth. Therefore, it's fair to expect that hospice care demand will remain high and more competition will pop up. If you want your hospice care to stay competitive in the current year, make sure you know about the following top hospice marketing trends for 2023.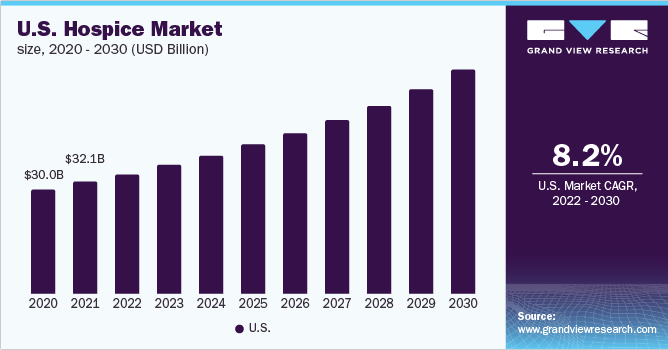 1. Hospice Must Implement PPC Lead Quality Control
As mentioned, most hospice centers will likely grapple with the triple whammy of staffing shortages, changing payment models, and a new approach to regulatory surveys this year. In addition, another primary concern of many healthcare organizations is their expenses, especially with the looming threat of inflation and a recessive economy.
Having said that, facilities will likely deal with tighter marketing budgets, which warrants refinements on many hospice care marketing strategies. This year, one area that providers should focus on is their PPC campaign. Specifically, hospice marketers should implement lead quality control to ensure that their campaign is attracting high-quality leads and being converted into admits. Otherwise, using black-box, automated solutions like Google's Performance Max can only go so far without lead quality control.
In other words, hospices should focus on lead quality, not quantity. Below are the top reasons why lead quality will be a game-changer for hospice centers in 2023:
Hospice facilities are slow to adopt CRMs:

Unfortunately, healthcare organizations, in general, are slow to adopt customer relationship management (CRM) systems. CRM systems will help hospices to pass data to Google and

optimize SEO performance

.

Hospices have poor system integrations:

The lack of CRM systems in many healthcare businesses also leads to poor data integrations across CRMs, ad platforms, and patient databases. 

Hospices should implement multi-channel appointment scheduling:

Hospice appointments and bookings are typically made via the phone, making it challenging to tie them back to Google Ads and other marketing channels. As a result, a good percentage of new admits may be left out of your KPIs and other performance metrics.

Lack of assigned conversion values:

Many campaigns don't assign conversion values to incoming leads. Thus, you can't train Google's algorithm to determine which leads are valuable or not. This is one of the pitfalls of using automated lead generation and marketing systems with little to no human intervention.
How to Implement Lead Quality Control for Hospice Facilities
Hospices can improve the quality of incoming leads in their PPC campaign by following the steps below:
Evaluate the Leads You're Already Getting
Sometimes you don't have to look far but inward by examining the leads you're already getting. By looking at your current lead data, you'll realize where your good leads are coming from and if there are areas that could use improvements. Specifically, you'll want to evaluate the following key metrics:
Length of the patient's journey

Click-through rate (CTR)

Conversion rate

Client acquisition cost

Revenue contribution
If you have call tracking and analytical software systems (e.g., CallRail) in place, you can identify where the low-quality leads are coming from.
Know the Signs of Poor Lead Quality
During the evaluation of your leads, make sure you look for the common trends and signs of poor lead quality, such as:
Messaging that overpromises or misleads:

PPC marketing

is about expectations. If your ad says that visitors can book an appointment with your hospice but instead leads them to your service pages, you will have a problem.

A mismatch between user intent and your offers:

Do you know the persona of your ideal lead and what they want? If not, your paid search campaign may not meet the needs of your qualified leads in every stage of the journey.

Offers with unclear or incomplete information:

One of the most common oversights that hospices fall into is the lack of insurance information. Address all the common questions and concerns of potential patients in your messaging.
Invest in Lead Quality Improvement Strategies
Hospice facilities should invest in fulfilling the framework of better lead quality. Consider embedding the following strategies in your lead-generation campaign:
Research Your Ideal Patient:

You need in-depth insight into your ideal patients and their wants and needs, so you'll know exactly what keywords to use. Where can you get this vital information? Try patient surveys, market research, and one-on-one patient interviews.

Define your Unique Selling Proposition (USP):

Differentiate yourself from other facilities by having a strong and specific USP. Please feel free to read our

How to Define Your USP Guide

for more details.

Create Strong Ad Creatives:

Generic, cooking-cutter paid ads may generate clicks and impressions, but the quality just isn't there. Invest in a copywriting team to create engaging ads that embody your USP.
2. Personalized Healthcare Marketing Will Remain Relevant
According to a study by Dassault Systèmes and CITE Research, 83% of consumers need a personalized experience when buying a product or service–this also applies to the healthcare market. True enough, people are more accepting of their roles as healthcare consumers and prefer more personalized experiences. A one-size-fits-all marketing approach won't cut it anymore. Nowadays, you need to tailor healthcare user experiences with one-to-one messaging.
For hospice and palliative care, it's not possible to overstate the importance of personalized marketing. Since you're dealing with patients that require end-of-life care, your marketing approach should include empathy and human connection, which are the things personalized marketing can bring to the table. So what can hospice and palliative care providers do to personalize their marketing?
Use geo-personalization:

Patients and their loved ones will look for a hospice facility based on location and convenience. You can create geo-personalized landing pages based on the searcher's location and present them with location-specific information that will enable them to convert. Fortunately, geo-personalization is

HIPAA-compliant

, so you don't have to worry about violating patient privacy laws.

Launch patient portals and mobile apps:

Although patient portals and mobile apps are generally used for health promotion, there are plenty of benefits to using these solutions for palliative care and end-of-life (PCEOL) patients, including their caregivers. For instance, patient portals can be used to deliver advanced care planning and access documents like Medical Durable Power of Attorney, advanced healthcare directives, and medical proxies.

Let users choose their journey:

One of the best ways to implement this is to put users through a questionnaire to help them navigate the right content. In a hospice care setting, you can ask questions like "are you a patient," "are you a loved one," or "are you seeking care for a spouse or parent." These simple questions will help your visitors navigate to the most relevant content that interests them.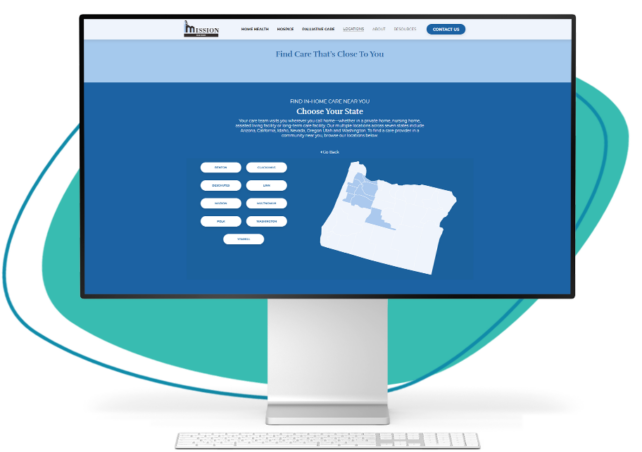 3. Ongoing Staff Shortages Highlight the Importance of Talent Acquisition in Hospice
The COVID-19 pandemic affected all healthcare sectors, including hospice and palliative care. Although we're slowly moving on from the pandemic, we expect to see hospice and palliative care providers continue to grapple with staffing challenges. To remain competitive in 2023 and prevent service disruptions, hospice facilities must get more people on board.
Remember that healthcare workers were burnt out and disillusioned during the height of the pandemic. Hence, hospices must invest in a robust digital marketing strategy to support their recruitment efforts.
How Marketing Supports Talent Acquisition
First and foremost, there's no secret sauce to provider recruitment. To attract the best talents, your organization should have a strong culture and operational infrastructure – digital marketing will help you spread the word. To increase your chances of attracting the best nurses, social workers, chaplains, and aides, a multi-pronged strategy is necessary for improving brand recall.
Brand marketing should highlight the following:
Cultural and employee satisfaction

Employment perks and benefits

Growth opportunities

Awards and recognitions

Employee reviews and testimonials
Below are the best practices that will ensure better brand recall.
Build Career Websites and Landing Pages
Instead of focusing on crafting the personas of your ideal candidates, your marketing team must work on presenting value to potential candidates. In this case, your strategic advisors can help highlight your brand, culture, and people–a showcase that you're an employer that values its team and is worth joining. In this case, your marketing team should work on building the following:
Employee/recruitment website

Recruitment-focused landing pages

Add-on pages to your hospice care website
Like with the other aspects of your website, your career websites and landing pages should follow the best practices in user experience (UX) and web design. For instance, these channels should have clear call-to-actions (CTAs) and an intuitive application process. The last thing you want is to drive away potential hires due to frustrating or unclear application steps.
Optimize Career Pages for Conversions
If you have career websites, job listings, and recruitment landing pages but not receiving applications, you should conduct a robust conversion rate optimization (CRO) of your recruitment channels. For starters, your marketing team must audit your recruitment pages and identify the barriers that prevent people from submitting their applications. These could be:
Incomplete or unclear information that candidates need to know to apply

Unintuitive UX or confusing steps that make it harder for job seekers to submit an application
Aside from building your hospice care's career pages, your talent acquisition team can also help optimize them for conversions, leading to lower bounce rates and higher application rates.
Develop a Multi-Channel Recruitment Advertising Campaign
Staffing issues will become so dire that most healthcare groups must work on developing an omnichannel recruitment marketing campaign to attract the right people–especially with the current competitive talent market.
With that said, your talent recruitment ad strategy will depend on the positions you're trying to fill. Providers/specialists/physicians look for new jobs in different ways than those with operational roles. This would require research on where your prospects spend their time online and where they're at in their job-seeking journey.
For example, medical doctors and specialized physicians aren't recruited through advertising campaigns or search engines. Typically, they hear about job opportunities through referrals or word of mouth. Therefore, having a positive brand reputation is critical for attracting provider talents.
On the other hand, healthcare workers and administrative support staff are more likely to job hunt via career websites or seek open positions. In this case, hospice care facilities can leverage Google Ads or PPC to target unhappy or burnt-out candidates or even recent graduates or new immigrants. Success will depend on how focused and robust your keyword targeting is.
4. Offering First-Rate Digital Experiences is a Priority
Google constantly strives to provide the best user experiences, and that's what patients and their loved ones are looking for as well when navigating your hospice website. Hospice and palliative care providers should focus on creating websites that offer first-rate user experiences and enable visitors to find the information they need quickly.
When designing a website, ensure your visitors can find the following information readily:
Appointment availability

Insurance information and payment policies

Depth and breadth of care patients will receive

Information about timing, emergencies, and the facility's ability to provide specialty care

Facility's history and reputation

Information on supportive services
In general, you'll want your website to have the following qualities to deliver first-rate user experiences:
Easy to find resources:

More than 9 out of 10 users prefer websites that are easy to navigate. Thus, your site should have a clean and organized structure and menus that are easy to navigate. In addition, ensure your key resources are easily discoverable instead of letting visitors dig for the information they need.

Consistency and continuity:

The design and structure of your location and affiliate websites must be consistent and have continuity. Design consistency provides better user experiences since it gives visitors a more recognizable and memorable experience.

Fast and responsive web design:

Slow page load speeds will drive away potential patients, so ensure your website is quick and snappy in terms of overall usability. In addition, use responsive design, so your site displays correctly on mobile devices like smartphones and tablets.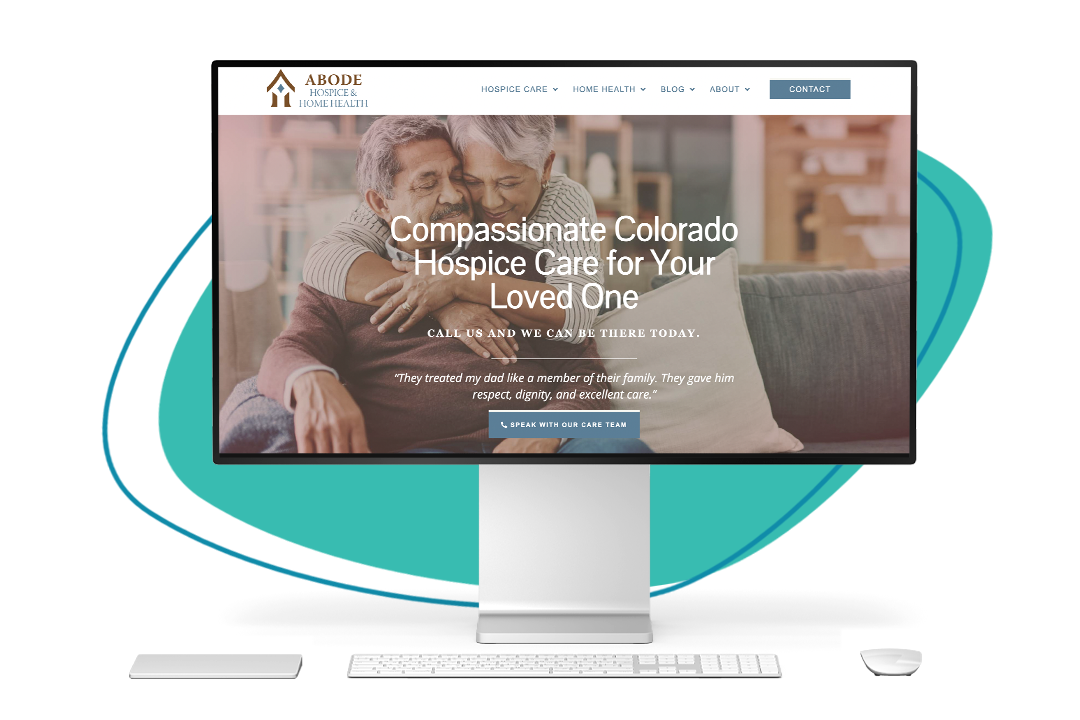 5. Hospice Care's Digital Transformation Will Continue
Let's admit it; healthcare organizations are slow to get on board with digital advancements, including hospice and palliative care providers. However, the pandemic has forced many medical groups to make life better for patients by embracing digital solutions faster than expected. To remain competitive in 2023, hospice care providers need to leverage new digital solutions to improve customer relationships and online experiences.
One of the main takeaways from our 2022 State of Healthcare Marketing Survey is that 47% of healthcare organizations don't use a customer relationship management (CRM) solution. This is a significant roadblock to improving operational efficiency and delivering better end-of-life care. In 2023, hospice and palliative care providers that leverage advanced digital solutions into their daily operations will have the advantage over those that have yet to launch a digital platform. While it's true that tech adoptions will present new challenges to the staff and patients, it's critical for the facility's future success.
For example, using integrated cloud-based home health solutions like Alora Home Health and CareSmartz360 will provide facilities with benefits like better administrative efficiency and caregiver workflow simplicity. Investing in an integrated CRM solution will help increase your patient pipeline.
Conclusion
There you have it, the top hospice marketing trends you should look out for in 2023. Hospice and palliative care providers will have yet another challenging year in 2023. However, the aging U.S. population will not only keep demand high, but more competing centers will also pop out. Staying on top of these hospice marketing trends will help you gain that much-needed competitive edge.