When evaluating healthcare Google Ads accounts and media strategies, time and again, we see a common issue: loosely-defined goals. 
In this article, we'll explore why goal setting is vital to campaign performance and your digital marketing plan and also walk through some steps you should take to set and achieve your goals in preparation for 2023.
Why Goal Setting Is Important
If one thing has been evident again and again, it's that ambiguous media goals lead to failure and wasteful spending for multi-location healthcare groups. In contrast, robust goal setting brings tangible direction to your pay-per-click (PPC) advertising plan and its performance.
Maybe the best way to think about it is by considering what happens when you don't engage in precise goal setting. A lack of clarity with your goals will result in several issues, including poor lead quality, high CPCs, under-served locations, and capacity and budget misalignment. 
With more specific goal setting, Google's advertising algorithms will do what they're supposed to do— go after the types of prospects that turn into patients. The time couldn't be better to start setting your media goals. With Q4 ending and the new year on the horizon, the time is ideal for refining your goals and improving the performance of your digital media campaigns.
How to Set Realistic Google Advertising Goals
How can you set realistic goals to drive a successful Google Ads strategy? The following steps can help focus your efforts.
1. Be Specific
In developing your digital marketing goals, ensure you are as detailed as possible. Having a clear direction for you and your team will allow you to create the most precise— and, as a result, actionable— goals. Again, any ambiguity will only lead to failure, so be specific.


 You also need to educate your agency and internal media team on the details of your overarching marketing goals. If they don't understand these nuances, they'll struggle to achieve your goals. 
What might these goals be? It could be anything from the number of new patients you need systemwide versus for de novo practices. Or maybe you are trying to reach a flat cost-per-acquisition (CPA) goal. When your media team and partners are empowered with exact goals and expectations, they will be better positioned to execute and act in support of an effective digital marketing plan.
2. Set Clear Goals By Need
Many media managers and agencies will default to a basic formula: driving the highest number of leads for a total budget. They spend without question or just solve for the highest objective in the easiest way possible. 
Instead of taking this cut-and-paste approach, what if you set clear goals by need? In context, that could mean asking some of the following:
Is the priority to drive total new patient growth at the system level?

Is it to fill capacity at individual locations?

Is it to support de novo location openings?

Is it to drive certain types of procedures and increase revenue for specific service lines? (ex: root canals, crowns, etc. for a dental practice)



This is what you want your in-house team or agency to focus on: How do we go get leads that not only fit the budget but also are the right leads. 
3. Structure Your Google Ads Account to Meet Your Goals
Your agency should be setting up the structure of your account to meet your very specific goals. How should they do that? To start, your agency team should break out campaigns for budgetary control, then use smart bidding targets to prioritize spend at the ad group level. Even the keyword mix should change based on the goals you give your agency team. Building out keyword visibility on goal-related, keyword terms and adjacent terms will be critical to growing that part of the business.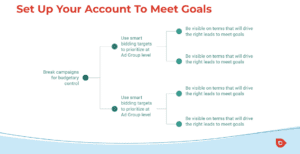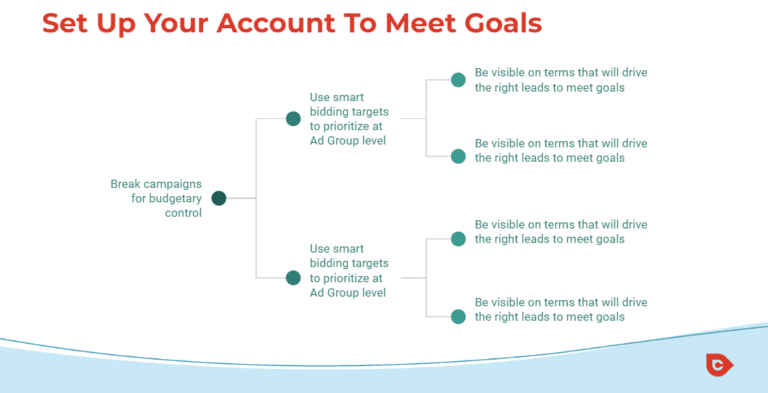 Tying Performance to Goals
Let's segue now into how you can most effectively correlate performance to your goals. All the data in the world means nothing if it has no context. You must correlate your digital performance with your marketing goals. Too often, media managers and agencies make the mistake of giving detailed insights that have absolutely no context to their actual digital marketing goals. 
For example, they'll say, "At location A we drove 35 conversions at a CPA of $150, this equated to a 7% improvement in conversion volume month-over-month and a 5% reduction in CPA."
But what does that mean?
This doesn't tell you what type of conversions were driven, the number of conversions that actually became appointments, or if the campaigns generated the share of leads required to hit your volume forecast. To understand if your media strategy supports your growth goals, you need that level of insight. 
So, how can you tie performance to your goals? To start, make sure that your conversions equate to leads.  Strip it all back to only the actions that will get you to your goals. Keep your conversions as clean as possible and focus on the right KPIs for your business goals—not just every KPI imaginable. If you're not sure what approach your agency is taking, make sure to dialogue with them so that you can refine your campaign to align with this concept. 
Vanity metrics and unrelated KPIs won't help you understand—or communicate to the c-suite—the value your media strategy is delivering. 
Spotting Operational Hurdles That Impede Goal Success
The right technology can help you spot operational hurdles that impede your goals. As an example, consider a practice that uses call tracking with the ability to analyze and segment calls. That technology is providing them with some detailed insights into why some leads are not booking and converting into patients.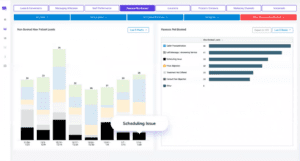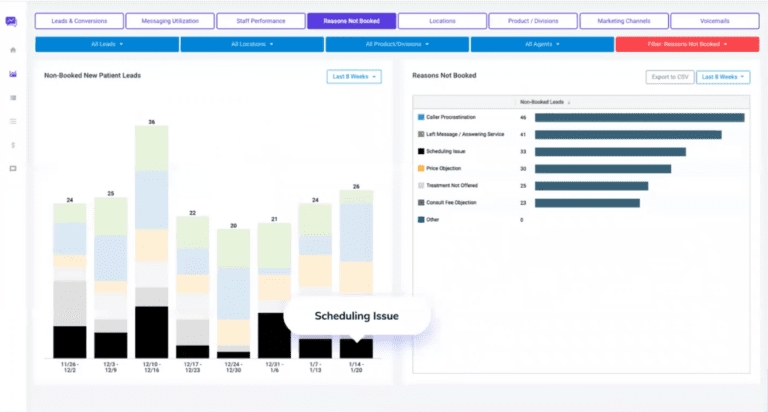 Tracking Downstream Activity to Evaluate Performance
Connecting your ad platform with your CRM or patient management system is the "holy grail" of closed-loop marketing in many ways. But it's not always easy to achieve and comes with some tech stack requirements.
However, the return on investment can be significant and give you the insights needed to maximize your advertising budget.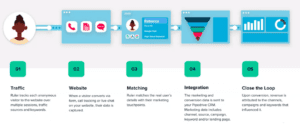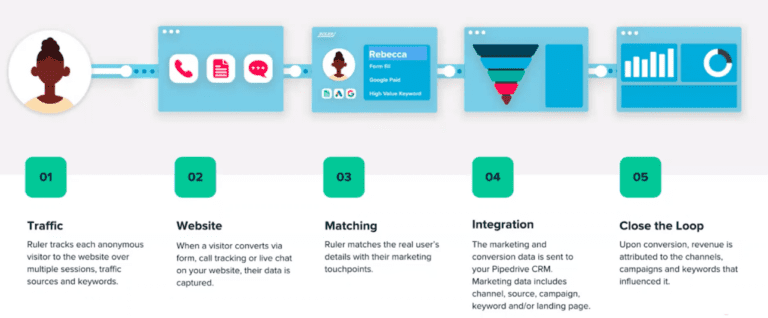 Ideally, what you want is a system where a user views an ad and clicks on a keyword, then becomes a lead. After she confirms her appointment, you can then denote her as becoming a patient in your CRM or management system. This information is then sent back into the ad platform to assign a patient conversion to that keyword or ad, optimizing the positioning of the ad or keyword to find similar users.
Data connectivity of this level allows the algorithm to continually train and optimize to find the most qualified leads–that actually become patients.  
Using Proxies
If investing and integrating a robust technology stack isn't the right choice right now, what you can do is use proxies to guide the algorithm on the types of conversions to chase. 
First, determine your lead-to-patient rate by conversion type, then use this data to apply practice-level modifiers. Next, set those values in Google Ads so you can send different location-based bid modifiers to chase the right leads. This approach is easy to set up and won't require any significant IT spend–just a little analysis and math.
Aligning Budget with Capacity Data
Finally, multi-location groups should consider utilizing capacity data in their media strategy. Spending the same amount for every location could be a waste of your advertising budget. 
When developing your media goals, look at how each location is performing:
For example, what locations have low patient volume?

Do you have new practices opening that will need special attention?

What locations have maxed capacity or long wait times?
Understanding the capacity challenges at each location in the system will allow you to optimize your spend allocation, spending more at a location with a lower capacity or less at locations that are booked out
Conclusion
We've covered a lot here, but you should have some actionable tools now for setting your Google advertising strategy for 2023. With this information in hand, you can set realistic goals that allow you to improve lead quality and drive qualified patients to your healthcare group. 
Contact us for a free strategy consultation if you're unsure where to start or need a little help. Our performance marketing experts are happy to discuss your goals and help you develop an effective patient acquisition strategy.