Episode Highlights: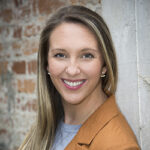 Lauren: "Everybody knows Google is king. What's behind the scenes of all of that is this lesser-known fact that Google checks your reputation and your presence on dozens of other websites before they decide that what's listed on Google is accurate and they want to share it."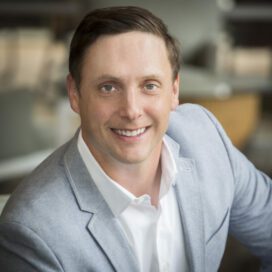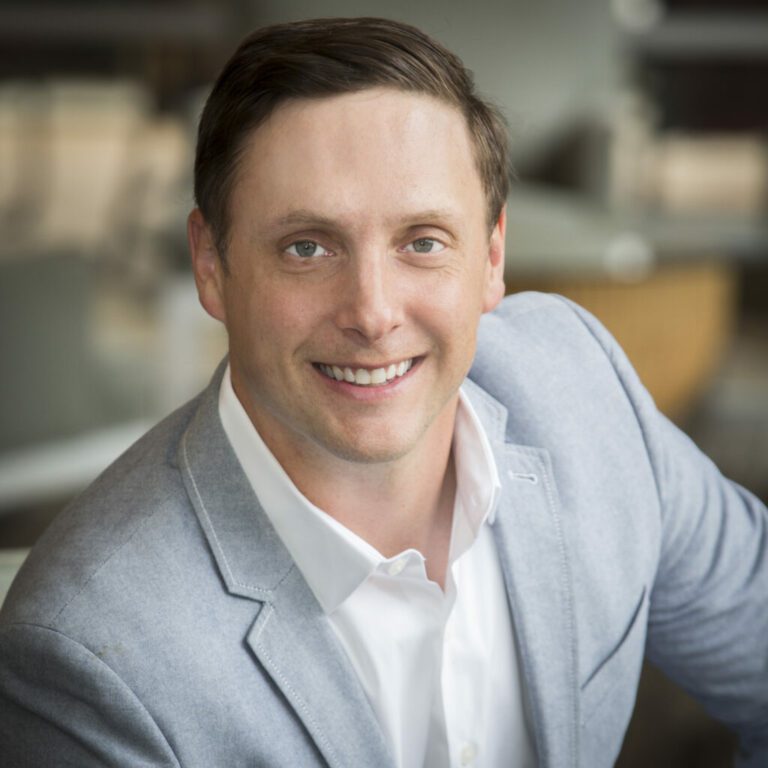 Alex Membrillo: "Do a search and see what matters in terms of the provider profiles. Then, use a technology partner if you really want to scale up. Retrain your office staff and retrain your mentality to have a proactive approach to reputation management to guard against any snafus in the future."
Announcer: Welcome to the Ignite podcast, the only healthcare marketing podcast that digs into the digital strategies and tactics that help you accelerate growth. Each week, Cardinal's experts explore innovative ways to build your digital presence and attract more patients. Buckle up for another episode of Ignite.
Alex Membrillo: Hey, everybody, excited to have Lauren on Ignite today. She's our SVP of Healthcare Marketing, helps groups go from two to 250 in locations and 40 to 400 clinicians. Actually, we have some groups that are pushing 4,000 clinicians at this point, right, Lauren?
Lauren Leone: We do, yes.
Alex: All right. All thanks to Lauren and our wonderful team, a great Flock here of Cardinal, you all are in for a treat. Today, we're going to be talking reputation management. We're not just going to be talking about basic stuff, you need reviews, Lauren is going to be talking to actual stuff, vendors that we use, partners, technologies, and the ways to do, so you guys are in for a treat for the next seven minutes.
Lauren, why do reviews matter? Other than the obvious, is there anything– Obviously, someone, a patient, is going to go check them out, what else matters? Does it matter to Google? Does it matter to anything else?
Lauren: It matters to the patient, I think that's the obvious one. I think what a lot of marketers, or practice managers, or doctors don't realize is that it matters to the algorithms as well. If you want to show up in that map pack when I pull out my cell phone and I search cardiologists near me, you better have some consistent effort to drive reviews. Quality and quantity are both going to matter in the algorithm. Those are a couple of known factors in the dozens and dozens of factors in the algorithm. When Google tells you that something is part of the algorithm, because they don't do that very often, you better pay attention to it.
Alex: Absolutely. It does matter in your rankings, especially Google My Business has that Map Pack. The more quality reviews– You just need to look better than your competitors. If they're at a 4.5 star with 100 views, you better have 101 at 4.6, and that's going to help you rank.
Okay, guys, it's not just for patients to look you up and then choose your practice, it also matters for Google. Where else? What are the other big sites? If I'm a medical group cardiologist, let's stay in the same vein, then where else are they looking at reviews? Not just Google My Business when they're searching about the privates. Where else? What else matters?
Lauren: Yes, I mean, everybody knows Google is king. What's behind the scenes of all of that is this lesser-known fact that Google checks your reputation and your presence on dozens of other websites before they decide that what's listed on Google is accurate and they want to share it. Be mindful of the fact that although your patients may not find you on like Foursquare, for example, you do want to be listed on all of these sites for consistency purposes.
In terms of patients actually finding you in the healthcare space. Again, Google is king, but you want to pay attention to things like Vitals and Healthgrades. Every industry is going to have its industry-specific networks as well. If you are a psychologist, you better be on Psychology.com on their listings because that is one of the top results that people search. You've got your giant, you've got Google, you've got your industry-specific, and you're going to very much have your vertical-specific as well.
Alex: Yelp? Does Yelp still matter?
Lauren: Yelp matters in certain industries. One way to determine if Yelp should matter to you is just go do a Google search for what you think the biggest keyword is. Go search psychologist near me is Yelp in the top 10 results. If it is, maybe you want to pay a little bit of attention to it. Usually, what you're going to find is a Yelp result that is top 10 insert keyword near me. When you pull that up, it's going to be the people that pay to play on Yelp. If you're going to do Yelp do it right and pay-to-play, but it's not necessarily, in the healthcare space at least, one of the larger drivers.
Alex: [unintelligible 00:03:56] Healthgrade, Vitals, ZocDoc, RateMDs are all more important, but Lauren's right, go do a search and see if Healthgrades, Vitals or RateMDs, see who's showing up there before you go and mess a whole bunch of time in getting great reviews on Healthgrades and that's not even showing up for people. That's important. Yelp is pay-to-play everybody out there. They would say, just like Google, that their paid advertising platform has no correlation to your organic rankings. They're full of, you know, what?
Back to digital reputation. What do I do? Do I just wait for patients to come review me? Why do so many provider groups not have great reputations? What are they doing wrong?
Lauren: Organic reviews are going to be generated in two ways. Either someone is really upset with their experience, and they're going to go tell everyone that they know, including the internet, that they were unhappy with it, or in rare cases, they feel so passionately about what the doctor, or provider, or group did to help them that they'll go talk about it. That's more rare.
In four to five cases, it's going to be someone who's upset. It's a platform for them to get their voice heard. That's just naturally what is going to happen. The people who got a great cleaning at the dentist and went on with their day, aren't going to go rave about it on Google, but the person who went home and had tooth pain afterward is definitely going to go say something about it. If you are not asking the 95% of patients that walk out of your office very happy and satisfied with your service to say something about it, they're not going to do that.
Alex: All right. We need to take a proactive approach to solicit reviews. What do we do? Train the office staff? Is there technology? What's the most efficient way to make sure this happens?
Lauren: I mean, you've probably seen a million different ways to go about this. We've probably seen the little plaque that sits on the front desk and says, "Please go find us at Practice XYZ on Google and say something nice." Or, "The QR codes that you can scan." Maybe it's just a nice front desk person who says, "Would you mind leaving us a review? I'm really glad that you were happy with your experience today."
But again, that is not a scalable solution. That's a one, two office solution. If you want to do this at scale, you want to go from two locations to 250 locations, you're going to need a technology partner in this. We have a few that we work with and really it's about getting in front of the patient within a reasonable time after their appointment. We've all been there after our dentist appointment, if I have that text on my phone as I'm walking out of the building when my appointment is over, that says, "How would you rate us one through five," and it takes me three seconds to answer, why would I not do it? I want the doctor that I just saw to see more patients. Be there when they are thinking about the experience before it's too late.
Alex: Also, if you had a bad experience put a one and it'll go internal probably, and you'll probably be getting a call back from the practice manager and getting some comp on your copay. Either way, share the love or share the hate and you are going to be getting some comp back, so people are paying attention on surveys.
Okay, so I hear it, do a search, see what matters in terms of the profiles that matter, and then use the technology partner if you really want to scale up, but retrain your office staff, retrain your mentality to have a proactive approach to reputation helps guard against any snap, who's in the future.
Provider profiles should we also have reviews there, or just for the practice or just for the practice or one or the other? We need them for all locations and all providers, right?
Lauren: Yes. Think about the nature of your business. We have worked with so many healthcare businesses. Is your growth plan centered around your brand and the location itself, or is it centered around the name of that provider? Take urgent care, for example, no one goes to urgent care to see Dr. Alex, they're going there because of convenience, location. Usually, the provider that you're seeing isn't even someone- you never even know their name. But if you are going to a specialty clinic, a cardiologist, like our example from earlier, and it's really important that that person's education, and experience, and their reputation is part of the consideration, then you do need to consider including provider review campaigns into your program.
Alex: I think your point there as well to get. All you PE firms out there or high growth groups, if you don't want everything centered around the providers, you really need to focus on the brand reputation, your locations, everything connected to that, maybe less focused on the provider reviews. Engineer more of the solicitation campaigns to go to the locations. That's what you're saying, Lauren?
Lauren: I'm just saying, think about how you plan to grow. None of us want to see provider turnover, but that's just the nature of certain industries. If you build your entire local presence around a provider who could walk out the door tomorrow, then you're going to lose it the second that they- and they're going to take it with them. Just think about the balance between your office and the thing that you will retain regardless of the provider. Then think about if the provider can add value to what you're already doing.
Alex: All right. I love it, I love it. Great tips on reputation management. We covered some next-level, some advanced stuff. Lauren, thank you so much for all of your great points on this. All of you guys out there, go shift your strategy, go start asking for reviews, go get the technology in place because you don't want to stop coming to agencies with a bad reputation in place because you're not running a bad shop, I know that, you're just waiting for the negative Nancies to review you, and you got to take a different approach.
All right, Lauren, thanks for joining us on Ignite.
Lauren: Thanks, Alex.
Announcer: Thanks for listening to this episode of Ignite. Interested in keeping up with the latest trends in healthcare marketing? Subscribe to our podcast, and leave a rating and review. For more healthcare marketing tips, visit our blog at cardinaldigitalmarketing.com.
[00:09:45] [END OF AUDIO]