Long before there was even the Internet, public relations professionals worked hard to build relationships and find press opportunities for their clients.
Fast-forward to today, and PR pros still subscribe to the same mission; only, their approach has become digitized. These days, one of the most effective ways to "build relationships" on the web is through high-quality links that direct back to your site.
As a medical professional, you should embrace this evolution of PR, because not only is the 21st-centry public relations strategy designed to help you strengthen the healthcare online reputation of your business, but it also can become an integral part of your search engine optimization (SEO) efforts.
How can you build your database of high-quality links that not only broadens your audience reach but can also improve your rankings in search engine results pages? Here is what our Nahsville SEO company does for clients in the medical industry.
Tip 1: Find editorial opportunities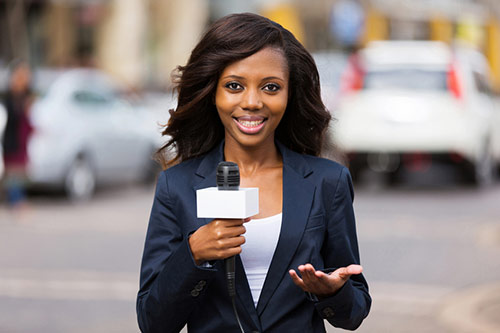 You may or may not have heard of HARO (Help a Reporter Out). HARO does two things. First, for journalists, it offers a database of sources they can use for upcoming stories. Medical and healthcare professionals are used quite frequently by HARO journalists. By creating a profile on HARO, you can increase the chances of being contacted by a journalist for a story. That journalist, in turn, will likely link to your site in his or her story when it's published.
This approach is how many plastic surgeons use marketing – sort of like a set it and forget it tactic. But you can also be proactive with HARO as well, by scanning the site to see if there are any opportunities for you to contribute your expertise and expand your media coverage.
But HARO isn't the only resource out there. CISON also offers EdCals, a free tool that allows you to browse through editorial calendars from across the globe, and then download that information onto your computer for easier access.
You can also get crafty with Google's search capabilities to find editorial opportunities.
Once you target key publications you want to connect with, use Google's site URL: command feature. Here's how:
Let's say you want to find out if HealthcareNews.com offers editorial opportunities. You could go to Google and type: Healthcarenews.com: Editorial Calendar to get a refined and narrowed glimpse into references of "editorial calendar" within Healthcarenews.com.
Tip 2: Make the most of industry events by setting up interviews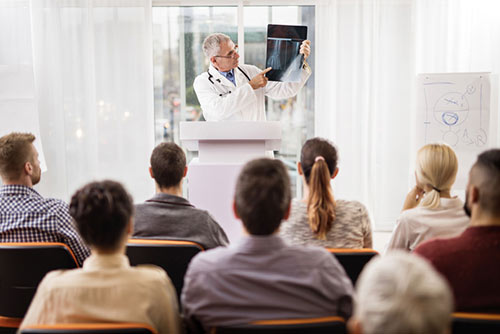 There is no shortage of conferences and trade shows in the healthcare world. Each month, you have the opportunity to attend dozens of events. And while you may not have seen great value in these events before, your perspective may soon change.
Whether you're speaking at the event, or are just an attendee, there's almost always someone at the event looking to interview experts for an industry-related publication.
It's a good idea to look for and schedule potential interviews before the event takes place. You may want to sign up for event emails, visit the events press page, and follow the event hashtag on social media to seek out interview opportunities.
Tip 3: Use social media as your PR machine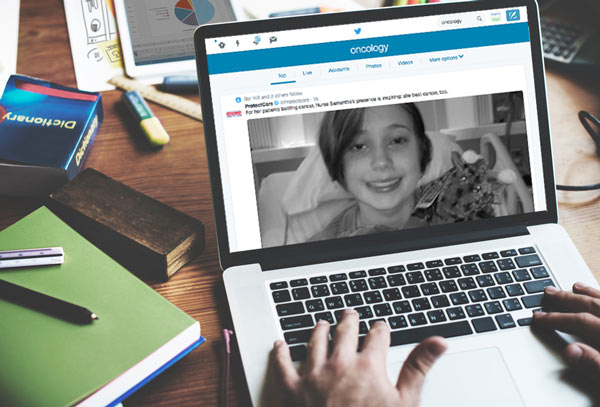 If you want to get noticed by more reporters and journalists, you need to think like them. Studies show that reporters are more frequently turning to social media to find stories from sources, even if they have no existing relationship with those sources.
This creates an incredible opportunity for you as you build awareness around your practice.
As part of your existing marketing strategy if you're a mental health institution or any other type of medical business, you should be producing quality content in the form of blogs, and even videos or graphics. To expand the reach of these content pieces, it's always a good idea to use social media as a promotional tool.
However, to catch the attention of key reporters, you'll want to make sure you tag your social shares with relevant hashtags.
For example, let's say you recently wrote an article sharing your perspective about testosterone treatment and its potential link to blood clots.
Platforms like Hootsuite can help you determine the top-performing hashtags related to this subject matter; these are the hashtags reporters are likely using to search for content across Twitter and other platforms.
You might also want to create Private Twitter Lists to help you organize and follow key reporters in your field. The benefit of private Twitter lists (as opposed to following a profile, or adding them to a public list) is that you can closely monitor profiles without the reporters even knowing.
Here's why Private Twitter Lists might be a benefit:
Every week, you could log onto Twitter, and browse your private Twitter lists. You might have one list for National Journalists, another for Local Journalists, and perhaps even one for Reporters I've Worked With. As you browse your lists, take notice of any tweets from reporters who either directly ask for sources, or who hint at story ideas they're working on.
For example, it's not uncommon for a reporter to tweet something such as: "Working on a story on the impact of a @realdonaldtrump policy on #ObamaCare. Any experts care to comment?"
If you hadn't segmented key reporters into lists, and then actively monitored those lists, then you would have missed out on this opportunity to expand your media coverage.
Link building is the 21st-century public relations strategy – Are you doing all you can to expand coverage and reach of your healthcare practice?
Unless you run a large practice, there's a very good chance you don't have your very own dedicated PR department. But just because your resources and/or budget are limited doesn't mean you can't put into place the same practices that a PR pro would.
The tips above can help you build high-quality links that will build your authority, broaden your audience reach, and improve your rankings on Google, Bing and beyond.