Need to turn leads into sales?
As a trusted Search Engine Marketing agency, we can help
Cardinal knows search engine marketing inside and out.
We help implement SEM strategies and improve conversions until you start to see your profits soar.






Search Engine Marketing is an integral part of any business. To reach a many people as possible, you have to have a website. But then, you have to know how to attract people to your website and prove to them that you are better than your competitors. Therefore, implementing SEM tactics into your business is a must- especially in such a competitive online marketplace.
Many marketing experts will argue that focusing on SEM first is the most important aspect of growing your business and a good strategy can make all the difference in gaining a competitive advantage in your industry. However, with so many ways to approach Search Engine Marketing in a way that's efficient and profitable, you may need some trusted experts to get involved.
Cardinal Search Engine Marketing Agency has the expertise in technology to get your SEM efforts competitive in this rapidly evolving digital age. We work with both centralized organizations and multi-location franchises to optimize your website and content to achieve organic search engine results. Plus, we communicate regularly and keep you up to date on the impact to your business at every step so you start seeing results from day one.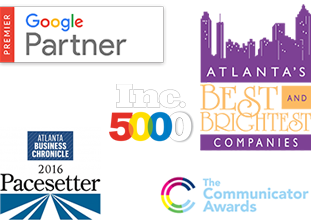 Talk to a Digital Marketing Expert
Powerful
Search engine marketing

with Cardinal

At Cardinal we start with the end result you want, and then build a path to get there. This is a digital marketing agency with combined expertise dating back to the days before search engine marketing even became a thing. And we know how to optimize your online efforts based on the most recent changes to Google web crawlers so that you always stay ahead of the game.

Results-driven Search Engine Marketing
We measure Search Engine Marketing results through web traffic sources, engagement metrics, and most of all, conversion rates and sales. Tell us the problem you're trying to solve or where you are getting stuck in generating more impressions, and we'll devise a way to get people veered towards your business.

Manage SEM spend
You should always be able to confidently show the ROI of your money you are spending on digital marketing. At Cardinal, we create efficient campaigns to ensure that every dollar spent counts. We'll keep it in budget and make sure you get the most juice possible out of your campaigns with constant A/B testing, consistent monitoring, timing and targeting.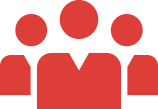 Transparent reporting dashboard
With your own custom marketing dashboard, our agency keeps you in the know at every second of the day. From the very first hour your SEM campaigns start to run, you'll see exactly how it is affecting your business. You'll be able to measure performance by tactic, by CTA, by region, or however you need to track your success.

We get you to the top of the search results
Step one of a successful Search Engine Marketing strategy is to target the right people at the very start of the buyer's journey, at the awareness stage. For most businesses, that finding the right keywords and creating organic content that puts you on page one of the Google search rankings. In our initial consultation we'll discover your ideal audience segments and who you appeal to and then devise a plan on the best way to reach those people online.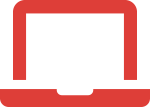 Hands-free campaign management
Our search engine marketing agency takes all the guesswork and potentially wasted money on trying to figure out the always-changing trends of SEM. Once we know your goals, we do a thorough keyword search, set up a content marketing plan, and do a website analysis to make sure that you're performing at an optimal level. Then we relentlessly monitor the internet to make sure that your SEM is achieving the desired results.

World-class support
At Cardinal your Search Engine Marketing is run by real people who know your business and know your goals. That means when you have questions, or decide you want to double down on a successful keyword ad campaign or SEM tactic that's meeting your goals, then we have a real person on the other end of a phone call ready to help you through the next step to success.
CLAIM YOUR SHARE OF 5 BILLION INTERNET SEARCHES
Cardinal is built by experts who make search engine marketing their careers. The Cardinal team thrives on creating winning strategies that drive customers to your door. When you choose Cardinal as your search engine marketing agency, you get…
An agency that listens
Yes, we'll run your keyword campaigns for you, but we want to do more than that. We want to hear your big ideas of what you think would work for your business. We want to help you set and go after new goals, and partner with you to grow your business faster.
Our total attention
It takes time and care to build a partnership that works. The Cardinal team invests that time in your company's success. We can come to your office or hop on a video call, sit with you, and develop a winning search engine marketing strategy that complements your unique approach to the market as well.
Search engine marketing specialists
Our team is never too busy to answer your questions. At Cardinal, we pair a search engine marketing expert with your business and work side-by-side with you along the way. You'll receive personal updates and quick answers for any questions or concerns you may have throughout the process.
Fast, honest reporting
Receive reports on the results of your search engine marketing team's efforts as little as or often as you want. You will have dashboards you can access any time, and also 24/7 access to Cardinal's marketing experts.



3,96M
in revenue

379,2%
return on investment

average cost
per order across
social channels
$2.49


173,880
digital leads in 9 months

blended cost per lead $3,94

ranked #1 in local map listings in 50% of searches
Ready to Rise Up on the Internet?
Fill out the form to get started!