Partner with San Francisco's Top SEO Company
and Let Your Business Thrive

Clients We Have Ignited Growth In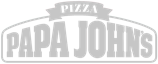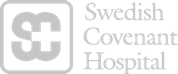 Your business needs customers, not empty promises.
Call on a neighbor with a decade of experience driving SMB growth in San Francisco.
We deliver SEO visibility that gets you to the top of Google search results.
Search engine optimization doesn't have to be a mystery. You should be able to pinpoint every detail of your SEO campaigns at any moment. Cardinal has
proprietary software that helps you understand exactly what tactics we employ, and the results we're driving. Most importantly, we measure success in
new customers, not mere traffic or ranking.
Cardinal SEO campaigns here in San Francisco, California are engineered to not just drive organic traffic, but to accomplish a simple mission: deliver new customers to your door. We tie search engine marketing campaigns directly into your CRM system, so that you know exactly which leads turn into sales. It's all made possible by a custom software platform we developed, called LadyBug. LadyBug helps us generate 2X the sales of other SEO companies, and prove it.
San Francisco is home to some of the most successful companies in the U.S. Also, the city is a rising star in the startup scene. In terms of business, there's a lot of things to be excited about here. When you have the opportunity to build your business in San Francisco, you'll need to invest in improving your SEO.
For many businesses, the best way to develop SEO is to partner with a reputable SEO company. Cardinal Digital Marketing is a full-service digital marketing agency that offers various SEO solutions – from consultations to full campaign management. If you want to work with the best Bay Area SEO experts, let's talk and get your campaign started.
Our Clients Love Us
"Cardinal's ability to pull insights out of our data is far superior to other agencies."
On-site SEO Assessment
The foundation of every new campaign – 60 days of critical assessment. Cardinal shows up at your San Francisco location to evaluate website health, everything from site speed to URL architecture. We investigate your competitors to see exactly where and how they have the advantage. Then we devise a game plan to get you where you deserve to be, at the top of Google search results.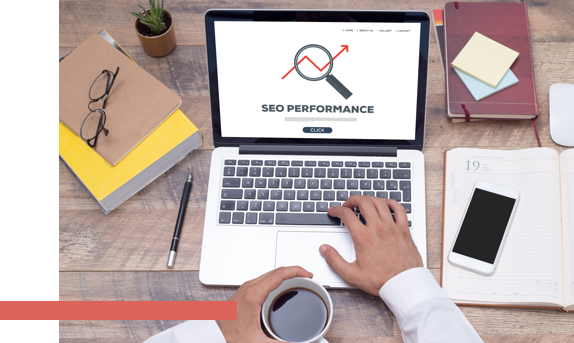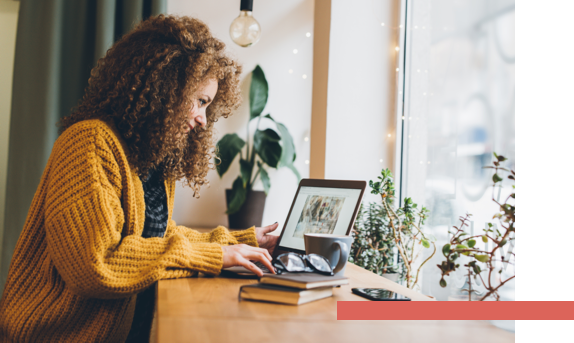 Link Building
First, we get the foundation of your website squared away. Once that's solid, we move on to the link-building phase: Cardinal generates topnotch content to elevate your brand. We place that content in the right hands and link it back to you. You get the credit and move up the search engine rankings.
San Francisco SEO: Why it Matters
Is SEO needed for your business? Here are some of the key benefits of investing in a solid SEO campaign:
SEO Offers Long-Lasting Results
SEO is a long-term process that can bring you long-lasting benefits. We've seen many clients claim that "SEO doesn't work" or "SEO is a waste of money" only to find out that they've given up a month or two into the campaign. Success in SEO doesn't happen overnight and results can take approximately 6 to 12 months before they manifest themselves.
If you're willing to put down the time and effort for SEO, you'll enjoy long-term benefits such as excellent ROI, increased brand awareness, high-quality leads, and many others.
SEO Provides Impressive ROI
With a healthy budget and consistency, SEO has a potential for a great return on investment. SEO is a long-term commitment and it's not something that you can do for just a few months. In fact, that's a good way to waste money on digital marketing.
SEO needs to be done right and with utmost consistency. Calculating your ROI is on a case by case basis but fortunately, there's no shortage of analytics and tools that you can use to measure your progress. If you can keep at it, SEO can provide you some wonderful ROI numbers.
SEO Helps You Understand Your Customers
Another great benefit of SEO is that it allows you to better understand your customers. SEO goes hand in hand with quantifiable results. When you can track every aspect of your campaign like traffic, conversion rates, and so on, you'll get to know your customers more. You can determine their needs, inquiries, how they behave, and more.
When you understand your customers better, you can analyze your campaign and adapt your strategies accordingly. Plus, a better customer understanding can help you create top-notch user experience on your website.
SEO Can Create Brand Authority
Your site's domain authority is a key factor for website rankings. To build your brand authority, you need a strong content strategy. What does it mean? It means that you should provide valuable content to your customers. This can be in a form of a blog, video, infographic, and many others – the idea is to answer questions asked by your customers.
If you can provide beneficial and relevant content, your customers will see that your business is a trusted, high-authority brand. On top of that, Google and other search engines will also give their vote of confidence which will ultimately increase your rankings.
SEO Can Give You More Visibility and Rankings
One of the most important functions of SEO is that it increases your online visibility. This makes it easier for potential customers to find your website when they search for a product or service you offer. The ultimate goal is to have your website appear on the first page of the search results. This is important because only 25% of users are scrolling past the first page of the results.
It's simple really, the more effective your SEO efforts, the higher your rank and the better your online visibility.

Case Studies
Care Spot
Helping 56 Urgent Care Locations earn a clean bill of health
How we generated a blended cost per lead under $4.
Dental Works
Helping 160 Dental Practice Locations earn the ROI they deserved
How we generated a 25% decrease in cost-per-conversion.
Papa John's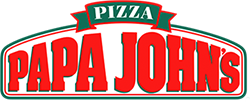 Revolutionizing Multi-Location Marketing through product innovation
How we generated 6 : 1 returns across all media.
Atlanta Brain and Spine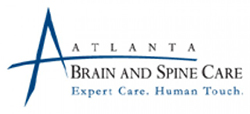 Neurosurgeons increase their number of spine surgeries
How we generated 6 additional surgeries per month.
Digestive Healthcare of Georgia

Helping Digestive Healthcare Practice boost their online presence
How we generated 100+ new leads per month.
Hilton Hotel
Integrating full Service Marketing for a growing Hotel Group
How we generated 73% increase in monthly revenue
Tropical Cafe
Helping Drive More In-store Traffic and Customers
How We Turned 17MM Impressions into a 100% Footfall Rate Increase

The Difference a San Francisco SEO Company Makes

Top Notch Google Visibility
You deserve to have every single prospect find you immediately on Google. So let's make sure all roads lead straight to your business.

Land More Customers
Higher rankings and increased traffic are wonderful, but they're not what matters. We count success in customers. Nothing else.

Increase Your ROI
It's not cheap to invest in your SEO. Nothing worthwhile is cheap. Give it six months, and it's a safe bet you'll want to join 91% of Cardinal clients who stay past the 3-year mark.

Your Thought Partner
Cardinal is more than a local business partner. We aim to be a thought partner. We want you calling and dropping by the office with your newest idea. Let's innovate for faster growth.

Reporting Software at Your Fingertips
Of course you'll get monthly reports straight from our office, but you'll also have non-stop access to our topnotch team, with 7+ years of experience.

Home Team Advantage
If you're looking for local customers, it makes sense to get local help. Cardinal is a San Francisco-based SEO company run by lifelong San Francisco residents. We know this town.
Climb Google's Local Results to Drive Local Customers
Many Cardinal clients run multi-location businesses, right here in San Francisco. They thrive on a steady influx of local customers. Local SEO marketing demands a special approach – expertise in Directory and Reputation Management. It requires sophisticated techniques, and equally sophisticated software to drive the right local traffic to all your locations. Cardinal has ten years of experience delivering local SEO wins, using top-shelf software. We make it easy for nearby customers to find you.
Leverage the Power of SEO for Your San Francisco Business With Cardinal
Today, you can't just hire an SEO agency, you want to ensure you're working with a reputable company that will drive results. Here's what you can expect from the Cardinal SEO experience:
We're Passionate About SEO
Cardinal started as an SEO company and it has been our passion ever since. We have over a decade of experience and our best practices are always up-to-date.
Partners Come First
When you work with Cardinal, you're not just our clients but our partners. We're invested in your success as much as you are.
We Drive Real Results
Sure, traffic and clicks are nice but they're not as good as real results. As a business owner, we know that you want to see good ROI, high-quality leads, and increased sales.
Transparency is Key
Cardinal's longevity is attributed to our transparency. You can trust that you'll always be aware of our work processes. If you have any questions, we'll gladly answer.
Diverse SEO Knowledge and Expertise
Cardinal employs great people with a range of digital marketing chops. Regardless of your digital marketing needs, our team should have no problem accommodating them.
We Keep Up With the Times
We might be in the SEO business for long but we're always in the loop. With new strategies, algorithm changes, and SEO trends, we always stay on top and create customized strategies that fit your needs.
If you're interested in bolstering your online presence, come talk to us and let us help your SEO campaign fly.

Why Hire a San Francisco SEO Company?
Is it necessary to hire an agency for your SEO? Not really.
However, there are many key benefits to having an SEO company partner.
Save Precious Time
As a business owner, you've got lots of responsibilities ranging from overseeing your day-to-days to dealing with clients. If for some reason you want to incorporate SEO into your business, you'll be spreading yourself too thin. SEO is a full-time job and it's not something that you can do halfheartedly – same with running a business.
If you partner with an SEO company like Cardinal, you're essentially leaving it up to the professionals. You'll have peace of mind knowing that your website will be optimized properly for the best results. Meanwhile, you have the precious time to focus on the other key aspects of your business.
Don't Need to Invest in an In-House Team
In-house marketing is another option for those who want to do SEO. However, you have to keep in mind that an in-house SEO team needs to be trained and provided with crucial SEO tools – all of which cost a great deal of money. This heavy investment can significantly affect your budget and ultimately, your bottom line.
An SEO agency partner has a team of trained experts and the necessary tools for SEO. They have specialists who are always on top of SEO trends, changes, and news. Also, you don't have to spend a significant amount of money to purchase SEO tools. At the end of the day, hiring a San Francisco SEO company will help you save money down the line.
Benefit From Skill Diversity
Digital marketing agencies like Cardinal have worked for many different companies and industries. When you hire an agency, you'll be working with a team of professionals – people who do SEO for a living. Best of all, you don't have to train anyone because you already have access to many marketing talents just by partnering with an SEO agency.
However, make sure that you work with an agency that doesn't outsource their projects. Work with the SEO team directly.

We are serious about closed loop attribution!
Cardinal's Proprietary Marketing Technology Lead Stream's Benefits:

Double Your Customers Volume for the Same Spend
Dump the campaigns that don't generate returns. Our AI based marketing platform automatically optimizes towards the campaigns that are driving high value customers.

Modernize Your Marketing
Unsure of which campaigns your best customers are coming from? Step into the future of marketing with closed loop attribution brought to you by Leadstream. With our software you will know which campaigns drive high value customers.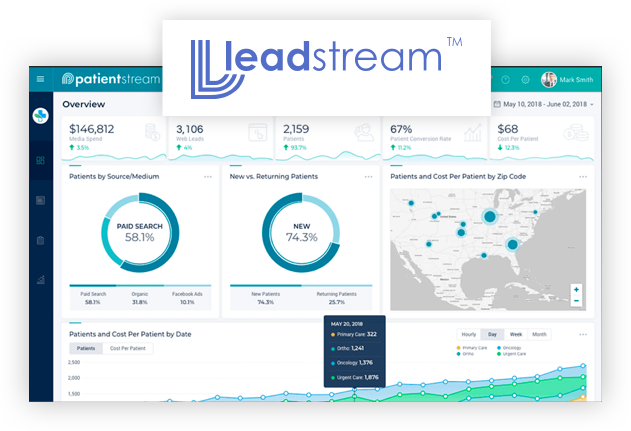 San Francisco, California is a city that survives. After the great earthquake of 1906 and the fires that followed, the city rebuilt. Surviving economic downturns and hardships, San Francisco has learned to change with the times, leaving behind manufacturing and embracing technology and finance without sacrificing culture.
Cardinal Digital Marketing wants to move your business beyond surviving to thriving. We'll work with you to rebuild and put out your fires from any earthquakes times have created. We'll help you change with the times. Moving your company up the page in search engine results will become a priority along with getting people into your store. We'll help you move beyond existing to thriving without sacrificing the flavor that makes your company unique.
If you're ready to get to work with an SEO company that knows San Francisco and gets to know you too, shoot us an email. Let's grow.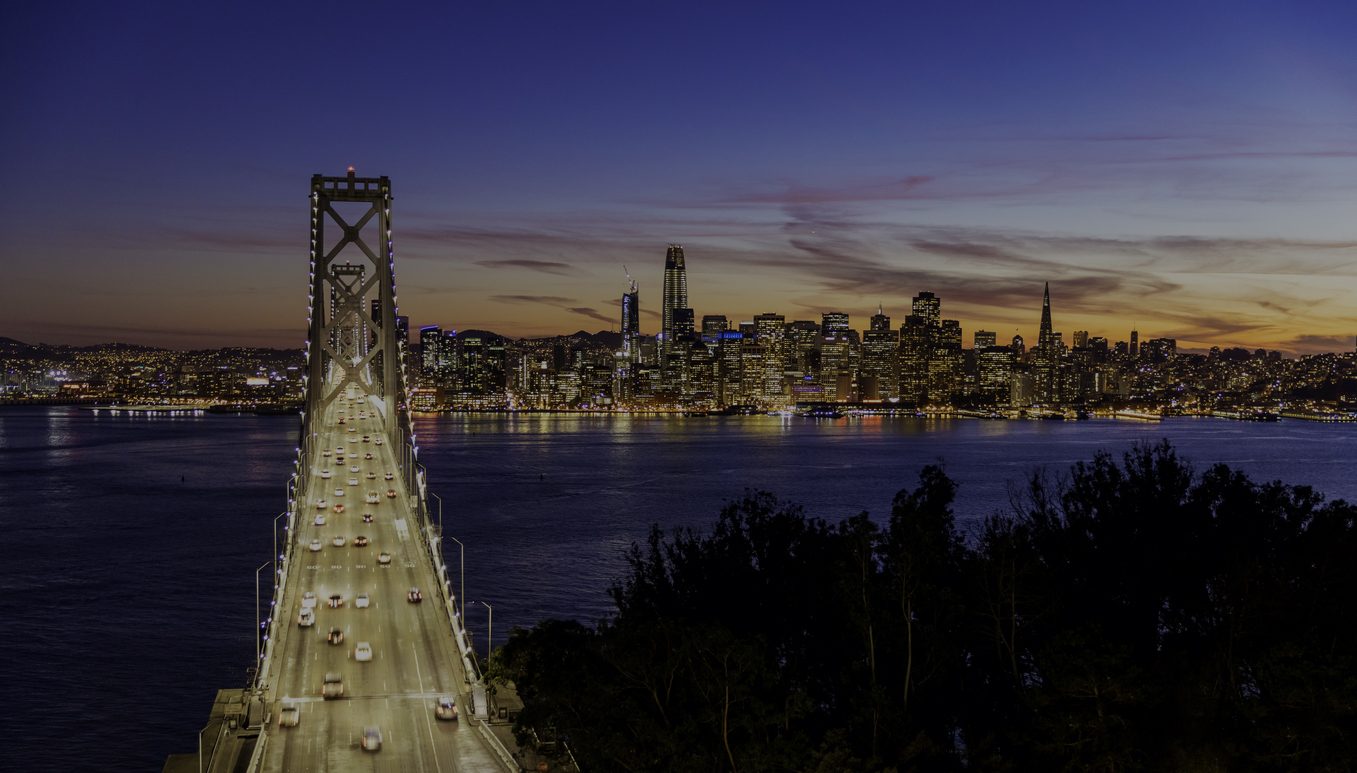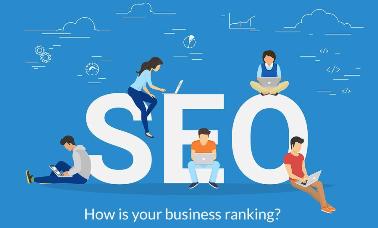 San Francisco SEO Company: Frequently Asked Questions
How can SEO benefit my business?
The primary goal of SEO is to drive targeted traffic to a business website. SEO offers various ways to increase your organic traffic without paying for each and every click unlike paid search campaigns. In a paid search campaign, you'll be charged for clicks and impressions that go through your website.
On the other hand, SEO helps your website rank organically in the search engines. This is a good thing because organic traffic is the top source of traffic for all websites. A good SEO rank can provide various benefits like increased brand awareness and steady traffic.
How long does it take to rank on Google?
We know it's frustrating but the only answer that we can give is: it depends. Long gone are the days when you can just launch a website, optimize some title tags, stuff your keywords, and you're on your way to rank competitively. Now, it takes a lot of time to rank your website organically in Google.
You need to earn the right to be on the front page, and when you've made it, you truly deserve it.
A good answer is about 6 months to a year but it depends on many factors like your budget, level of competition, current SEO status and more.
Should I do SEO or run PPC or both?
It the age-old SEO vs PPC debate and the answer can be tricky. Ideally, you want to strike a good balance of optimizing various marketing channels so you're not too dependent on any single source of traffic. However, for smaller businesses, budget is an issue.
In this case, we recommend running a full SEO campaign but with a small targeted paid search campaign.
Do you offer content marketing services?
Yes, we offer content marketing services. We have a great team of copywriters and content creators that can get it done for you. The reality is that content marketing is an integral part of the SEO process. The first step is to create content that's SEO friendly. This way, you're providing value to your visitors and will attract more traffic and increase brand awareness as a result.
Ready to Rise Up on the Internet?
Fill out the form to get started!